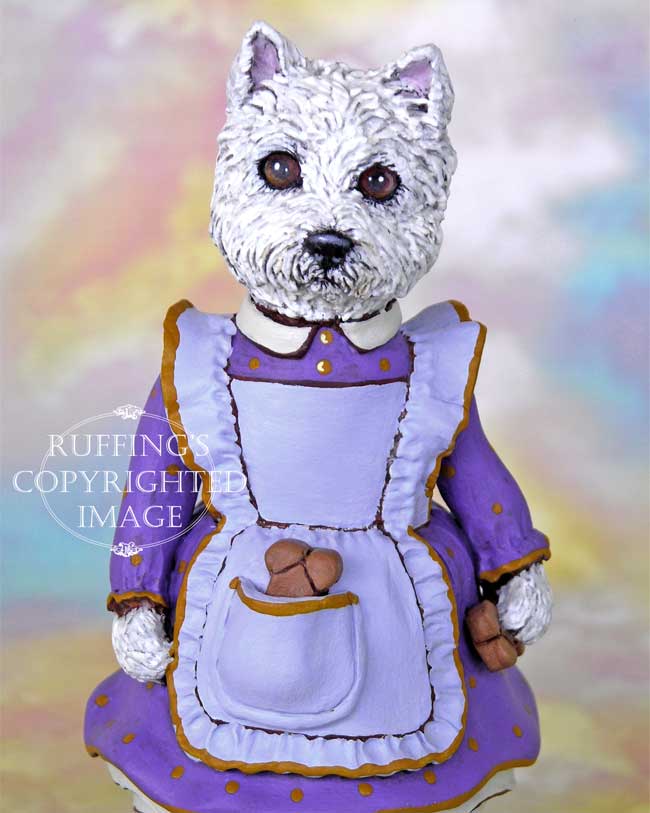 Wendy is a sincere and generous West Highland White Terrier.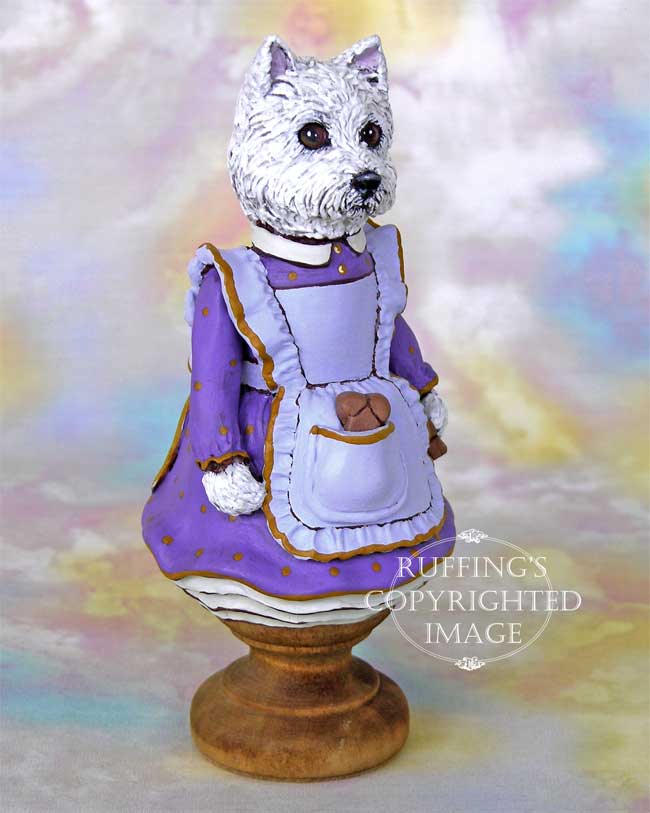 She loves dog bones.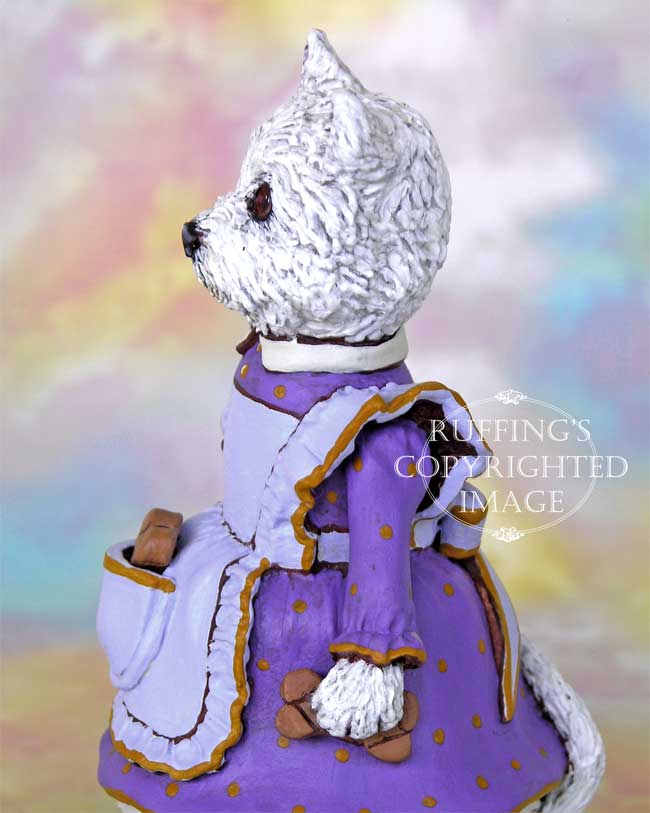 If you give her a bone, she will put it in her pocket and save it until you give her another.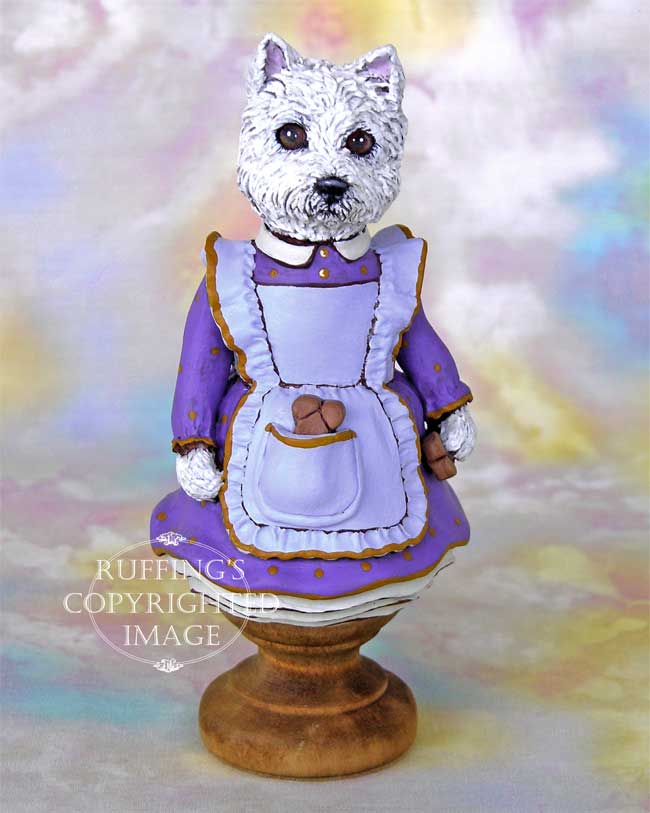 Wendy worries that a friend might come along who needs a bone. There Wendy would be, munching on the last bit of her only dog bone. That would make her feel terrible!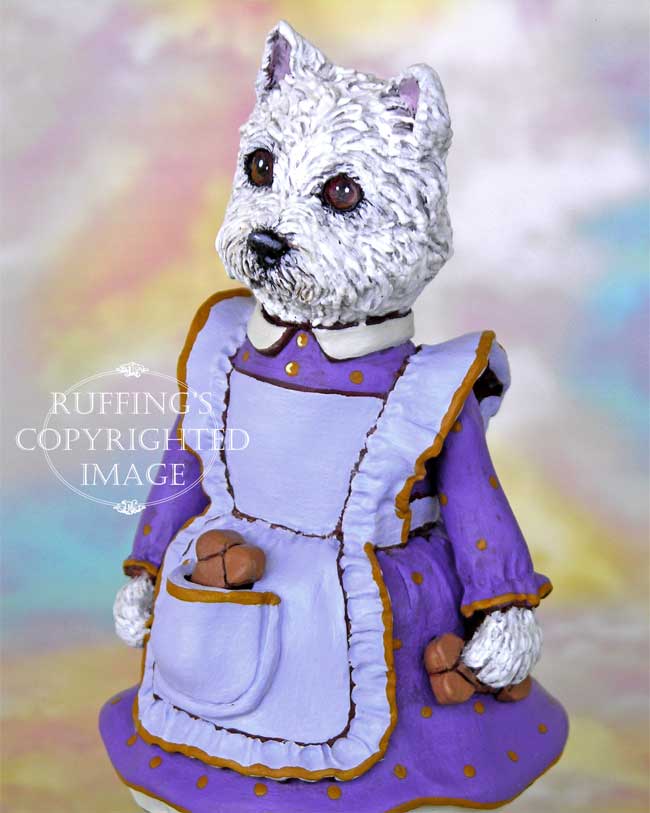 Wendy is wearing a purple dress with gold polka dots. Her lilac blue apron is trimmed in gold. It is ruffled and has a big sash tied at the back in a pretty bow.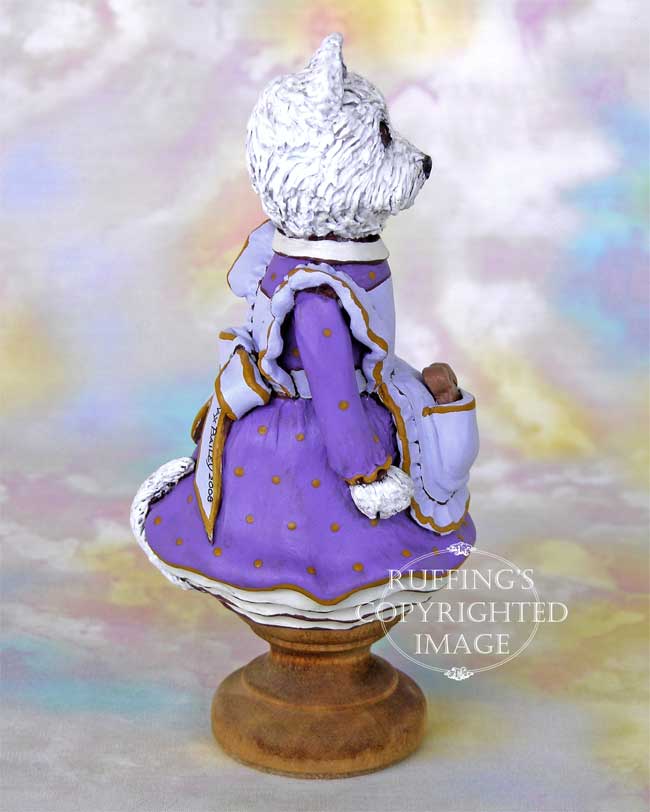 Her ivory collar matches the petticoats that show below her dress, and you can see her cute little white tail.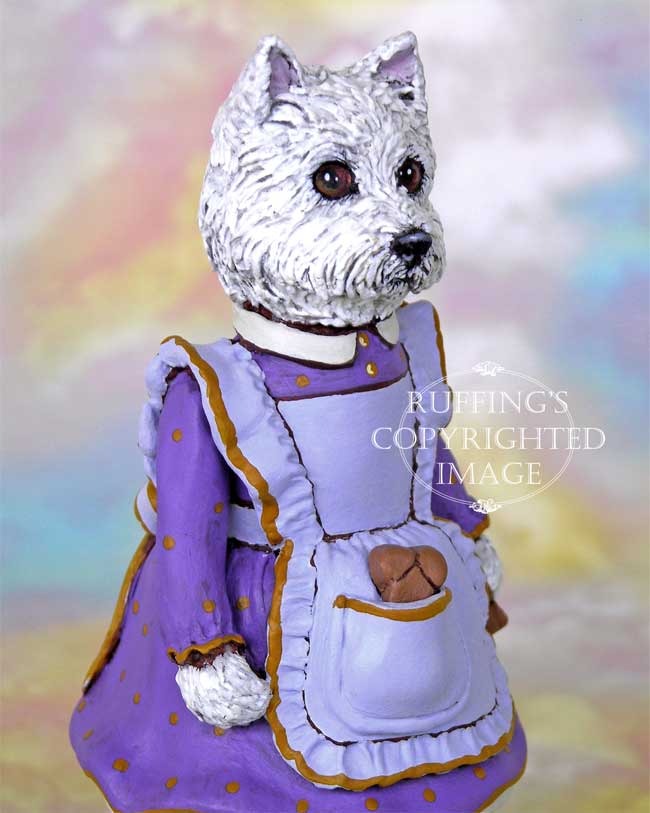 Wendy is an original one-of-a-kind work of art, and is meant for display only. No molds are ever used in my work. She and her bones are hand sculpted from paperclay, and entirely hand painted using acrylic paints.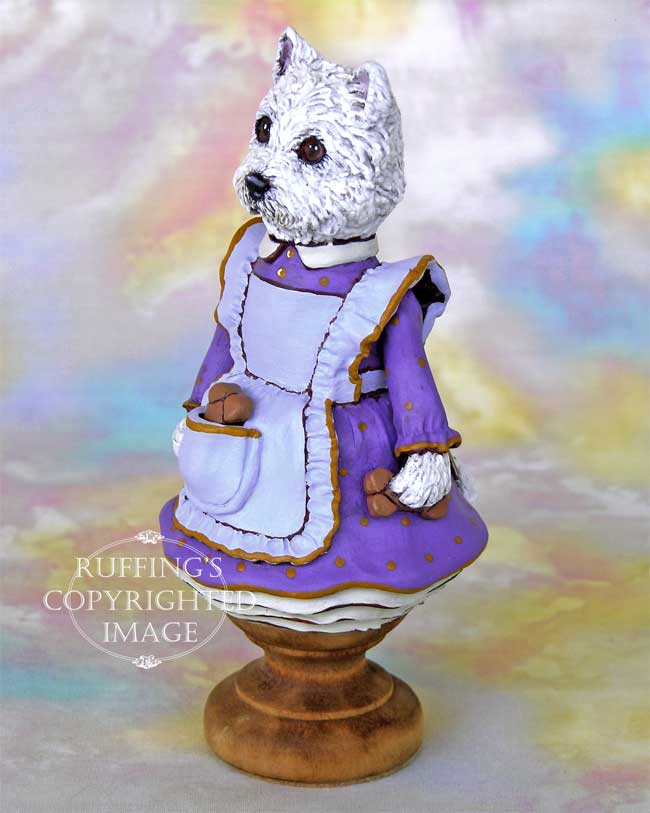 Wendy is signed and dated and sealed with matte varnish for protection and preservation. She rests firmly on a turned wooden base that is stained and sealed in golden oak.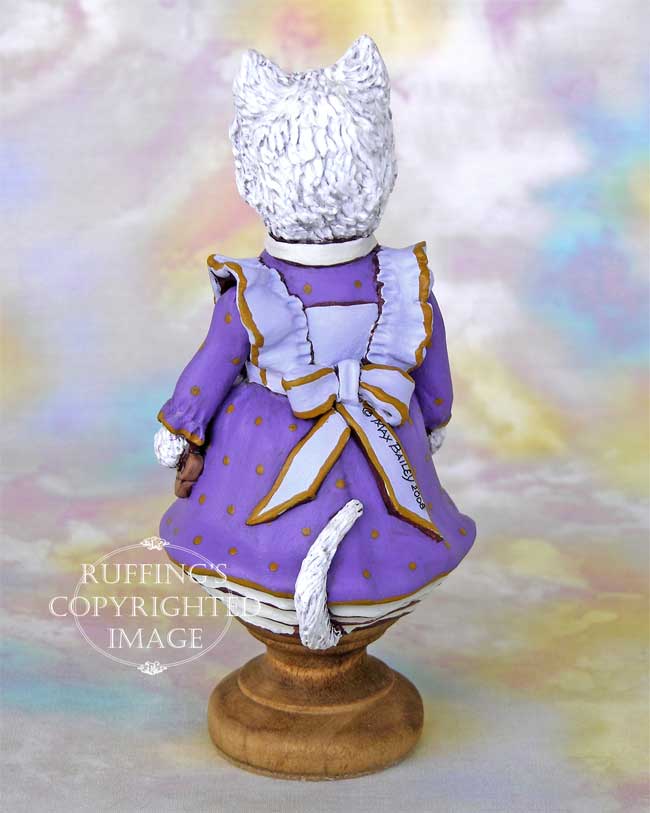 Wendy stands 6 inches tall. She comes with a hang tag, a certificate of authenticity, and a copy of her story.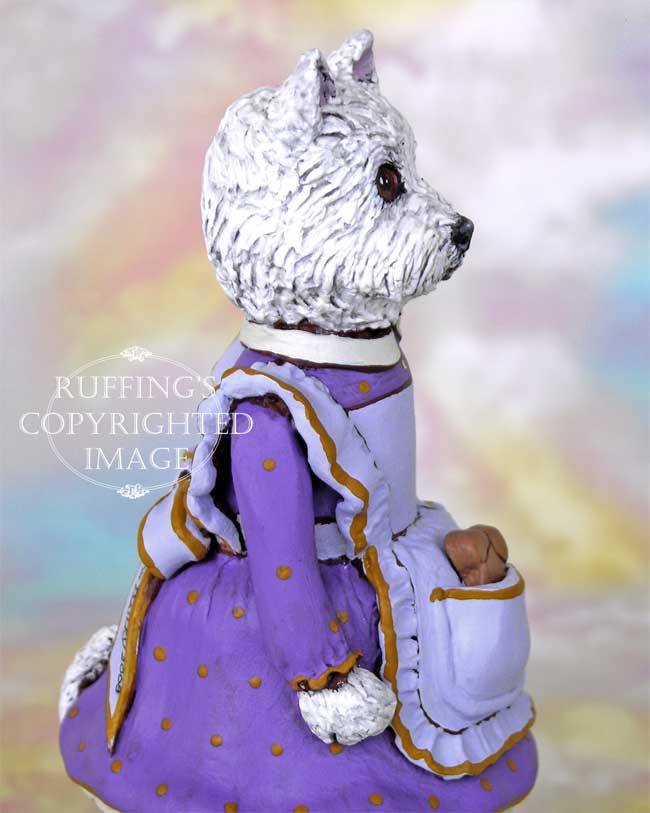 Wendy is available for $200.00, plus shipping. Please inquire to [email protected]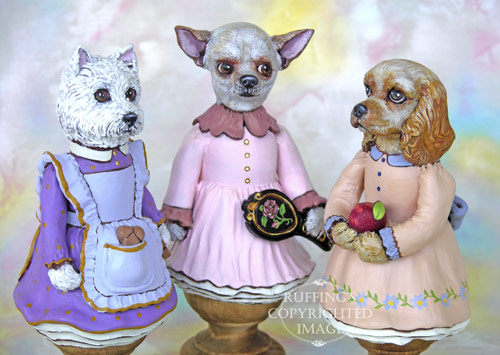 Wendy's doggie friends are Trina the Chihuahua (center) and Charlotte the Cocker Spaniel (right).