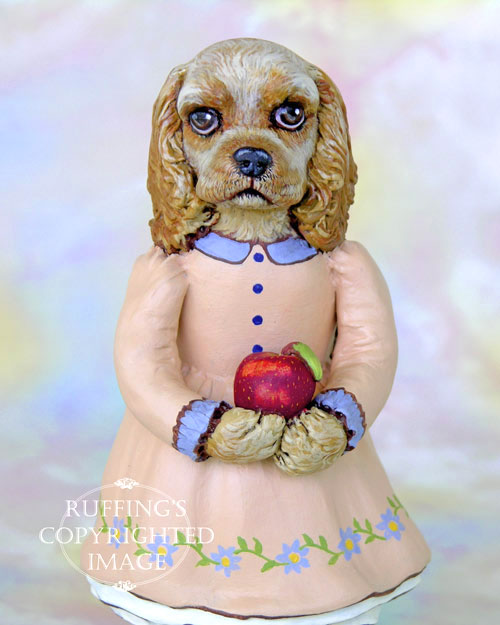 There is no need to bring an apple to the teacher every day. Charlotte is already the teacher's pet.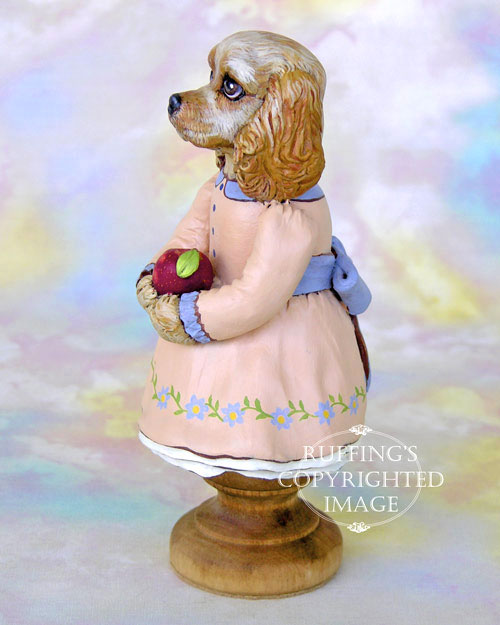 With her sweet expression and soulful eyes, she's won the teacher's heart.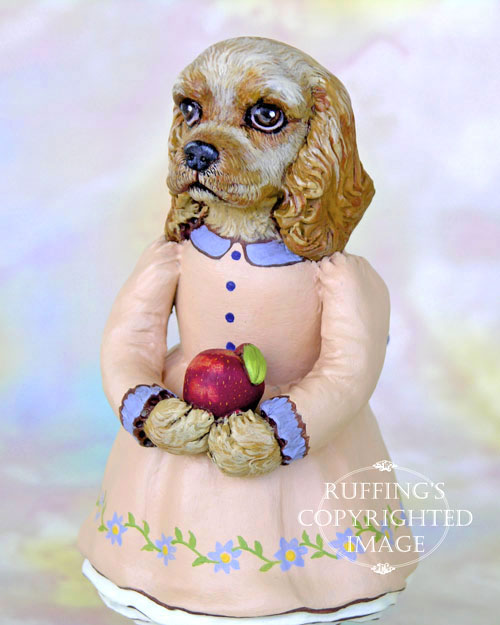 Charlotte sits in the back row of the classroom, her little heart beating loudly.
She hopes she spells all the words correctly on the big spelling test.
Most of all, she hopes the teacher likes her.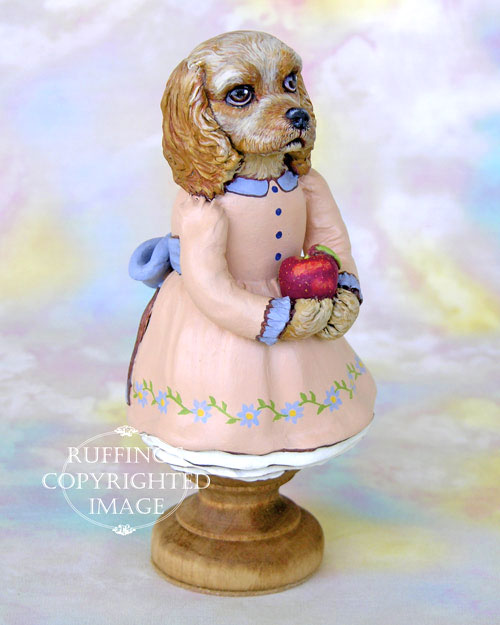 Charlotte is wearing a pale peach dress with a blue collar and cuffs, and a blue sash that ties in a big bow at the back. A delicate pattern of little blue flowers and green leaves encircles the bottom of the skirt, and tiers of ivory petticoats show beneath the hemline. The very serious Charlotte holds a big red apple with a stem and a single green leaf.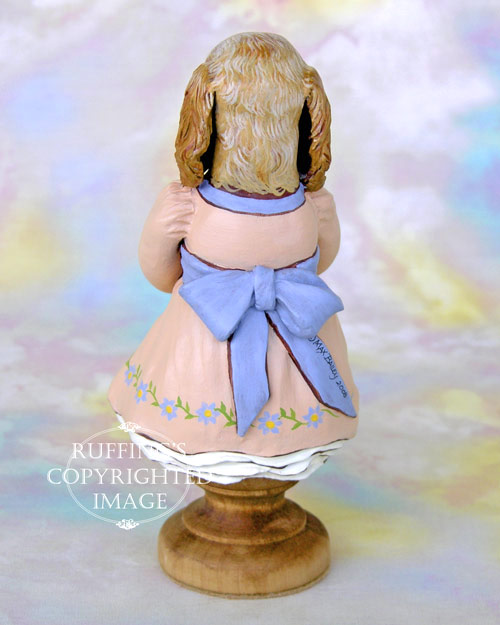 Charlotte is an original one-of-a-kind work of art, and she is meant for display only. No molds are ever used in my work. She and her apple are hand sculpted from paperclay, and entirely hand painted using acrylic paints.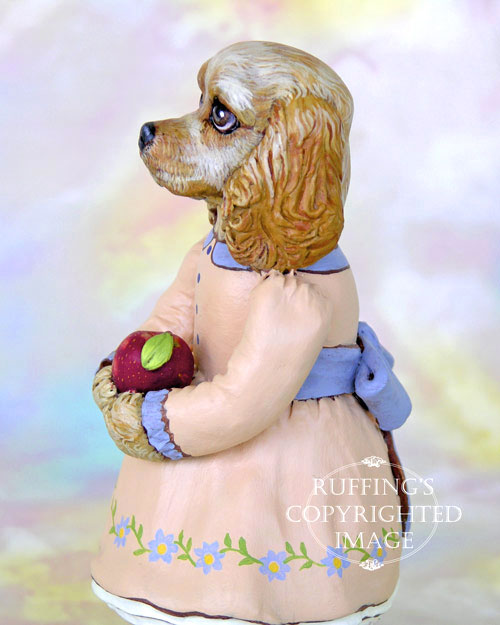 Charlotte is signed and dated, and sealed with matte varnish for protection and preservation. She rests firmly on a turned wooden base that is stained and sealed in golden oak.
Charlotte stands 5 3/4 inches tall. She comes with a hang tag, a certificate of authenticity, and a copy of her story.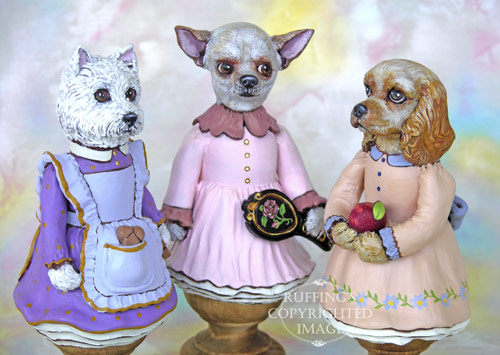 Charlotte is available for $225.00. Please inquire to [email protected]
Charlotte's doggie friends are Wendy Westie (above left) and Trina the Chihuahua (above center).