The Fairy and The Dove watercolor art by Elizabeth Ruffing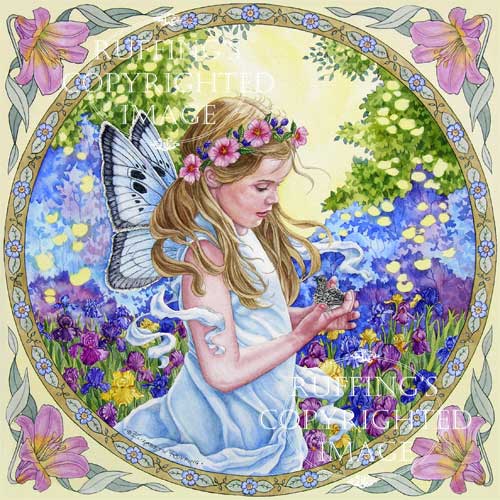 "The Fairy and The Dove" is an original watercolor painting. I am making a limited number of reproductions of this image as a signed giclée print as well, on 8 1/2 by 11 inch art paper.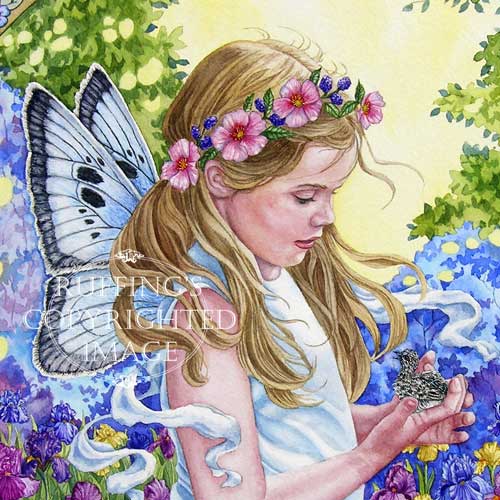 A fairy stands in a field full of iris in shades of purple and yellow, holding a baby dove in her hands. She will soon put him back in his nest. The wind is blowing around her, and the sunlight is showing between the leaves in the trees behind her. I've added a border of pink day lilies all pointing inward to enclose the scene.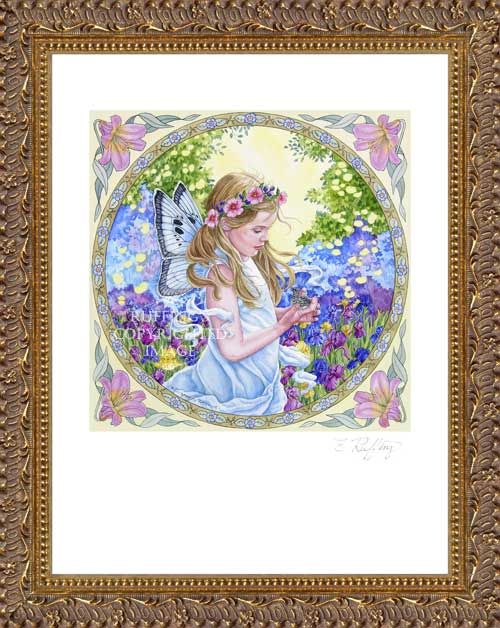 This is what the 8 1/2 by 11 print might look like framed without a mat. (A mat and frame are not included.)
elizabeth-ruffing,faery-art,fairy-art,fantasy-art,fine-art-giclee-prints,watercolor-art