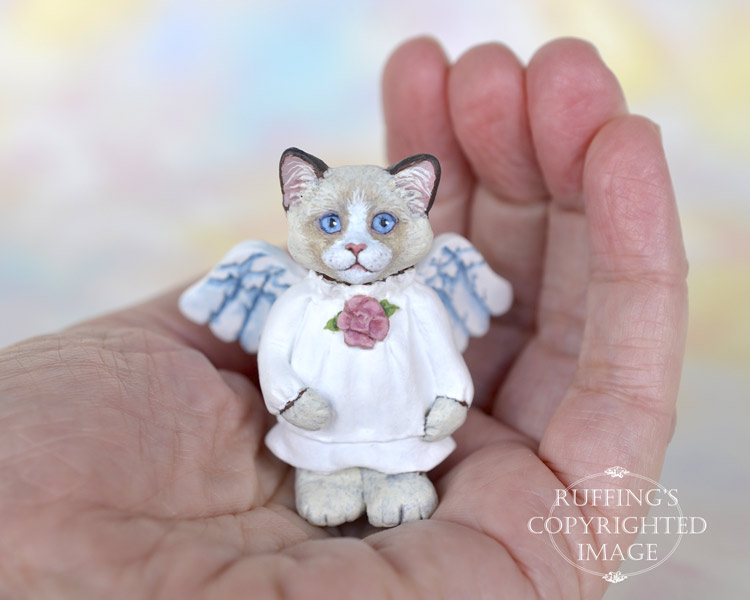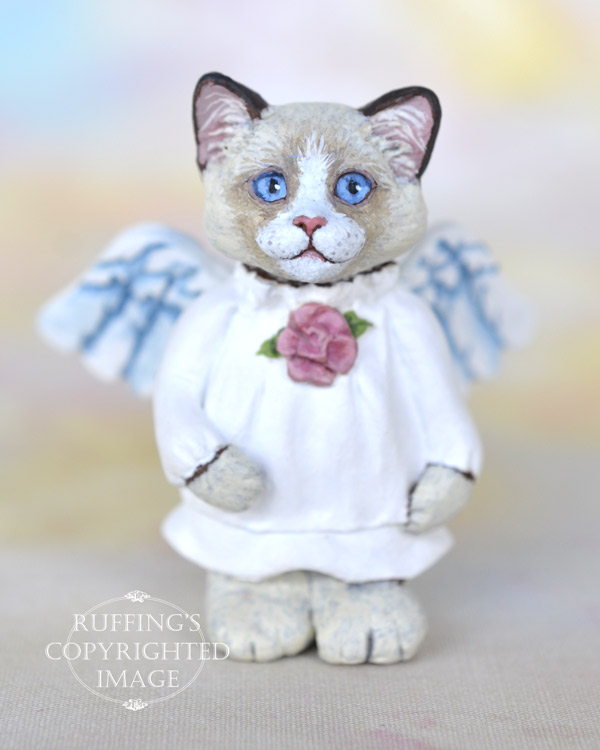 Angelique is a handmade miniature original, one-of-a-kind bi-color Ragdoll cat angel art doll, hand painted and hand sculpted in paperclay by artist Max Bailey.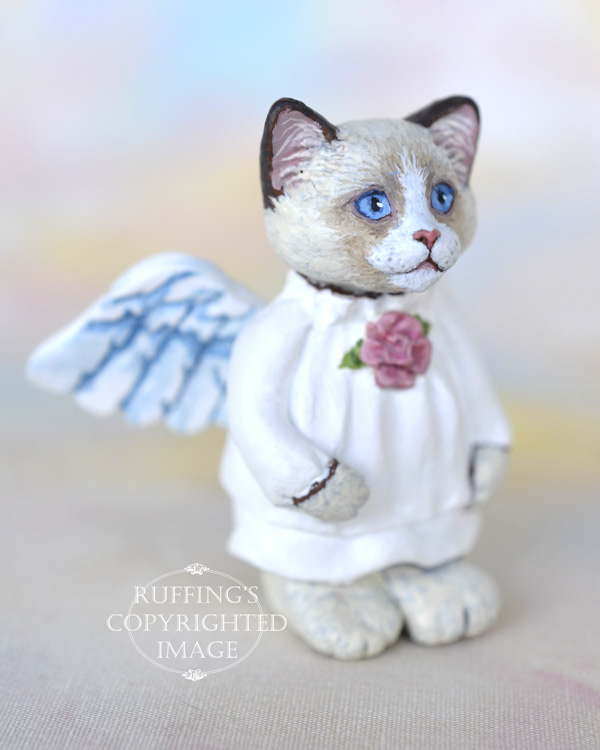 Angelique is a bi-color Ragdoll angel kitten, with beautiful blue eyes.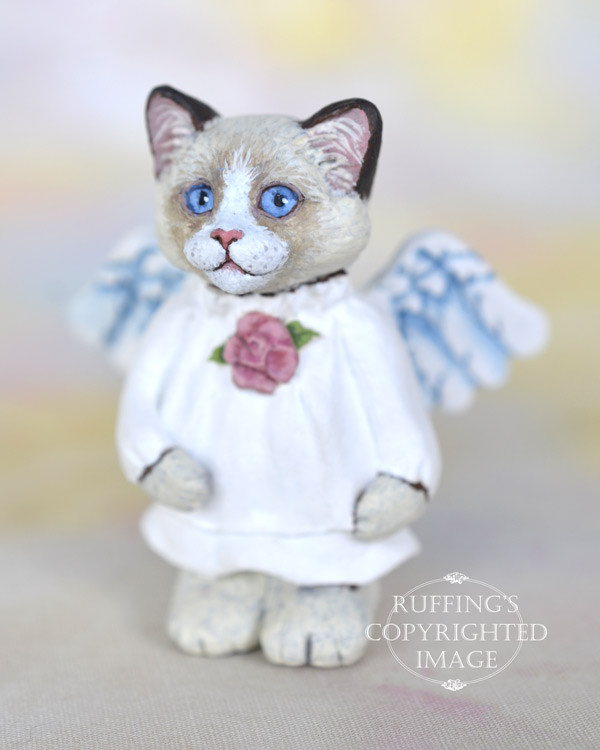 Angel kittens are known to give helpful advice, and Angelique is no exception. She knows that even the grayest cloud has a silver lining. From soaring about in the heavens, she has first-hand knowledge that this is true. Her optimism is contagious.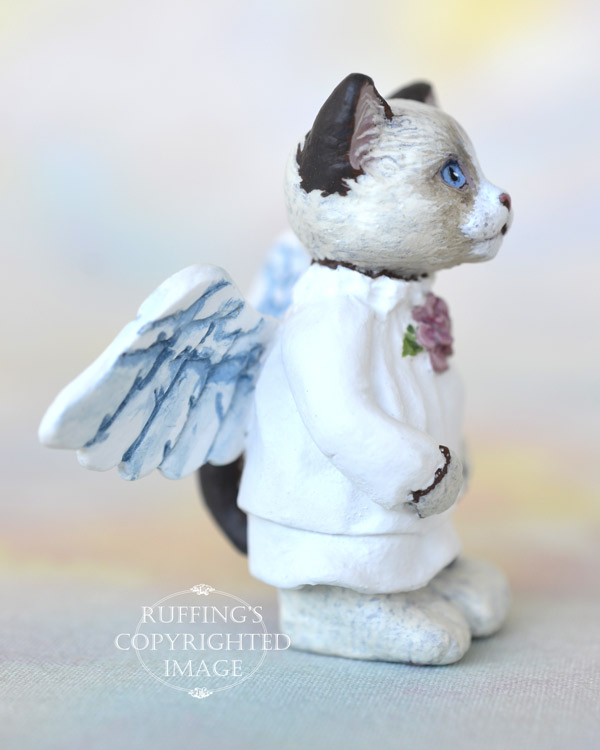 Angelique wears a lovely soft mauve rose on her white angel robe.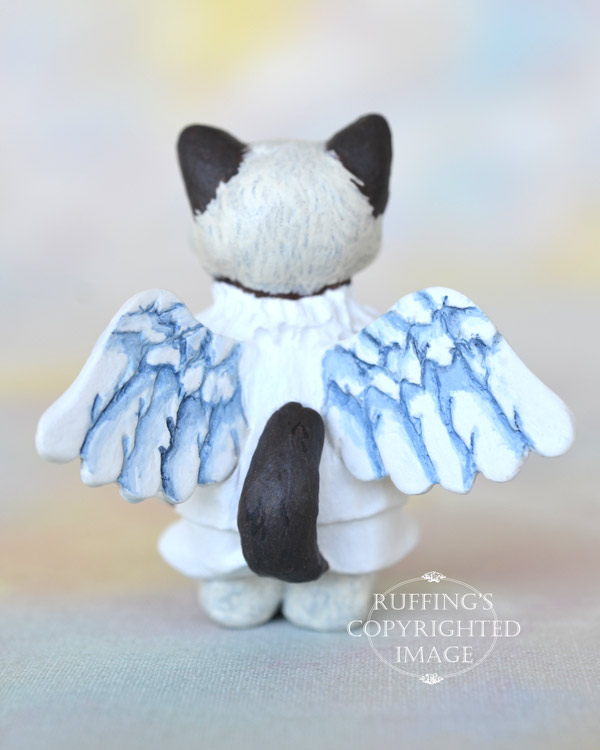 Angelique is a one-of-a-kind work of art, and is meant for display only. She was sculpted from paperclay in multiple stages, to allow for drying and detailing.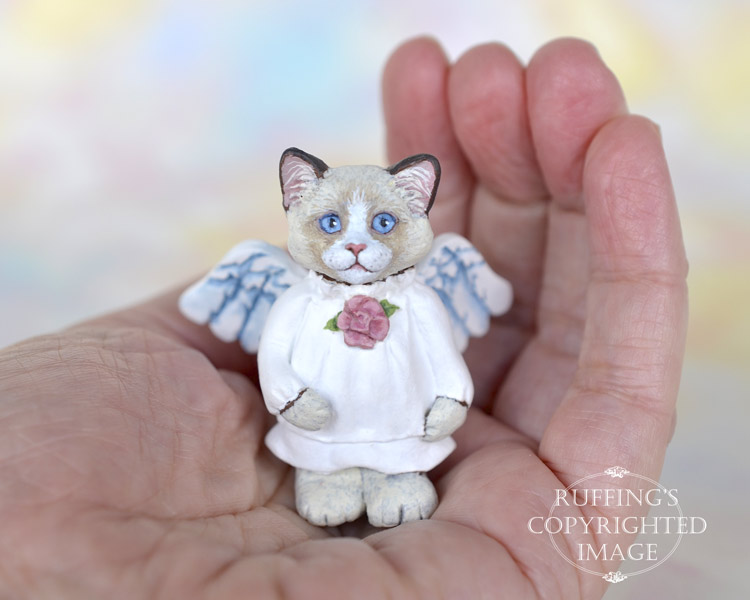 Angelique was painted under a magnifying light, with tiny brushes, one hair at a time. She is signed and sealed with matte varnish for protection and preservation, and comes with a certificate of authenticity.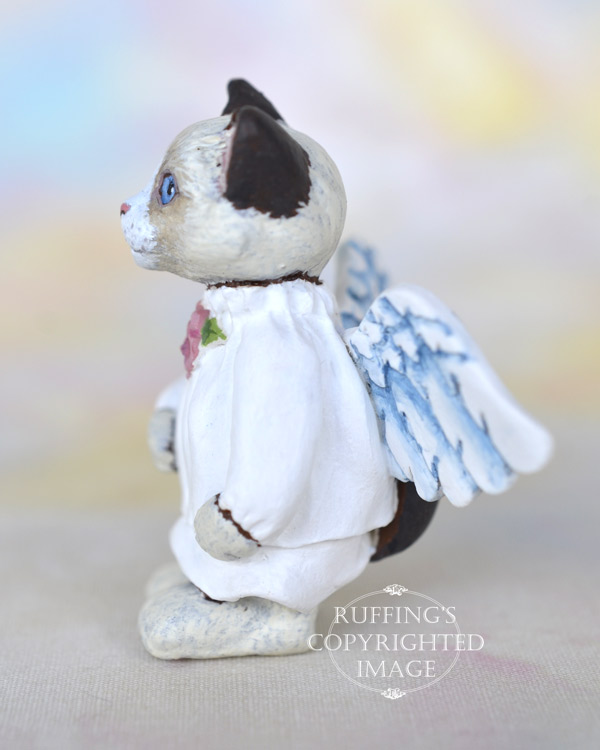 Angelique is 1:12 scale. (One inch equals one foot.) She is 2 inches tall.
Angelique is available for $149.99. Please inquire to [email protected]