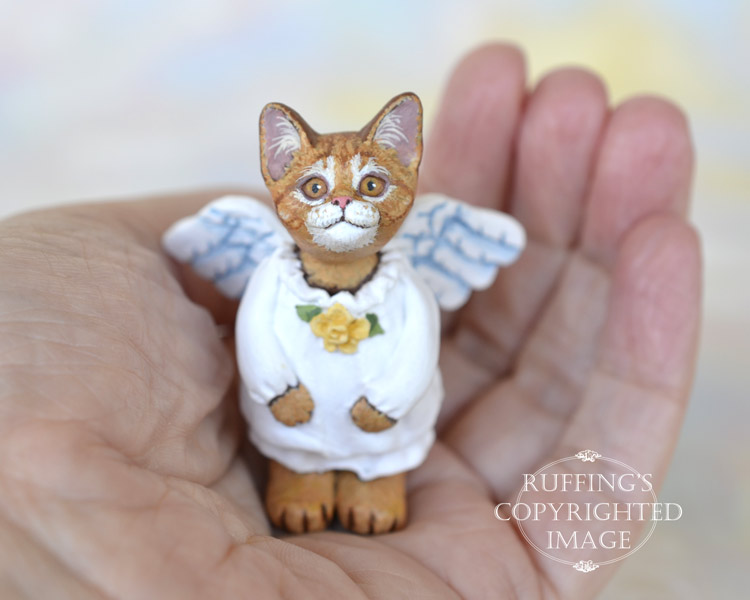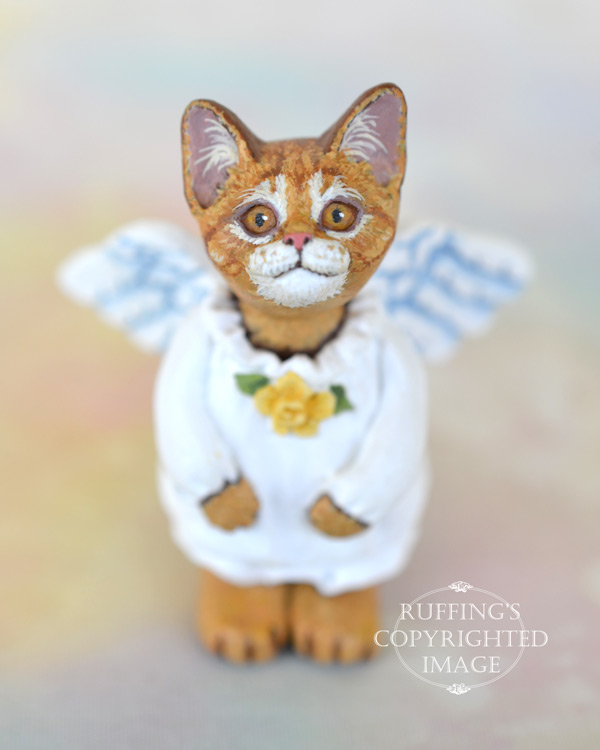 Celeste is a handmade miniature original, one-of-a-kind ginger tabby cat angel art doll, hand painted and hand sculpted in paperclay by artist Max Bailey.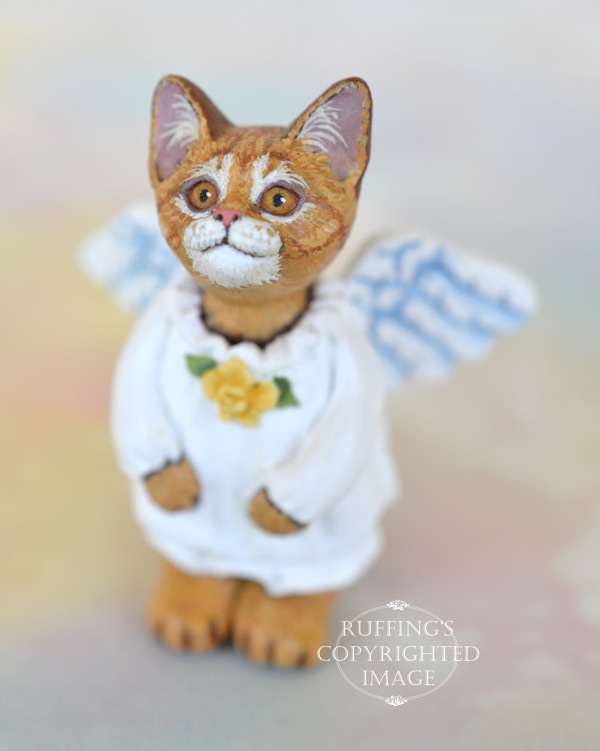 Celeste is a ginger tabby angel kitten with golden eyes.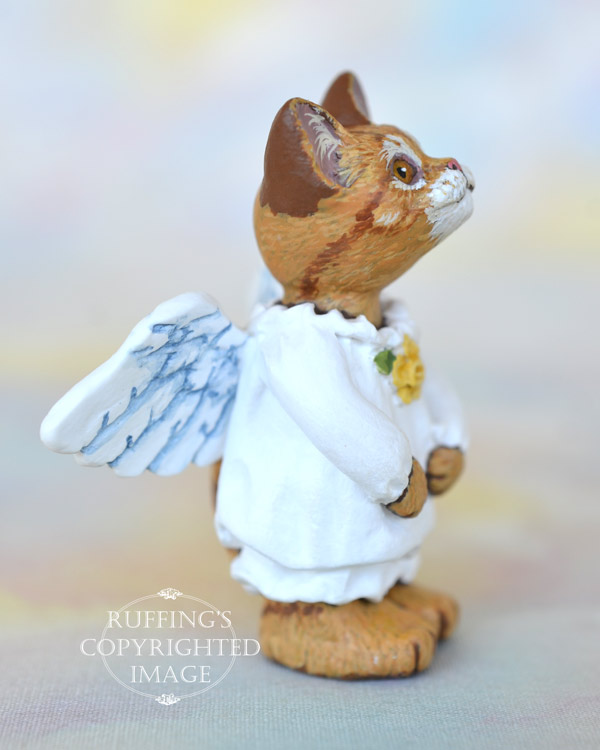 It isn't every day that you meet an angel kitten as lovely as Celeste. She is very sweet and very sociable, and talks in a soft little voice.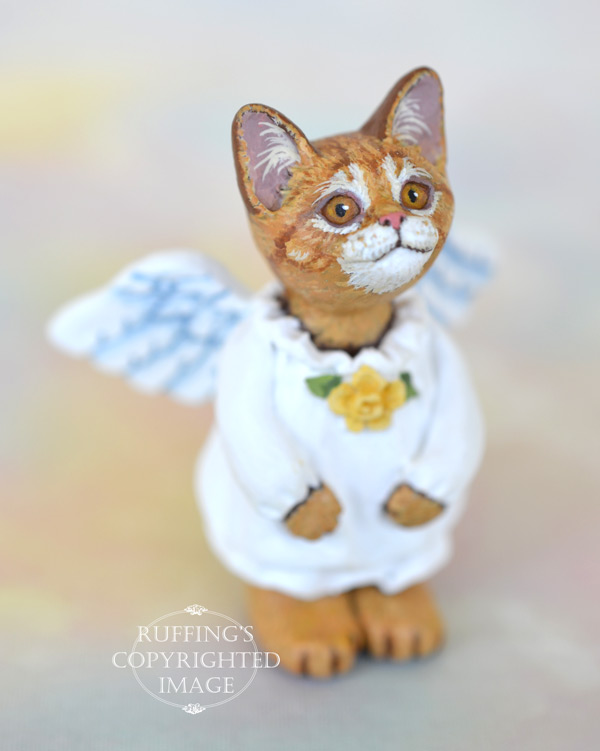 Celeste thinks her life is really quite nice. She has everything she needs…..clean robes to wear, a fresh rose every day, and puffy white clouds to sit on.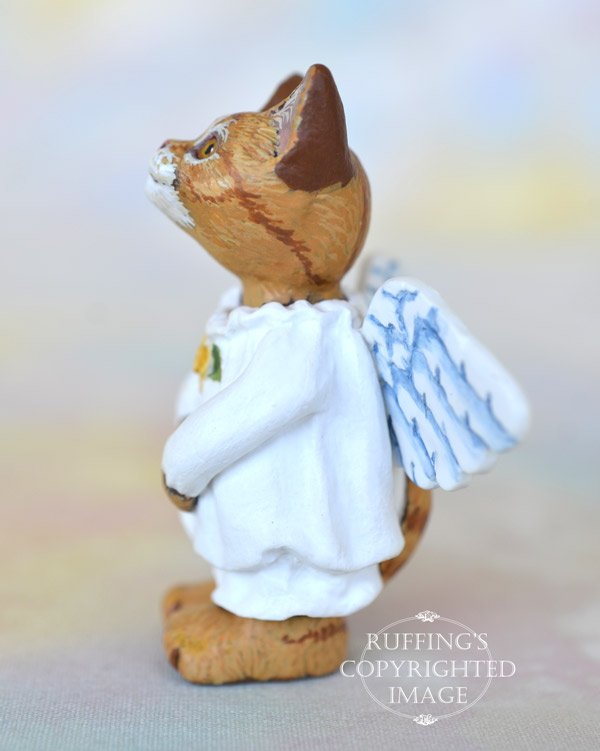 Celeste wears a golden yellow rose on her white angel robe.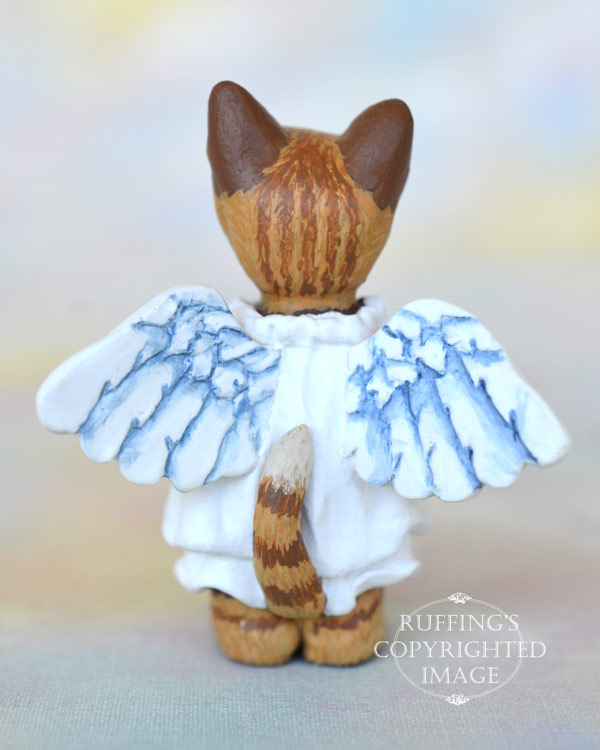 Celeste is a one-of-a-kind work of art, and is meant for display only. She was sculpted from paperclay in multiple stages, to allow for drying and detailing.
Celeste was painted under a magnifying light, with tiny brushes, one hair at a time. She is signed and sealed with matte varnish for protection and preservation, and comes with a certificate of authenticity.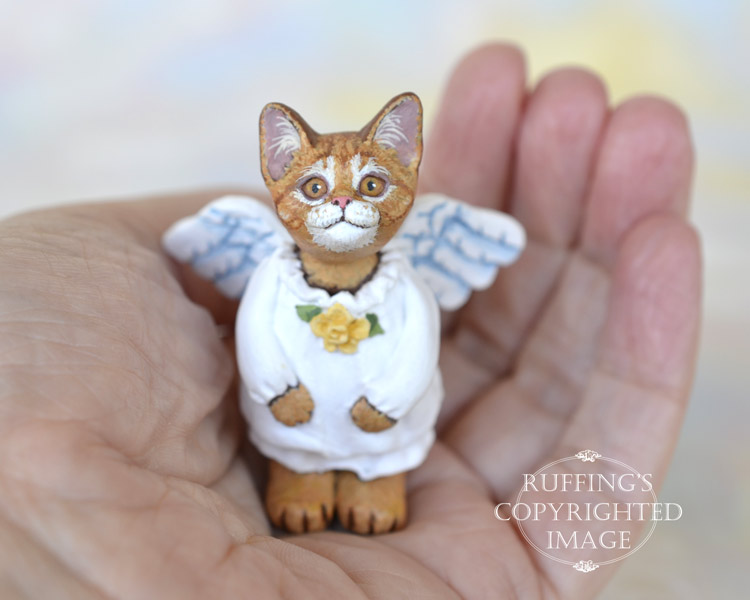 Celeste is 1:12 scale. (One inch equals one foot.) She is 2 inches tall.
Celeste is available for $149.99. Please inquire to [email protected]