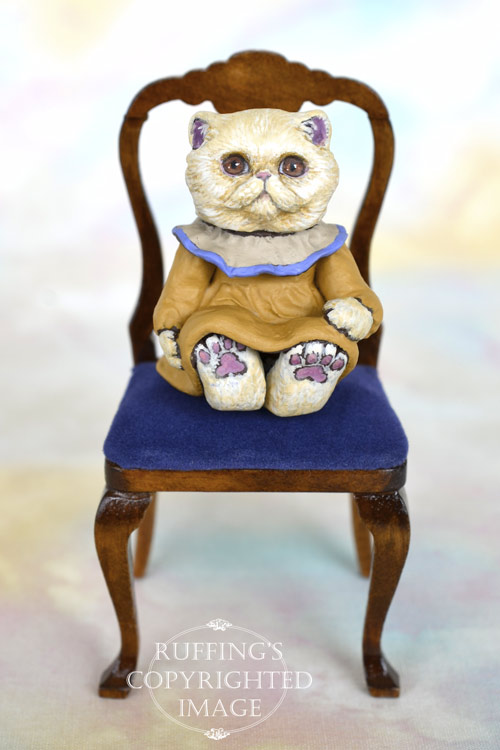 Theodora is a handmade miniature original, one-of-a-kind cat art doll, hand painted and hand sculpted in paperclay by artist Max Bailey.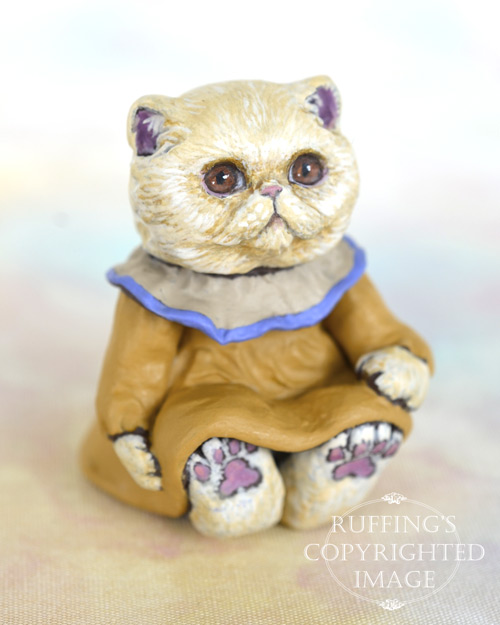 Theodora is a cream Exotic kitten, with bright copper eyes. She is as cuddly and lovable as a little teddy bear.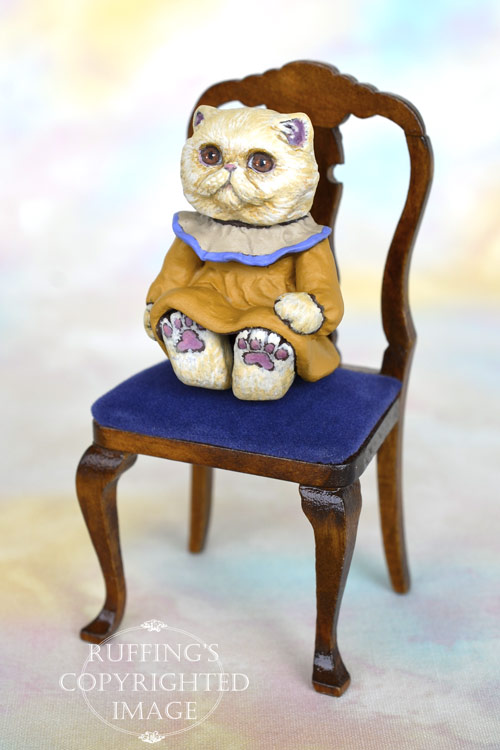 Theodora'a Persian relatives have longer hair and need lots of brushing, but Theodora's hair is shorter, and she is happy about that. It's not that she doesn't like being brushed, but sometimes it tickles.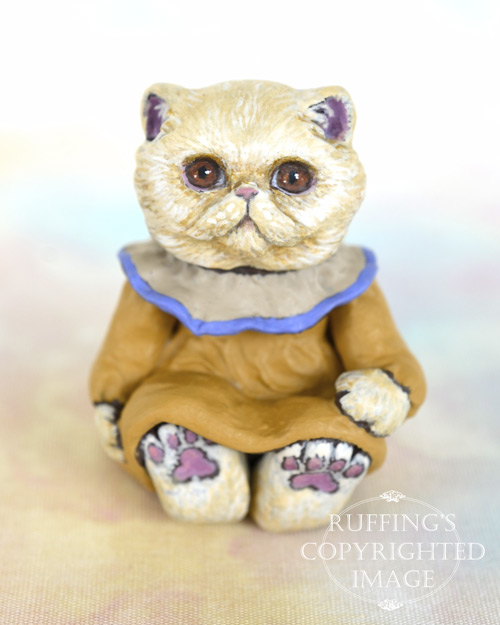 Theodora is wearing a gold dress that sets off her pretty eyes. It has a wide beige ruffle with blue trim.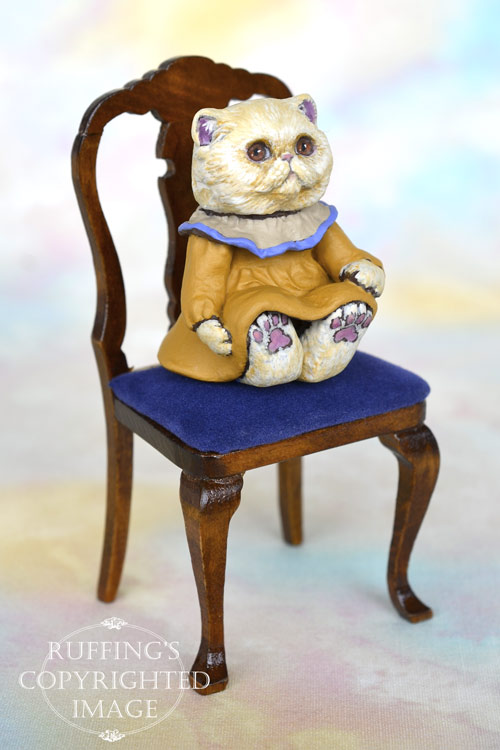 It pleases Theodora to have her own personal chair. It is a wooden chair with graceful legs and a fuzzy navy blue seat. It belongs to her and comes with her.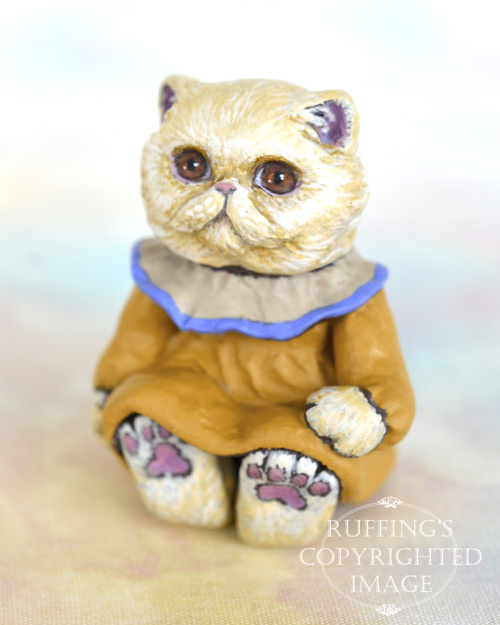 Theodora is a one-of-a-kind work of art, and is meant for display only. She was sculpted from paperclay in multiple stages, to allow for drying and detailing.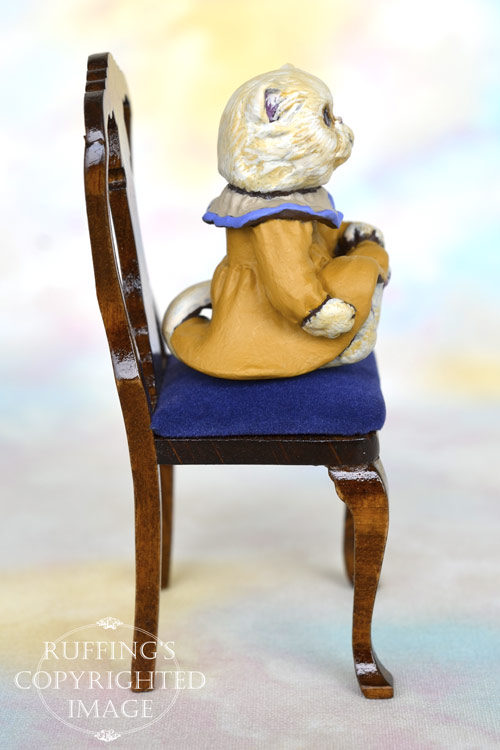 Theodora was painted under a magnifying light, with tiny brushes, one hair at a time.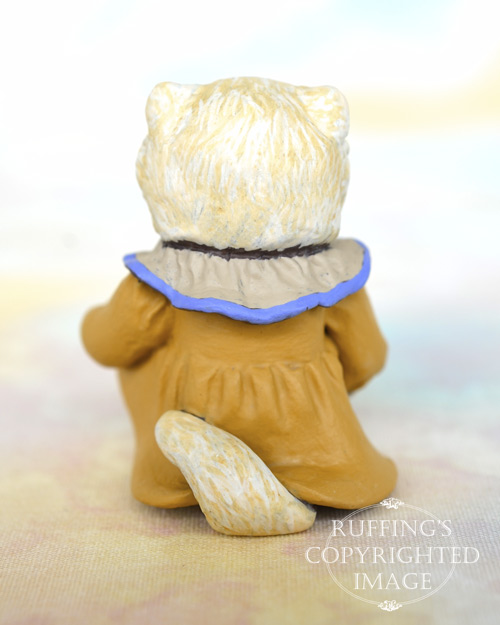 She is signed and sealed with matte varnish for protection and preservation, and comes with a certificate of authenticity.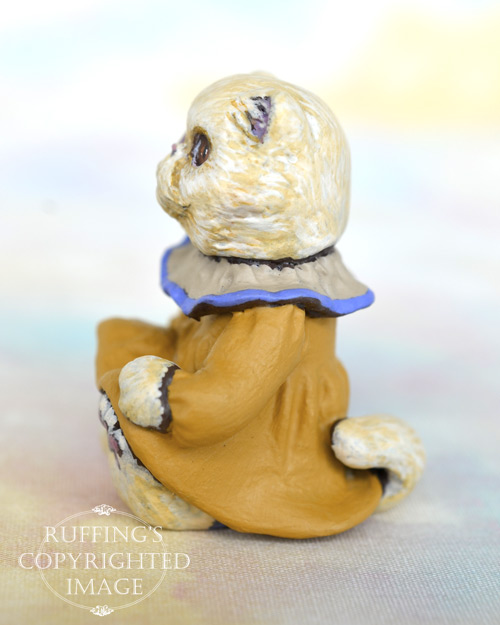 Theodora is 1:12 scale. (One inch equals one foot.) She is 1 and 5/8 inches tall, including her ears.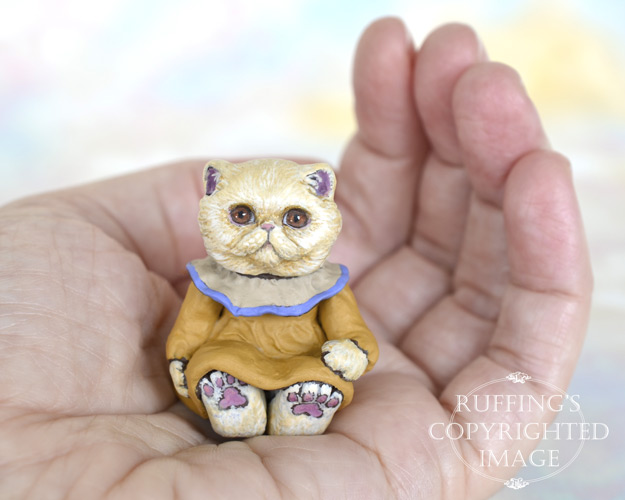 Update: Theodora has been adopted. Thank you!