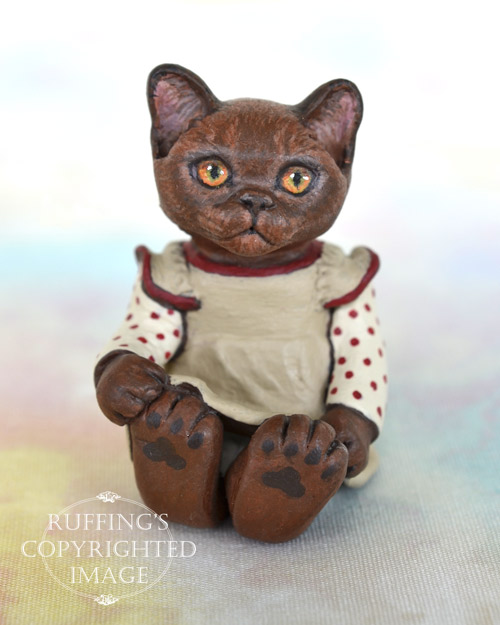 Irma is a handmade miniature original, one-of-a-kind cat art doll, hand painted and hand sculpted in paperclay by artist Max Bailey.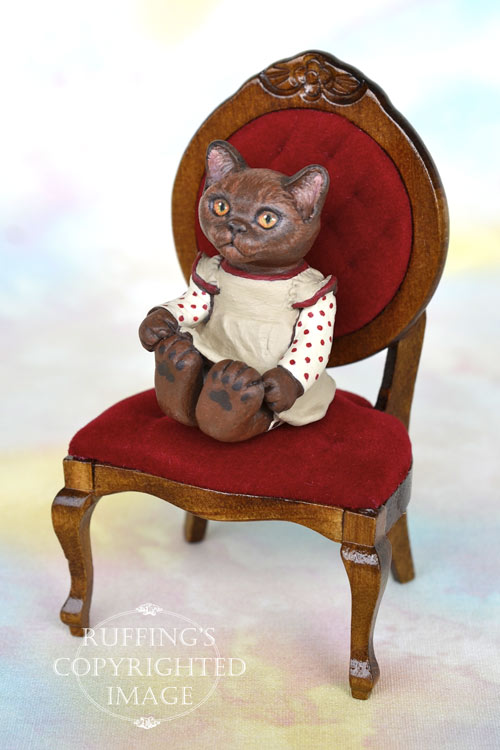 Irma is a cute little Burmese kitten. Her brilliant golden-yellow eyes are very striking against the warm brown color of her fur.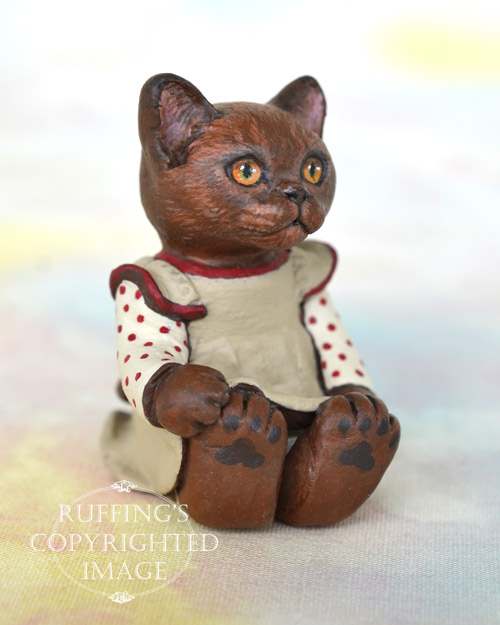 Irma is very excited that company is coming, and sits in the parlor eagerly awaiting the arrival of her friends.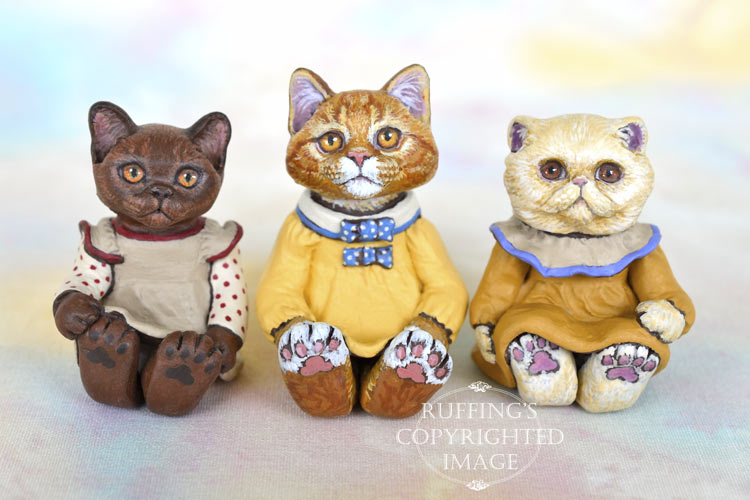 She is very sweet, and very sociable, and talks in a soft friendly voice.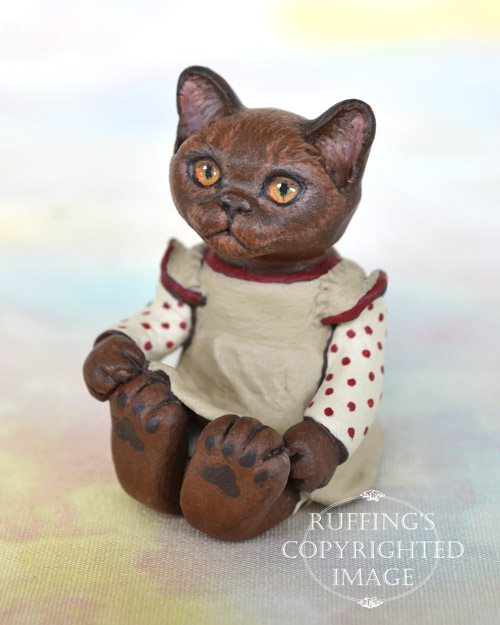 Today Irma is dressed in a pretty tan pinafore with red trim, which she wears over an ivory blouse with red polka dots.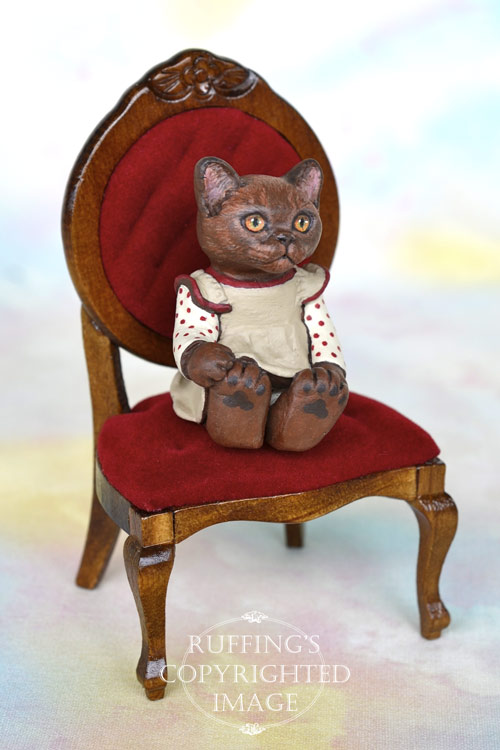 She's very at ease in her dark red Victorian chair. It's her favorite chair and comes with her.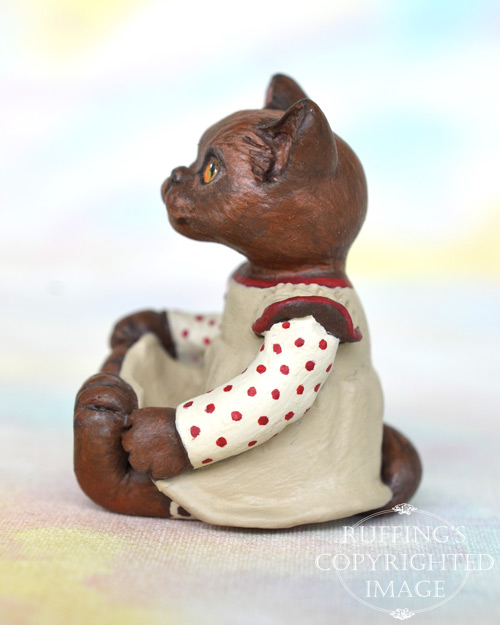 Irma is a one-of-a-kind work of art, and is meant for display only. She was sculpted from paperclay in multiple stages, to allow for drying and detailing.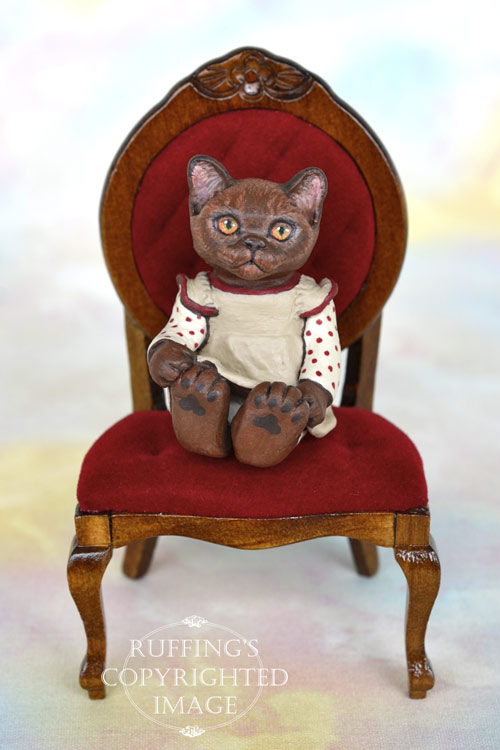 Irma was painted under a magnifying light, with tiny brushes, one hair at a time. She is signed and sealed with matte varnish for protection and preservation, and comes with a certificate of authenticity.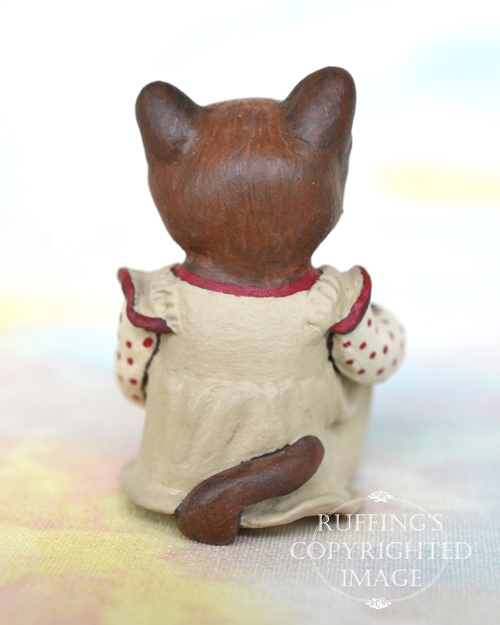 Irma is 1:12 scale. (One inch equals one foot.) She is 1 and 1/2 inches tall, including her ears.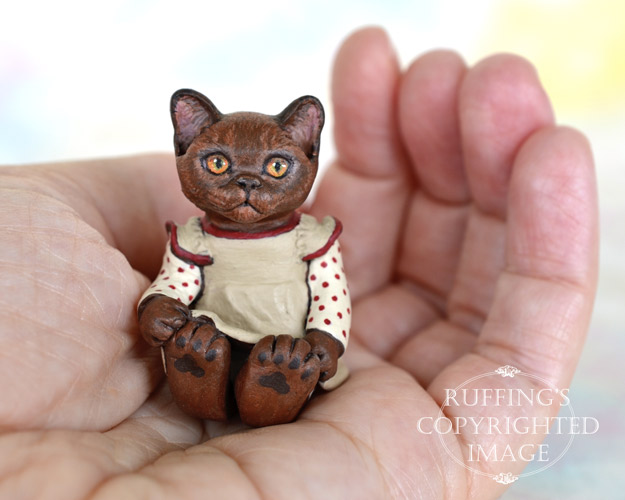 Update: Irma has been adopted. Thank you!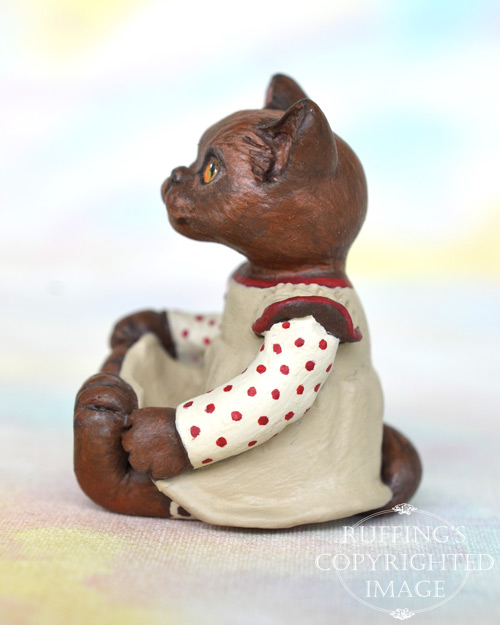 Irma's friends are Tippie the ginger tabby Maine Coon kitten, and Theodora the Exotic kitten.