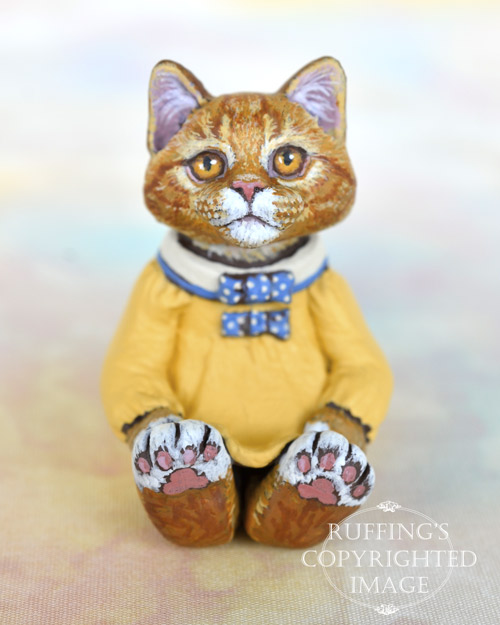 Tippie is a handmade miniature original, one-of-a-kind cat art doll, hand painted and hand sculpted in paperclay by artist Max Bailey.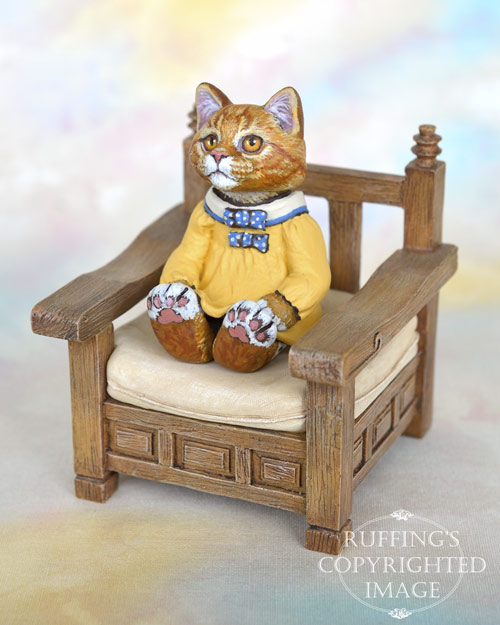 Tippie is a ginger tabby-and-white Maine Coon kitten with friendly yellow eyes.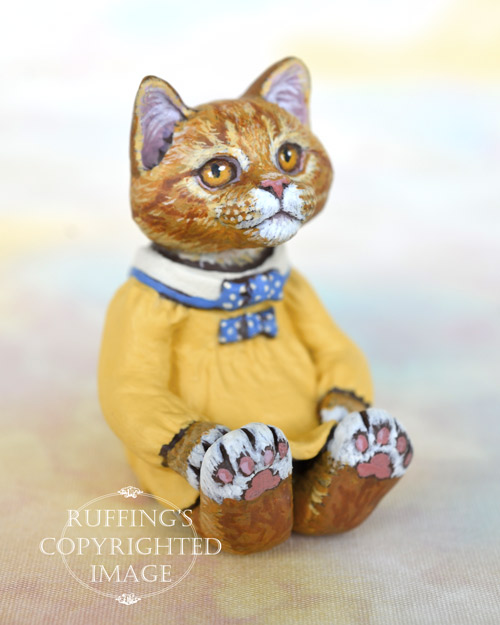 On Sundays, Tippie likes to sit on her screened-in patio and watch for the other neighborhood kittens to come out and play. In the summertime, they call to her to come play tag, or kitty soccer.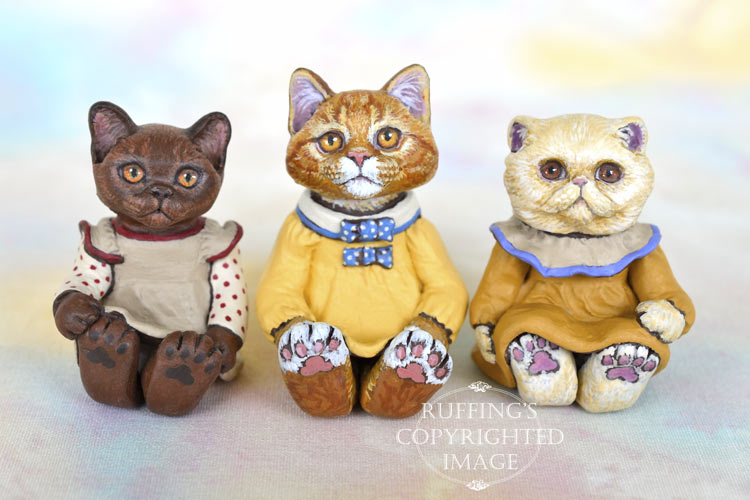 She loves both games, and is very good at them, but first she has to change into her play clothes.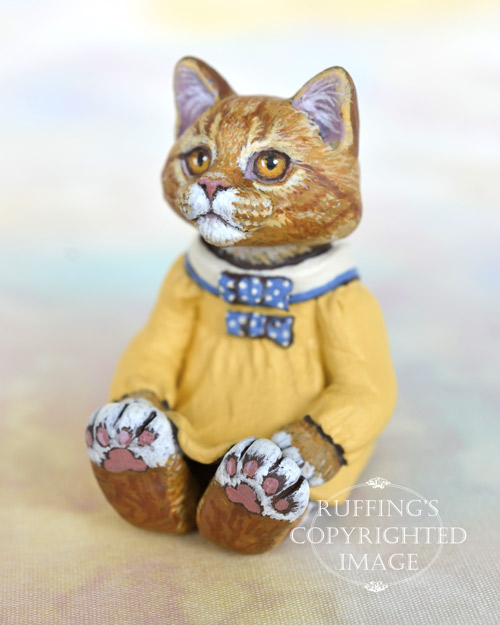 Tippie is currently wearing her best Sunday dress.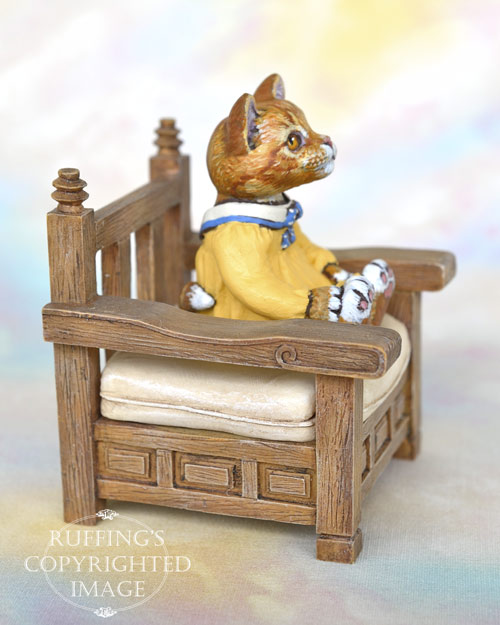 It's golden yellow, like the summer moon, and it has a white collar trimmed in blue, and two blue bows with white polka dots right in the front.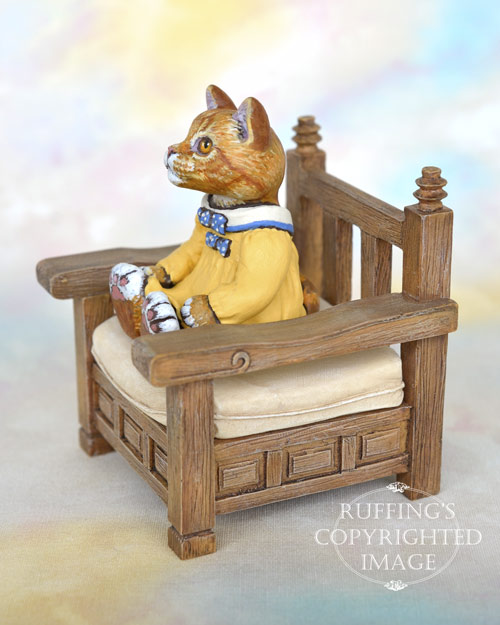 Tippie's patio chair is very sturdy and has a tan cushion. It is her favorite chair, and comes with her.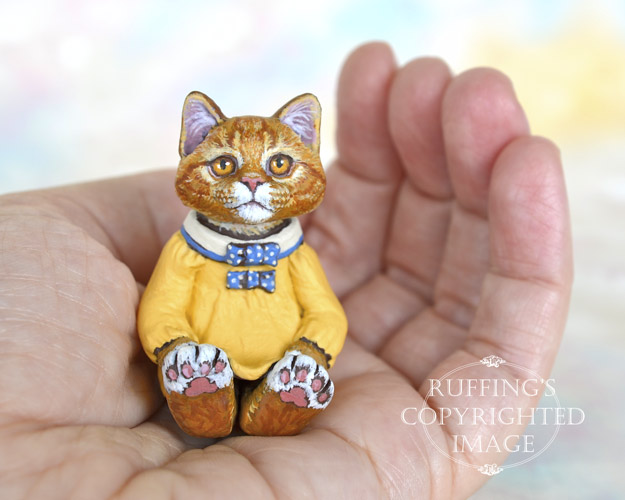 Tippie is a one-of-a-kind work of art, and is meant for display only. She was sculpted from paperclay in multiple stages, to allow for drying and detailing.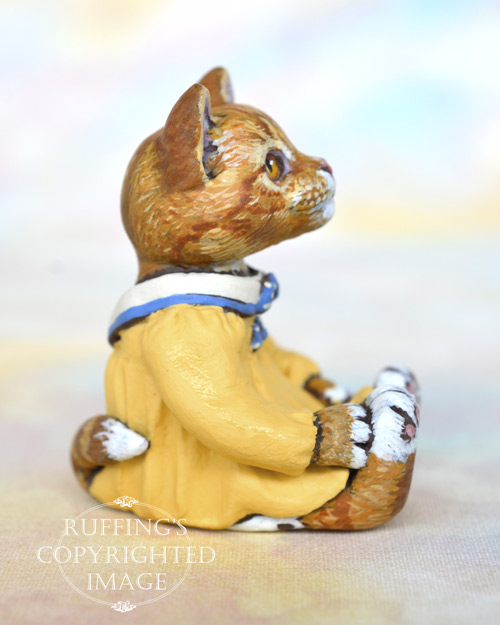 Tippie was painted under a magnifying light, with tiny brushes, one hair at a time.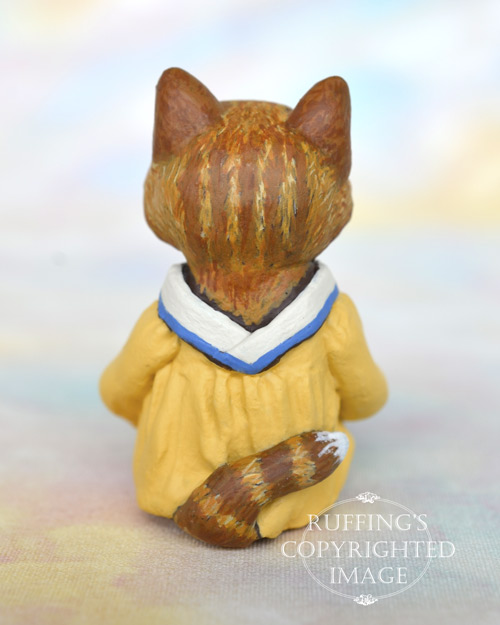 She is signed and sealed with matte varnish for protection and preservation, and comes with a certificate of authenticity.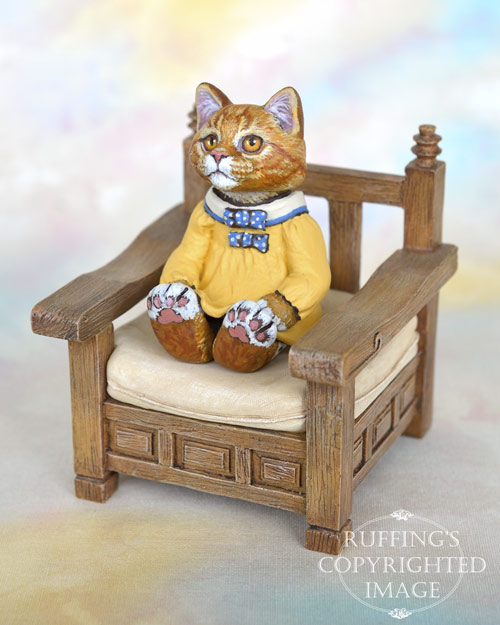 Tippie is 1:12 scale. (One inch equals one foot.) She is 1 and 3/4 inches tall, including her ears.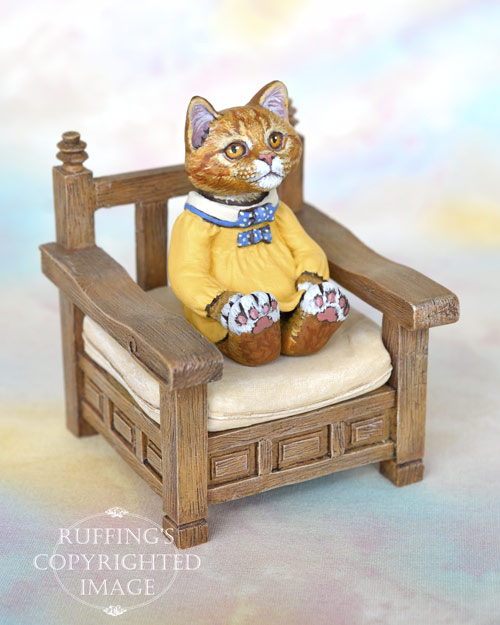 Update: Tippie has been adopted. Thank you!
Tippie's friends are Irma the Burmese kitten and Theodora the Exotic kitten.