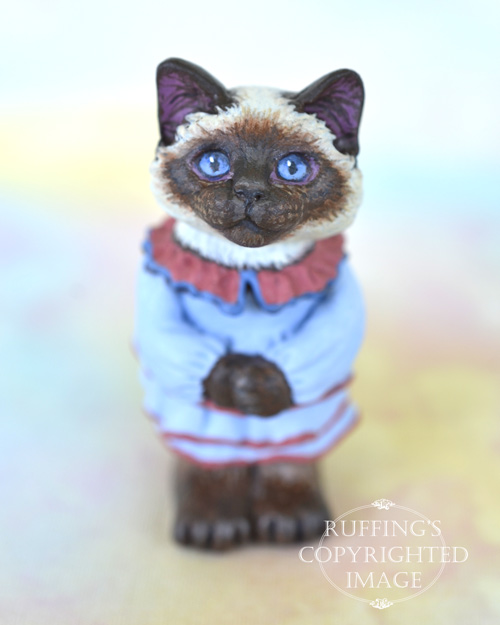 Eileen is a handmade miniature original, one-of-a-kind cat art doll, hand painted and hand sculpted in paperclay by artist Max Bailey.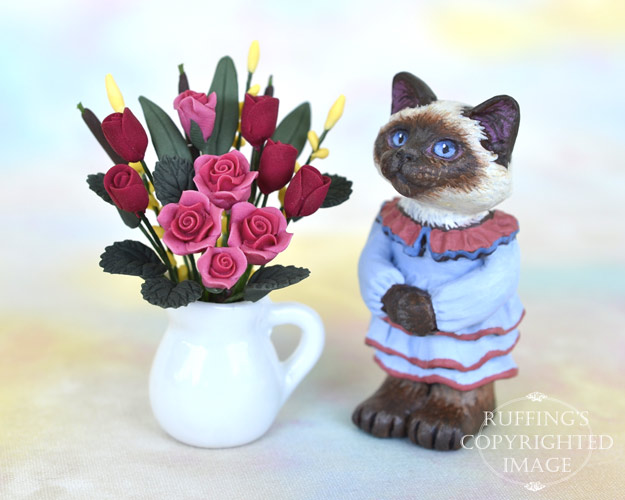 Eileen is a Ragdoll kitten who looks very pleased with herself.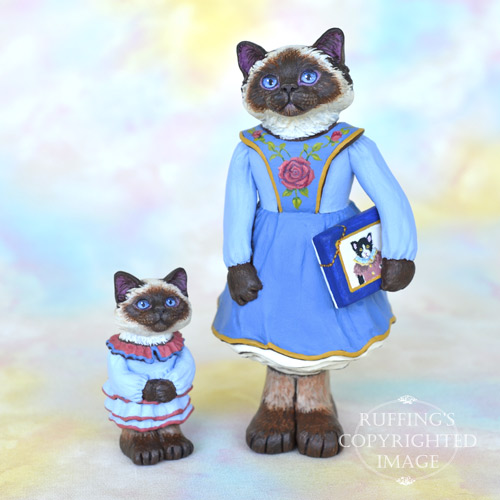 Eileen is staying with her favorite aunt who plays the games she loves to play, especially hide 'n seek.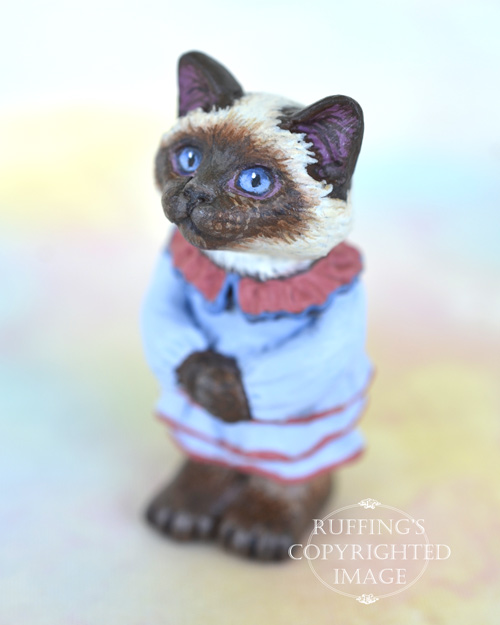 For some reason, Aunt Helen can never find her, but she can always find Aunt Helen.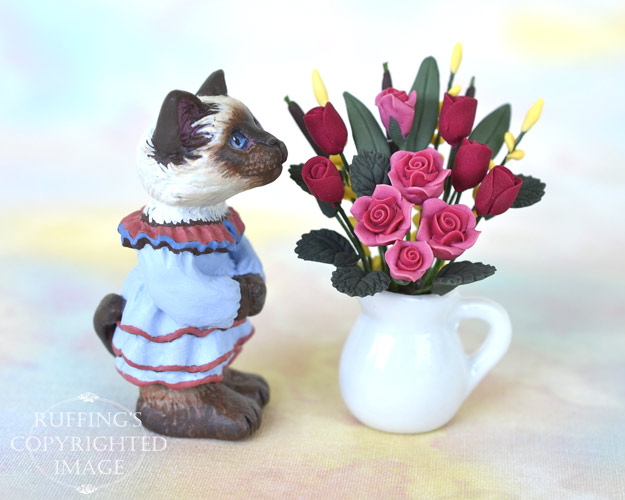 Aunt Helen went shopping today, and Eileen thought how nice it would be to surprise her when she got home.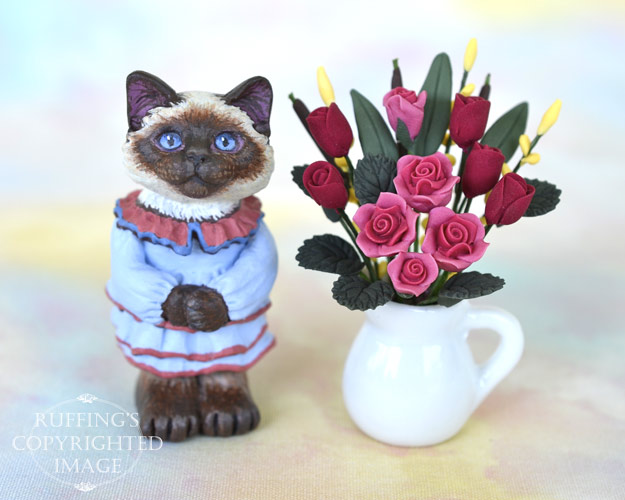 With great effort, Eileen took out the big white pitcher from under the cupboard and filled it with red roses, her aunt's favorite of all the flowers in the garden.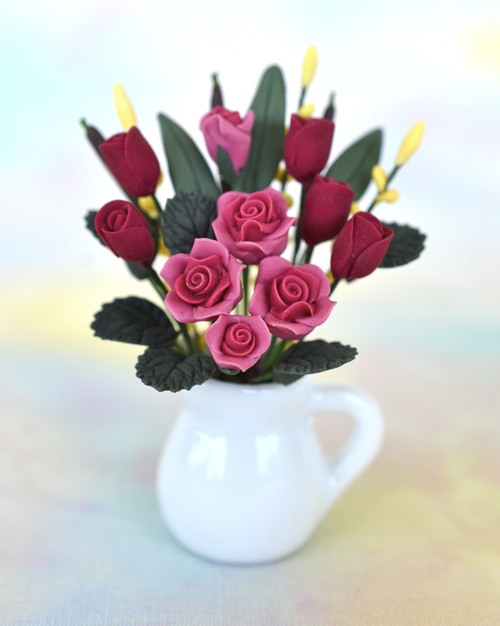 She is proud of her artful bouquet, and can't wait for her aunt to see it.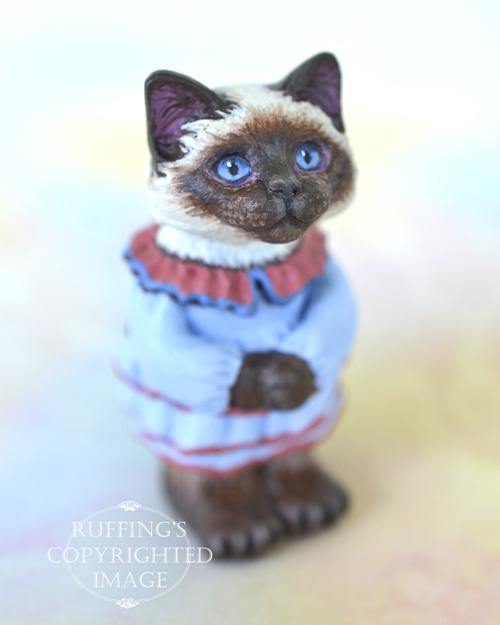 Eileen wears a soft blue dress with a three-tiered skirt, each tier trimmed with a rose border.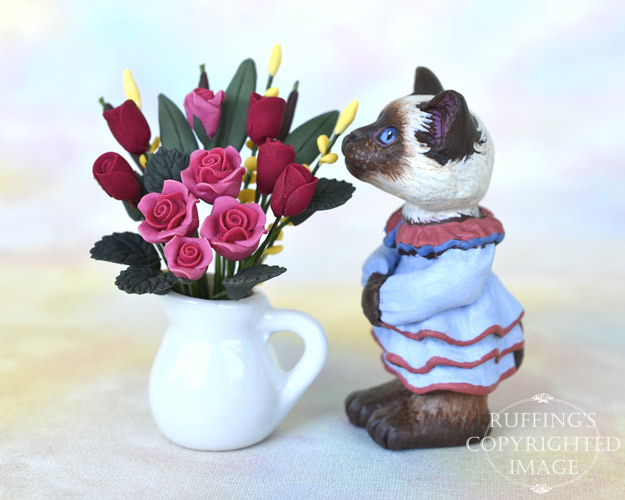 Her ruffled collar is also rose, banded in country blue.
Eileen is a one-of-a-kind work of art, and is meant for display only.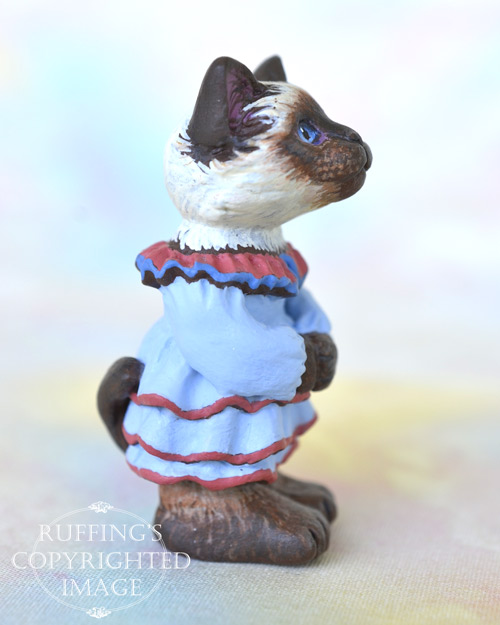 She was sculpted from paperclay in multiple stages, to allow for drying and detailing.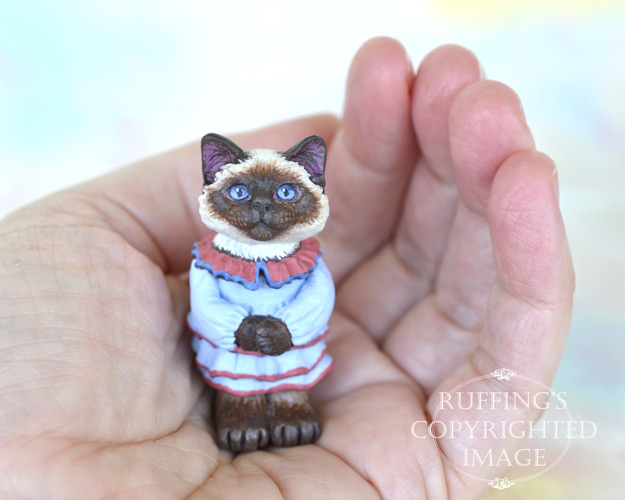 Eileen was painted under a magnifying light, with tiny brushes, one hair at a time.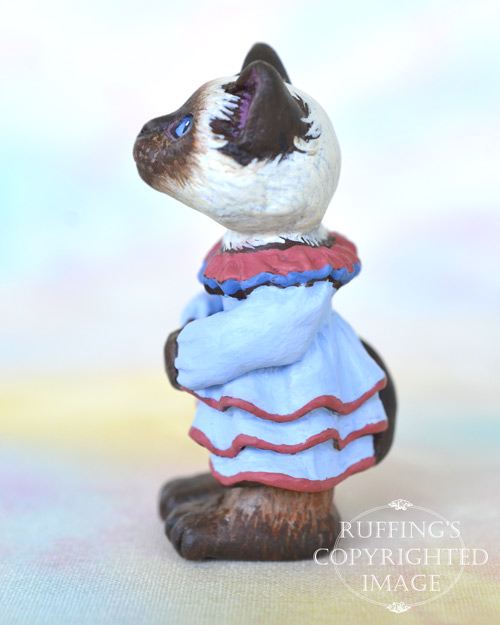 She is signed and sealed with matte varnish for protection and preservation, and comes with a certificate of authenticity.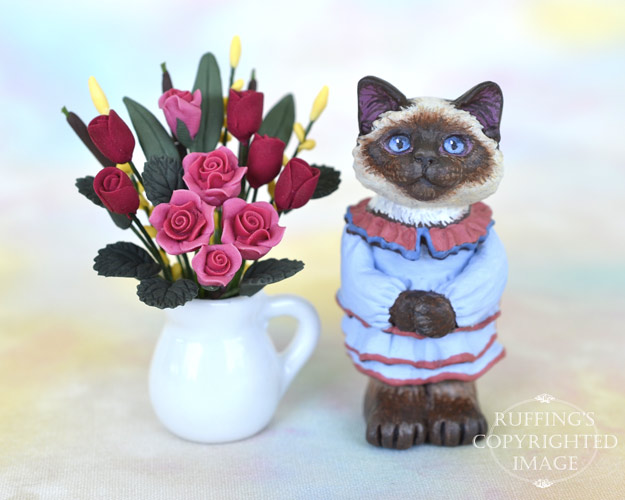 Eileen is 1:12 scale. (One inch equals one foot.) She is 1 and 5/8 inches tall, including her ears.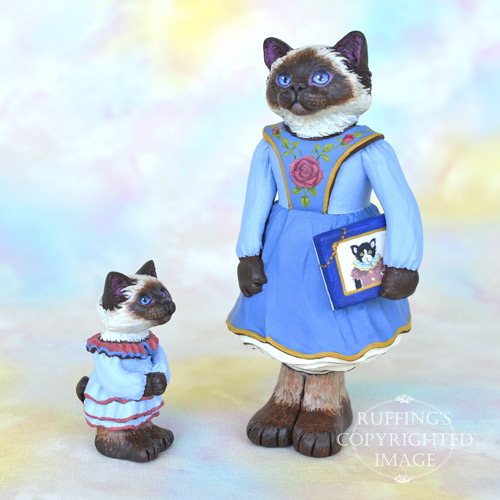 Update: Eileen has been adopted. Thank you!