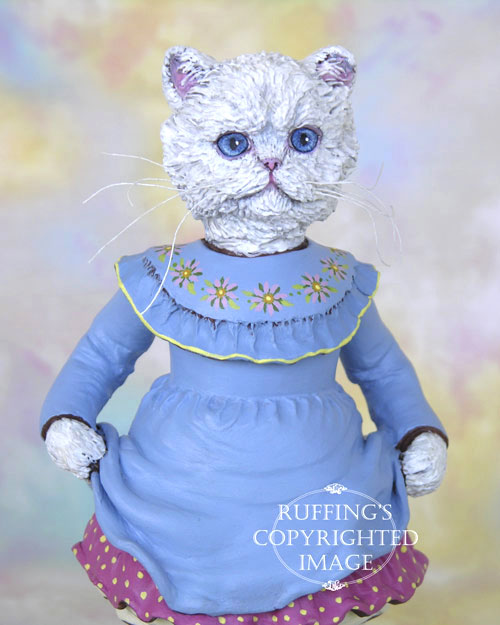 My name is Floradora, and I am a white Persian kitten.
Mama says I look just like the puffy little white clouds you see in the sky on a nice summer day.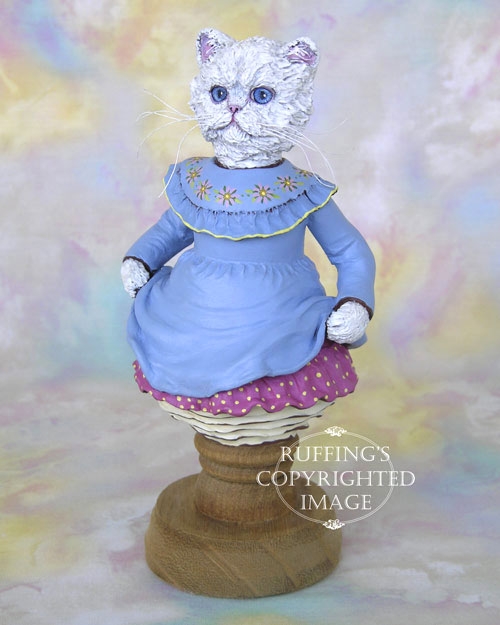 This morning Mama told me not to get my dress dirty and not to show my petticoats.
She says it's not at all ladylike for little girls to show their petticoats. "Floradora", she says, "If petticoats were meant to be seen, they'd be worn over your dress instead of under it."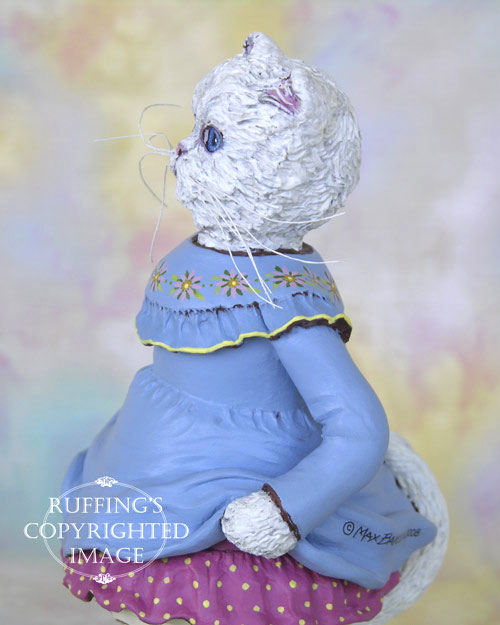 But my petticoat is really pretty. It's the color of roses, and it has a big ruffle with yellow polka dots. It's so pretty I have to show it to you. It's not like I'm showing somebody my bloomers!
My dress is okay too. It's blue and has pink daisies that go all around the top in a circle, and a ruffle with a yellow border. If there was a contest though, my polka dot petticoat would win. That's for sure!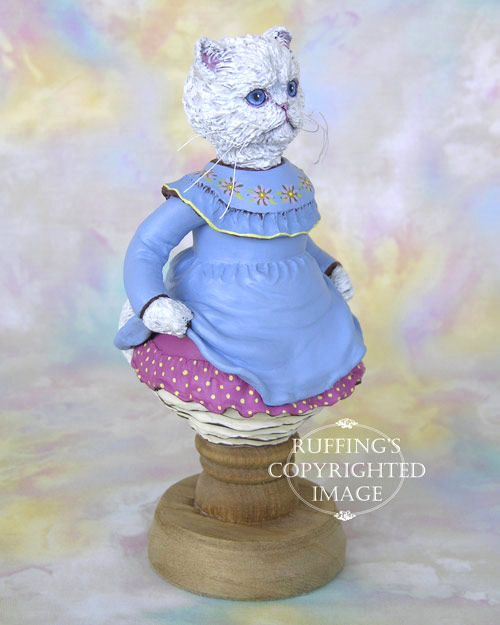 Max Bailey sculpted me and my wonderful petticoat from paperclay, and made my cute little whiskers from stiffened cotton thread. I'm completely hand painted with acrylic paints.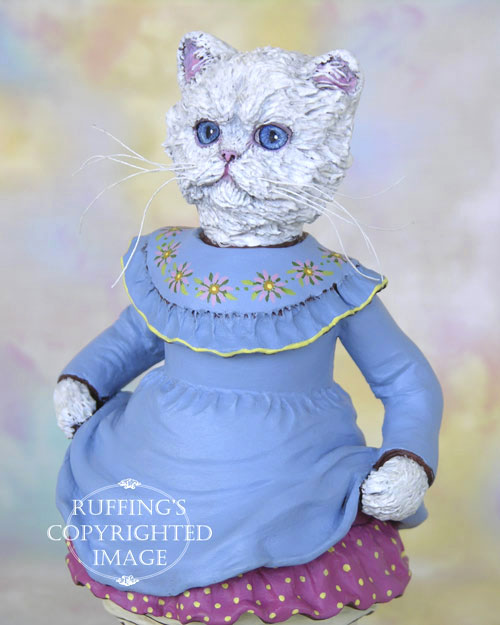 I'm a one-of-a-kind work of art, and am made for display only. Max never uses molds in his work, so there's never going to be anybody else like me.
I'm signed and dated, and sealed with matte varnish for protection and preservation. I rest firmly on a turned wooden base that is stained and sealed in golden oak, and I'm 7 and 1/4 inches tall. I come with a hang tag, a certificate of authenticity, and a copy of my story.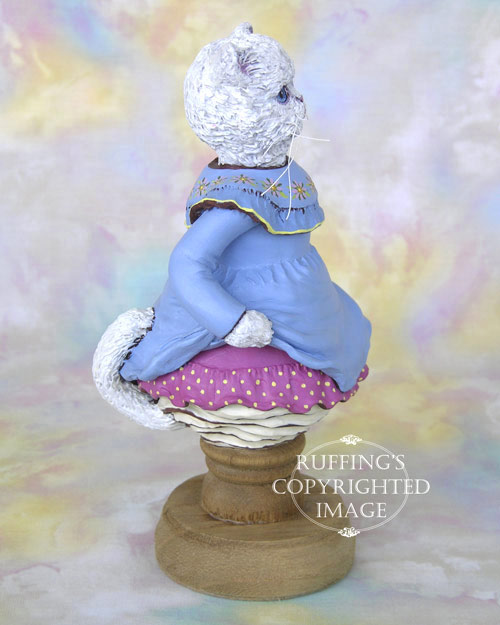 Floradora is available for $225.00, plus shipping. Please inquire to [email protected]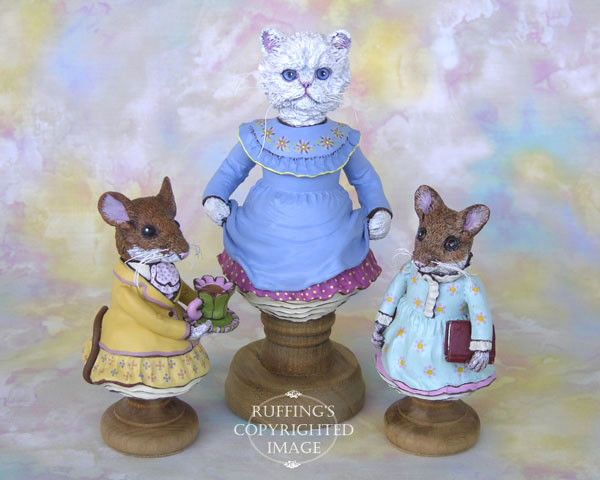 My friends are Maybelle Mouse (left) and Marla Mouse (right).