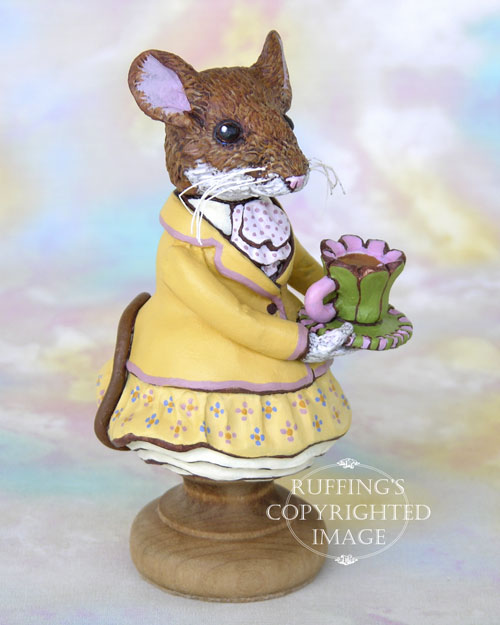 It is said that Maybelle brews the finest sassafras tea. It is her specialty.
If you are very fortunate, you will see Maybelle carefully making her way down your front walk at three o'clock in the afternoon. She balances her pretty pink and green teacup in its saucer so as not to spill her steaming hot tea.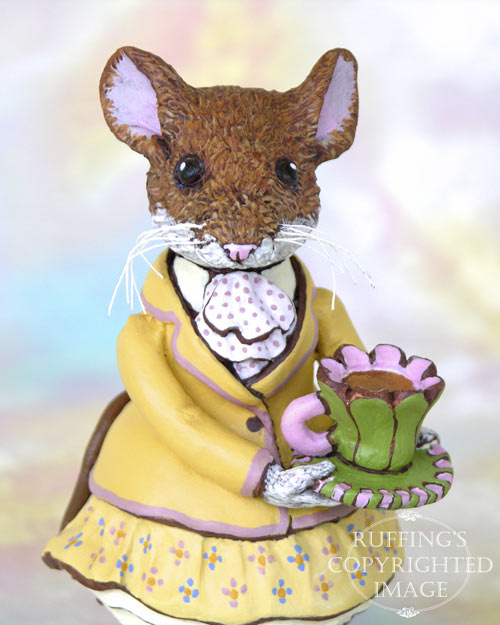 "I have brought tea to share," Maybelle will say. "Have you any cookies?"
If you don't have cookies, Maybelle will most likely go to the next house. She'd like to be polite, but, after all, what is the good of having tea if there are no cookies?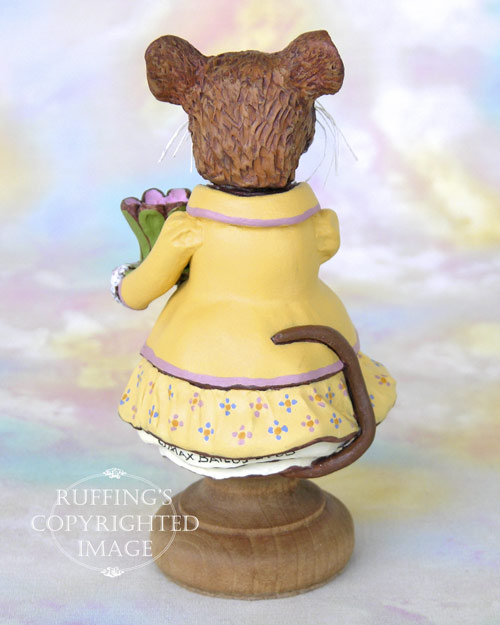 Maybelle is an original one-of-a-kind work of art and is meant for display only. No molds are ever used in my work.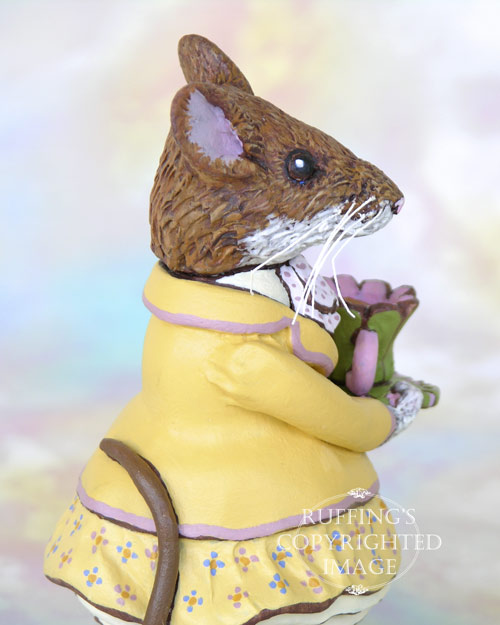 She and her cup and saucer are hand sculpted from paperclay, and she is entirely hand painted using acrylic paints.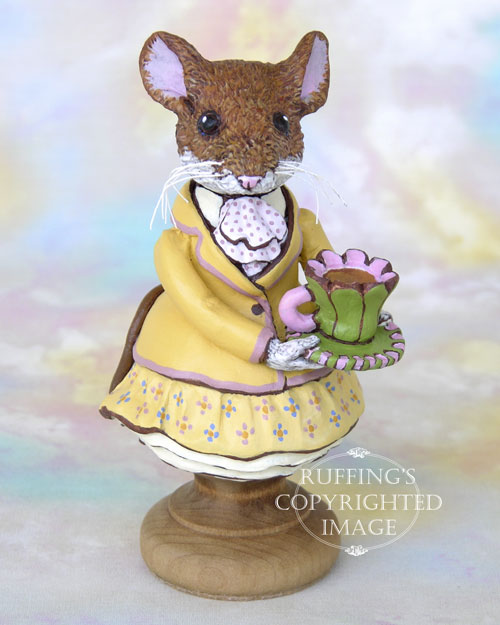 Maybelle's cute little whiskers are made from stiffened cotton thread. Her jacket is painted a sunny shade of yellow, and is banded around the collar and hem with mauve. Her yellow skirt is covered in tiny blue and mauve flowers. Her little tail emerges from white petticoats that swirl below her dress.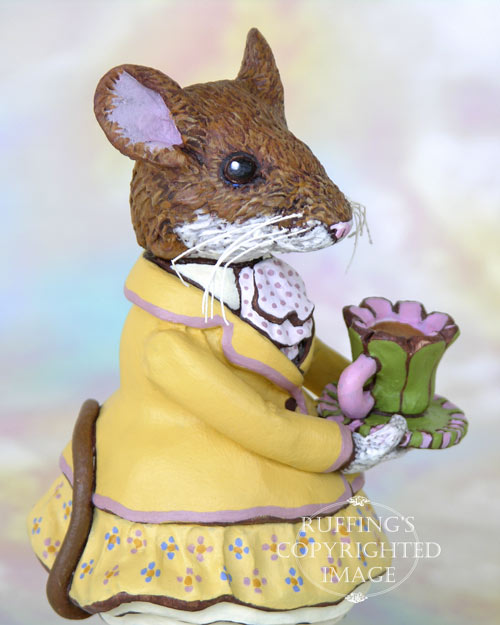 Maybelle is signed and dated and sealed with matte varnish for protection and preservation. She rests firmly on a turned wooden base that is stained and sealed in golden oak. Maybelle stands 5 inches tall. Maybelle comes with a hang tag, a certificate of authenticity, and a copy of her story.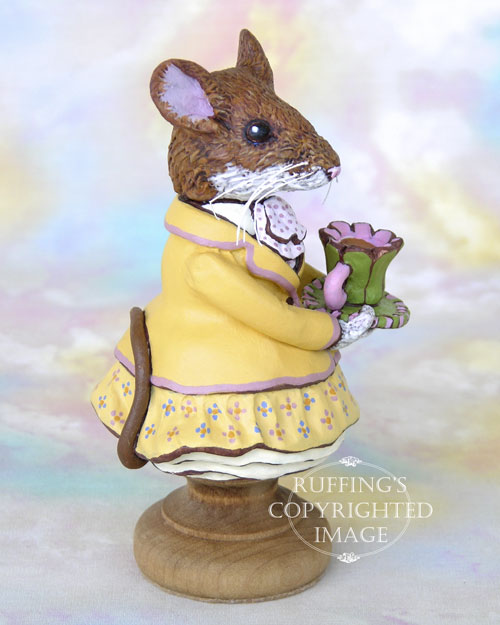 Maybelle is available for $200.00. Please inquire to [email protected]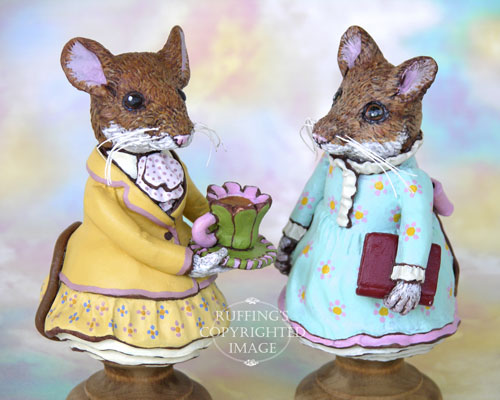 Maybelle's friend is Marla Mouse.