Marla once found a book lying beneath an old tree in the woods. She liked the dark red leather cover, and the book felt just right in her little hands. She carries it with her wherever she goes.
Marla looks very grave and terribly serious.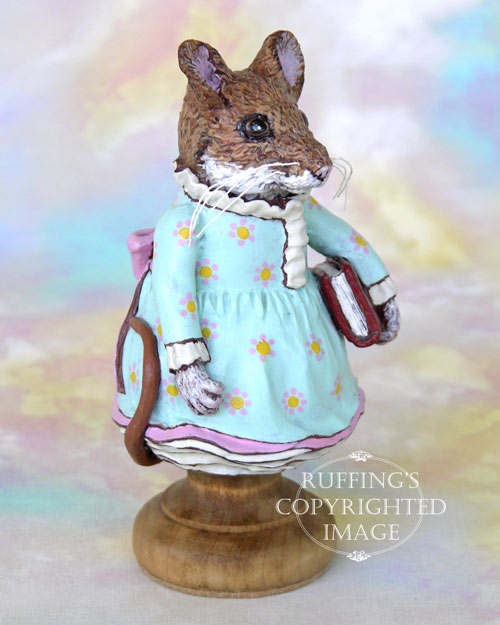 It is no wonder that everyone comes to Marla for advice, and to get answers to their questions. Marla used to say that she didn't know the answers, but she is always asked to please look in her book.
Not wishing to disappoint anyone, Marla obligingly turns the pages while she tries to think of wise things to say. She studies the lines of little black markings on the pages until some bit of common sense comes to mind. She does her best to be helpful.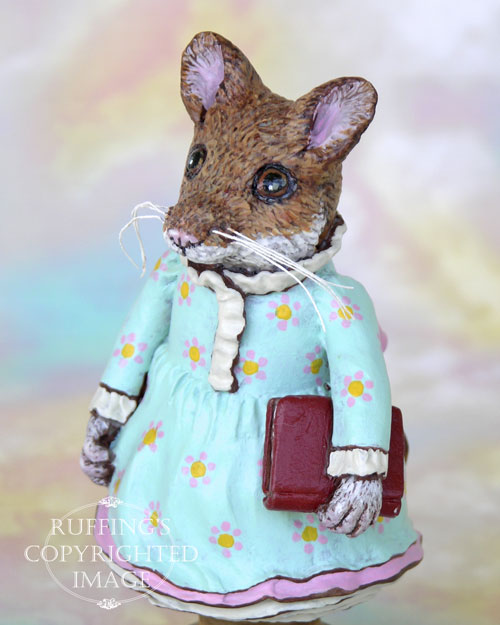 Marla has become known as a very wise and highly intellectual little mouse, and everyone who meets her has great respect for her sincerity and good will.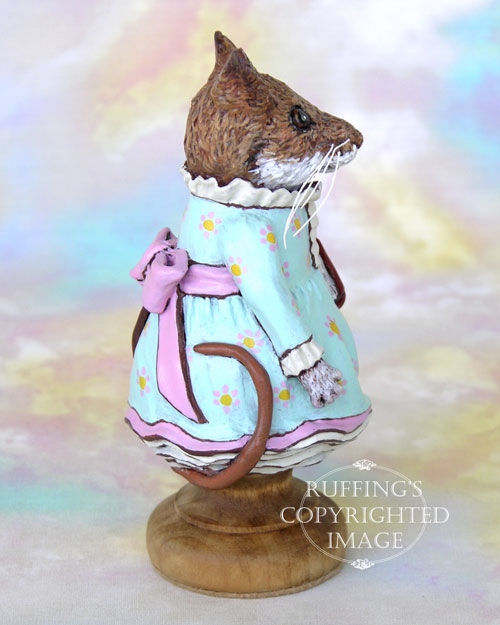 Marla is an original one-of-a-kind work of art, and is meant for display only. No molds are ever used in my work. She and her book are hand sculpted from paperclay, and she is entirely hand painted using acrylic paints.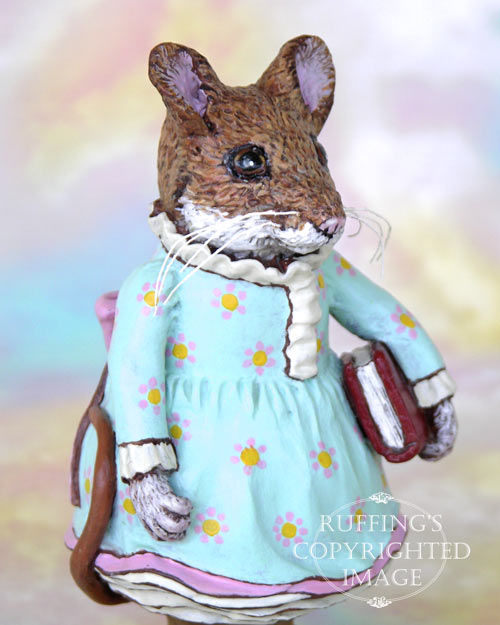 Marla's cute little whiskers are made from stiffened cotton thread. Her dress is painted sky blue, with little pink flowers, and it is set off by a band of pink at the hemline and a big pink bow at the back. White ruffles adorn the neckline and cuffs. Her curled tail emerges from the white petticoats that can be seen below her dress.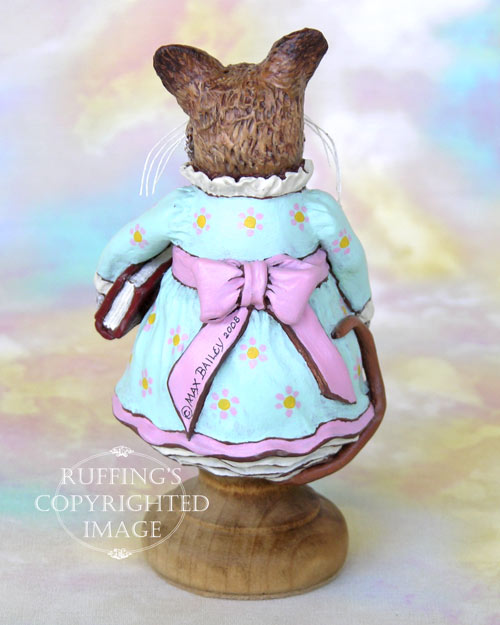 Marla is signed and dated and sealed with matte varnish for protection and preservation. She rests firmly on a turned wooden base that is stained and sealed in golden oak. Marla stands 4 and 7/8 inches tall. She comes with a hang tag, a certificate of authenticity, and a copy of her story.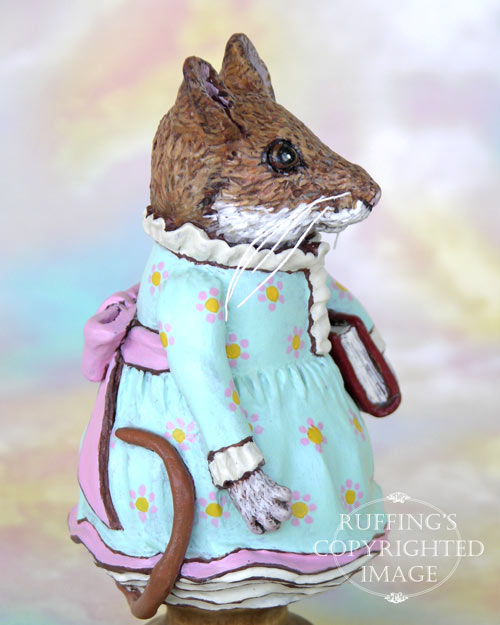 Marla is available for $200.00. Please inquire to [email protected]