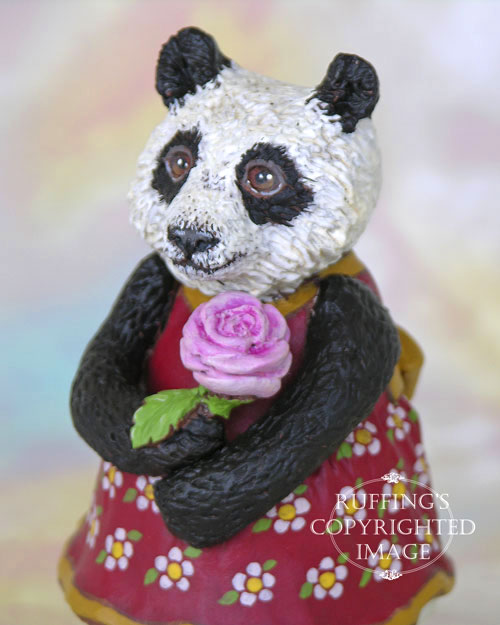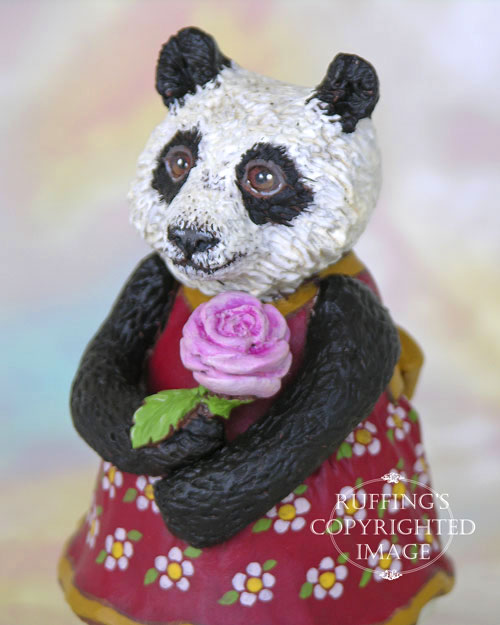 Miranda the Panda is a handmade original, one-of-a-kind anthropomorphic panda art doll, hand painted and hand sculpted in paperclay by artist Max Bailey.
Miranda loves flowers.
Should she offer you a lovely flower, don't hesitate. Take it.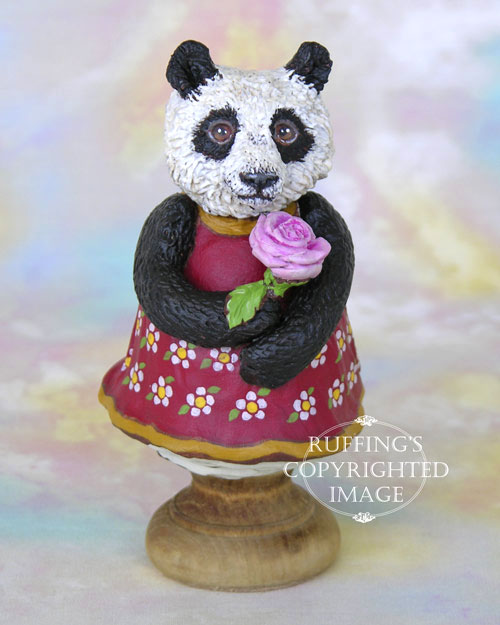 If you should look out your window, and see Miranda heading for your garden gate, run outside and try to distract her.
Tell her what a pretty red dress she is wearing.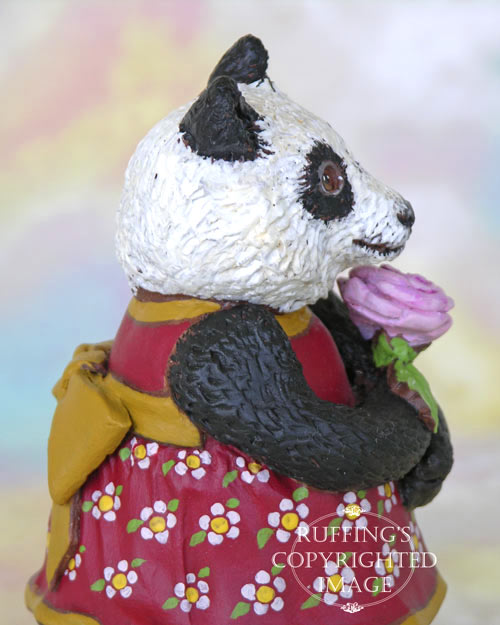 Talk about what a lovely day it is.
Tell her what beautiful brown eyes she has.
Miranda loves flowers. She thinks they're yummy! The prettier they are, the better they taste!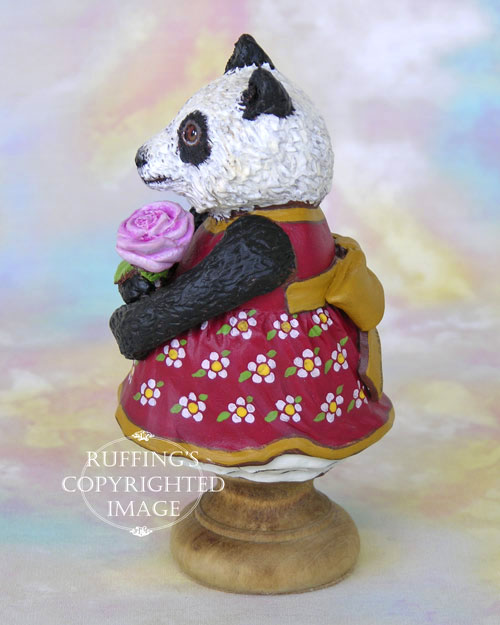 Miranda's pretty flowered dress has a gold border around the neckline and the hem, and a big gold sash that ties in a bow at the back. Her ivory colored petticoats can be seen below her dress.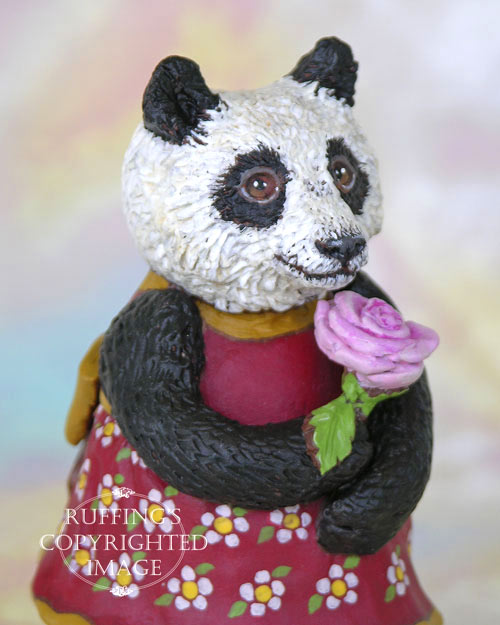 Miranda the Panda is an original one-of-a-kind work of art, and is meant for display only. No molds are ever used in my work. She and her rose are hand sculpted from paperclay, and they are entirely hand painted using acrylic paints.
Miranda is signed and dated and sealed with matte varnish for protection and preservation. She rests firmly on a turned wooden base that is stained and sealed in golden oak. Miranda stands 4 and 7/8 inches tall. Miranda comes with a hang tag, a certificate of authenticity, and a copy of her story.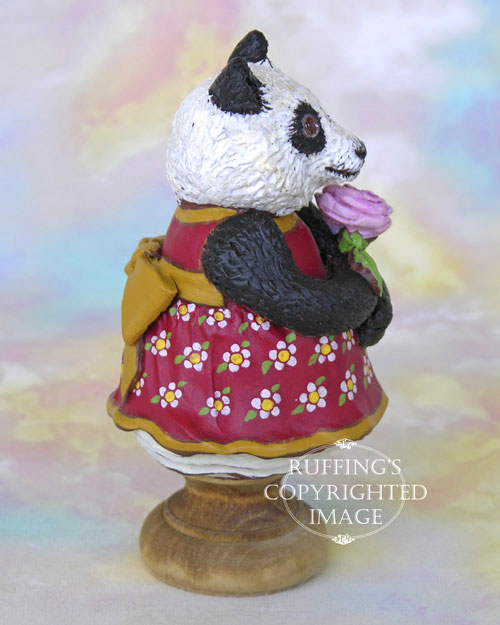 Miranda the Panda is available for $199.99. Please inquire to [email protected]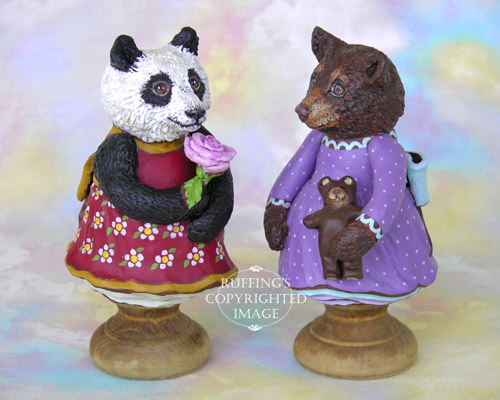 Miranda's friend is Patsy the brown bear cub.