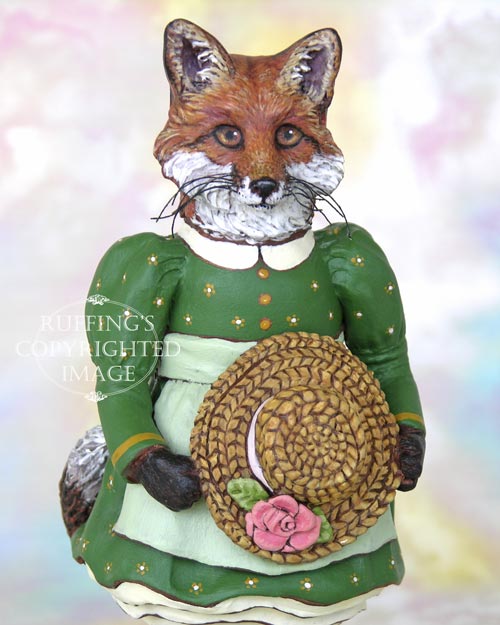 Loxie is a beautiful red fox. She is greatly admired, yet seldom seen.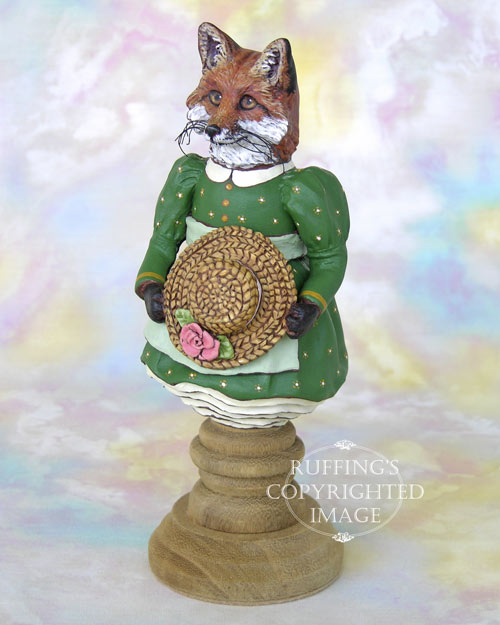 Loxie glides through the woods, her forest green dress blending in with the ferns that cover the forest floor.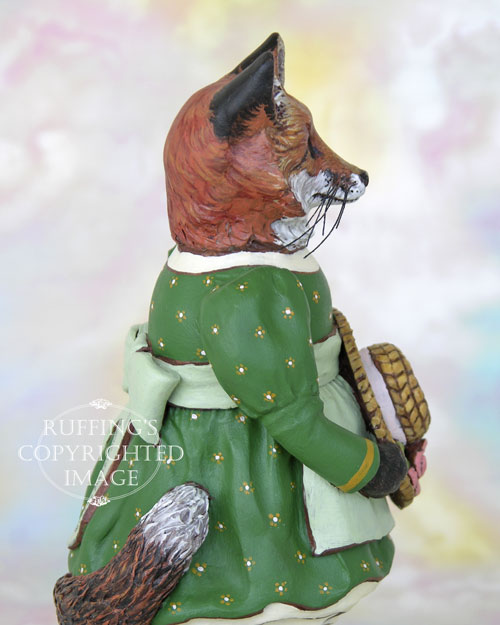 She doesn't stay still for very long. If you look away for a moment, when you look back she may have vanished.
Now and then, Loxie ventures out into the meadow. As she is a redhead, she always wears her straw hat in the bright sunshine.
Loxie is an original one-of-a-kind work of art and is meant for display only. No molds are ever used in my work. She and her hat are hand sculpted from paperclay, and she is entirely hand painted using acrylic paints.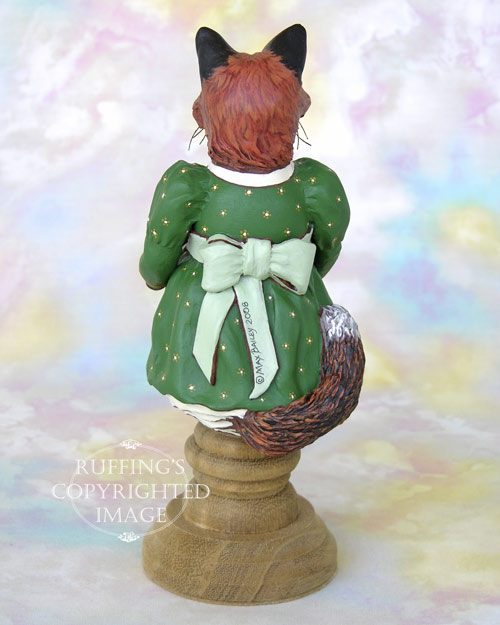 Loxie's whiskers are made from stiffened cotton thread. Her old-fashioned green dress has tiny gold flowers, with gold buttons and gold bands around the cuffs. She wears a pale green apron that ties in a big bow in the back. Her fluffy tail emerges from the white petticoats that can be seen below her dress.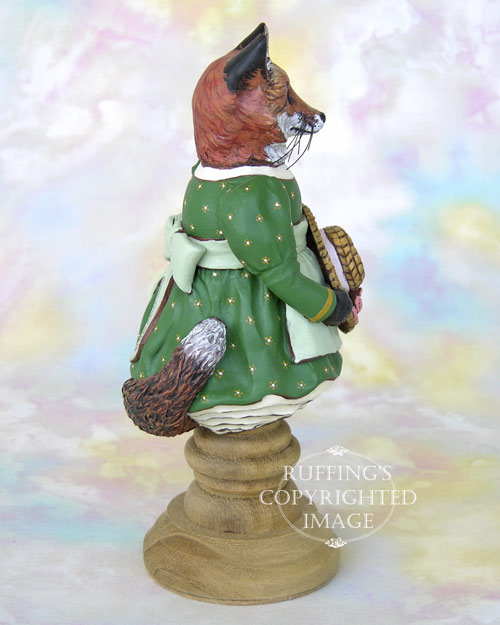 Loxie is signed and dated and sealed with matte varnish for protection and preservation. She rests firmly on a turned wooden base that is stained and sealed in golden oak. Loxie stands 7 and 1/2 inches tall. She comes with a hang tag, a certificate of authenticity, and a copy of her story.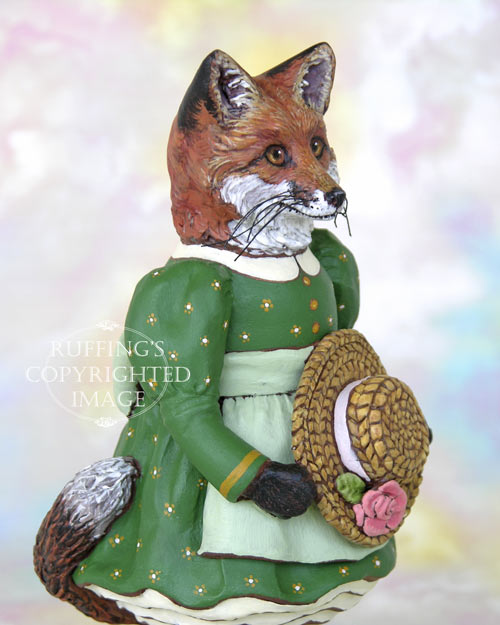 Loxie is available for $250.00. Please inquire to [email protected]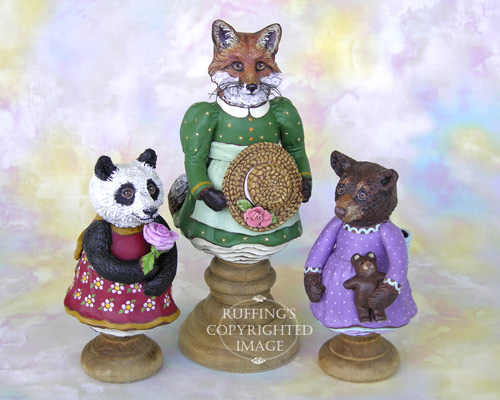 Loxie's bear friends are Miranda the Panda (left) and Patsy the Brown Bear (right).