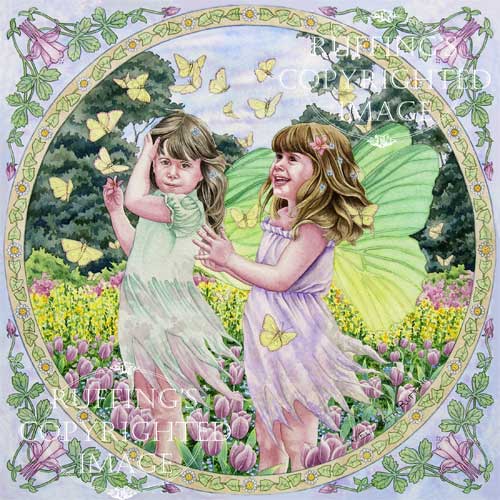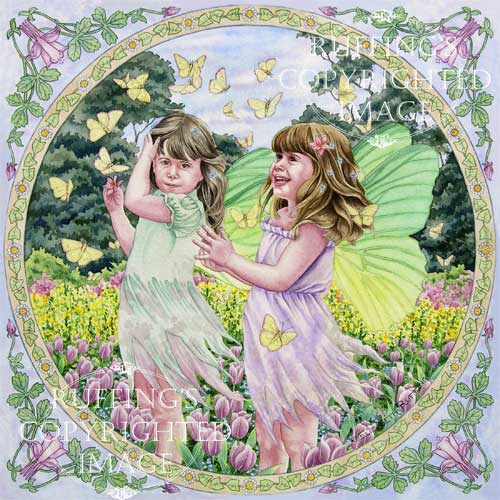 "Fairies and Butterflies" is an original watercolor painting of little girl fairies watching yellow butterflies.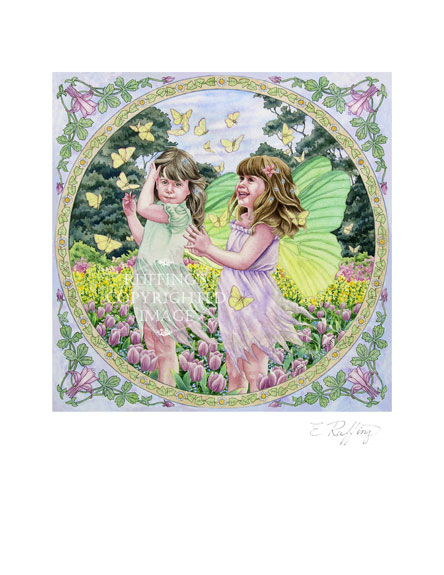 I am making a limited number of reproductions of this image as a signed giclée print, on 8 1/2 by 11 inch art paper.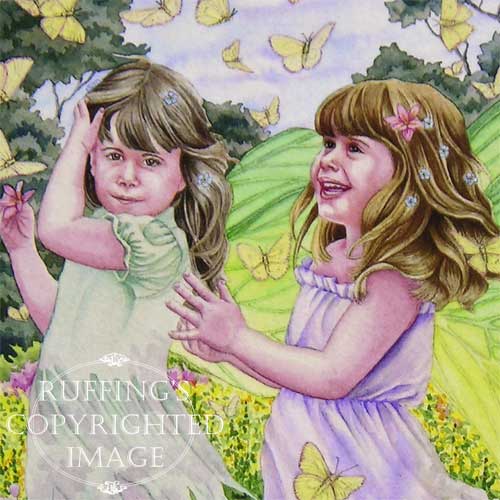 Two fairies are knee-deep in a field of pink tulips. Butterflies are flying all around them. One fairy is laughing and enjoying them, while the other seems somewhat disconcerted by them. I liked the idea of a meeting between the two types of winged creatures. They are enclosed in a border of pink columbines.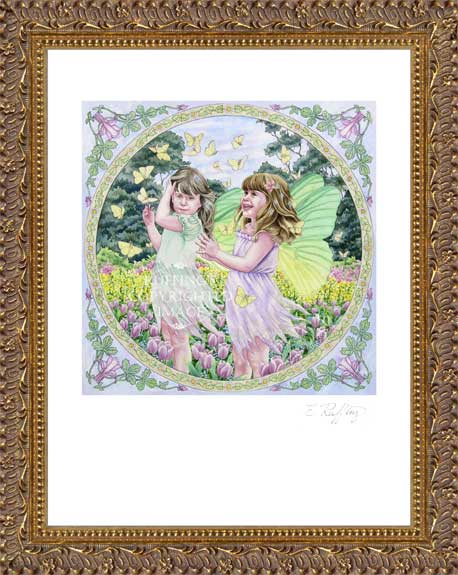 This is what the 8 1/2 by 11 print might look like framed without a mat. (A mat and frame are not included.)