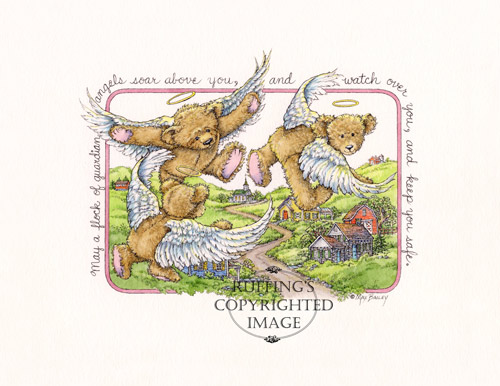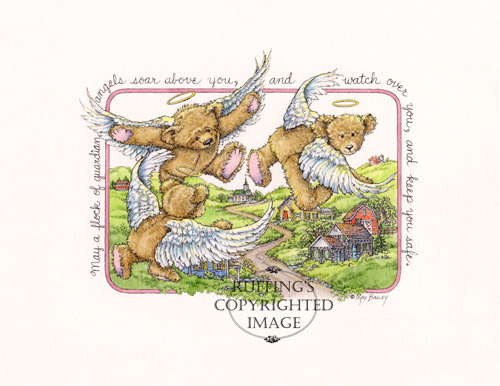 These three fuzzy teddy bear angels are flying over houses, making sure everyone inside feels safe and comforted. They will come to hover over your neighborhood too, if you would like. Be sure to watch for them.
Text around image reads: "May a flock of guardian angels soar above you, and watch over you, and keep you safe."
I am making a limited number of reproductions of this image as a signed giclée print as well on 8 1/2 x 11 inch art paper.