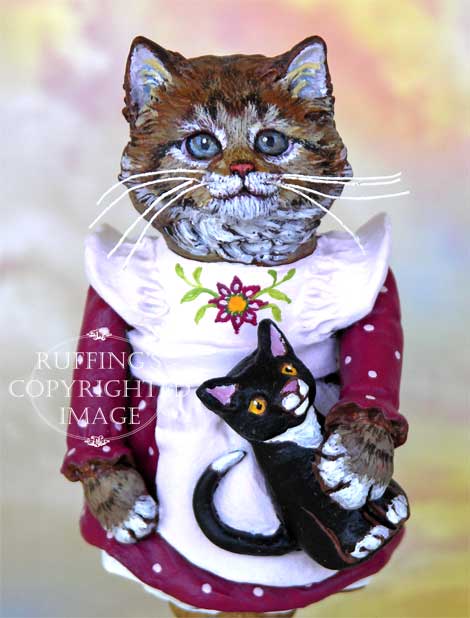 This is Claudia the Maine Coon kitten.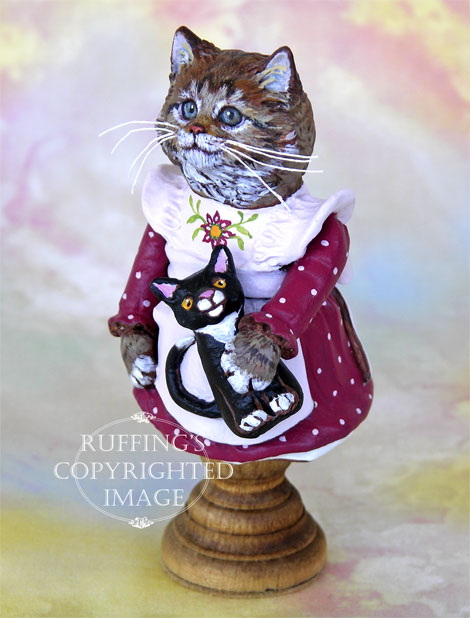 Her favorite doll is a tuxedo cat doll named Herman. He was especially made just for her by her favorite aunt.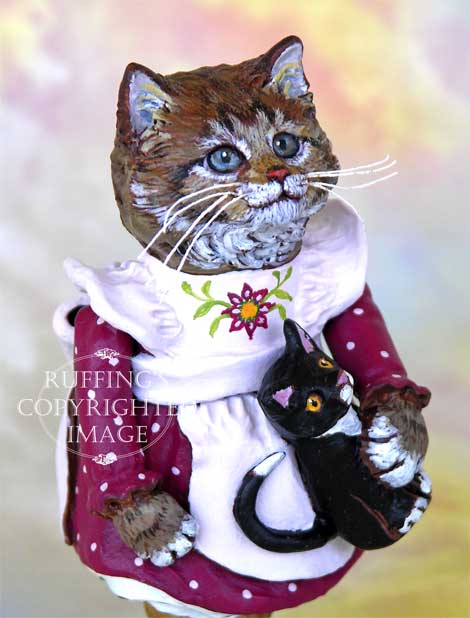 Claudia talks to Herman in a soft little chirping voice. She tells him all her secrets and shares with him all her kitty dreams.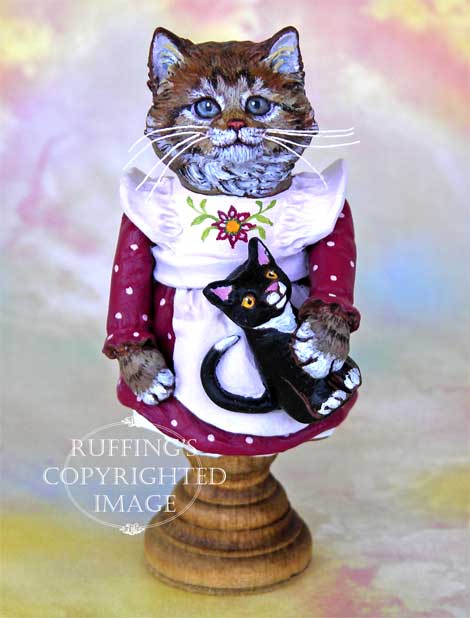 Wherever Claudia goes, Herman goes too.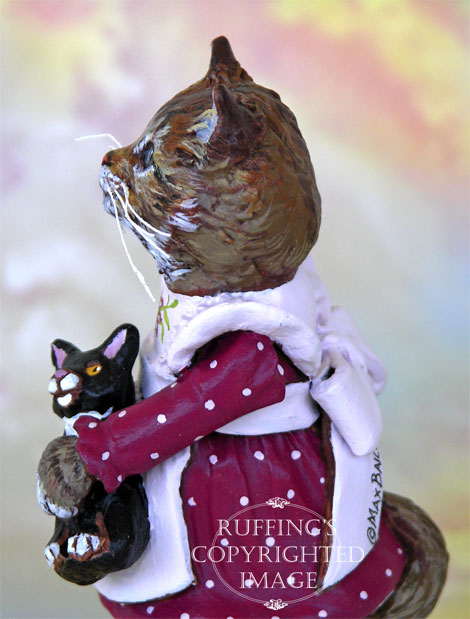 Today Claudia is wearing her dark rose dress with pale pink polka dots. Her pinafore is pale pink and has a dark pink flower and green leaves on the bib. It's tied in the back with a big bow.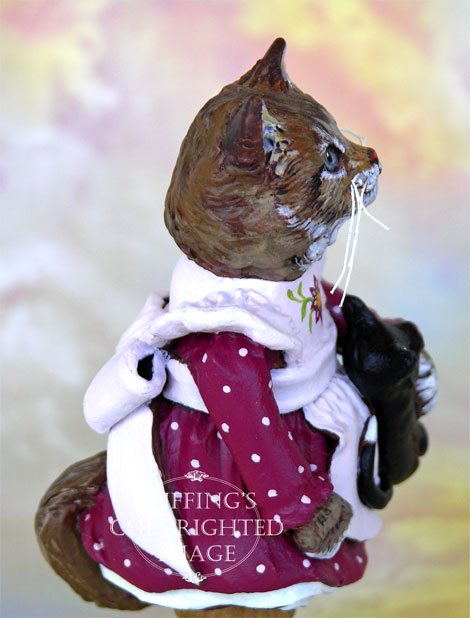 Claudia's ivory petticoats can be seen below the hemline of her pretty dress.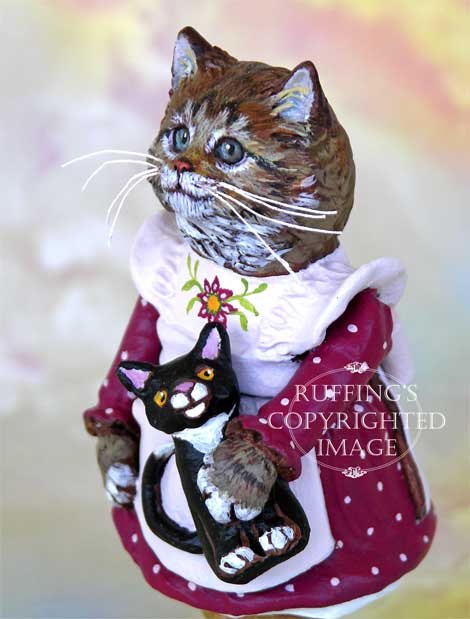 Claudia is an original one-of-a-kind work of art, and she is made for display only. No molds are ever used in my work. She and her cat doll are hand sculpted from paperclay, and entirely hand painted using acrylic paints. Her whiskers are made from stiffened cotton thread.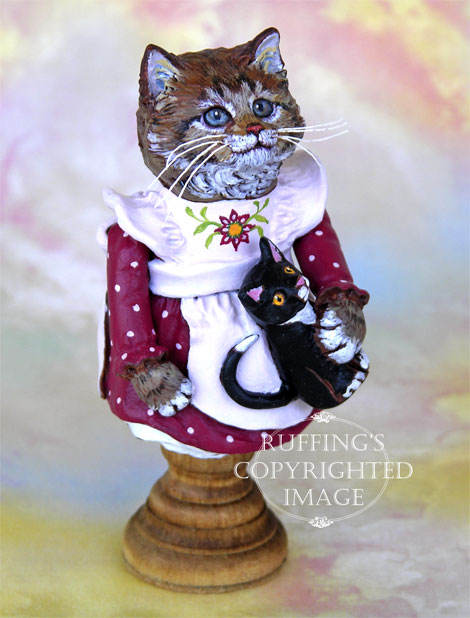 Claudia is signed and dated, and sealed with matte varnish for protection and preservation. She rests firmly on a turned wooden base that is stained and sealed in golden oak.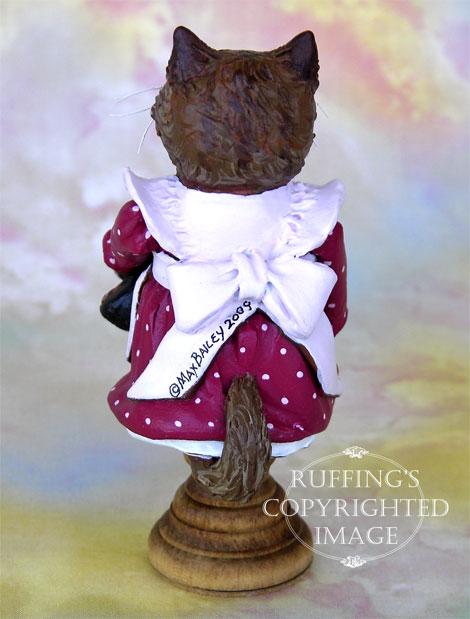 Claudia is an itty bitty kitty. She stands only 4 ½ inches tall.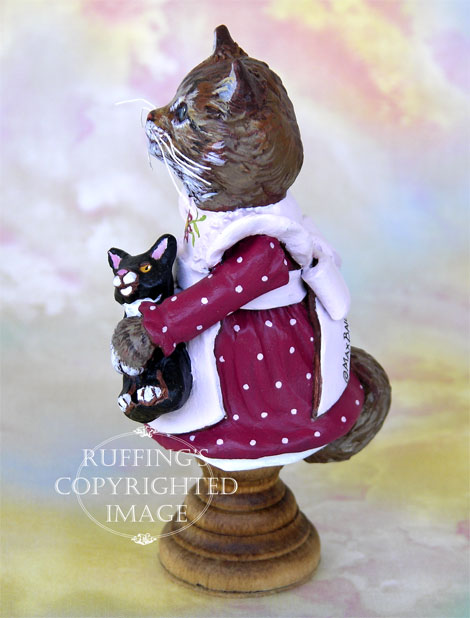 Update: Claudia has already been adopted. Thank you!