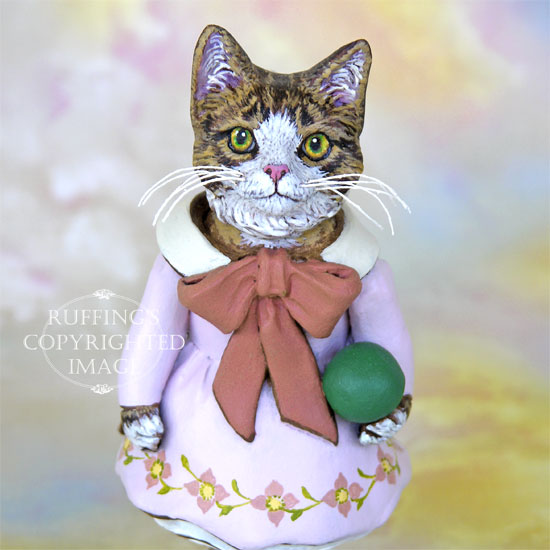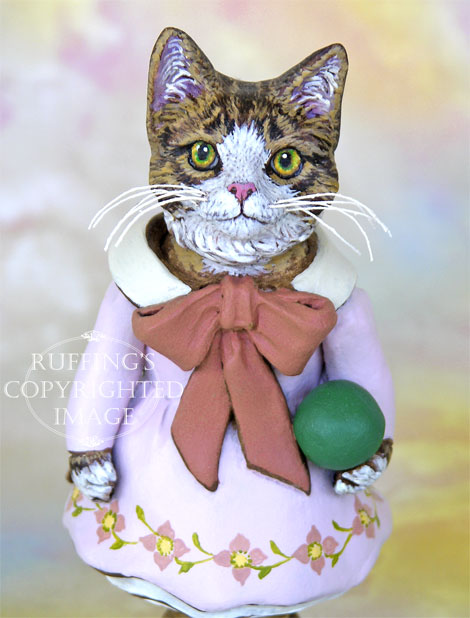 Tabitha is a tabby and white kitten with bright yellow eyes and a sweet disposition.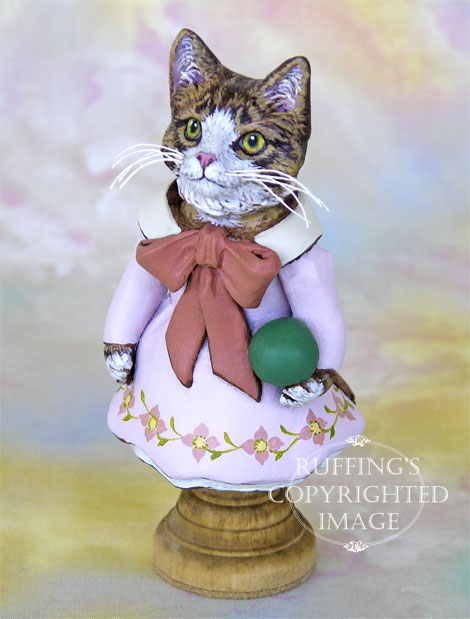 Her favorite toy is a soft green ball, made especially for her. She always knows where it is, whether it has rolled under the bed, or behind the door, or under the stove.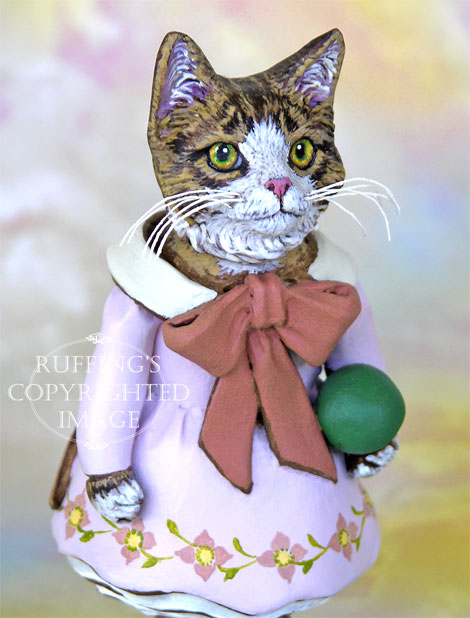 It is filled with catnip. She delights in sneaking up on it, pouncing on it, and rolling around with it for hours.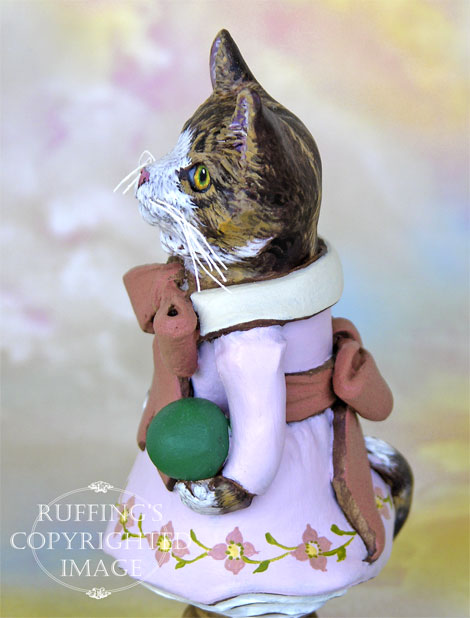 Today she is wearing her best pink dress with little mauve flowers that encircle the skirt, and a matching mauve bow at the neckline. A big mauve sash ties in another bow at the back. Tabitha's ivory petticoats show beneath the hemline of her dress. They match her big ivory collar. At the back you can see her striped kitty tail.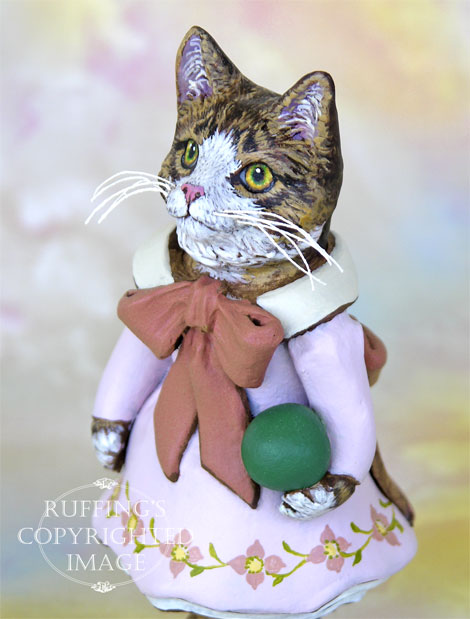 "Don't muss up your pretty dress," her mother cautions her.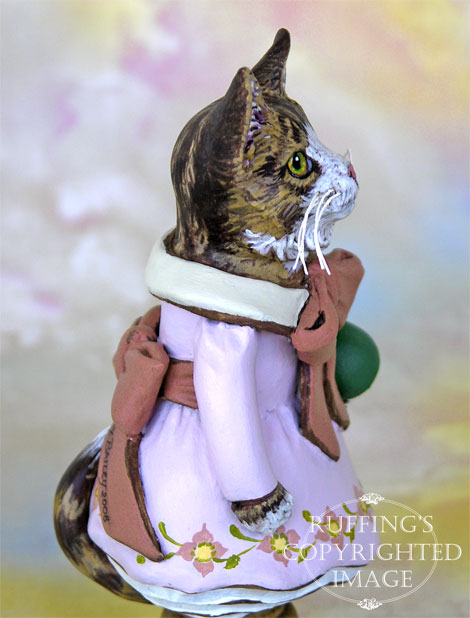 And so Tabitha stands very still, holding her catnip ball, and wondering what in the world to do with herself until she can change back into her play clothes.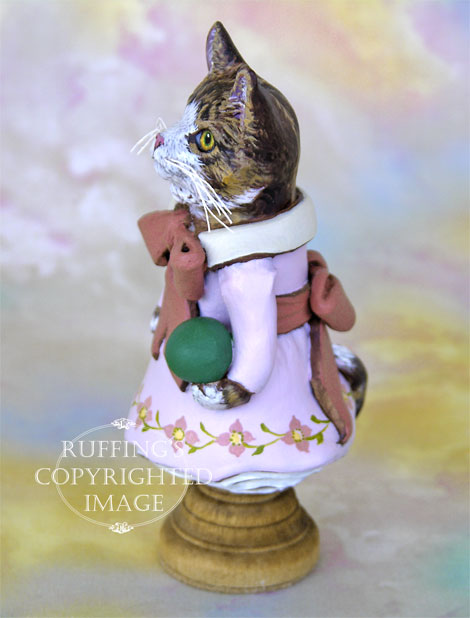 Tabitha is an original one-of-a-kind work of art, and she is meant for display only. No molds are ever used in my work. She and her ball are hand sculpted from paperclay, and entirely hand painted using acrylic paints. Her whiskers are made from stiffened cotton thread.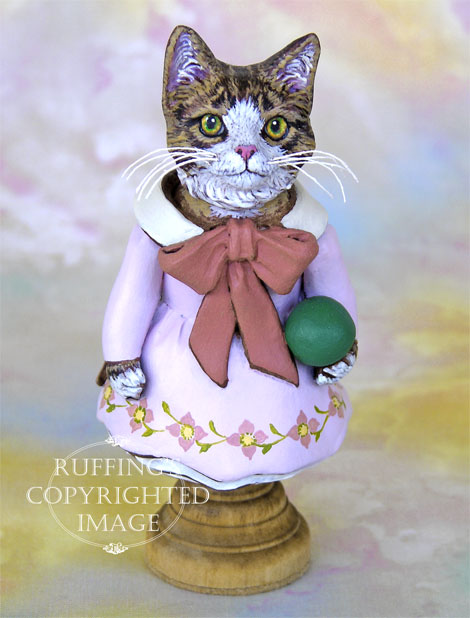 Tabitha is signed and dated, and sealed with matte varnish for protection and preservation. She rests firmly on a turned wooden base that is stained and sealed in golden oak.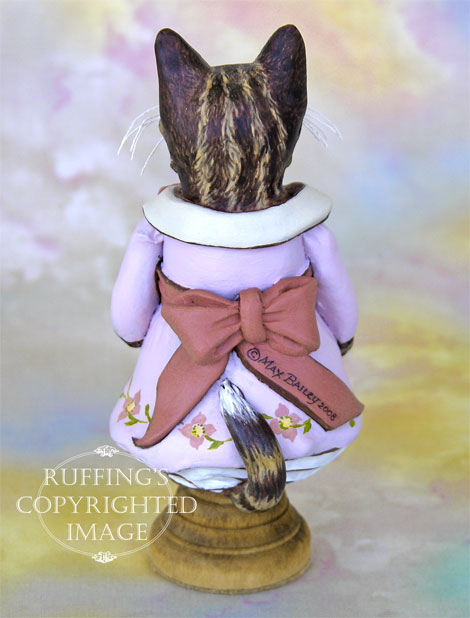 Tabitha is an itty bitty kitty. She stands only 4 and 1/2 inches tall. She comes with a hang tag, a certificate of authenticity, and a copy of her story.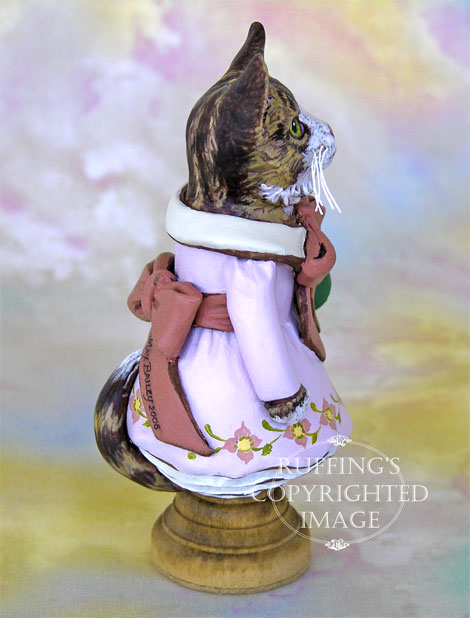 Update: Tabitha has been adopted. Thank you!