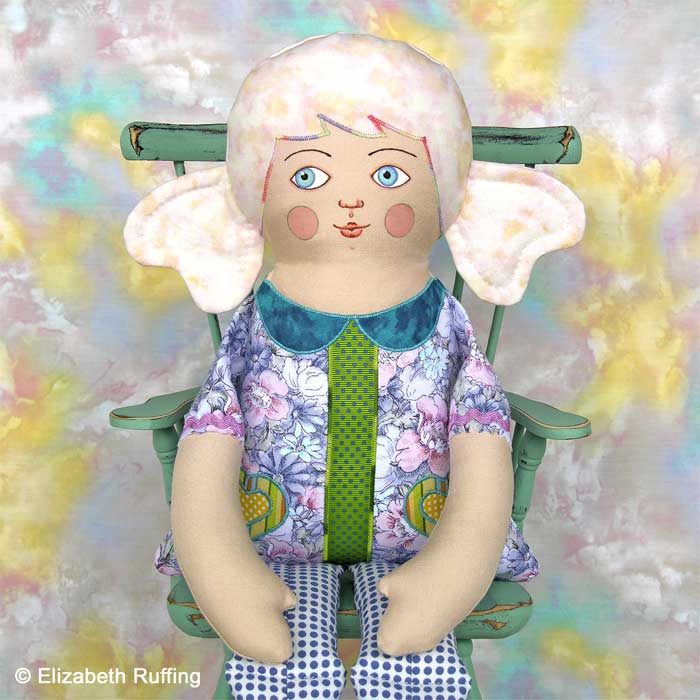 This is "Lovely Melissa". I made her from my Lucy doll pattern. Like Lucy, she is decorated with ribbon trims, Rick Rack, and machine appliquéd fabric over 100% prewashed quilting cottons that have been fused to a layer of cotton sheeting.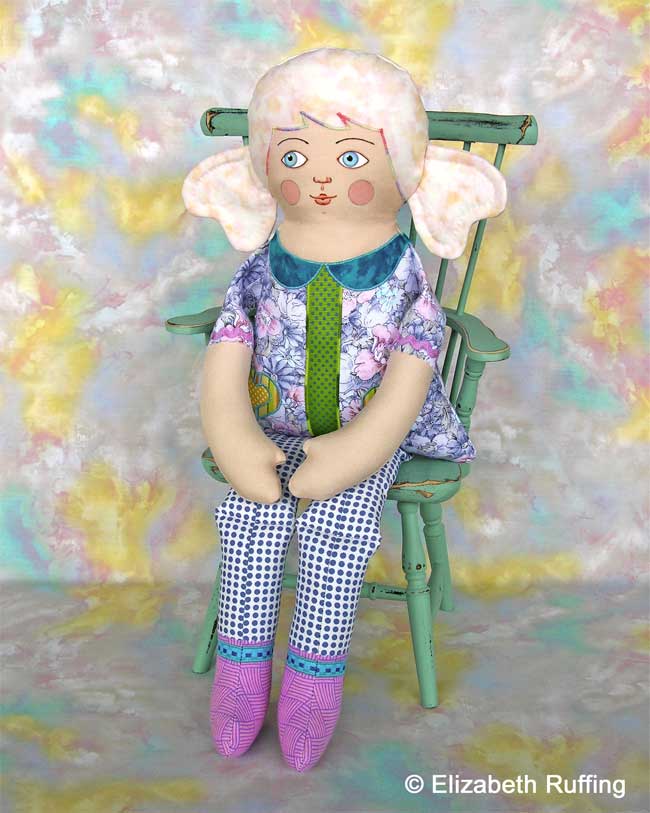 Melissa is very ladylike. She sits nicely on our green chair.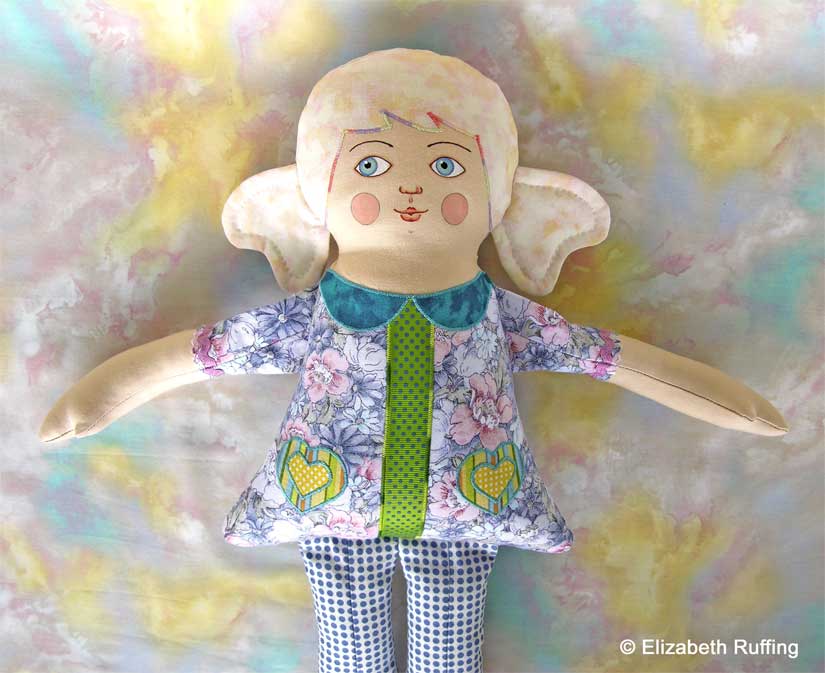 She has pretty light blue eyes that look off the side.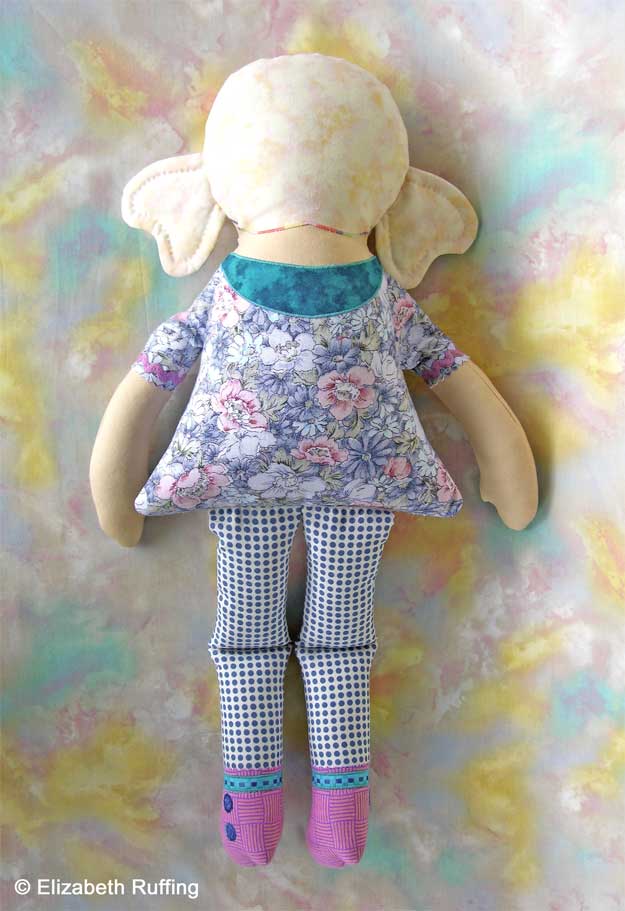 She bends at the hip, knees, and shoulders.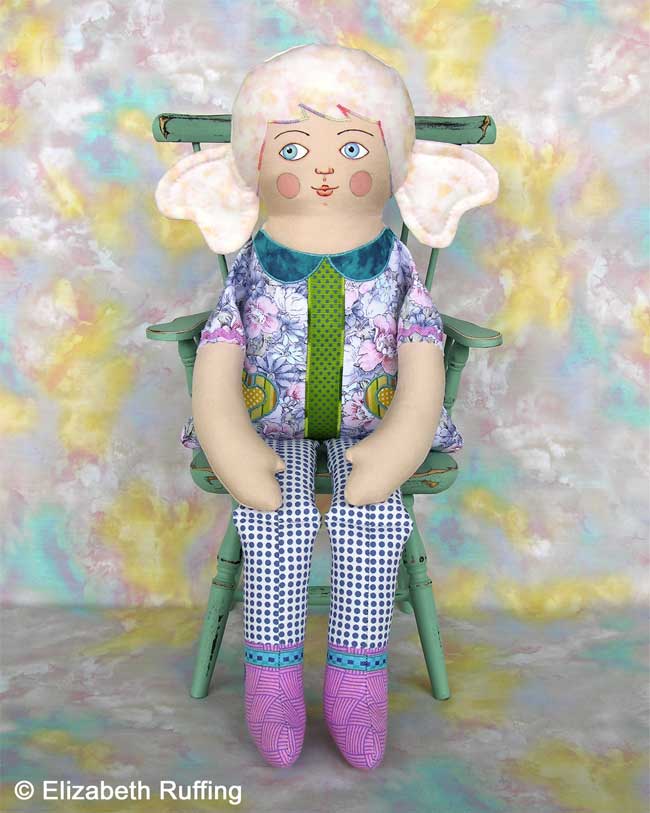 Her ponytails are hand quilted.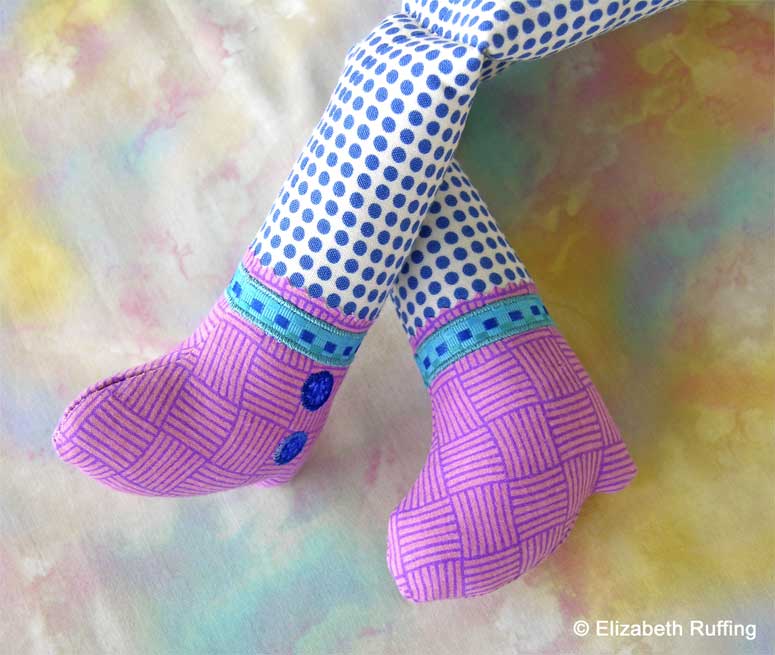 Her boots have appliquéd fabric buttons.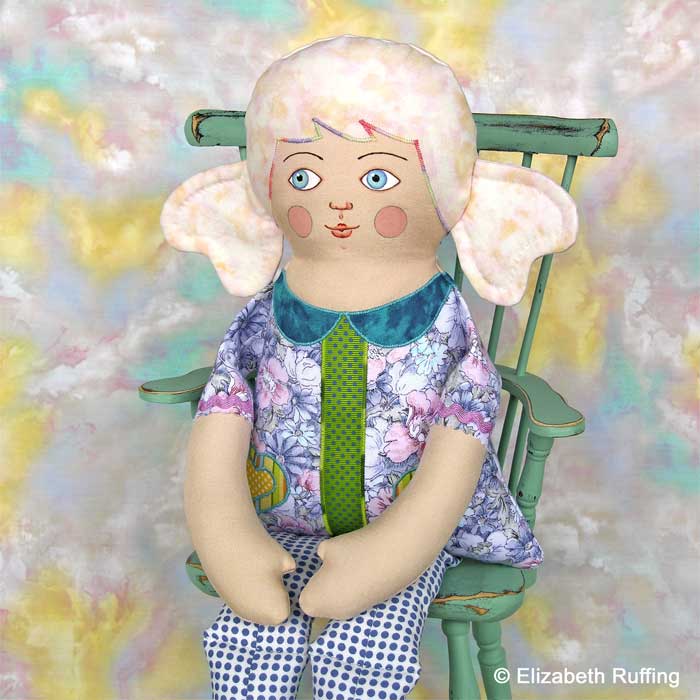 Melissa's sweet features are entirely hand painted with acrylic paints.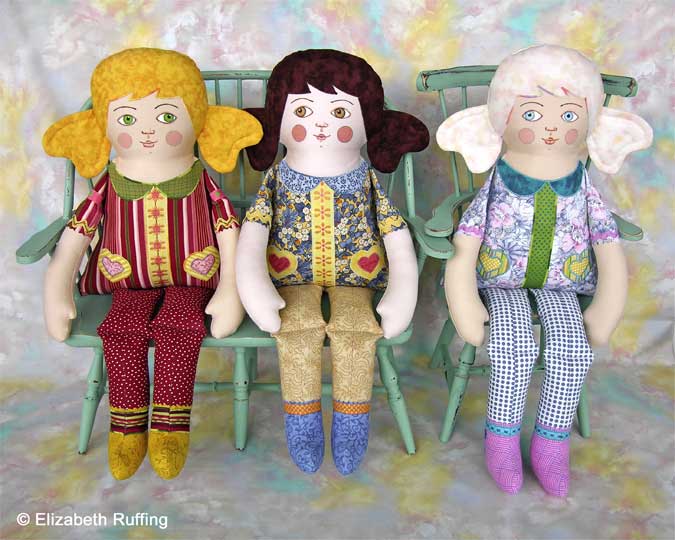 Lovely Linda and Lovely Lucy have been talking about her all day, saying only the very nicest of things, of course. These dolls, made from my Lovely Lucy design, can be found in my Etsy toy shop.