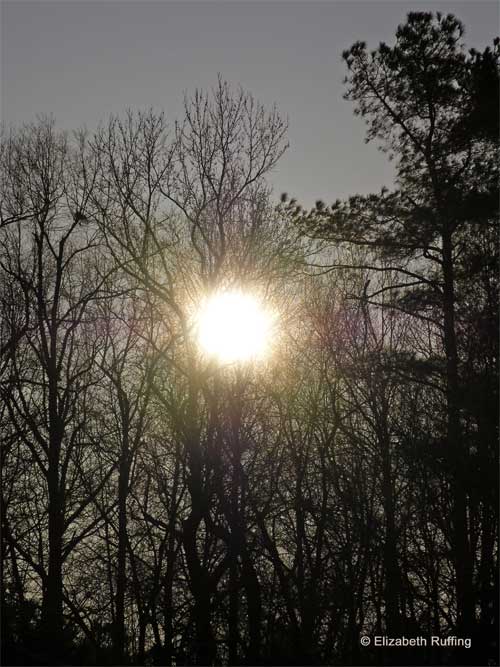 When the sun came up this morning, the snow really did look pretty. I wasn't sure what to expect, since it had been sleeting. We even had some frost on the front door.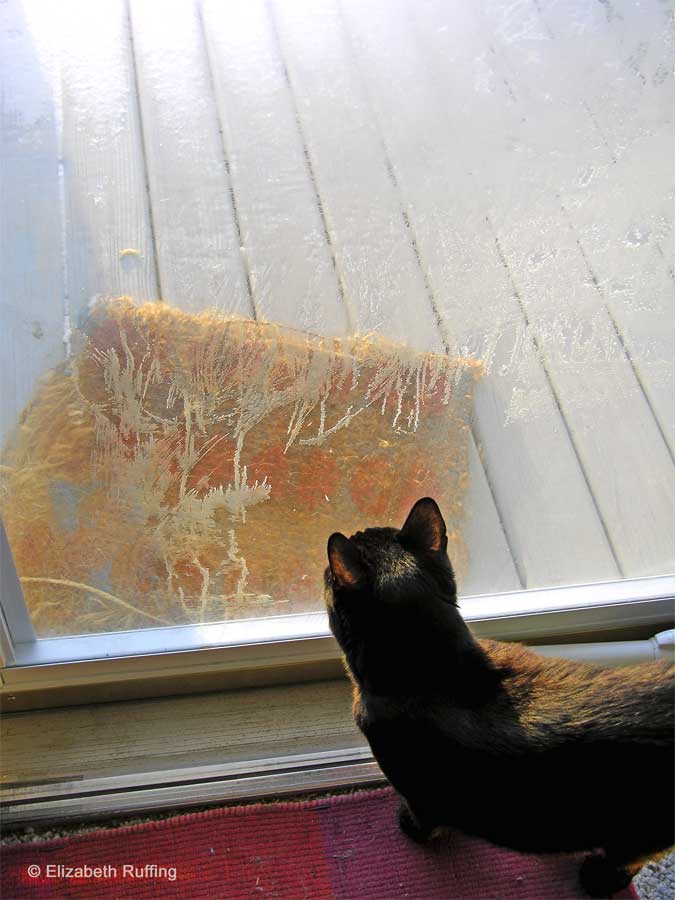 Snow is looking unfamiliar to our kitties, I think.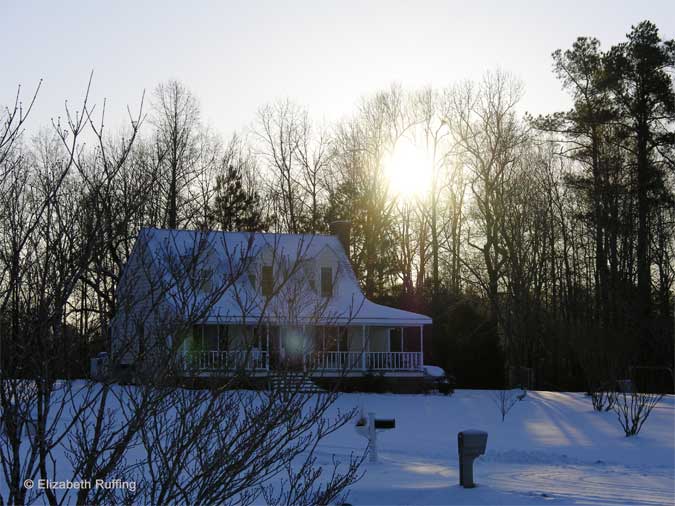 One brave kitty soul took a quick run down the steps and back.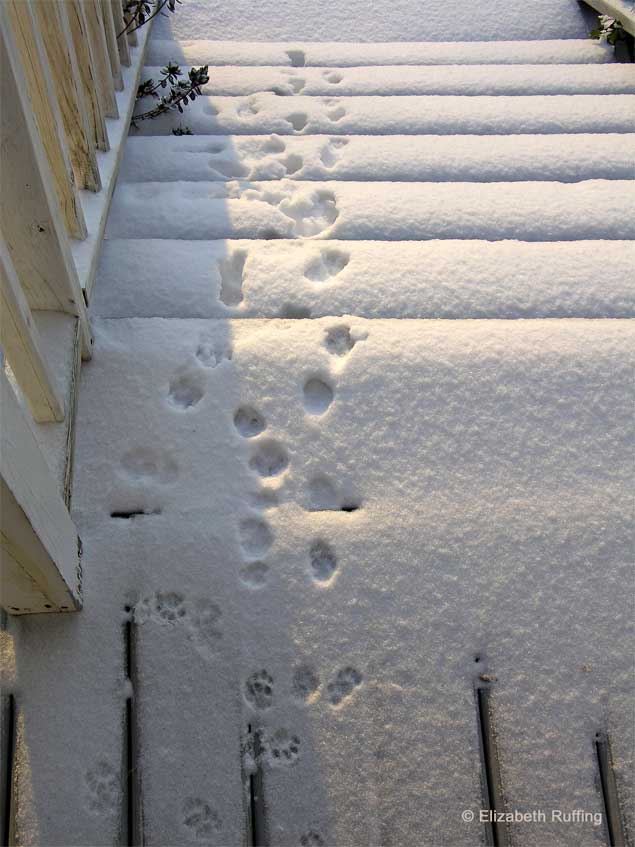 No one has plowed here, not even the highway. So, it may be midweek, when the temperature might rise above freezing, before I get to the Post Office to mail any orders. I'm sure the hill to the main road is slick right now.
That should keep me focused on my projects for a couple of days at least. One of those projects is a surprise. My next blog post will be my 300th post. Well, actually this is my 300th post, if we count the one that said "Just testing" that I deleted 🙂 It will also be my 3rd year blog anniversary! That sounds lucky to me. So, I'm going to try something I've been thinking about for a while, a little blog giveaway. It's going to be Valentine's Day themed, and I think I'll run it until a week before Valentine's Day, February 7th, to allow for shipping time. I'm curious to know who you are, and so to enter, I'll be asking you to leave a comment saying hello and whatever you might like to say by way of introduction. I'll ask you to leave your first name so I can put your name in a hat, and if you want to, a link where I can find you (your web site, Facebook page, whatever you'd like). Otherwise, you can check back on the 8th. I'll have more information about the prize in my next post.