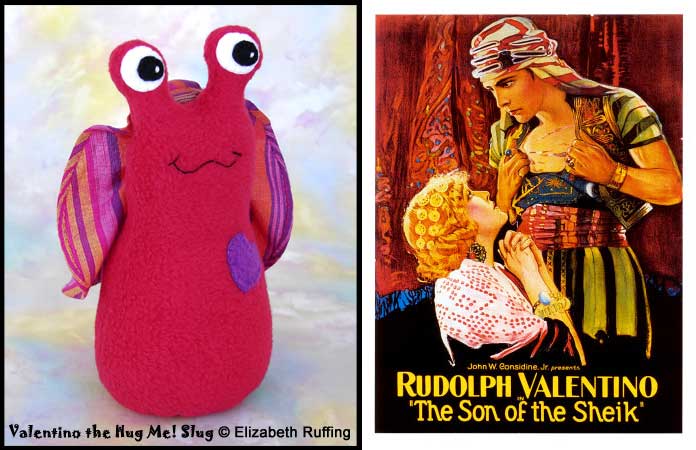 In honor of my 300th post and my 3 year blogging anniversary, not to mention Valentine's Day…I am having a giveaway! The handsome, debonair, and very red prize will be Mr Valentino, the Hug Me! Slug! Thanks, Miko, for the idea!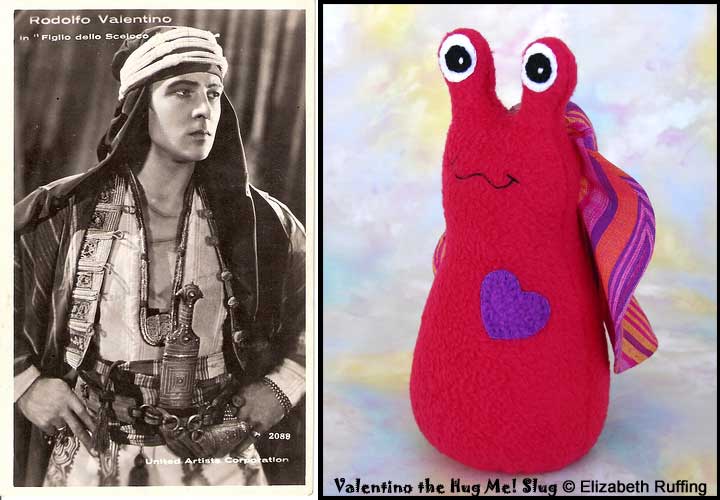 Update: Thank you all so much for the great comments and compliments! And thanks very much for entering, and for reading my blog too! Sam A. has won the draw for "Valentino". Congratulations, Sam! I have some more Valentine's Day "Hug Me! Slugs" over in my Etsy shop as well. Please click here for the "official" announcement.
"Valentino the Hug Me! Slug" is an original, one-of-a-kind art toy, designed and made by me. He's about 7 1/4 inches tall, and he's made of soft, fuzzy fleece. His "Son of the Sheik"-inspired headdress is made of 100% cotton striped fabric.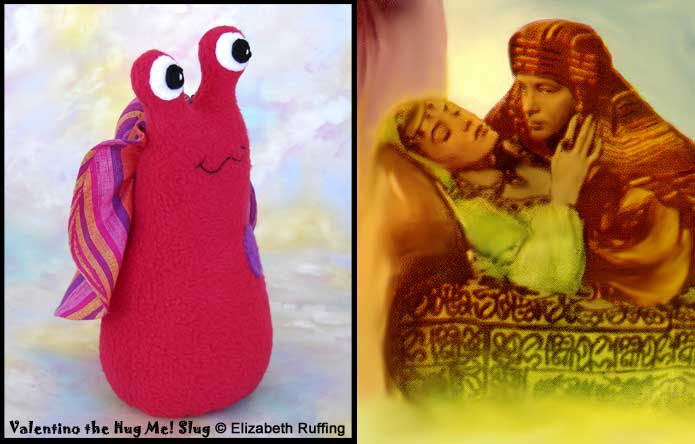 His arresting eyes are hand sewn on using a blanket stitch. He has a purple heart because he is also very brave, in keeping with his romantic-hero personality.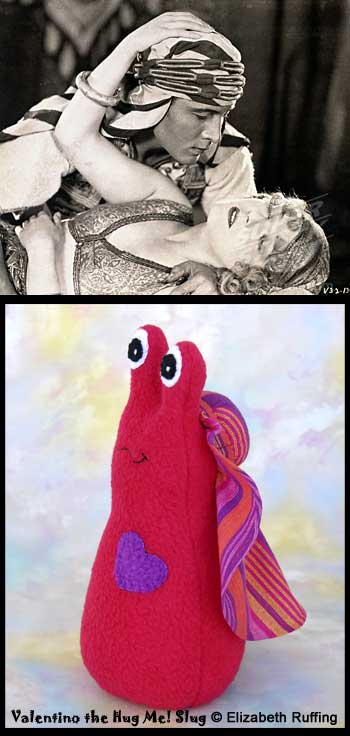 He is, of course, also mysterious, irresistible, and cuddly.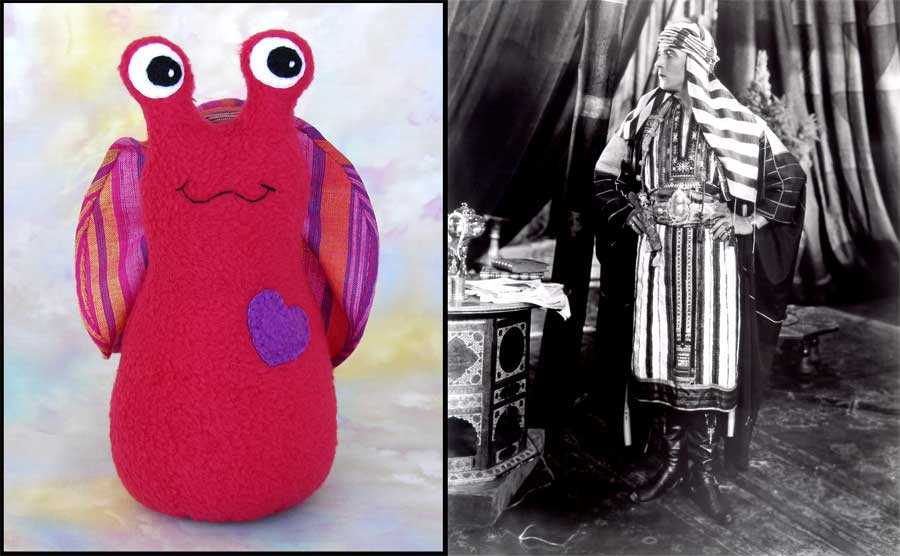 I'm curious to know who you are, and so to enter to win "Valentino the Hug Me! Slug", please leave a comment here, between February 1 and 7, 2010, saying hello and whatever you might like to say by way of introduction. Please include your name so I can put your name in a hat, and a link, if you have one, where I can find you (your web site, your Etsy/eBay page, blog, Facebook page, whatever you'd like). Otherwise, you can separately send me an email address where I can reach you if you win. I'll be accepting entries up until a week before Valentine's Day, February 7th, to allow for shipping time. Please check back here on February 8th, when I'll announce the winner.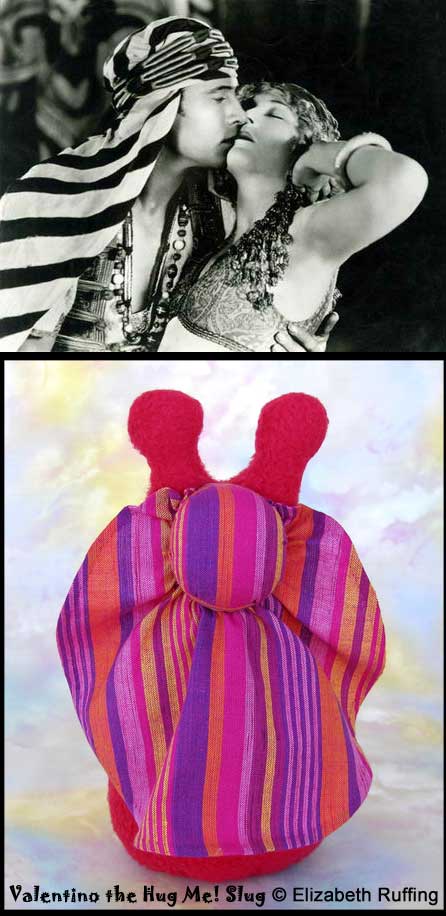 If your comment doesn't show up right away, don't worry…I have comment moderation in effect. As long as you leave a comment (click "comments" or "post a comment" at the end of this post to get there, type your message in the "leave your comment" box, and click "publish your comment", for anyone who might not have used that before), and it is in my mailbox when I get up in the morning on February 8th, I'll include your name in the draw. One winner will be chosen from a random draw. Thanks for visiting my blog, and happy posting!