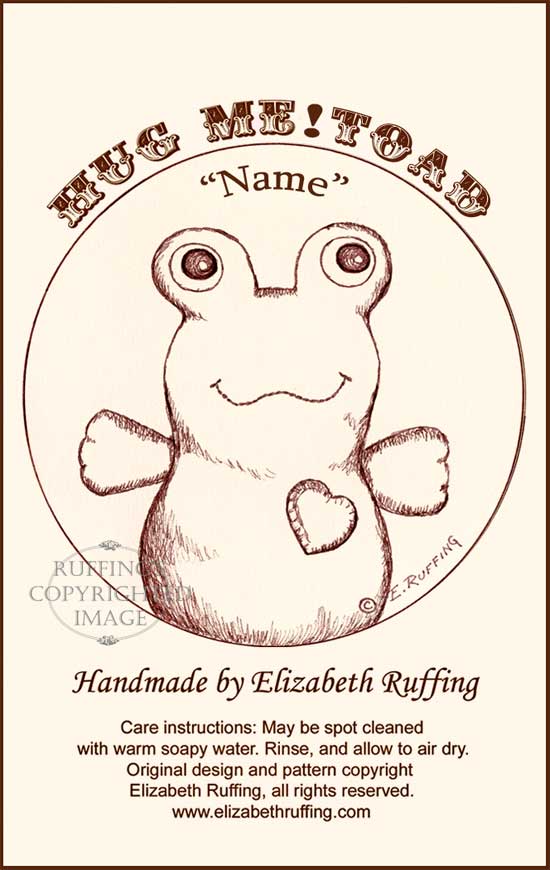 I finally got my drawing done for my "Hug Me! Toad" hang tag. I don't know what took me so long. I must have been making slugs like crazy. I'd like to grab some time to make some more toads and sock hippos especially, some sock zebras too.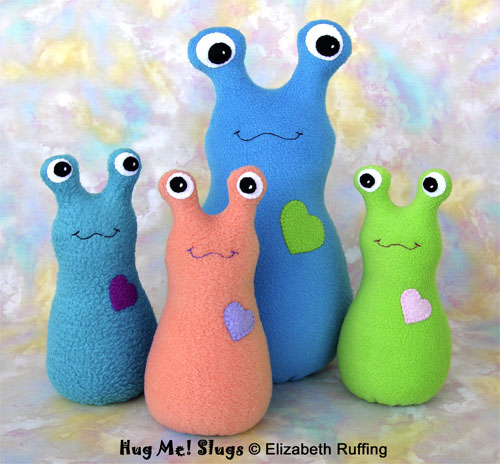 I'm still playing with slug sizes. These are the newer "small" slugs, about 8 inches tall, next to the "large" I've been making all along. As I was saying before, I'm aiming for two sizes, instead of having a "medium". I'll try making the large a little smaller soon.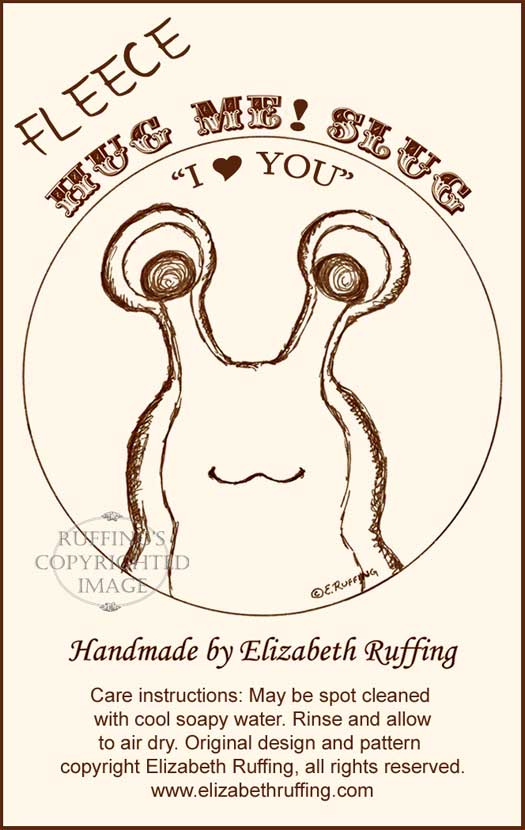 I made a batch of Valentine's Day "Hug Me! Slugs" too and put them up in my Etsy shop. They are in my original small size, about 7 1/4 inches tall, and they're made of cuddly fleece.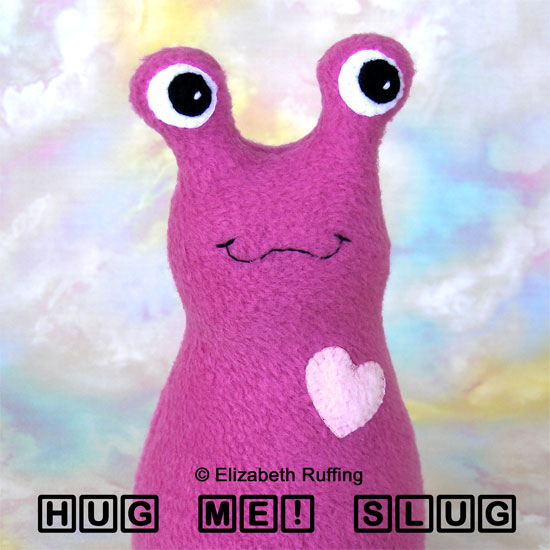 I think this magenta pink one is my favorite. I love his (her?) whimsical expression.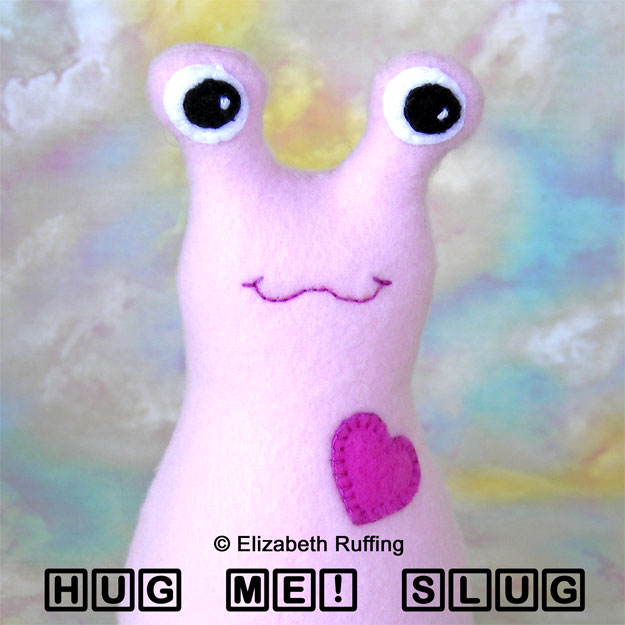 But then, it's hard to pick a favorite. I enjoy discovering how they each seem to have a personality once I'm done sewing and photographing them.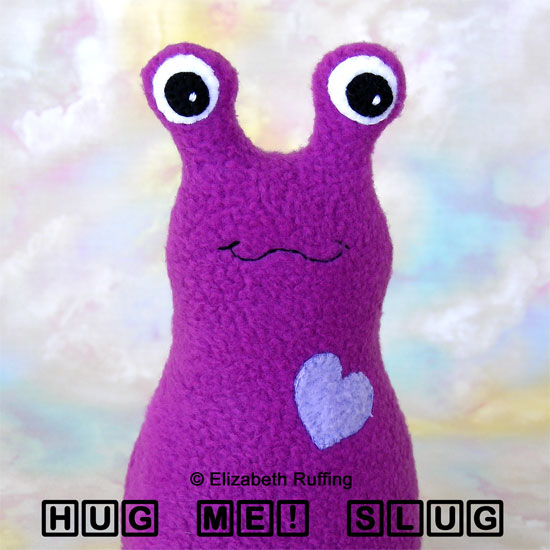 They're an amusing bunch.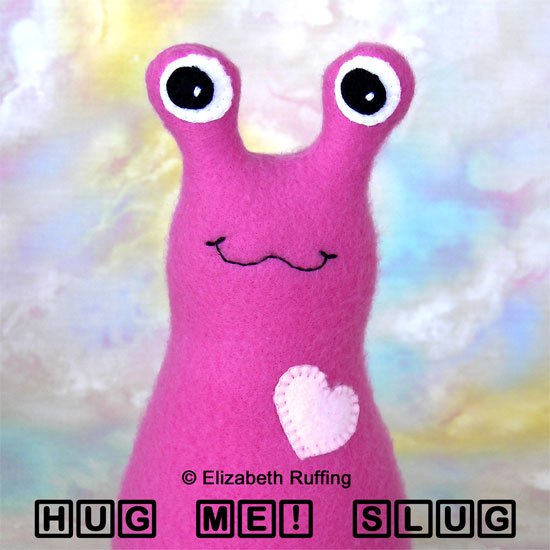 There is still time to enter for a chance to win "Valentino the Hug Me! Slug". I'll be announcing the winner tomorrow on my blog.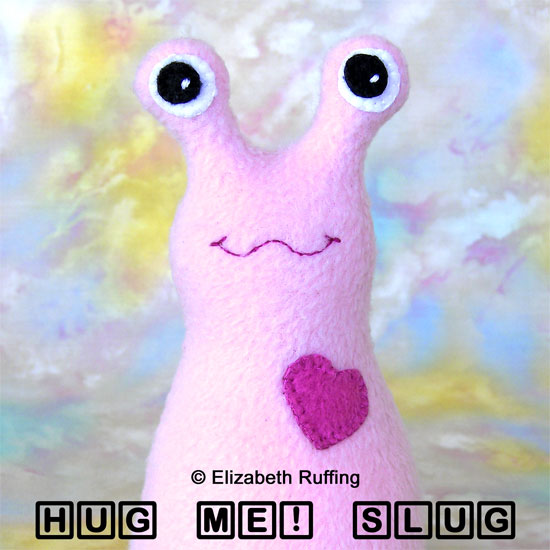 Speaking of my blog, Blogger.com is making some changes in mid-March. They are discontinuing the ability to upload your blog to your FTP folder. That doesn't effect most people who use Blogger, from what they say, but it does effect us unfortunately. They are promising a "migration tool" but it won't be ready for another couple of weeks. So, I can't say for certain yet where our new blog addresses will be, but they will change soon. I plan to post announcements on the blogs. If anything should go wrong with that, and hopefully it won't, please check the home pages of our websites, ovi.7f0.myftpupload.com and elizabethruffing.com, or our Ruffing's Facebook page for the announcement. If you're on Facebook, please "become our fan" on the Ruffing's page.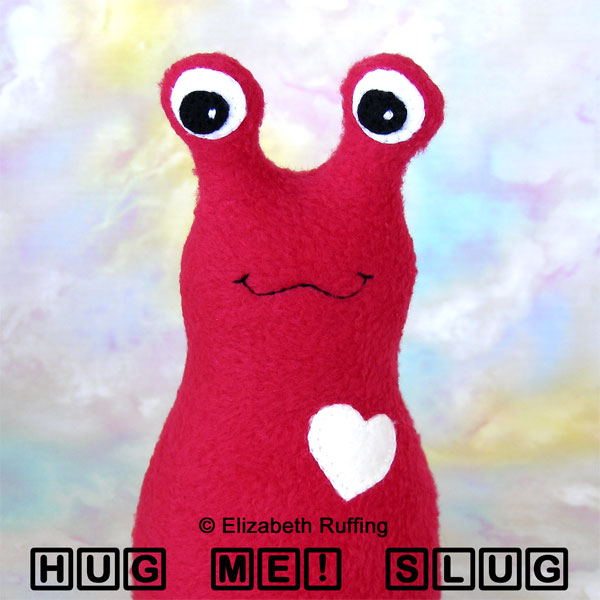 Most likely, the new blog addresses will be blog.ovi.7f0.myftpupload.com and blog.elizabethruffing.com. I haven't published anything to those addresses, as of today, though. I'll post more information about that when I have some.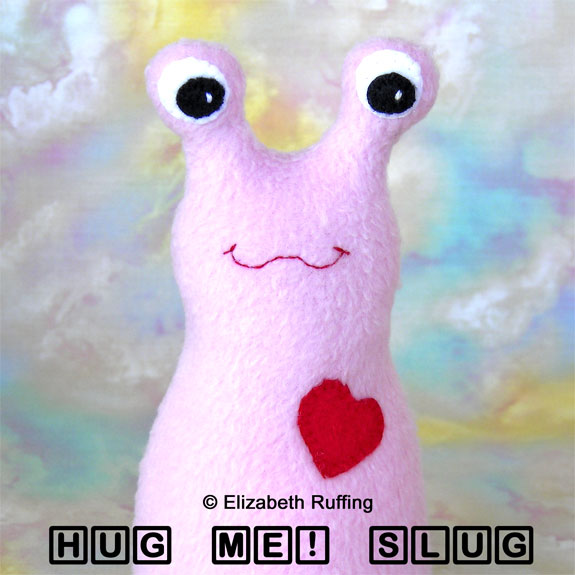 Mostly, I've just been sewing and sewing and sewing, while watching so many movies that I can't even remember what movies I've watched.
Good night. I will talk to you tomorrow when I post "Valentino's" adoptive parent's name on my blog 🙂