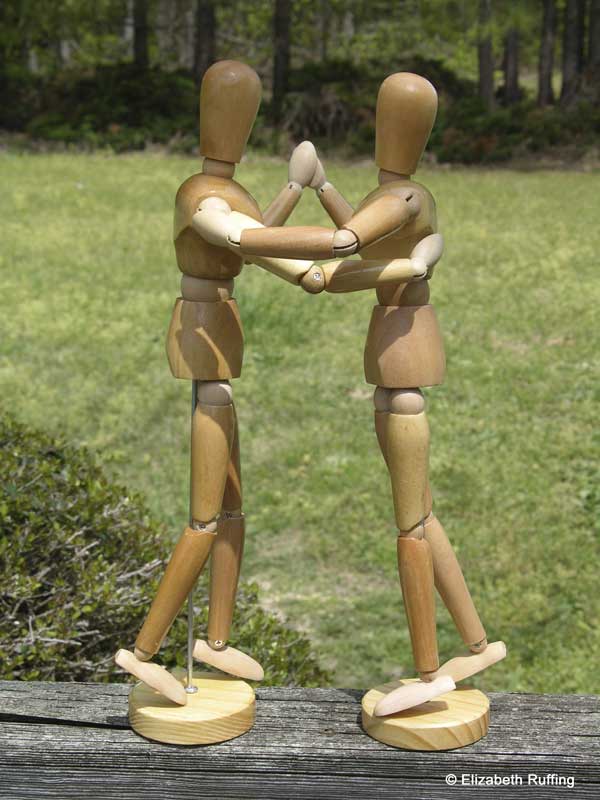 I've moved 310 blog posts to the home page of this site and I'm in the process of writing nearly 100 redirects for elizabethruffing.com alone. I haven't touched the Ruffing's site yet. I'll be adding a banner eventually, and I'm working on the sidebar. Wow. What a lot of work!
I took a break and came across a great clearance sale at Michaels. I had to have these artist mannequins. I never had one before. What do I need two for? I have no idea whatsoever. But they do make good dancing companions for each other.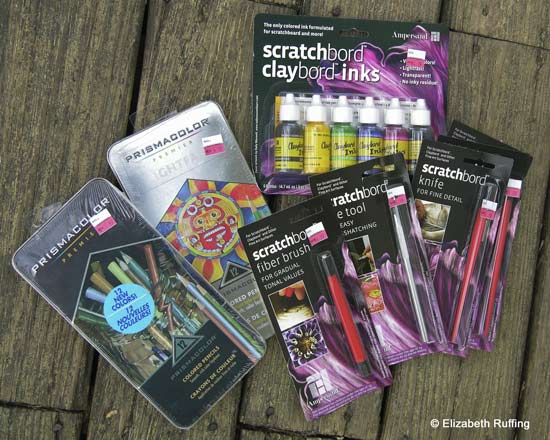 I grabbed a bunch of Claybord tools too. I really enjoy painting on Claybord. I have every intention of painting something as soon as I can break away from the new computer. I keep having to stop and learn things, but even having the bigger monitor makes things easier. I can open two windows at once and see what I'm doing, and the photos look wonderful. I can't wait to get those new Pixie Kitten photos edited and up online. We took some with chrysanthemums, and they look so pretty.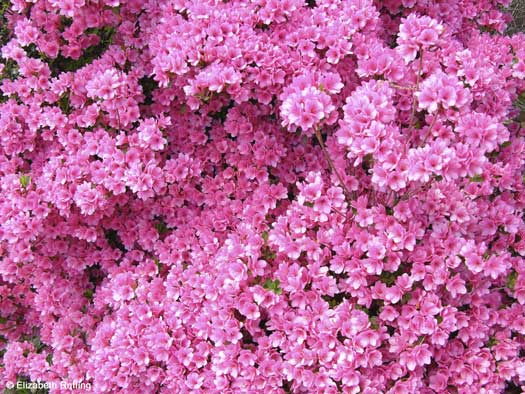 The Great Wall of Pink is blooming. I can remember seeing azaleas like these back in NY in the local nursery at Easter time and wondering if they'd ever survive outside. They sure do here. They're amazing.
Well, this is my first post using WordPress. So much to figure out.
Hope everyone is enjoying the spring!