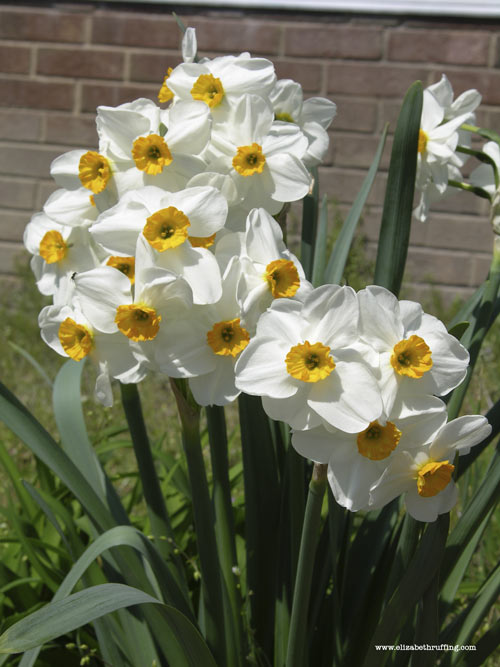 Happy Easter! I woke up very early this morning, and couldn't get back to sleep. Rather than flop hopelessly from one side and then to the other for another hour, I decided, since I'd never gone to the Sunrise Easter Service at the North Carolina State Capitol before, that it would be a good time to go.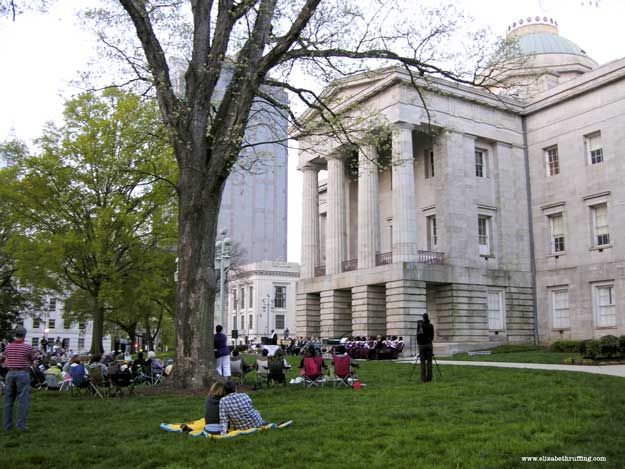 I made it there just before the sun came up over the horizon. The weirdest thing happened just as I was approaching the Capitol. When I'm driving in low light, I always fret that animals will cross my path. So, I jumped when I saw a low-flying dove come flying out right in front of my car. I just missed it, but it was grazed, at least, by the car next to me. I went back, and couldn't find it. It must have just been stunned, and then recovered. I hope it was okay, but I thought, that is the strangest thing to happen on an Easter morning, and to a dove of all birds.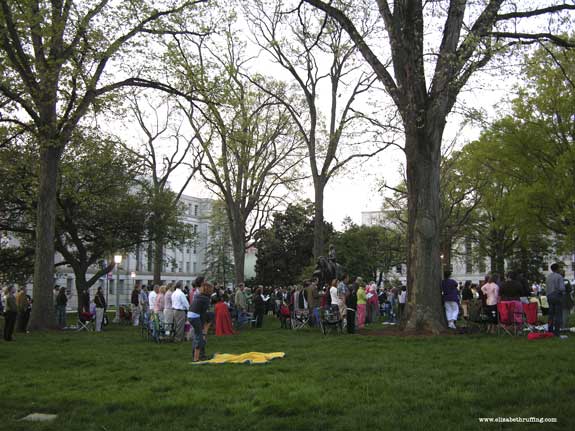 I parked in the church lot, which was mostly empty, and walked to the Capitol. I just listened for a while, and then I took out my camera. Cameras are funny. People change when they see them. One man waved at me, and another just kept smiling and smiling. I guess he wanted to make sure he was smiling in case I took a photo? A young couple stopped me and asked me if I could take their picture with their camera too. I tried to get a couple of good shots for them.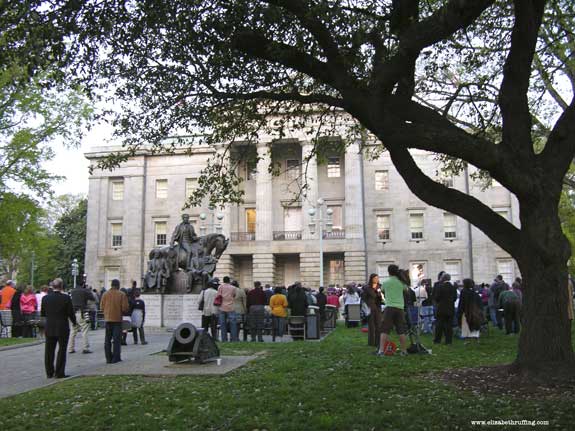 The news teams were there, and some press photographers. One man was sitting in the grass, with his dog. Church where you can sit on the grass with your dog sounds appealing to me. I don't have a dog, but I bet I could easily find one or two who would enjoy such a thing.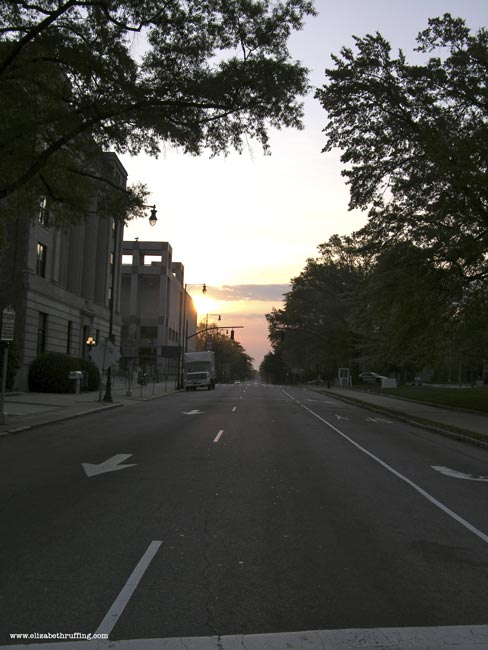 After the service, I walked around for a while. One of the cool things about going out when other people are "in", is that you can stand right in the middle of the street. You can't do that in Raleigh most of the time. And, of course, the other cool thing is watching the sun come up.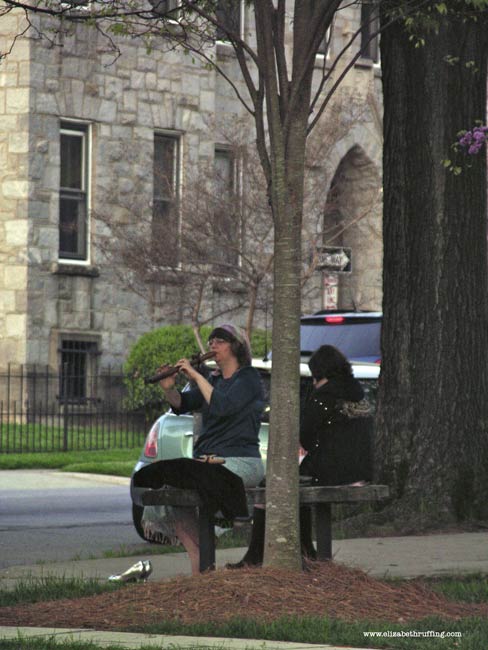 When I got back to the church parking lot, there were some homeless people just getting up. One was still asleep on the steps, and another asked me if I had enough money for a bagel. I hope he got himself one. And then, there was this lady, sitting barefoot, on a bench out front, with two kids, a teenaged girl next to her, and a young boy who was exploring. She'd taken off her silver or golden shoes, and was playing a flute of some kind. She was facing the sun, as it was coming up, and seemed to be playing directly to the sun, like she was paying a tribute. She was very absorbed in her song, and didn't seem to mind, or maybe even notice, me taking photos of her. Then, I got in my car and headed back home, glad to have a nice, comfortable one to go to. When I returned, everyone was just getting up. Had I not left a note, no one might have known I'd even been gone. I went back to work, at our beautiful new computer, and felt stupid for all the things I was chewing on earlier, while I was tossing and turning. We're doing just fine.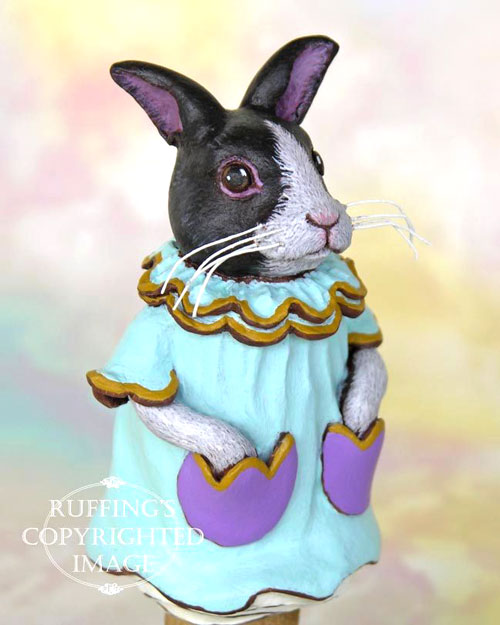 I did some photo editing. We've got a new little bunny that I just put up on her own web page. Her name is Tulip. You can read
Tulip the Dutch Bunny's cute story here
. I think I'm going to take the plunge and switch to WordPress very soon. So, our blogs may be on our home pages, at
ovi.7f0.myftpupload.com
and
elizabethruffing.com
the next time you visit. If that doesn't work, there will be a note there instead! Check our
Ruffing's Facebook page
too. I've been updating that with any new items. Enjoy your Easter and your weekend! I'm hungry from getting up so early! Got to go get some lunch…