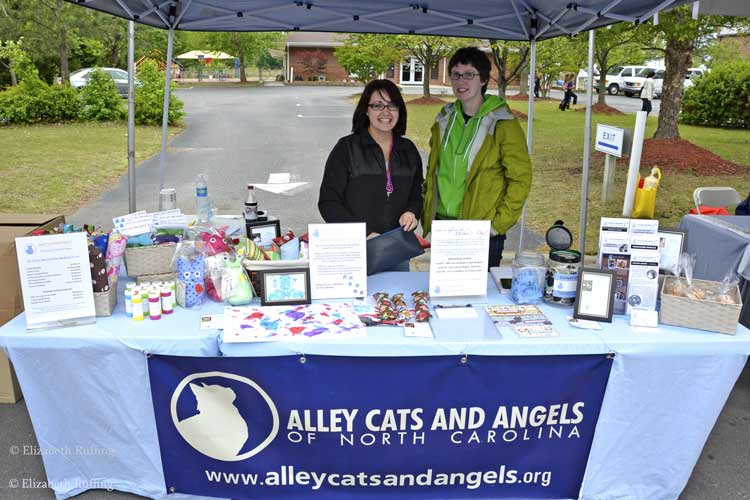 My toys were at the Cleveland Strawberry Festival in Clayton, NC this past Saturday. Here are some pictures of the Alley Cats and Angels booth. Thanks, Ashley and Laura, for spending their whole day there, and for organizing the event, and to everyone involved.
It was very crowded and busy when we came by. I got lost, and it took me a couple of hours to get there, being unfamiliar with the area, and getting the wrong street from my Internet map. NC is fond of naming two streets in the same area, the same thing, even when they are not connected. There are two Technology Drives in Clayton. I was way off! My parents came along, and my dad patiently asked about five people for directions before we happened across a lady who had just been there. Then we walked the whole length of the festival before finding the booth on our fourth pass through. I got lucky and found a security guard who had been by the booth earlier and remembered seeing it. I was glad when I finally found it and was able to get some pictures. It would have been terrible to go home without finding it!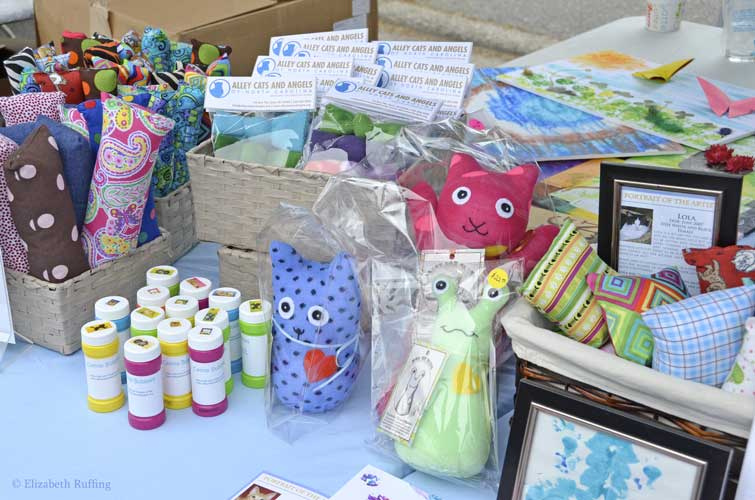 The rescue is going to take my toys along to this coming Saturday's events too. They'll have booths at three festivals, Peak Fest in Apex, Meet in the Street in Wake Forest, and Out Raleigh in Raleigh. Please come if you are in the area. They'll all be on May 5, 2012.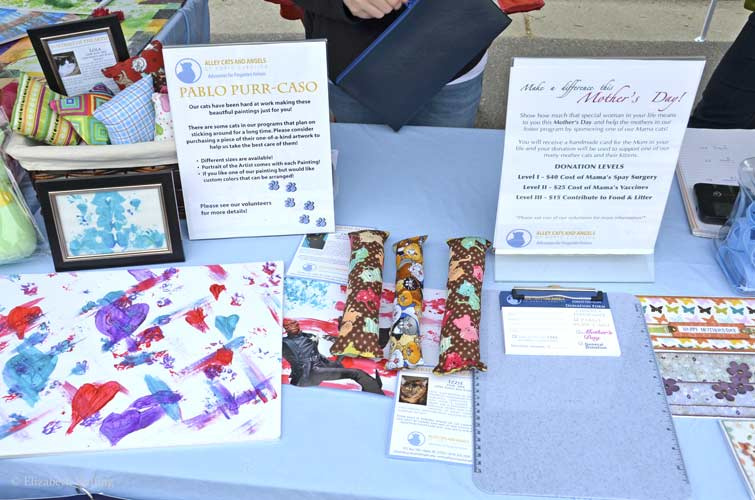 In truth, I am nervous having the toys away from the house! I'm used to doing everything from home, and I fret that something will happen to them. This takes some adjusting.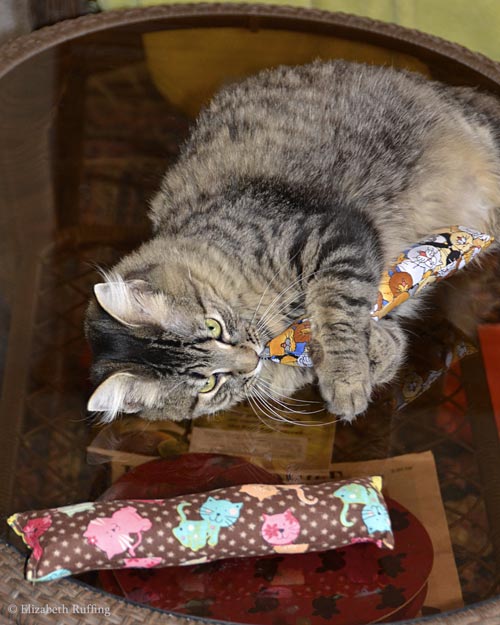 Aside from finding the booth, I was glad to get some more catnip cigars. The kitties love them, as you can see. Proceeds go to help the rescue.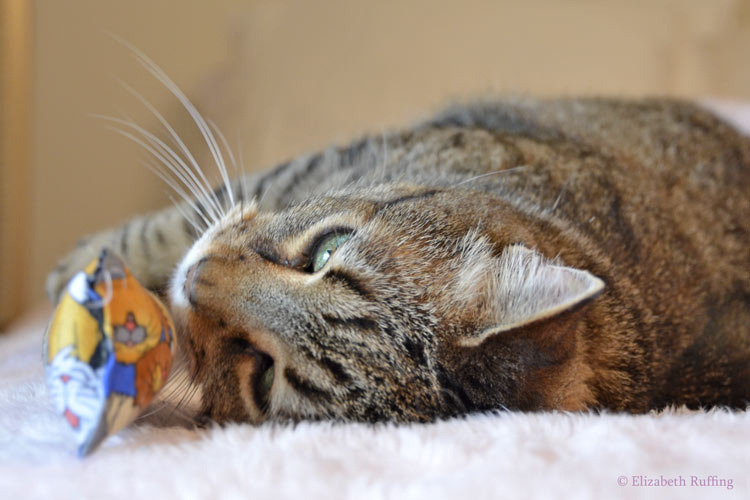 Here's Phoebe enjoying her nap in the sunshine after an active morning of playing.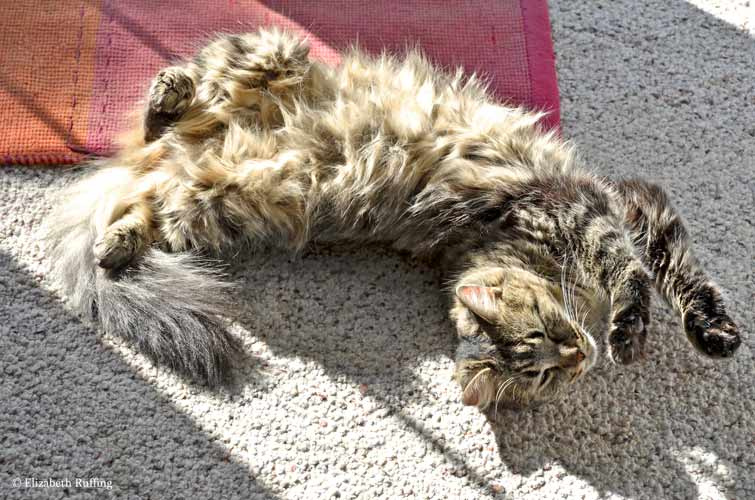 Today I finished some more 7-inch Hug Me Slugs. I will be posting my new handmade stuffed animal toys inour Ruffing's shop.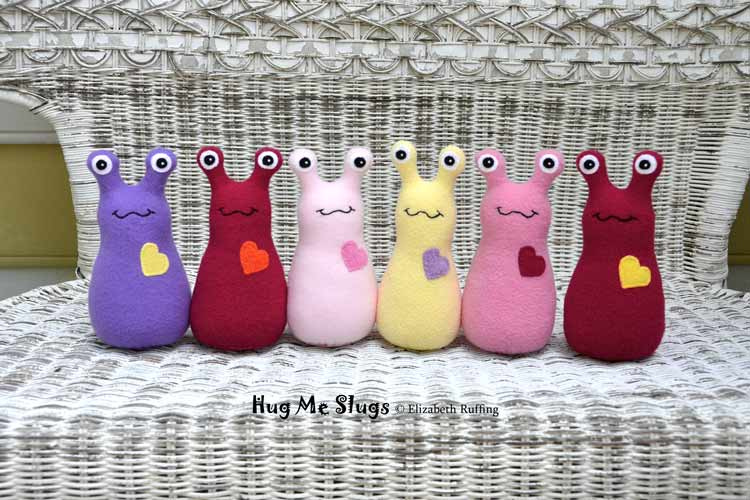 I am still sewing through a pile of toys I have stuffed, but not yet detailed. I'd like to try something different soon, for variety. Doing the same task for hours can be productive, because I get used to what I'm doing, but it can get boring.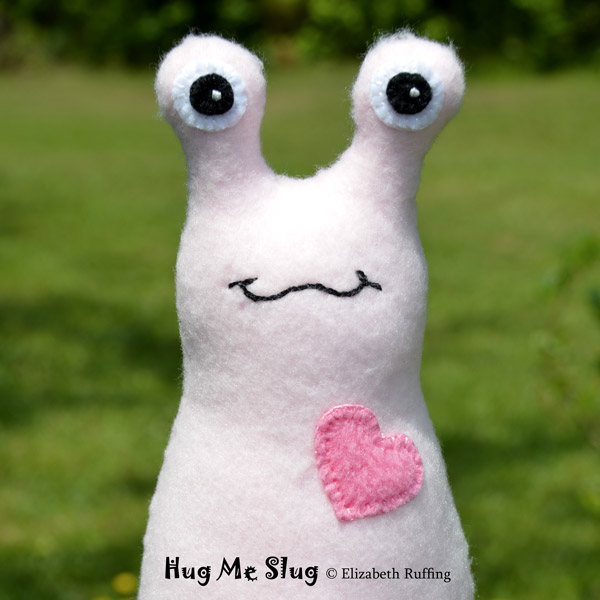 I feel encouraged when my workroom gets emptier. It feels good to get the toys finished and put away. For months, I've had a large number of toys all around me in there.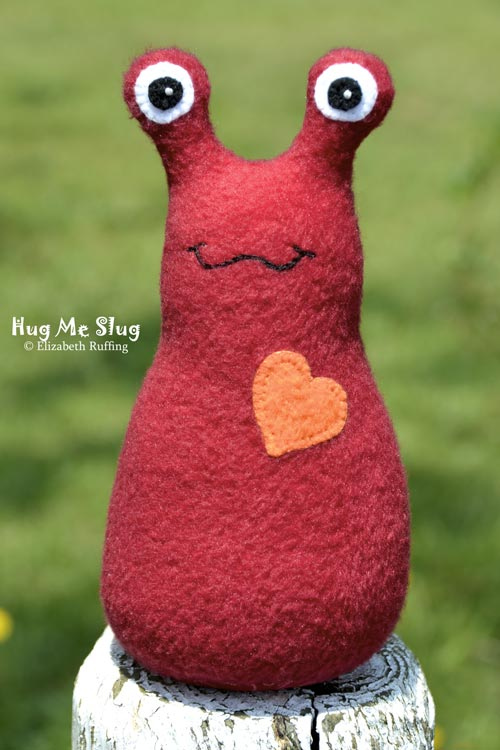 There is slightly more breathing room now, but still plenty more to go.