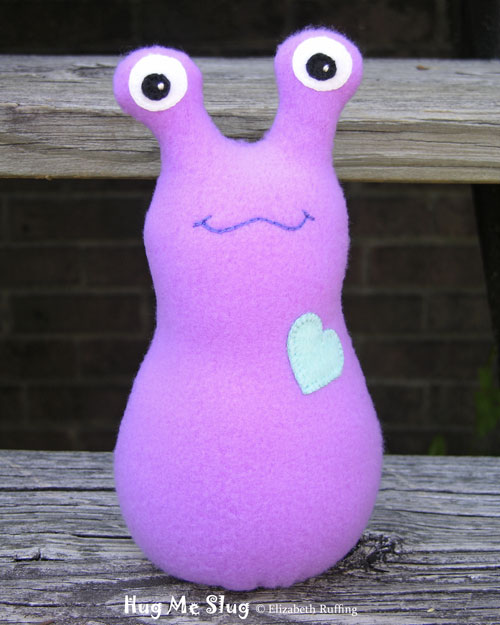 Today has been such a beautiful day that I decided to sit outside and finish some Hug Me Slugs. I've been wanting to photograph them in the flowers that have been cropping up everywhere, but rain was interfering with my plans.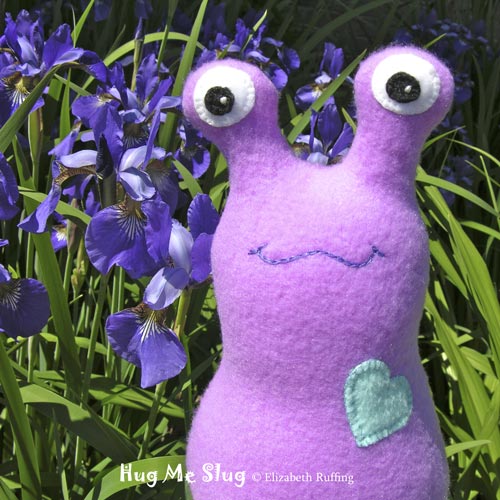 This orchid-colored Hug Me Slug is posing with my purple Siberian Iris.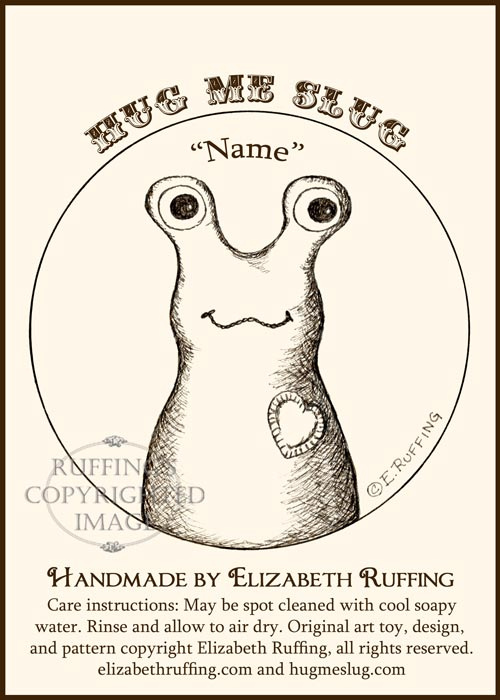 I made a new hang tag for my slugs. I've redone all my tags, or added new ones, and am in the process of getting them ready for the web.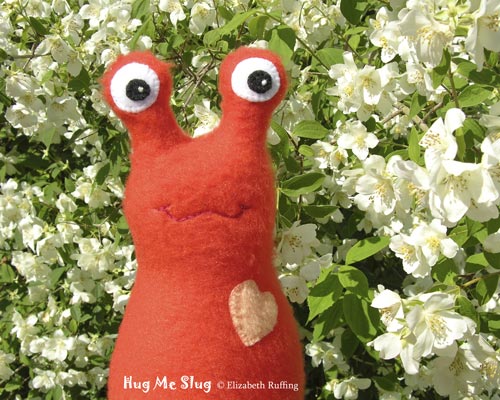 I had a small amount of this deep red-orange fleece, and made a slug from it. He or she is posing in front of some mock orange, the smell of which I love. I will be posting my new handmade stuffed animal toys in our Ruffing's shop.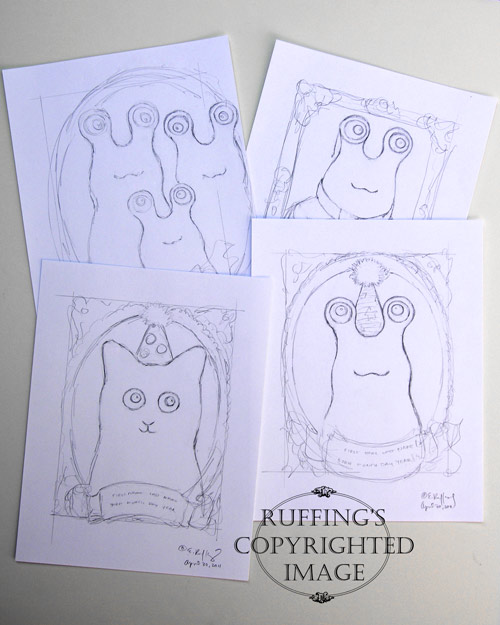 These are this mornings sketches of Hug Me Slugs and a Hug Me Kitten. They are still very rough. I'm going to clean them up, pen-and-ink them in, and try working on them on the computer.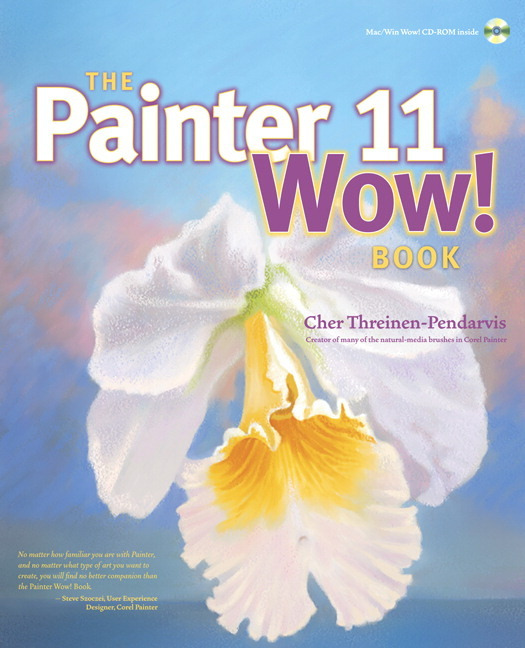 I finally got myself a book so I would be less intimidated by trying Painter. I hope that does the trick!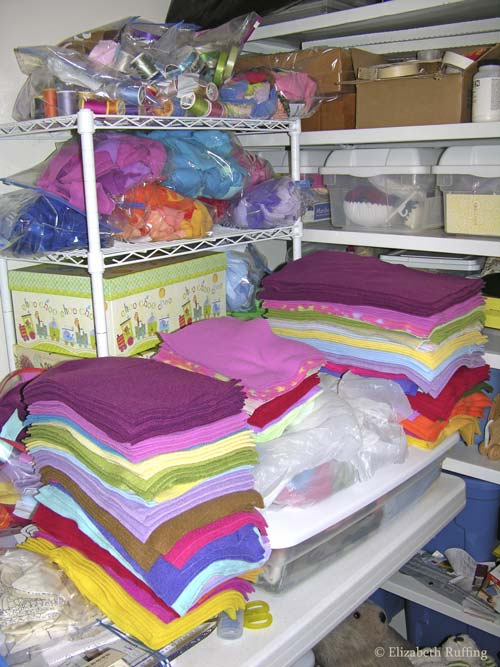 I have also been cutting up insane amounts of fleece. This is only a very small portion of what I have. I must cut it and organize it by color, or I have no idea what I have without lifting boxes and boxes.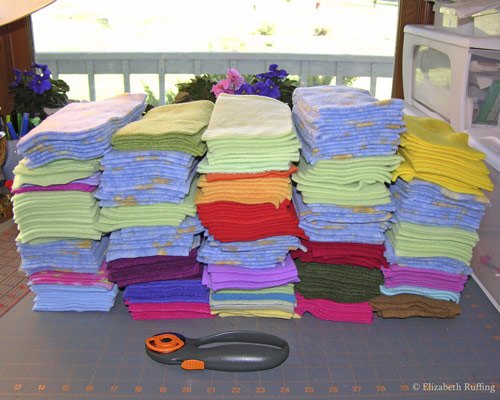 These are some of my scraps that will become catnip knots. I will be putting them in packets for fund raising for a local cat rescue.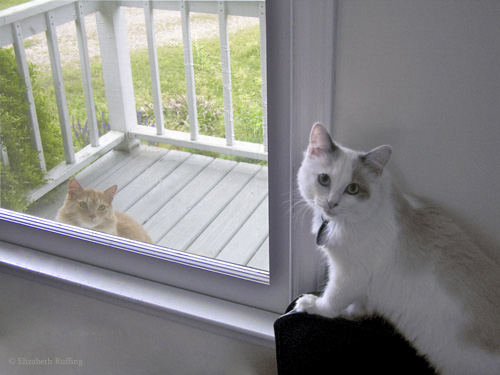 Santana the Peeping Tom Cat, at long last, showed up in the window while Josephine was watching, and while I happened to be here too. I am sure he has seen her many times already, but this time I caught him with my camera. Fresh cat.