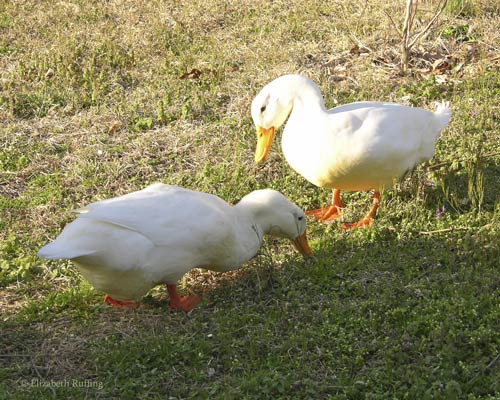 I was happy to see the sun shining today, not just because it makes me feel more upbeat than I feel on rainy days, but because we've been waiting to photograph Max's new cat art dolls. Max made some smaller cats in dresses, while I've been making toys. I still have some Pixie Kitten bodies in progress that I need to finish, but I keep getting orders for toys, which has left Max at the sewing machine. We will be posting our new creations in our Ruffing's shop.
The ducks enjoy rainy days, and will come visiting no matter. We enjoyed a visit from them this afternoon. They are wandering more, now that the weather has become warmer, the grasses are growing, and there is more to forage.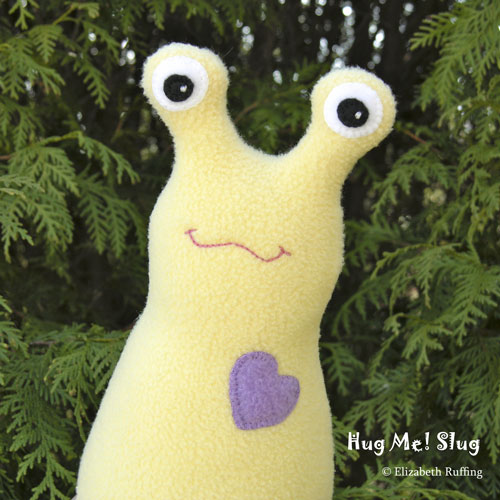 I finished this light yellow fleece Hug Me Slug today, while Max was busy working on the doll stories to go with the new kitties. I was on a sunshine theme, I think, or it felt like a good day for yellow.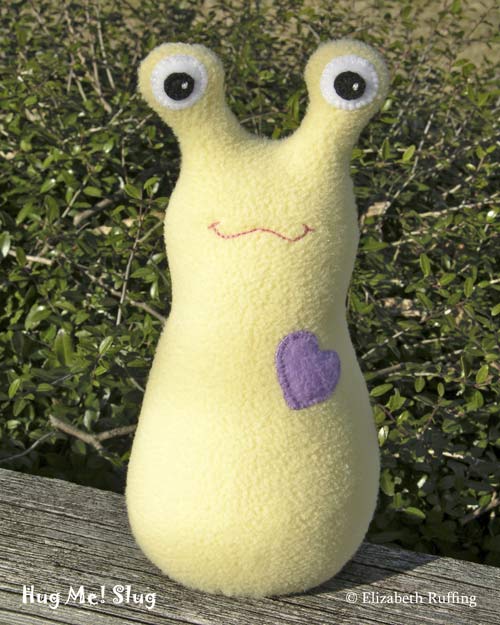 Below is a sneak peek at Max's new dolls, Zelda the tuxedo cat, Melody the Siamese, and Amy the white cat. They are about 7 1/2 to 8 1/2 inches tall. Max made their clothes. I did have a hand in resizing Amy's pinafore, in between my making slugs. I think they are all very sweet. Once I am finished editing their photos, we'll put them up in our Ruffing's shop.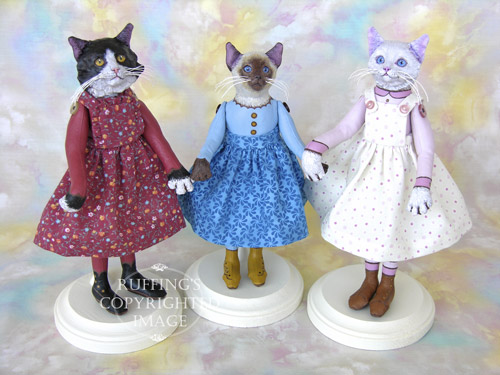 We had an extra assistant today, in the form of Santana the Peeping Tom Cat. Santana is well-known to my Facebook friends. He comes over to our house almost every day, to look in all our windows and doors. I'd never seen anything like that before. He has climbed up on garbage cans to get a look in the kitchen window. He lives one house away, and is apparently very curious about his cat neighbors. Today he was curious about cat dolls. He was even trying to get in the house.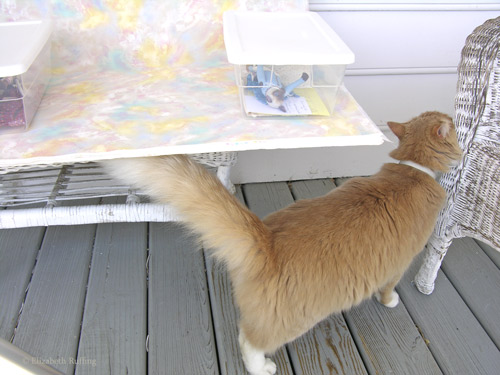 Some of our cats do not enjoy his visits, but he couldn't care less, from the look of him. He loves to taunt. He will stare in, or punch at, the doors or windows for as long as he likes. Here are a couple of videos of him taunting one of our cats.
Below is one of my favorite photos of Santana staring in the house from the back door. I love the look of determination on his face. What a character. Surprisingly, since Santana has been watching us, at least two other cats have shown up to look in the doors or windows too. All our cats, and Santana, are fixed, and so it isn't due to anything like that. I had no idea we were so interesting. One morning recently, the ducks were on the deck looking in the back door too, in the dark of the early morning. I opened the door, and was surprised to find them there. Someday I may open the door and have a rush of animals run inside.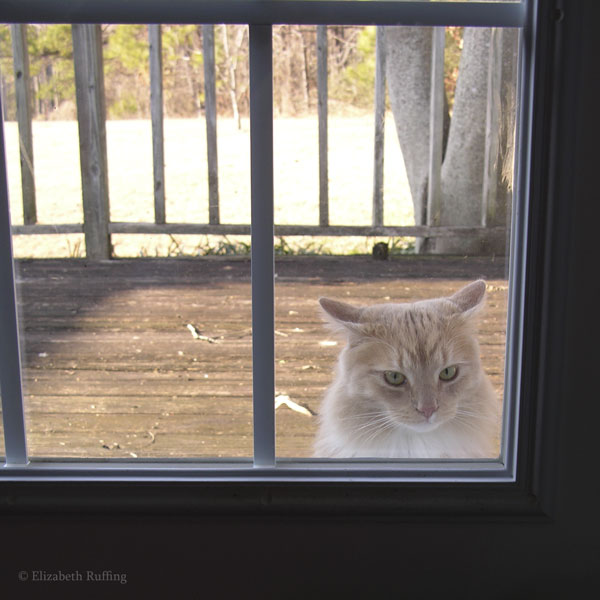 Tomorrow, I am heading out on another cat-catching adventure. This time we are picking up little Gyspy for his big vet day. Should be fun. I hope I can get myself up and awake early, with the Daylight Savings Time change!