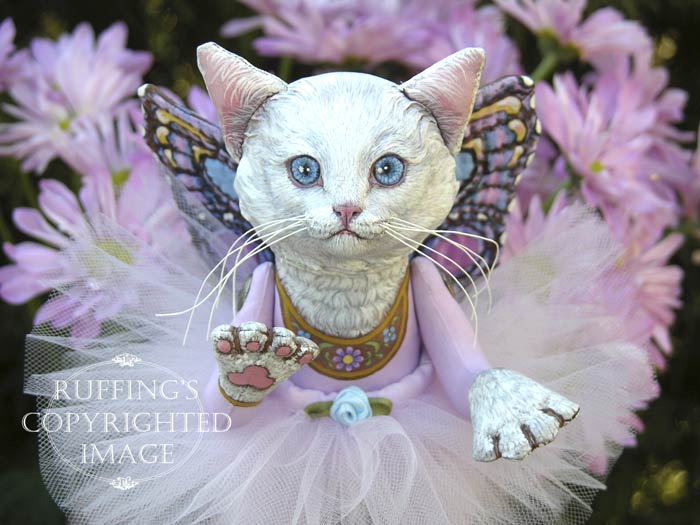 Opal the Pixie Kitten's web page is up. I just finished editing her photos, and you'll find more of them there. We were lucky enough to find her floating around a bunch of lavender chrysanthemums, which set off her tutu quite well.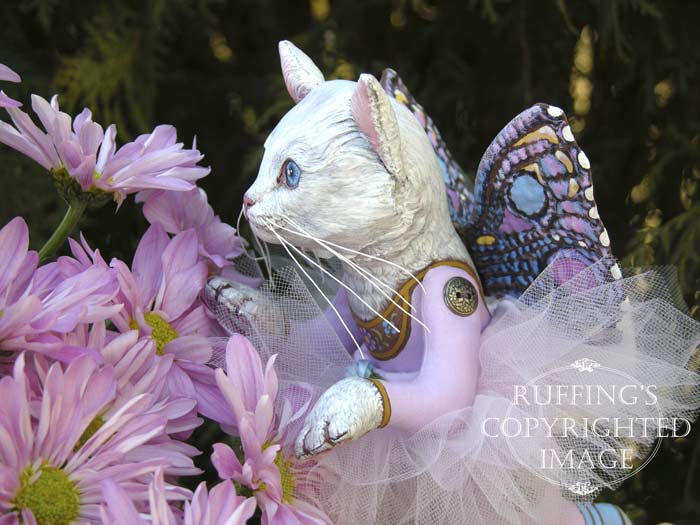 Her tutu was made from four layers of tulle (more details on making the tutu can be found here), and her body was sewn from cotton fabrics. Her face was completely hand sculpted from paperclay, and then her whole body was hand painted. She's a collaborative creation by Max Bailey and myself, and she's a one-of-a-kind.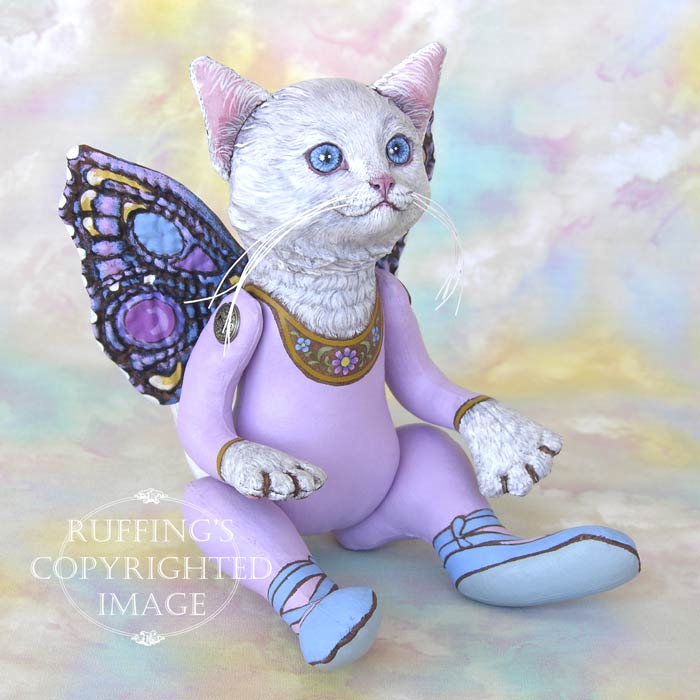 Please be sure to visit our Ruffing's site to read Opal's story and find out more about her, and please join our Ruffing's Facebook page, if you haven't already. I'm continuing to post our new work there.
I'd like to extend a special welcome to readers from WeAllSew.com. The very nice folks with Bernina wrote to say they'll be featuring my blog there the week of October 1st to the 8th. What a nice compliment.