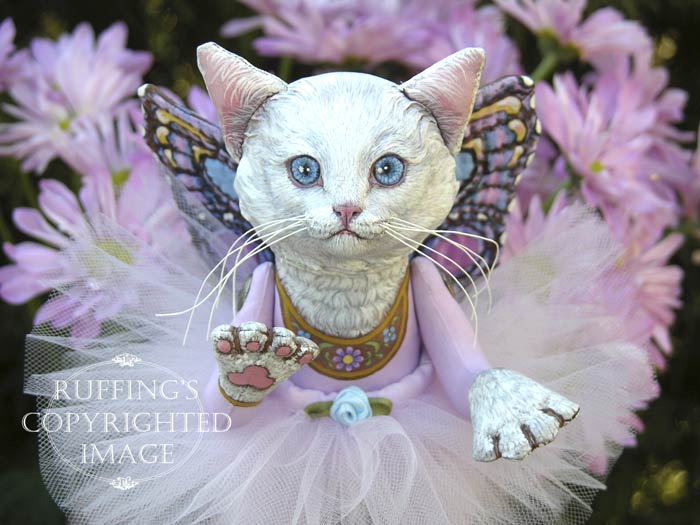 Opal is a magical pixie kitten, seldom seen but well known in folklore.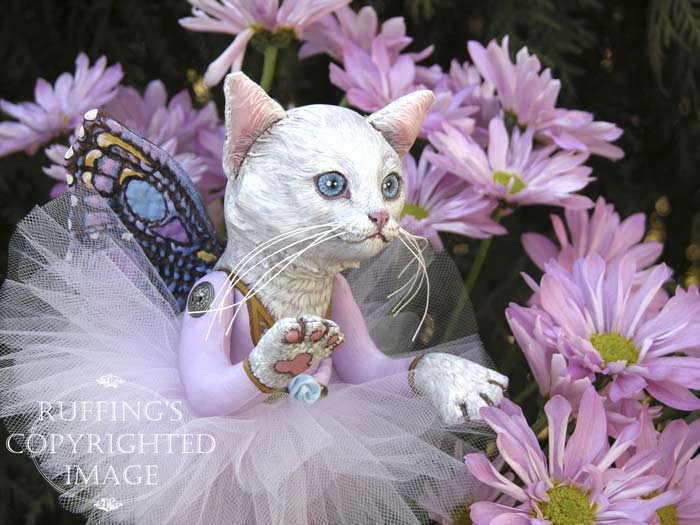 She dwells in the hemlock forest, where the trees are tall, and the ground is softly cushioned under her little white feet.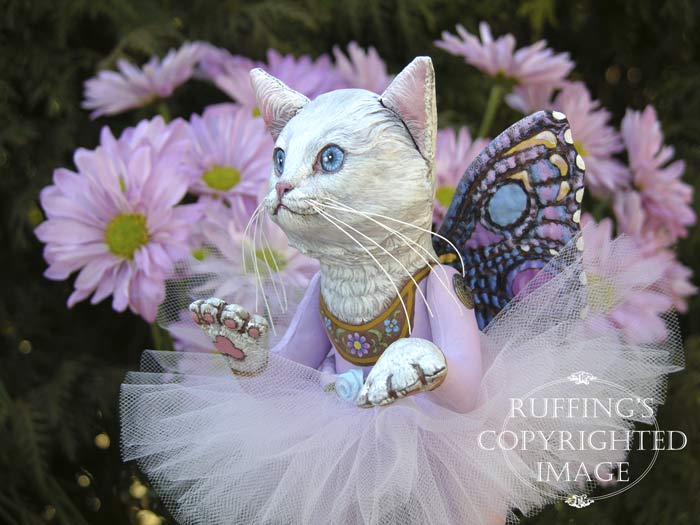 Opal whispers to the screech owls, and rides silently through the forest on the backs of the white-tailed deer. She waves her wings to the butterflies, and they wave back.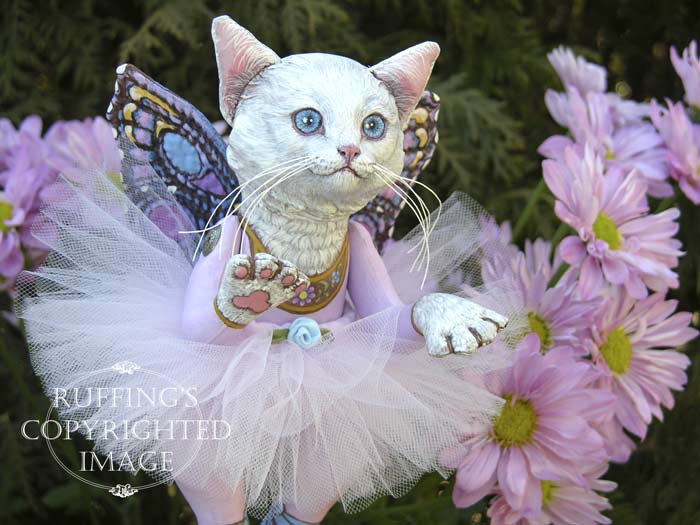 "She's a peculiar looking butterfly," the butterflies say to each other. Yet she is very sweet, and they do have to pause to admire her lovely wings.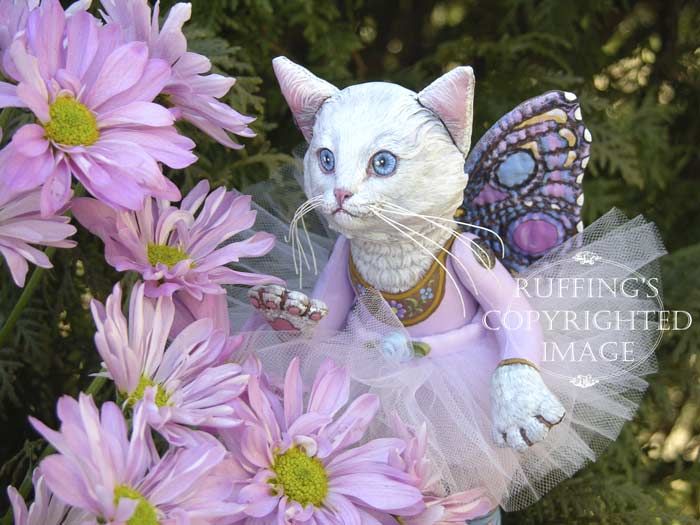 Where Opal walks, the grass grows greener, and when Opal flies near to the flowers, they tilt and sway, and bloom in beautiful profusion. If she should pay a visit to your garden, you will truly be amazed!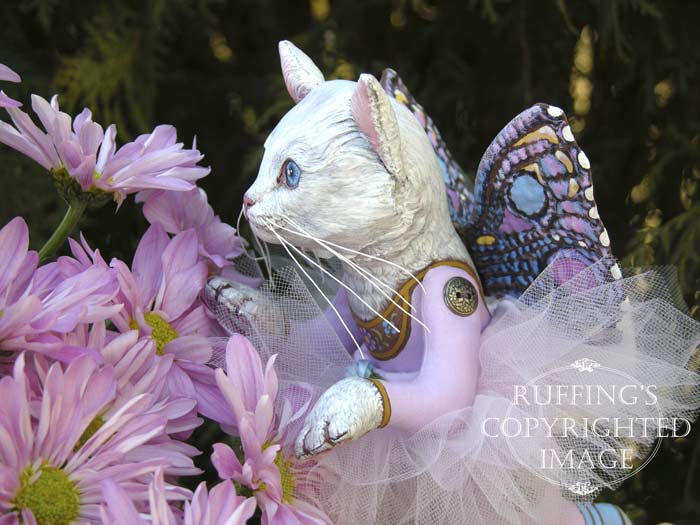 Opal is an original one-of-a-kind work of art, created from our own design and pattern. She is made from 100% cotton fabric which has been sewn, stuffed, and completely hand painted with acrylic paints. She is 8 1/2 inches tall, and 6 inches tall when seated.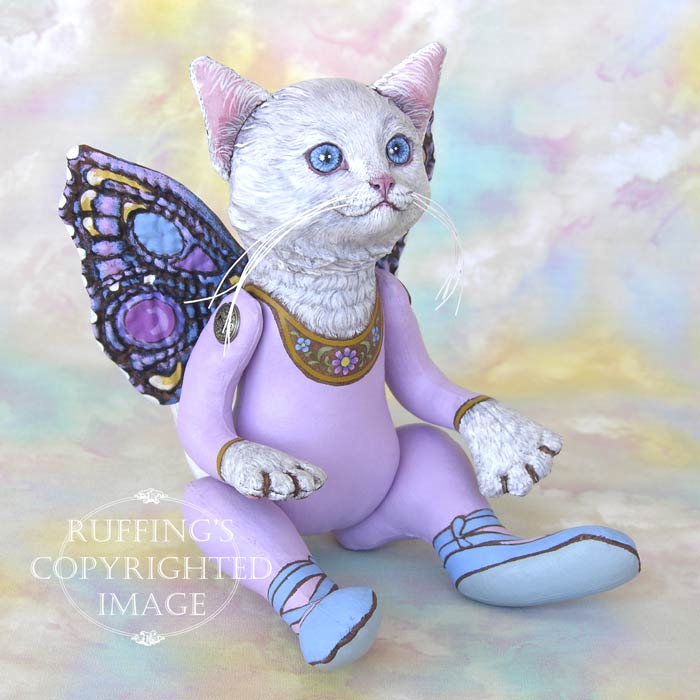 Opal's arms and legs are button-jointed with antique-looking metal buttons of filigreed silver, so she can easily pose. Her face was sculpted from paperclay smoothed into her fabric head. Her front paws are needle-sculpted, and her whiskers are made from stiffened cotton thread.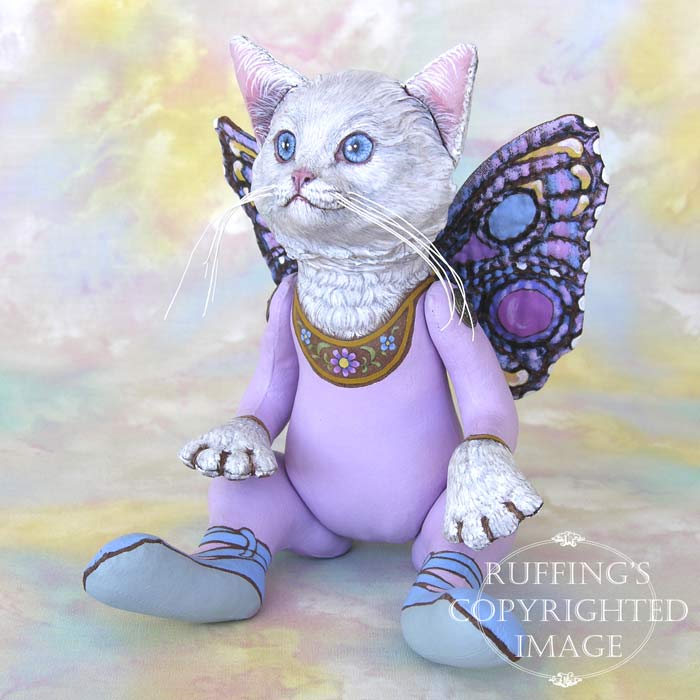 Opal's curled white tail enables her to sit very well all by herself on a shelf or a table, or in a cabinet. She will also sit on a chair or stand with a doll stand. (Chair and doll stand not included.) Opal is meant for display only.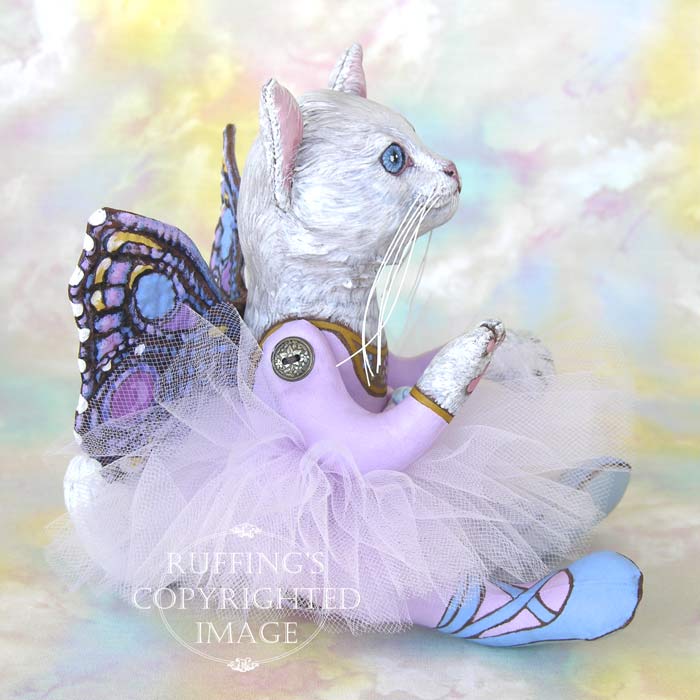 Opal's delightful lavender-pink tutu is made from layers of tulle, with a hand-sewn waistband of matching pink that snaps at the back and has a soft blue satin rose at the center.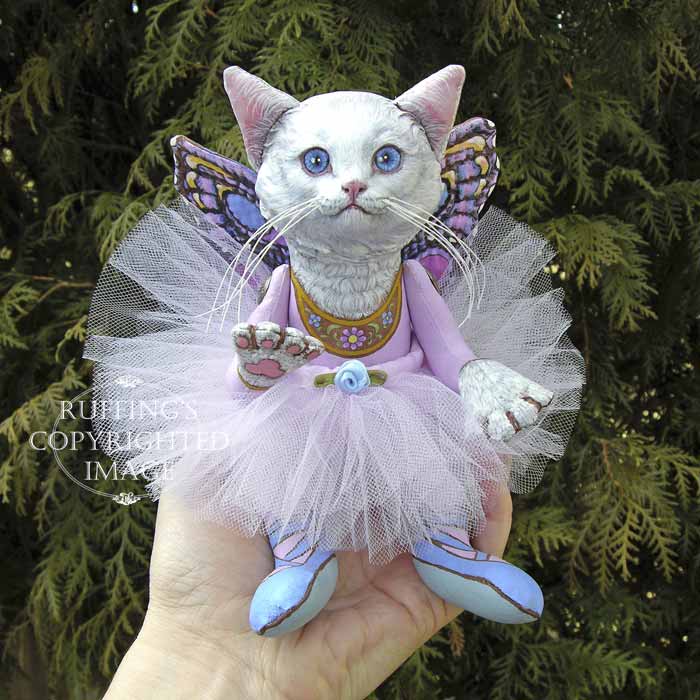 Her beautiful wings are made from cotton fabric, and are completely hand-quilted.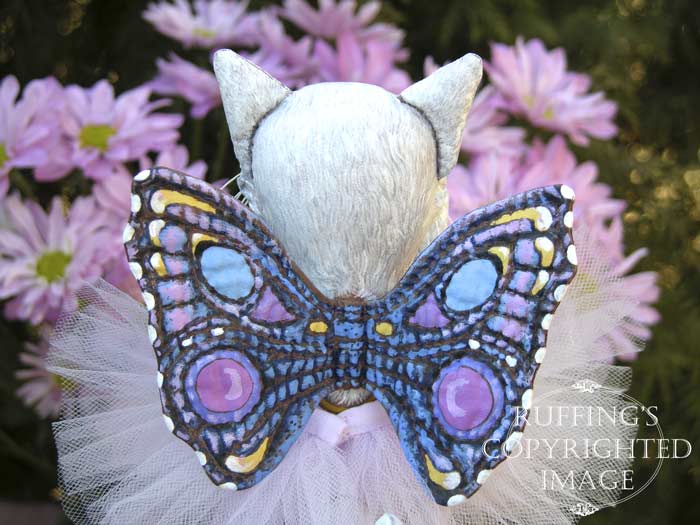 Opal's bodysuit is painted soft lavender-pink, with a half moon band of flowers and leaves at the neckline. Her ballet shoes are painted blue.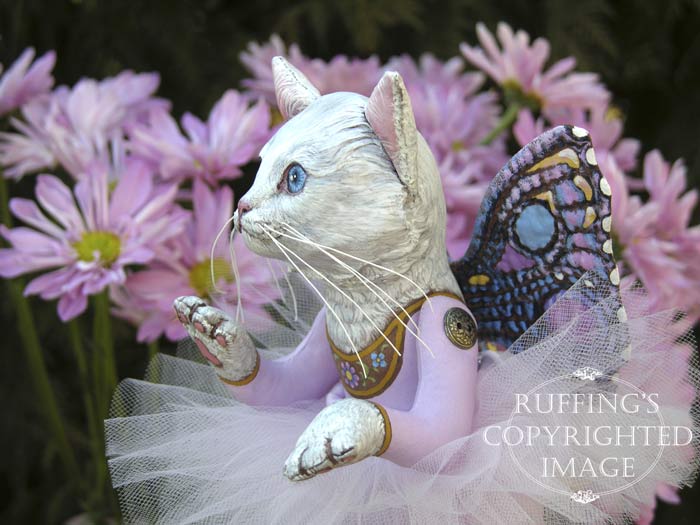 Opal is signed and dated, and sealed with matte varnish for protection and preservation. She comes with a hang tag, a certificate of authenticity, and a copy of her story.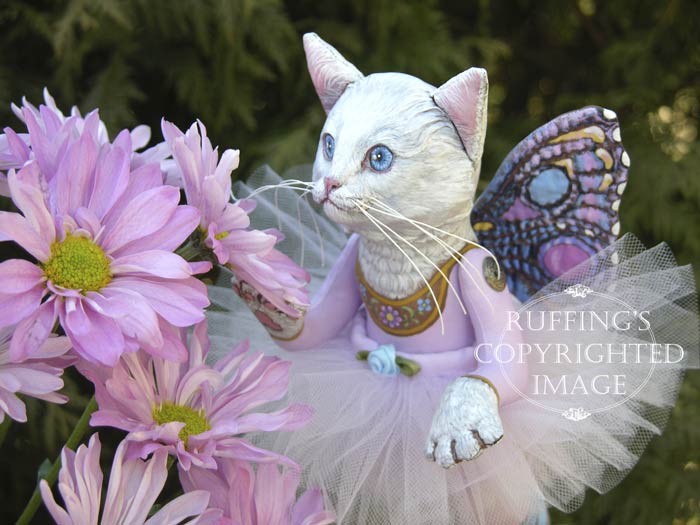 Update: Opal has been adopted. Thank you!