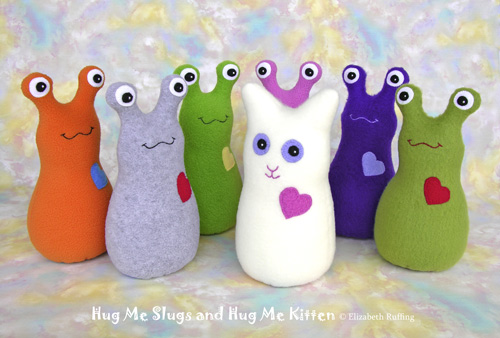 I have a few new ready-made Hug Me Slugs, and have more to post once I finish a few more details. In the midst of this small crowd is my new fleece Hug Me Kitten design. I will show you more photos of her once I draw her hang tag picture, and I then will get her posted too. I will be posting my new handmade stuffed animal toys in our Ruffing's shop.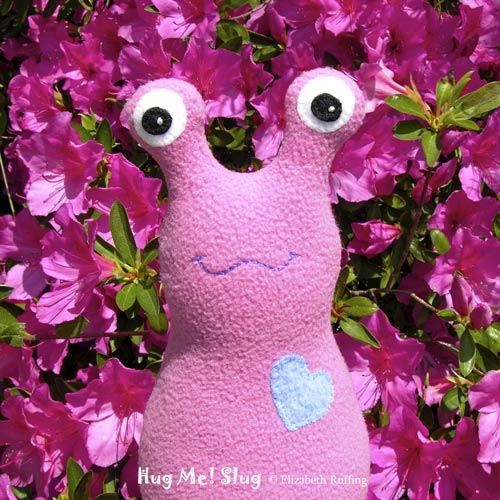 I couldn't resist running next door to photograph this mauve-pink slug in my neighbors' azaleas.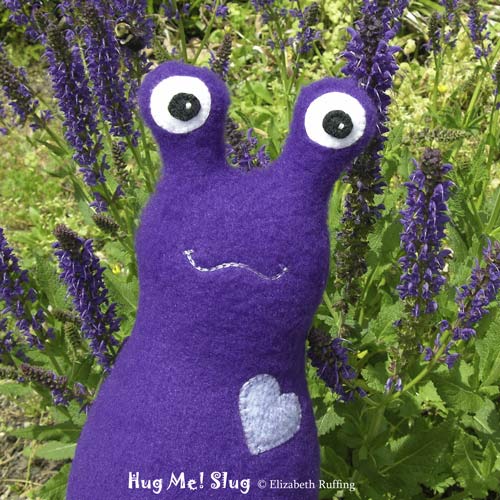 I think this is purple salvia, from our flowerbed, with this dark purple slug.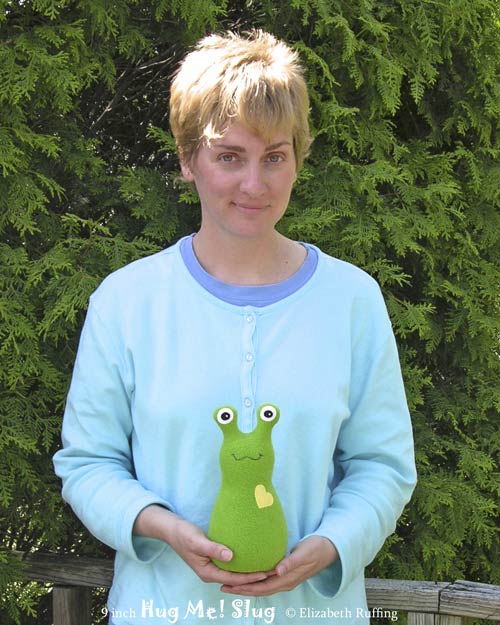 My mom took a photo of the grass-green slug with me holding him, because the wind was making my photos out of focus.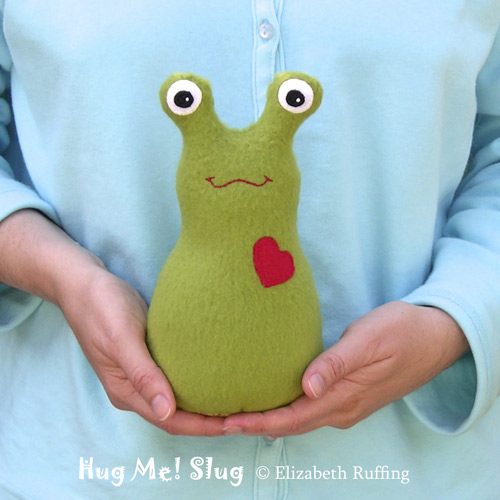 I held this olive-green slug steady too.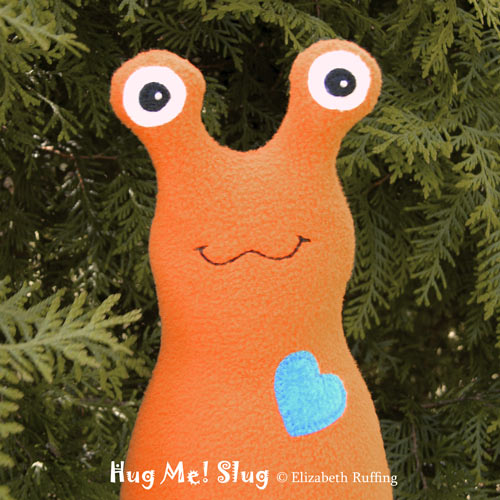 I managed to balance this orange slug on the deck railing, and this gray slug held his own.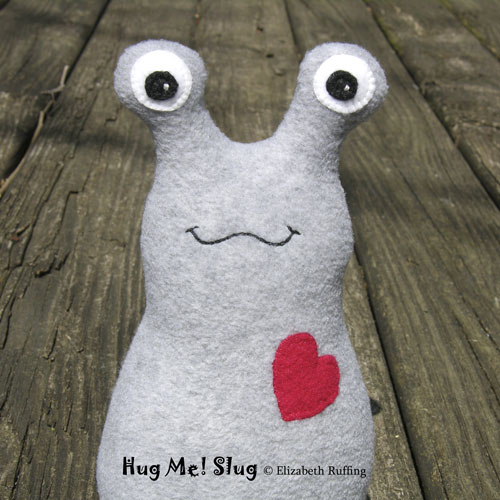 This red slug is posing in front of our pink dogwood tree. He's already found a new home and has been sent on his way there.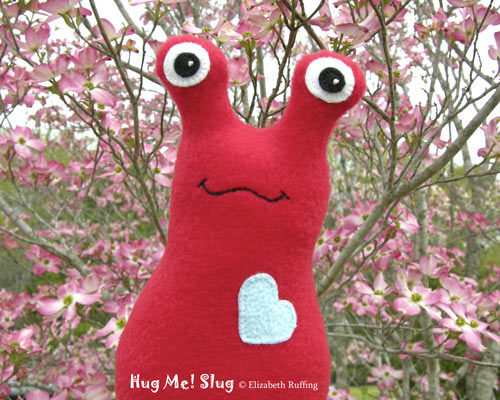 I had a doll skirt to make also, for one of Max Bailey's kitty dolls.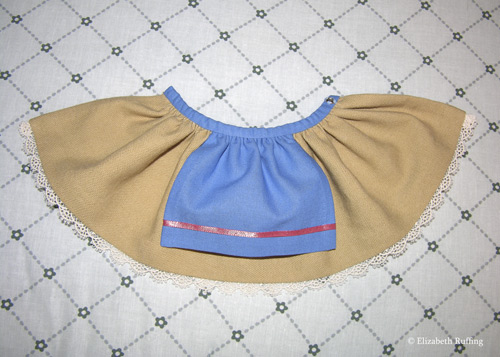 This is Minnie the Tabby Cat, original one-of-a-kind anthropomorphic cat art doll by Max Bailey.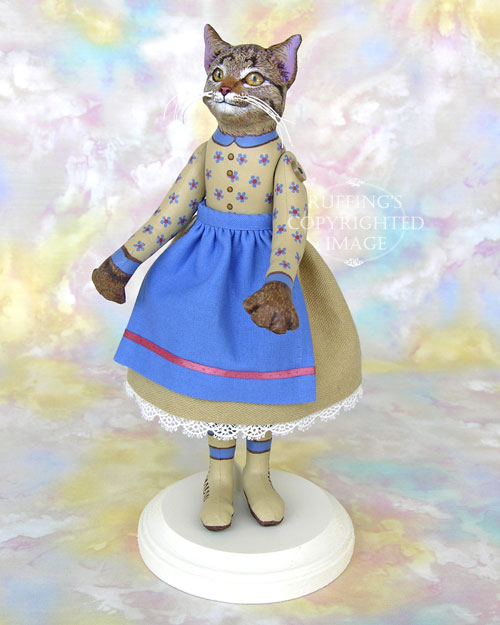 Josephine has been very busy helping me. She loves the computer, and takes all my pens. Every single one. She was very excited over the fleece kitty photos I have coming up, and threw herself at the screen, batting at them with her paws.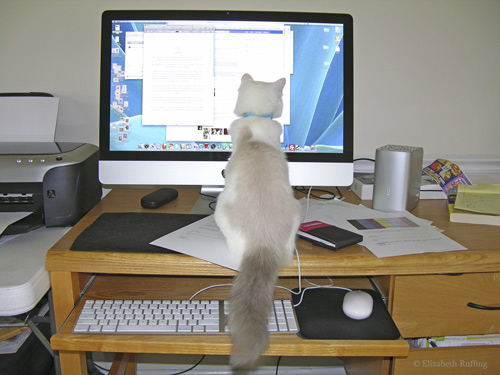 I've been taking my fleece scraps and making catnip knots with them. They are for a local cat rescue, for fundraising, but someone keeps trying to take the whole bag. I let him choose a couple of his own.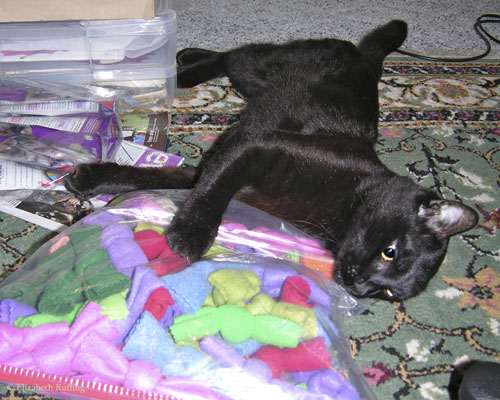 The knots are very easy to make. I made them following the instructions in this video, if anyone else would like to give them a try. No sewing required.