I finished a new fleece Hug Me Kitten handmade stuffed animal cat. She (or he) is cream-colored with a magenta heart and cornflower blue eyes.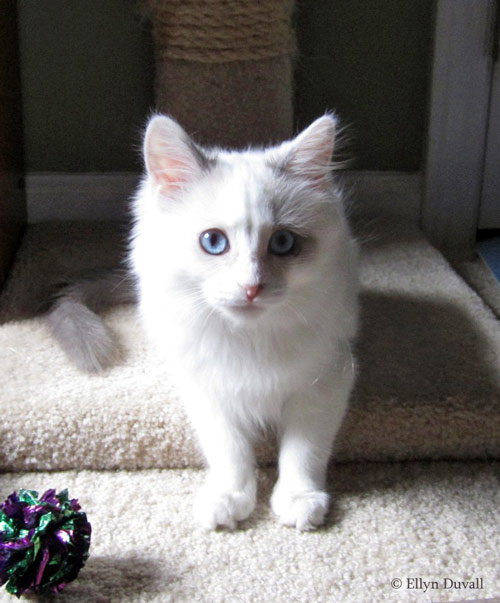 She bears a bit of resemblance to Josephine, and even had her funny smile.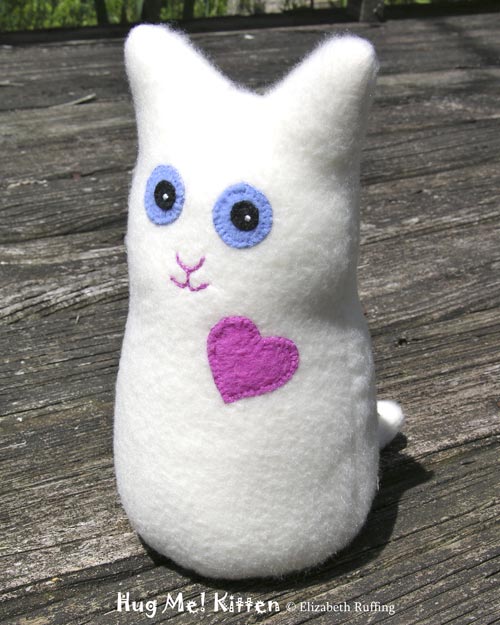 She has a tail that sticks straight out in back.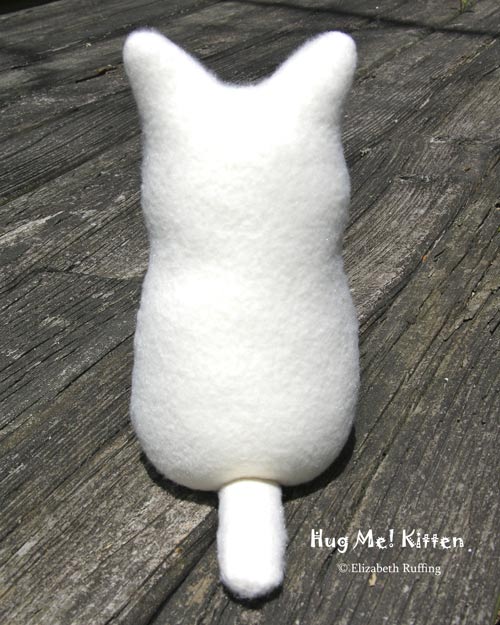 I love the back view.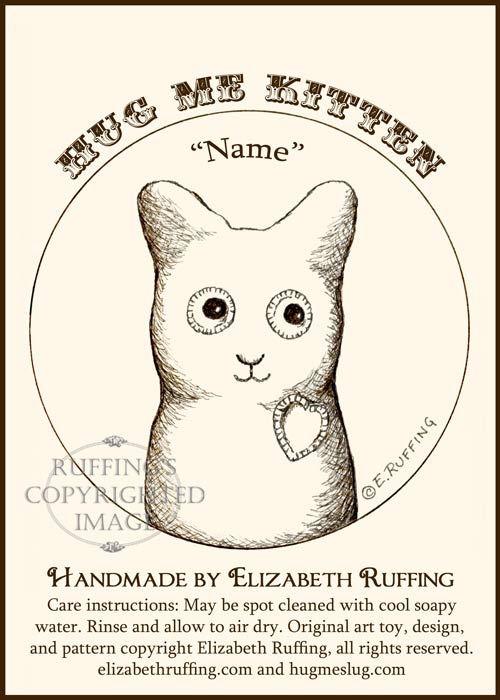 She comes with a hang tag that can be personalized with a name or "For + a recipient's name". I plan to make more, in different colors. I will be posting my new handmade stuffed animal toys in our Ruffing's shop.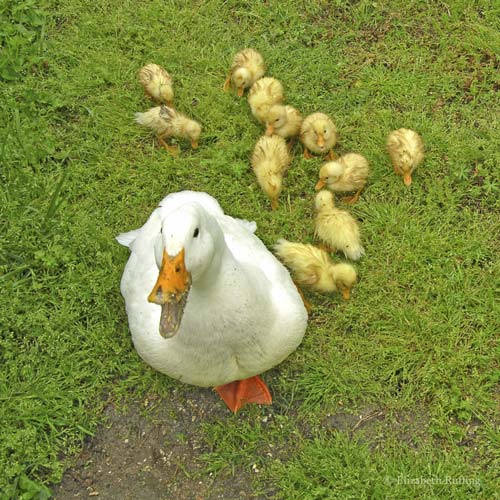 We had a surprise yesterday. Mama duck left her nest and came to visit us in the pouring rain, with eleven ducklings! She greeted me with a big quack when I came outside. She is taking such good care of them.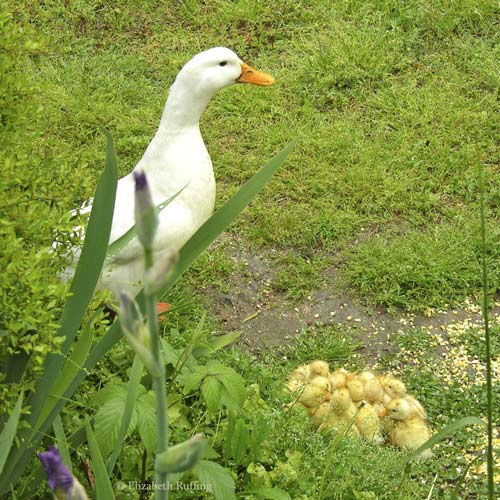 They were tired from their long walk up the hill from the pond, and all piled together for nap while she watched over them.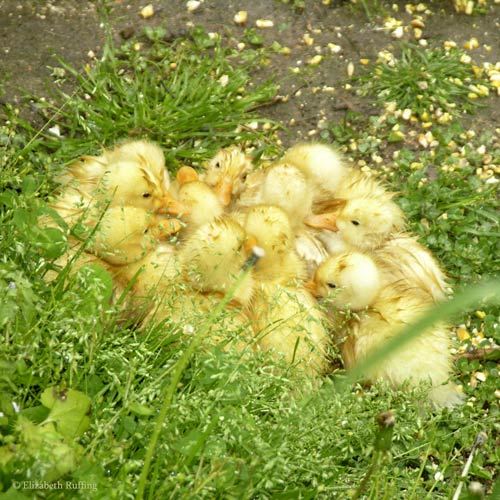 Babies get tired. They stayed like this for a long time, foraged some more, and then made their way back to the pond.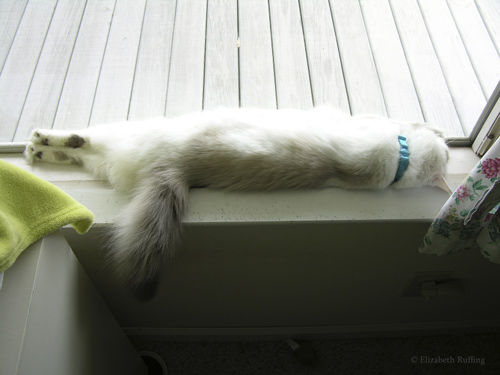 This baby gets tired too. She's discovered windowsills and loves napping in them when she is not busy helping me or running around with her friends. She came from a local cat rescue, and tomorrow, for Easter, I'm going to have a special Alley Cat Angel sock doll. The proceeds of this first angel will go to that rescue, and then I will made some more, with a portion of each sale going to a local cat rescue. So, I hope you'll come back to see tomorrow.