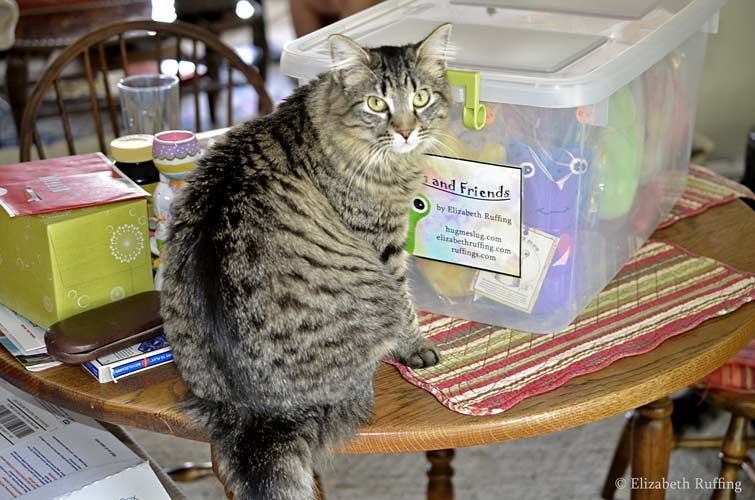 Some of my toys are going to the Cleveland Strawberry Festival in Clayton, NC tomorrow. This is the first time I've tried them out at an event. It's their first time out of the house too 🙂 They'll be at the Alley Cats and and Angels booth.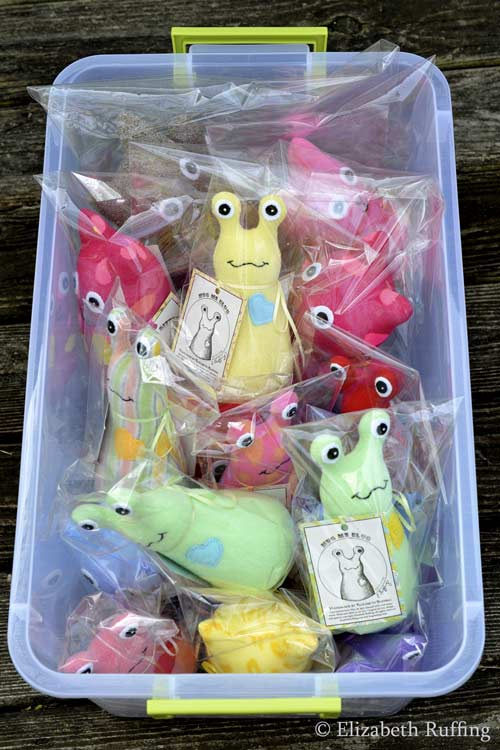 I put them in cello sleeves to keep them clean, and fit as many as I could into the bin I got. I made a whole lot of tags for them, not knowing how many I'd need. I had picked out almost again as many toys as are in this box.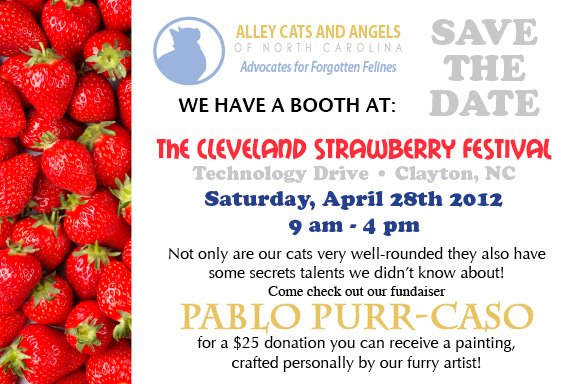 $10 from the sale of the Alley Cat Angels, $5 from the Hug Me Sock Kittens, and $5 from the 7-inch Hug Me Slugs will go to Alley Cats and Angels of NC to help cats and kittens in need.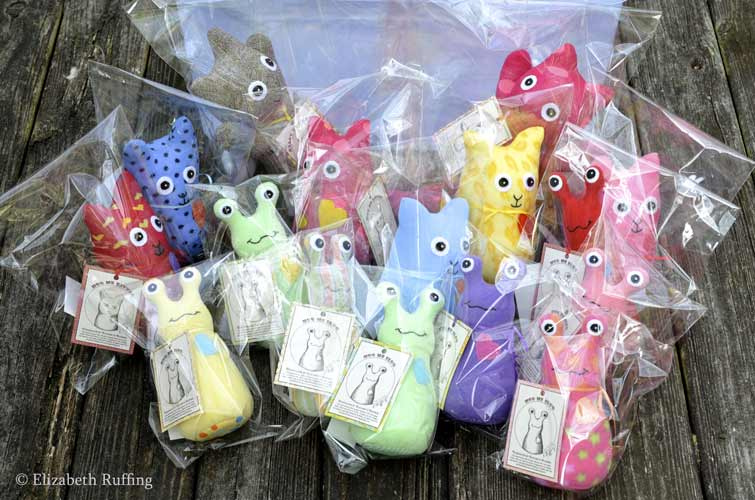 Please come out if you are in the area.
I made this little sign for the side of my box.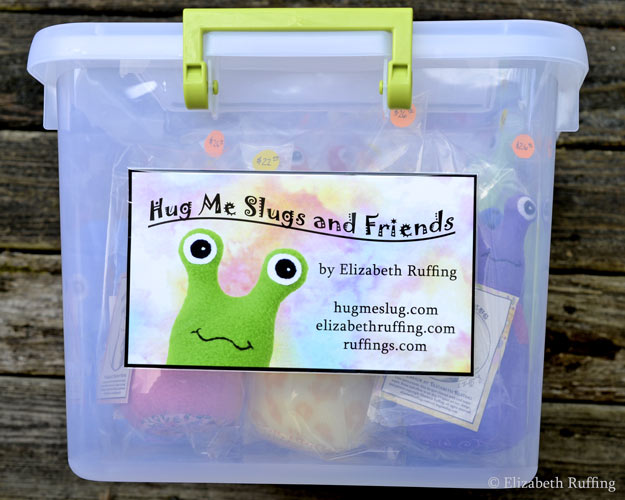 There will also be catnip toys (kickers, cigars, and pouches), cat beds, and cookies, all made by volunteers, at the rescue booth. These cigars are a big hit in our house. (I borrowed these two photos below from the rescue.) I have to get some more of those.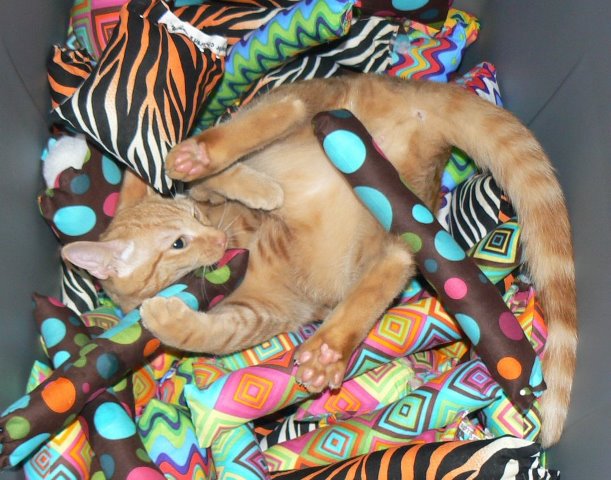 They made a huge number of catnip knots, and put them all in cello sleeves with tags on them. I gave them a PDF of the tags I did before, along with some cello sleeves, and they came out nice. Very cheerful.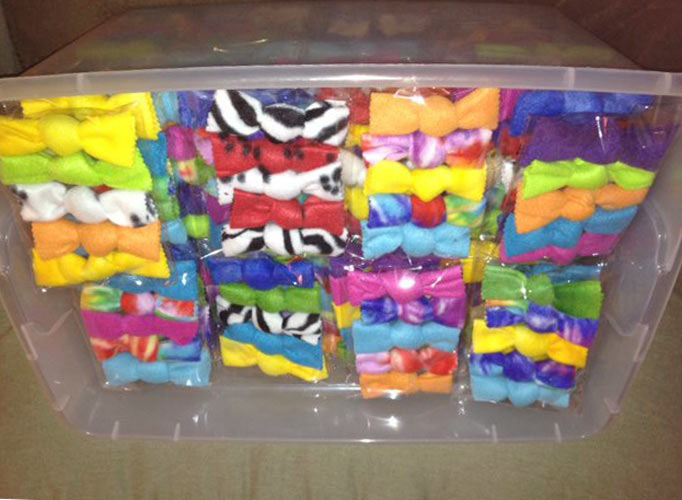 Hope you'll come out and have a look around.
Cleveland Strawberry Festival
Near the junction of Highway 40 & 42
I-40, Exit 312
919-773-8448