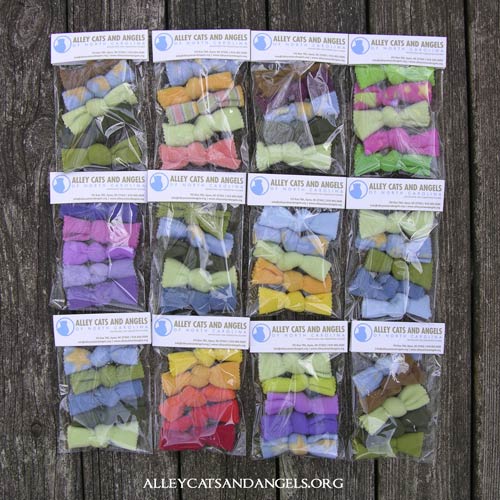 This morning, I bagged up the accumulation of catnip knots in my workroom for a local cat rescue, Alley Cats and Angels of NC. They'll be heading to Peak Fest in Apex, NC tomorrow, and the knots will be going with them. They'll have more catnip toys and purr pad cat mats available, if anyone is local to the Triangle area of NC and would like to go. All the proceeds go to their medical fund.
The catnip toys are also available online in Alley Cats and Angels' Etsy Shop.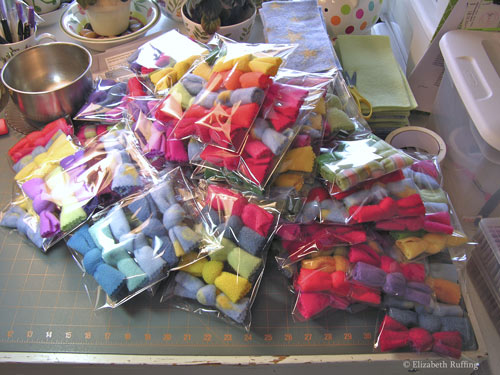 I had no idea how many catnip knots I had. I rolled and cut some more yesterday, to use up the pile of fleece strips I had sitting next to me. The bag was looking rather large. I had some cello sleeves I had ordered in a size I wasn't using, and the knots fit nicely inside. I put five in each pack, and ended up with sixty-five packs! I closed the top edges with some Scotch tape, to keep the catnip fresh and to keep the smell inside. They were getting pungent!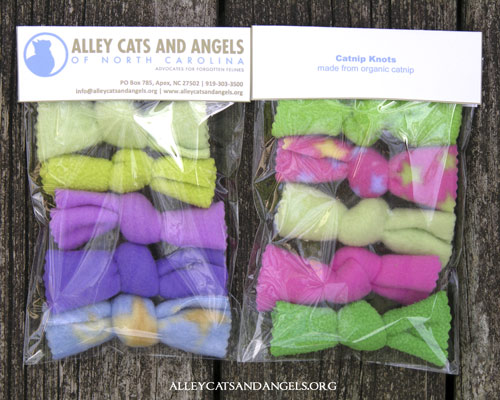 I made a header to fit the bags, and printed pages of them on card stock. I cut them out, folded each in half, and taped them onto the cello sleeves with double-faced carpet tape. Luckily, I had picked up a small pair of nonstick Fiskars scissors at Michaels. Cutting carpet tape with regular scissors was very difficult. It is so sticky. Getting the paper backing off was a bit tricky too, but all in all, they turned out really well, I think.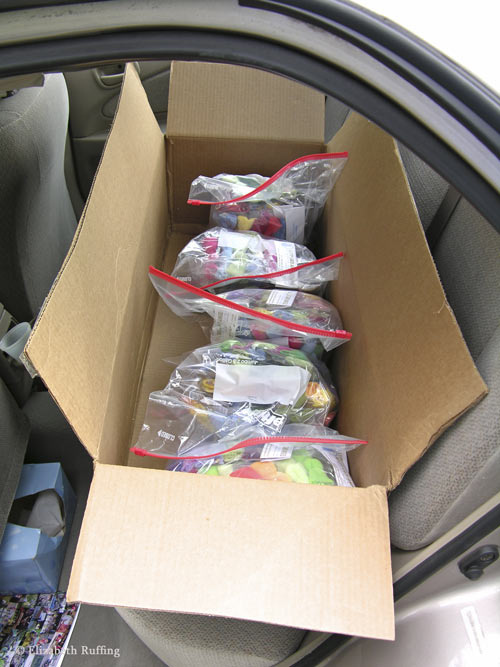 I still had a big recycled box of peanuts in the back seat of the car. My mom helped out and scooped the peanuts into a bag, while I finished packaging the knots. We filled the box with the knots, and off we went to drop them off at the rescue, on our way to run some errands. A pretty good day's work.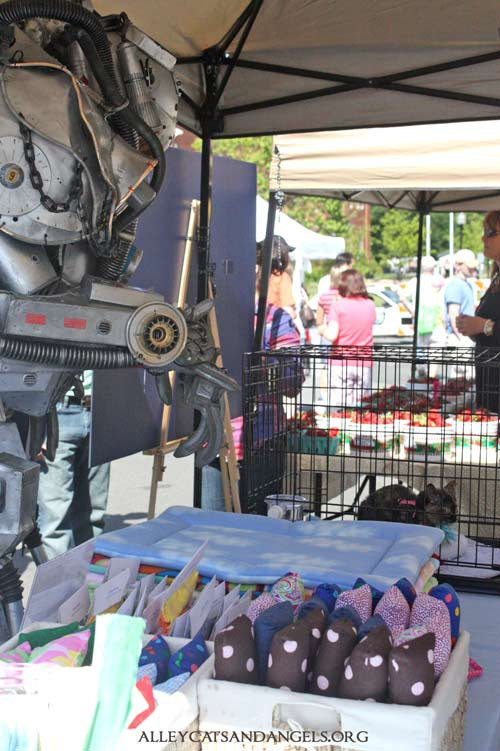 Update: Here they are at Peak Fest.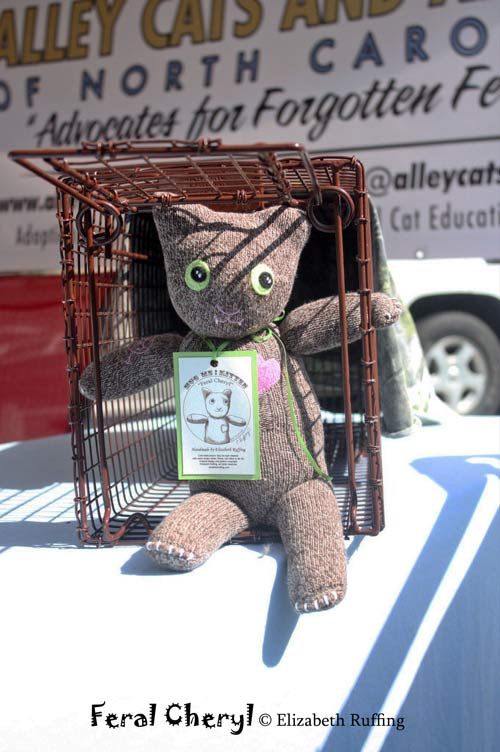 Feral Cheryl the sock kitten was on hand too, to demonstrate how to safely trap a feral cat. She's been working hard at rescue workshops in our area.