Blue, turquoise, blue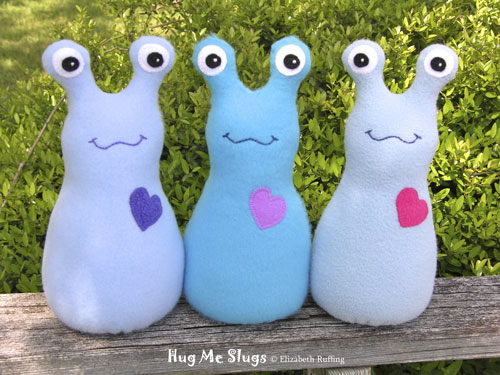 Just a quick update in my Etsy toy shop today. Three new Hug Me Slugs, in baby blue, turquoise, and light blue. Those are my attempts at naming their colors. The two light blue slugs are slightly different in color, as I have so many colors. I'm never quite sure what to call them. I pick up whatever colors I think are pretty.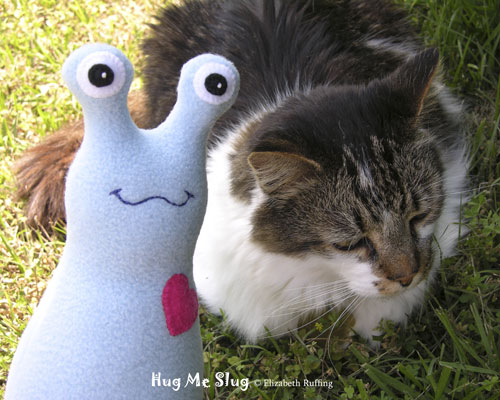 I am still trying to include the blooming flowers in the yard as I photograph my slugs, but today, I wanted to include my kitty assistant too.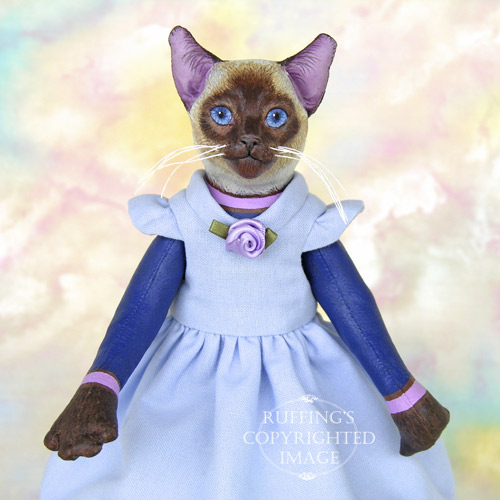 We also just put up Max Bailey's latest Siamese cat original, one-of-a-kind art doll on eBay for this week, May 3-10. I was finishing up editing her photos just this afternoon.
art-dolls,cat-art,hug-me-slugs,original-one-of-a-kind,siamese-cat-art,Soft Dolls and Art Toys