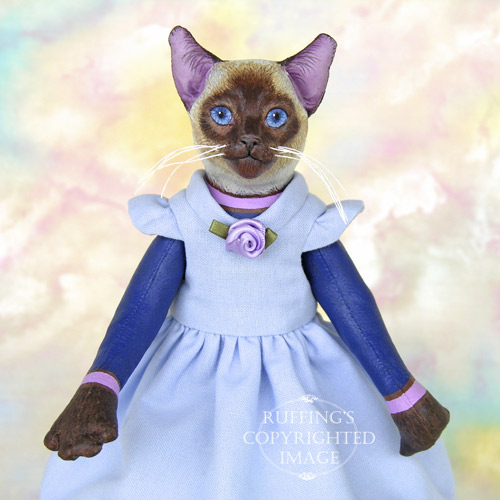 Cleo the Siamese cat was named after Cleopatra, in whose time cats who looked much like herself were held in high regard.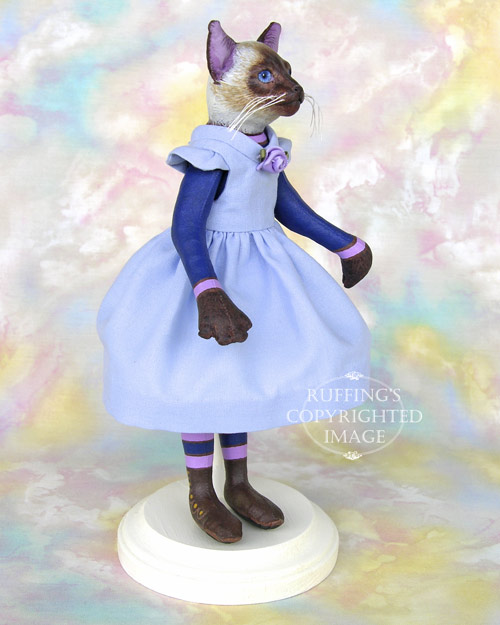 Cleo, with her regal and sophisticated looks, is greatly admired. She holds her head high and walks softly with a graceful air, as though she might be a member of the royal family.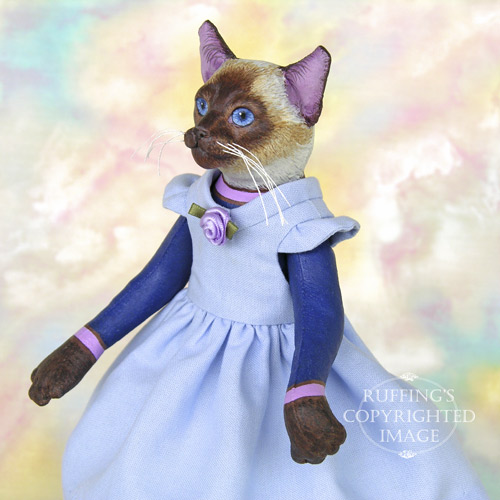 As beautiful as she is, Cleo is neither proud nor conceited. She is a gentle soul, never demanding, and is considerate and polite to everyone.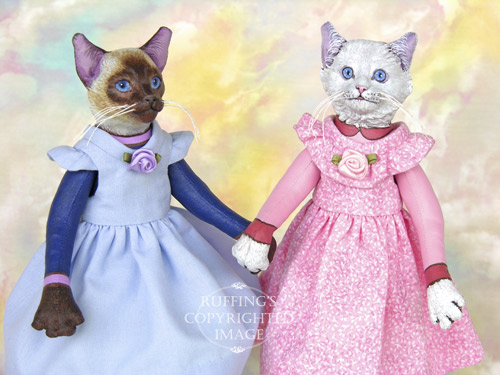 Cleo is dearly loved.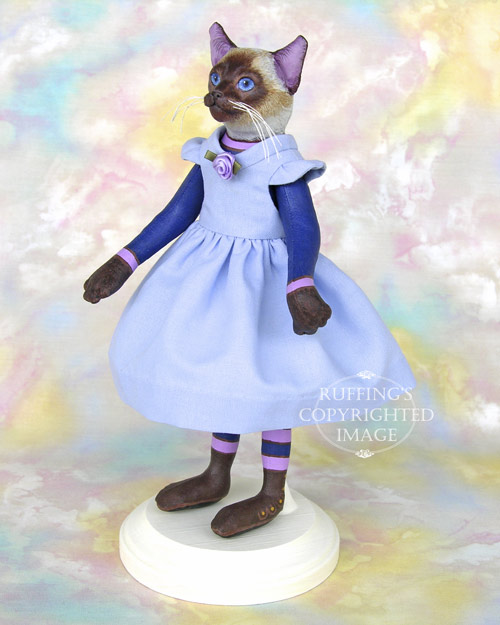 Today, Cleo is wearing a simple blue dress with ruffles at the shoulders, and an orchid satin rose at the center of the front.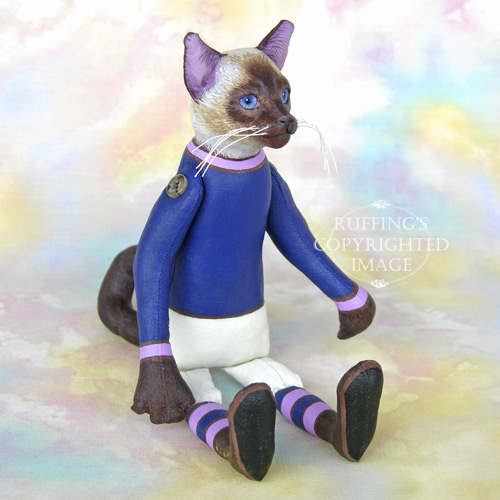 She has a dark blue blouse with orchid bands on the neckline and sleeves.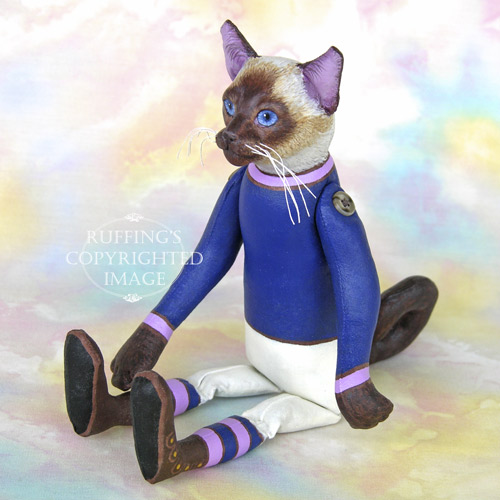 The blue and orchid stripes on her tights match the colors of her blouse.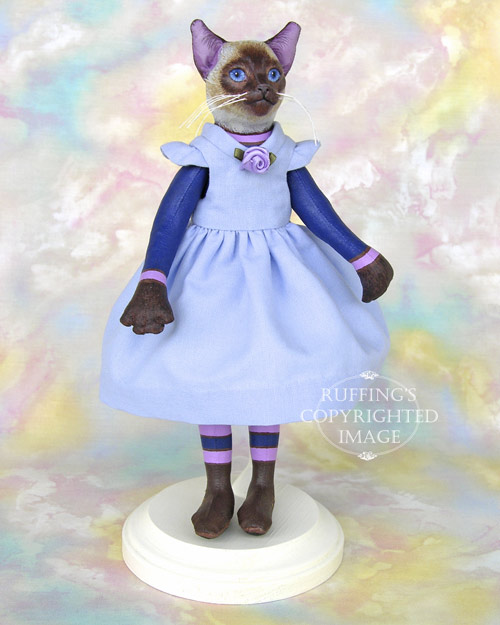 Her pantaloons are ivory, and brown high-button shoes cover her kitty feet.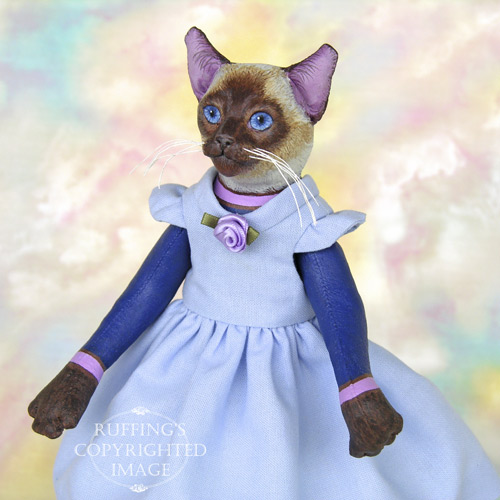 Cleo is an original one-of-a-kind work of art, created from my own design and pattern. She is made from 100% cotton fabric which has been sewn, stuffed, and completely hand painted with acrylic paints. Her whiskers are made from stiffened cotton thread.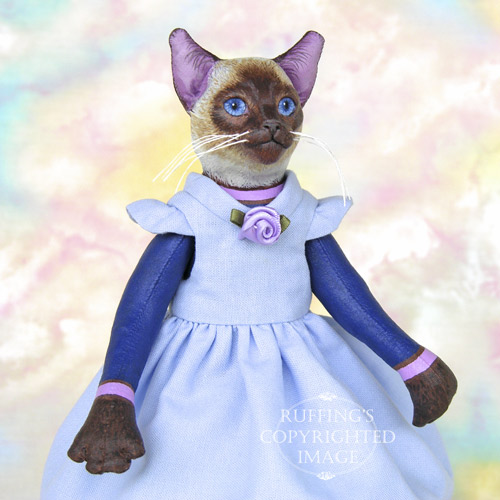 Cleo's paws are needle-sculpted, and her arms are button-jointed so that she can pose. Her face was sculpted from paperclay smoothed into her fabric head.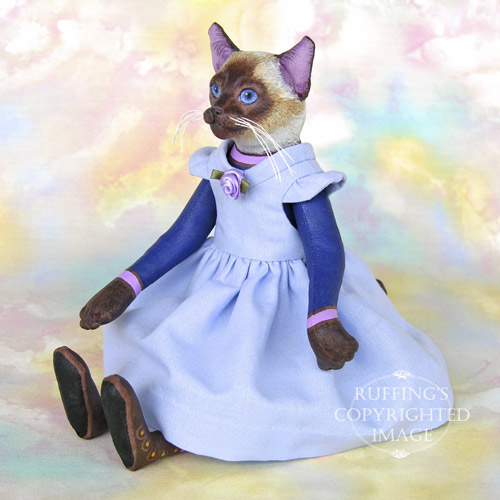 Cleo's curled tail enables her to sit by herself on a shelf or a table, or in a cabinet. She can also sit on a chair, or stand with a doll stand. (Chair and doll stand not included.) Cleo is meant for display only.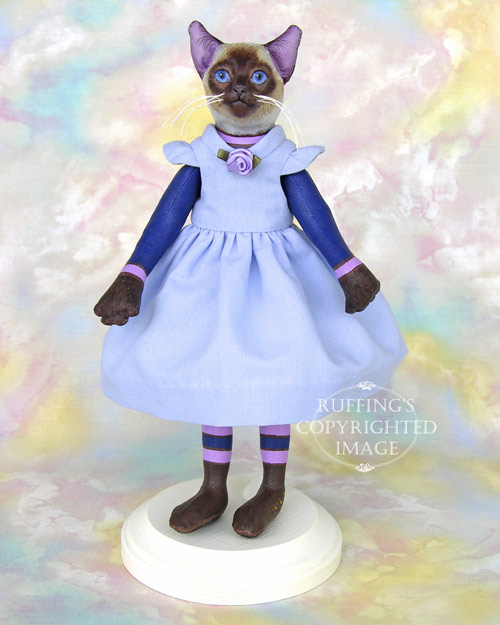 Cleo is signed and sealed with matte varnish for protection and preservation. She is 8 and 1/2 inches tall.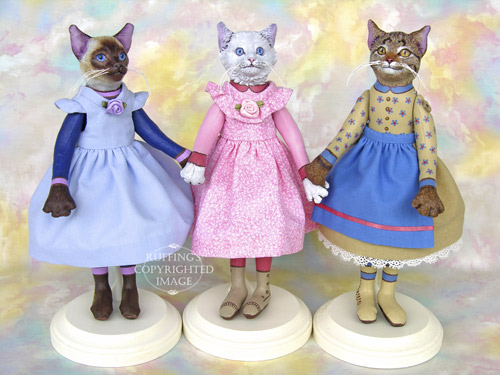 Update: Cleo has been adopted. Thank you!
Cleo's friends are Lillie the white cat, and Minnie the tabby cat.