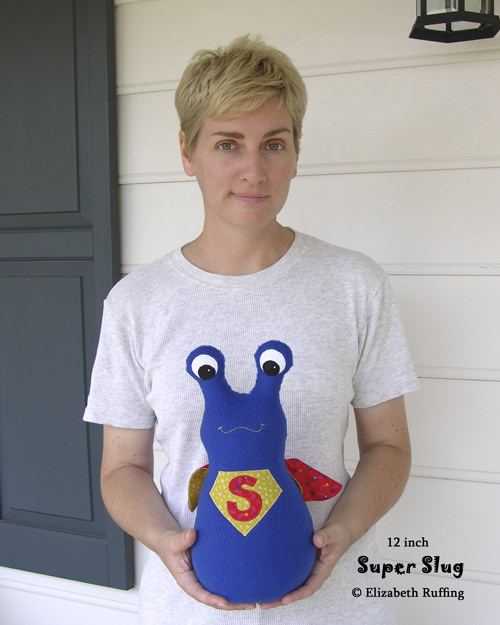 I was asked if I could make a fleece Super Slug, and I wasn't entirely sure I could. Mixing stretchy fabrics with non-stretchy fabrics seemed like asking for trouble. I usually make my "Hug Me! Slugs" out of either fleece or cotton, but I'd never tried both together. I used a mini iron to fuse the "super" emblem onto his chest, and then machine appliquéd it in place. I did the same for his eyes. I wish I had an even smaller mini iron, for the smaller slugs. I can't touch the iron to the fleece, because it could melt, which makes the process a bit tricky.
I hand-basted his cape in place before sewing it, but really had no problems overall. This opens up some new possibilities in my toy-making. More hybrid slugs are soon to be born.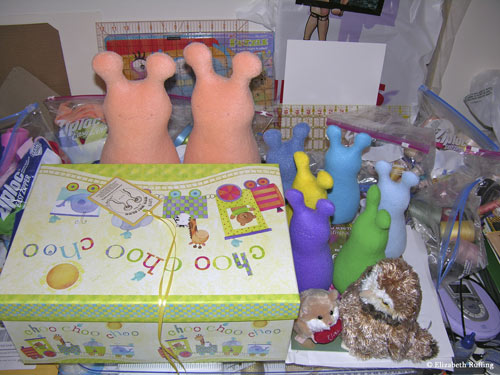 First, I have to finish these. I'll be hand sewing their eyes and hearts and smiles.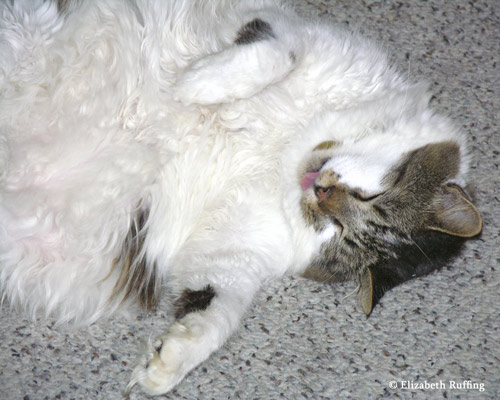 Speaking of smiles, my fur-kid here needs to have his worked on this week. He wasn't happy at all about people trying to look at his teeth, but he might need a couple of them taken out. I'm nervous about this, but hopefully all will go great and he'll feel much better afterward.