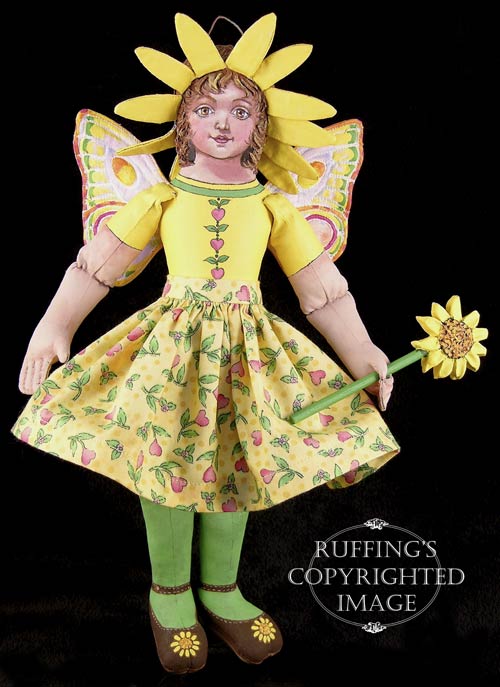 I'm glad they are nice memories! This is the first doll Max and I made together, beyond just trading tips and art materials. Her name is Suzie. Our next collaborative art dolls were cats and a bunny. I've been working on re-editing more past doll photos and web pages and blog posts for our Ruffing's site and Suzie was one of the dolls on my list today. I'm making headway, and things are looking good for our new-and-improved blog. I'm going to add as much as I can to it in the next two months, and then I plan to relaunch it on our home page.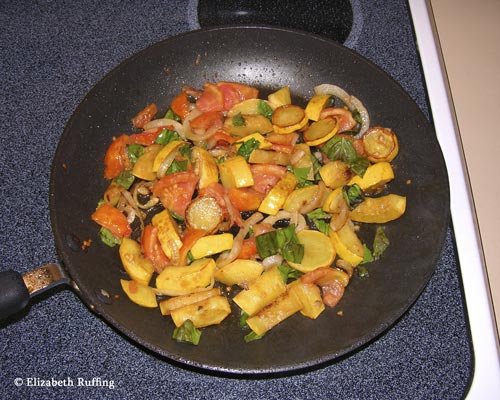 Our little garden gave us a yellow squash, a tomato, and some basil. I added some onion, and stir-fried them all together with some extra virgin olive oil. Once again, I waited too long to pick the squash, and the skin was a bit tough. I have to get the hang of harvesting. They still tasted good, with some salt and pepper, over fettuccine.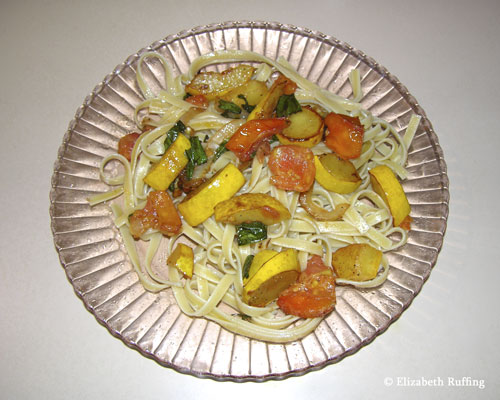 I've now seen New Moon, and I'm ready for Eclipse. I'm looking forward to it. Maybe I'll even get to see that part of the series on the big screen.