Pink Alley Cat Angel Sock Kitten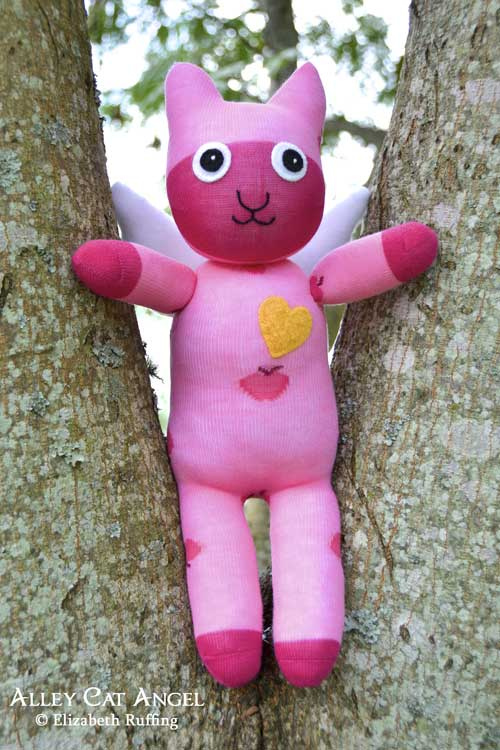 At long last, here is my second Alley Cat Angel sock kitten. Ten dollars from the adoption of this sock kitten will go to a cat rescue.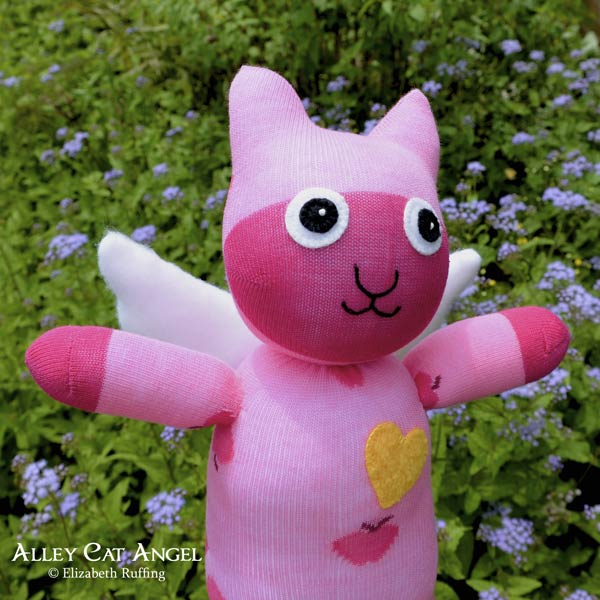 This kitten is dark and light pink, with an apple design. He or she has a gold fleece heart, and white fleece wings which have been lightly stuffed with Poly-Fil to make them puffy.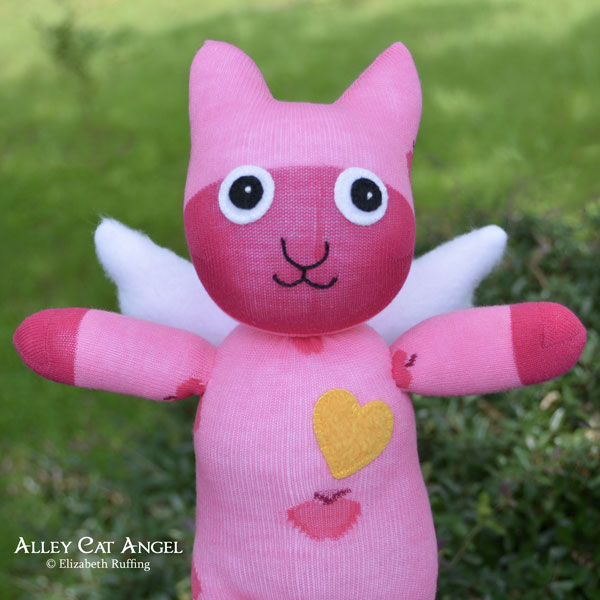 This angel kitten comes with a hang tag that can be personalized with a name of your choice or "For + a recipient's name", if you'd like to give her as a gift.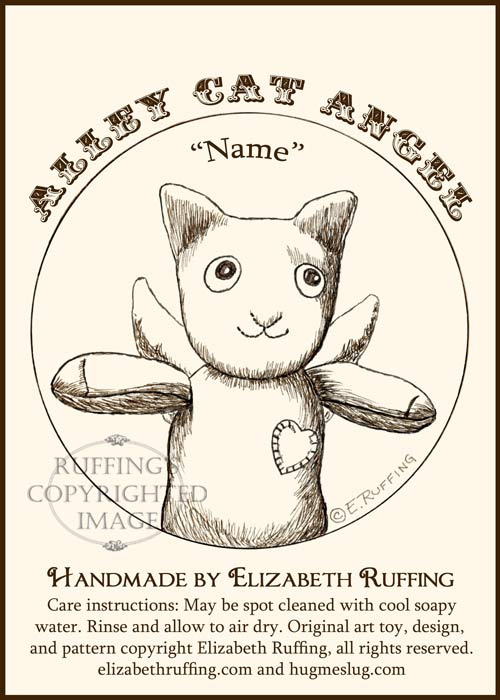 She is available in my Etsy toy shop and you can find her by clicking here.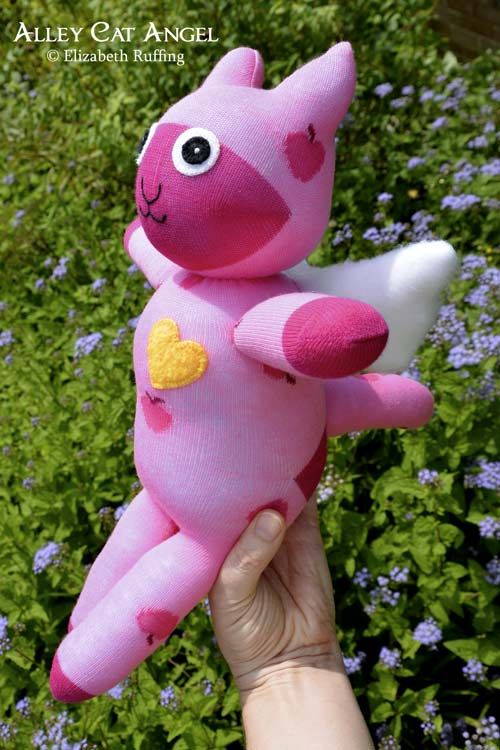 I am working on a blue polka-dot sock kitten and a yellow sock kitten coming up soon.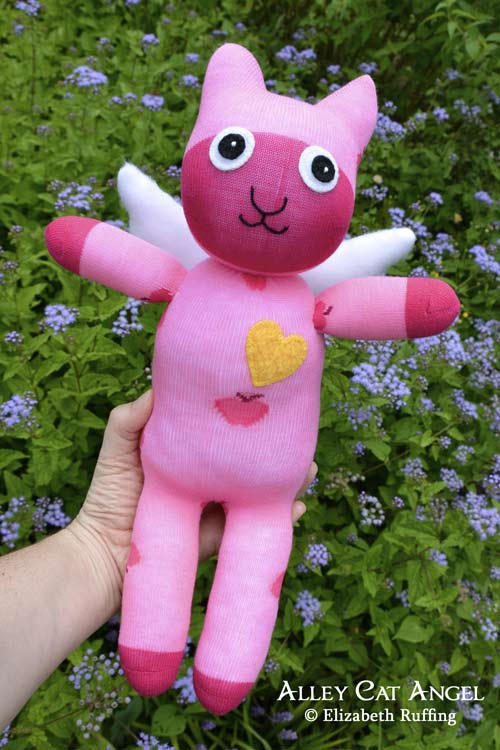 handmade-sock-dolls,plush,plushies,sock-cat,sock-kitten,Soft Dolls and Art Toys,softies