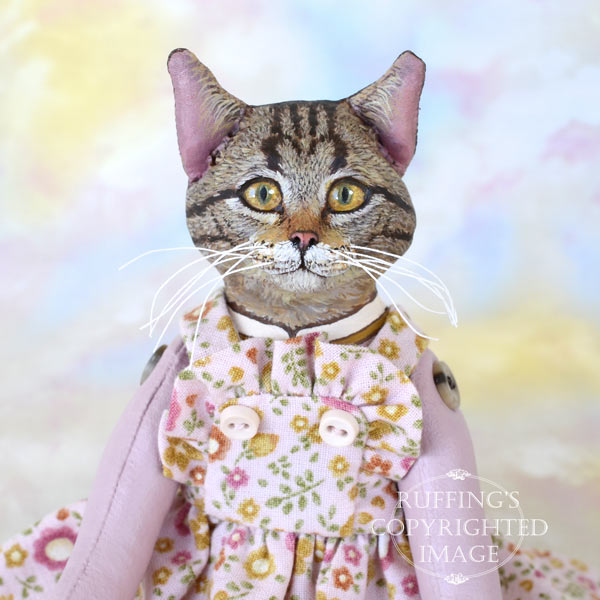 Meredith is a typical tabby, beautifully multicolored with dramatically dark stripes, and very expressive.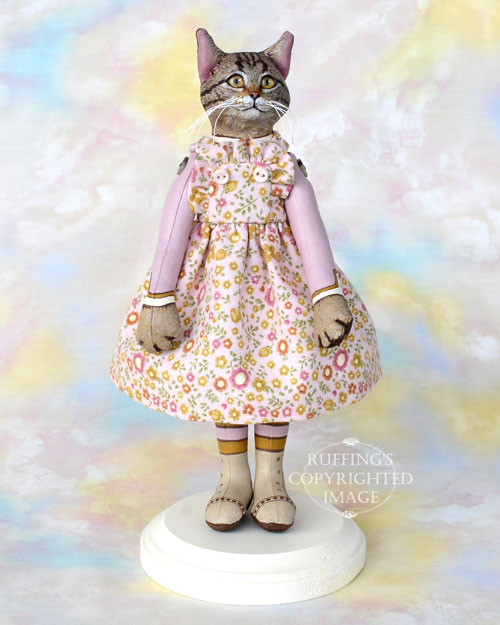 There is no need to ask how Meredith is feeling at any given time. Her little face will always tell you. There is also no need to ask her opinion. What she thinks will be clearly written on her face, and in her big yellow eyes.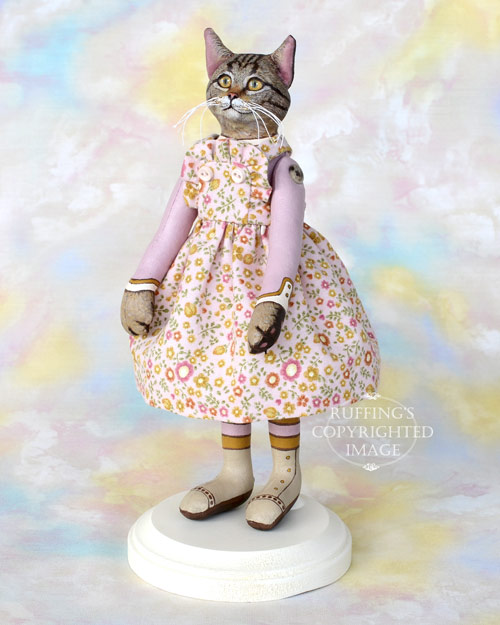 Meredith will approve or disapprove. She will like something or detest it. She will find something to be amusing, or absolutely dreadful.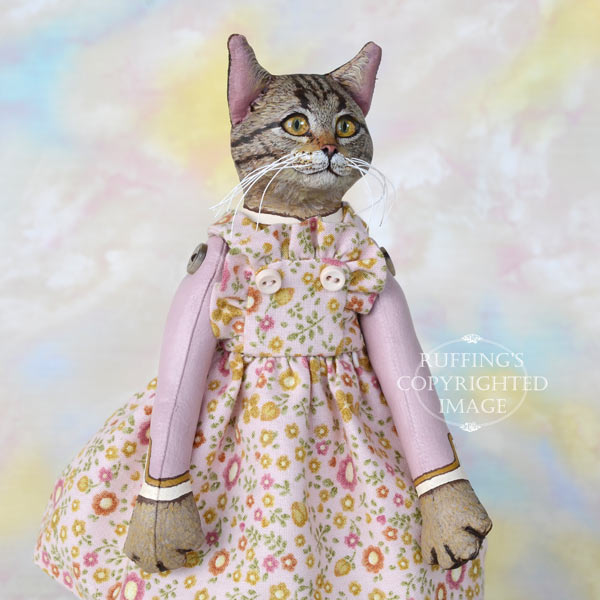 You will always know when Meredith is cheerful, and when she is blue.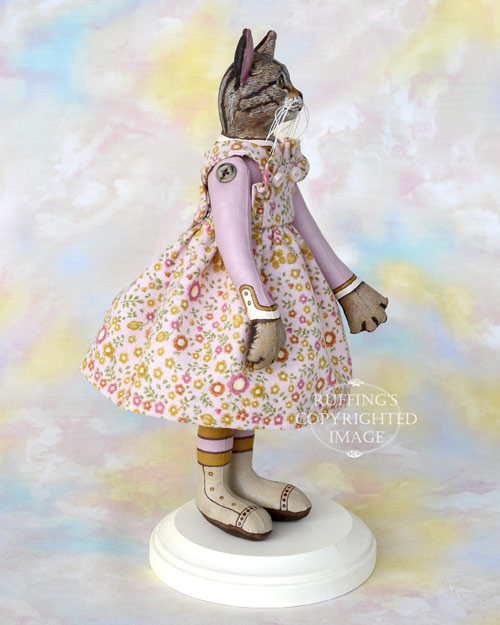 Meredith is cheerful today. She's wearing a pretty little pink pinafore covered in rose and gold flowers and sprays of green leaves. Under her pinafore she wears a darker pink blouse with ecru bands around the neck, cuffs, and hem. It has gold trim and tiny gold buttons.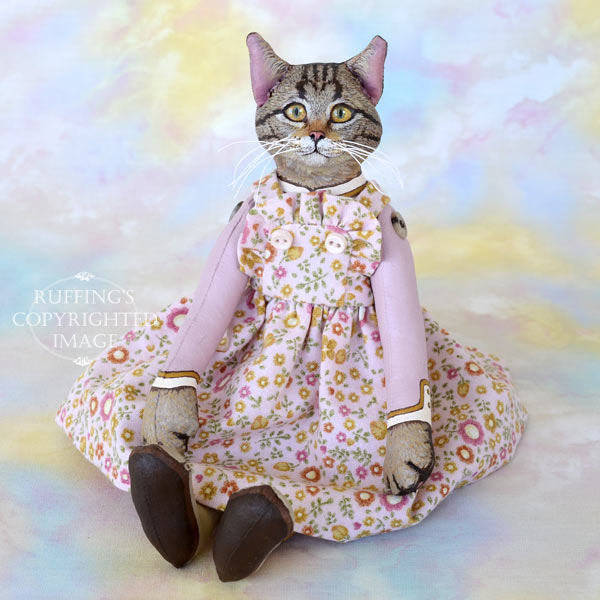 Meredith's striped tail emerges from her white bloomers. Her tights have bands of pink and gold. Tan high-button shoes cover her pretty kitty feet.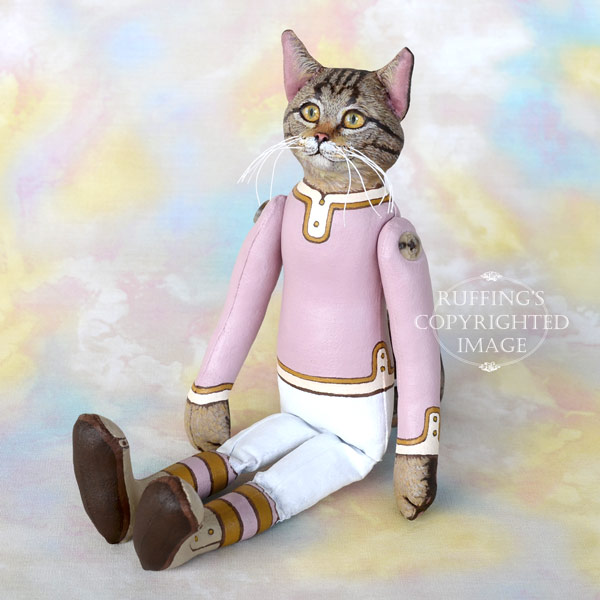 Meredith is a one-of-a-kind work of art, created from my own design and pattern. She is made from 100% cotton fabric which has been sewn, stuffed, and completely hand painted with acrylic paints. Her whiskers are made from stiffened cotton thread.
Meredith's paws are needle-sculpted, and her arms are button-jointed so that she can pose. Her face was sculpted from paperclay smoothed into her fabric head.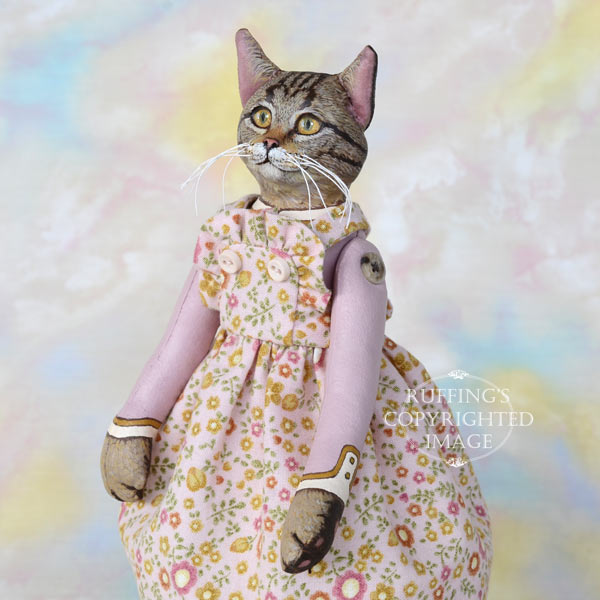 Meredith's curled tail enables her to sit cheerfully by herself on a shelf or on a table, or in a cabinet. She can also sit on a chair or stand with a doll stand. (Chair and doll stand not included.) Meredith is meant for display only.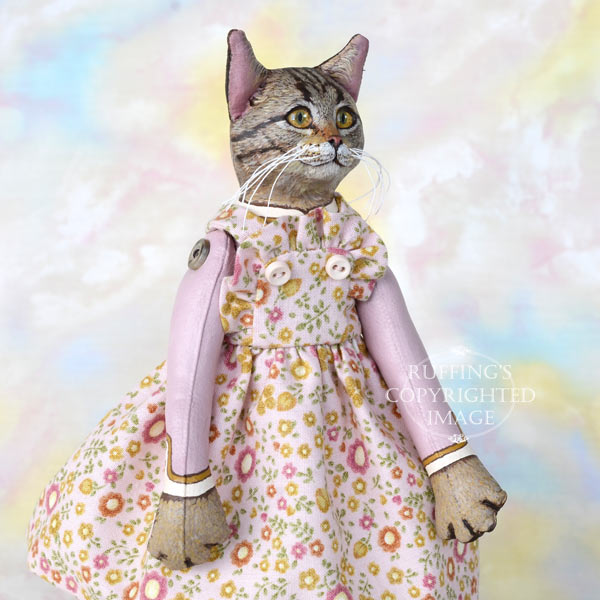 Meredith is signed and sealed with matte varnish for protection and preservation. She is 8 and 1/2 inches tall.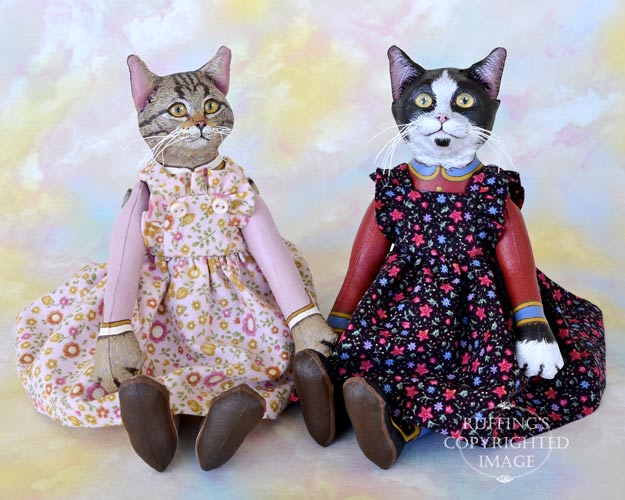 Update: Meredith has been adopted. Thank you!
Meredith's tuxedo-cat friend is Echo, who can be found by clicking here.