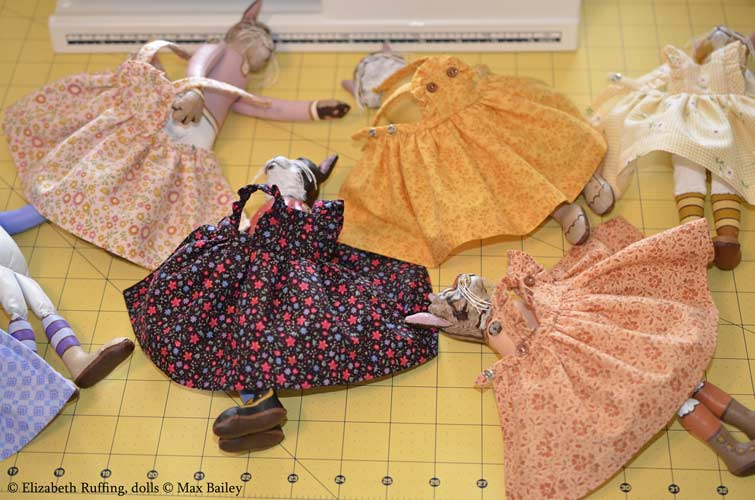 Yesterday, in addition to photographing fleece bunnies and my sock kitten, we also photographed nine new original, one-of-a-kind cat art dolls by Max Bailey. I was in charge of ironing their outfits, and putting the right outfits with the right dolls.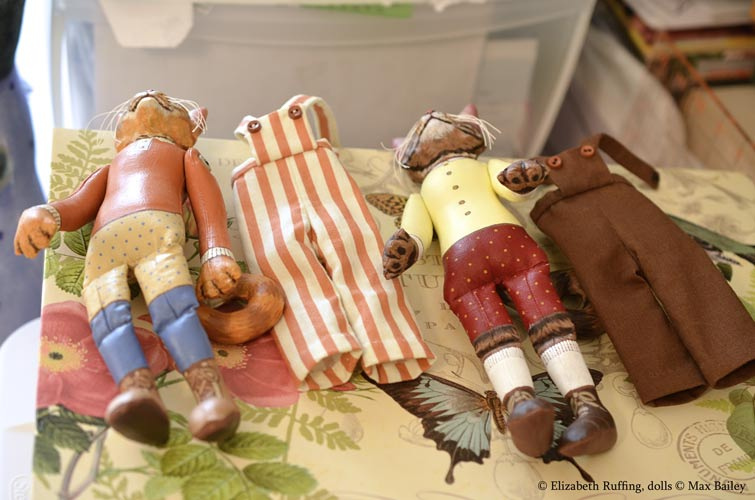 I thought I had it all right, but I switched one dress with another. I thought the one dress looked especially pretty on the doll I accidentally dressed in it, and so we went with the dress exchange.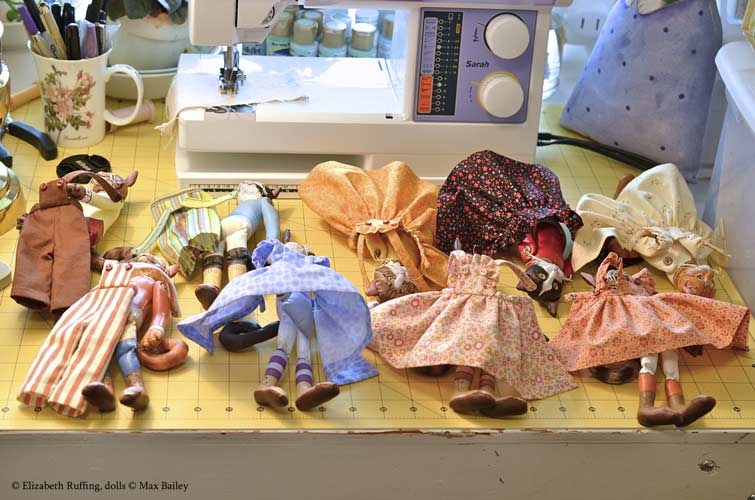 I then ironed our backdrop, which is quilting cotton, a blend of pink, blue, and yellow.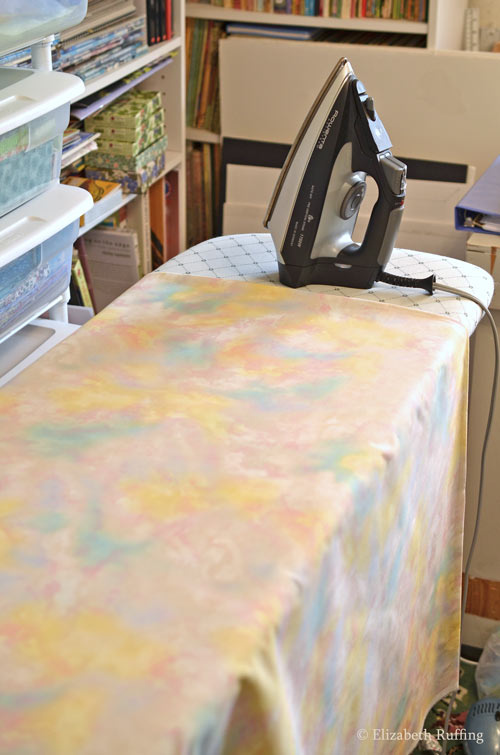 We set up foam core, on a box, on a table, to get the dolls the right height compared to the camera and tripod.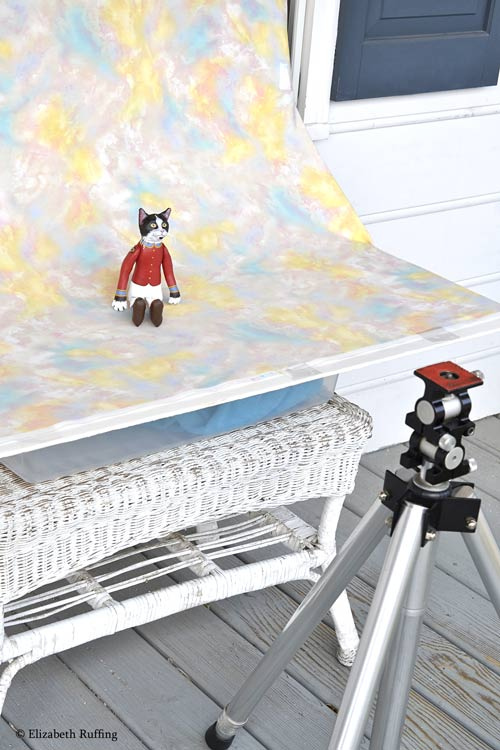 We take our photos outside on our porch, to get natural light. We always have to wait for the direct sunlight to pass over the house, so we don't get harsh shadows. I'm trying out my new micro lens for these. The photos look good so far, but it will take me a while to get them all edited and posted. We'll be posting our new original one-of-a-kind cat art dolls, and stuffed animal toys, in our Ruffing's shop.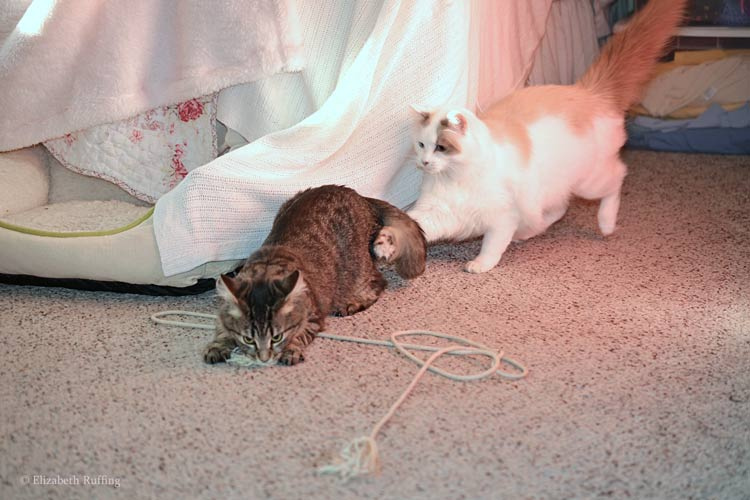 The kittens have been loose in the house during the day. We round them up at night, for bedtime in the laundry room. In the morning, they are raring to go, and start meowing to let us know it is time for them to come play.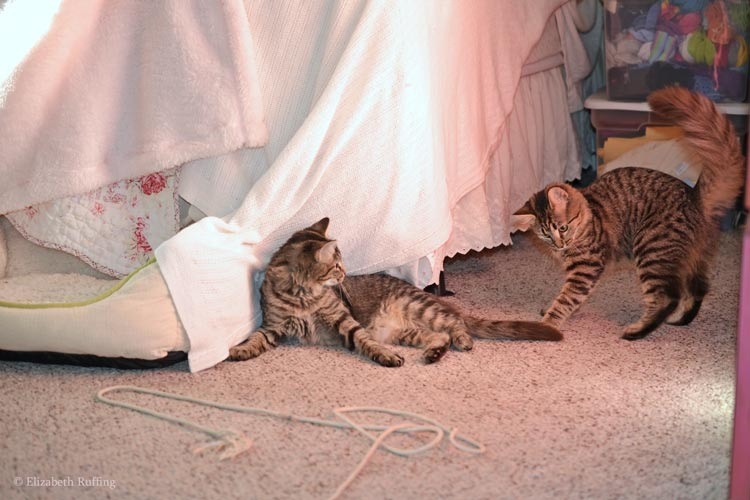 Josephine has been very happy to have the girls to play with her. They are closer to her own age than her other friends.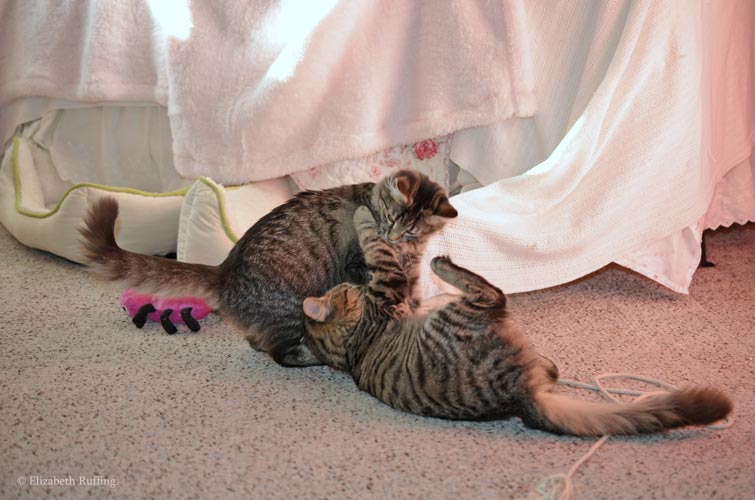 Phoebe doesn't want any people touching her, but she is the more adventurous of the two kittens. I find her watching me, and hanging out around me too, even though she will still hiss or scoot if I try to pet her. I can tell she likes me, in spite of that. She just wants to set her own rules about people.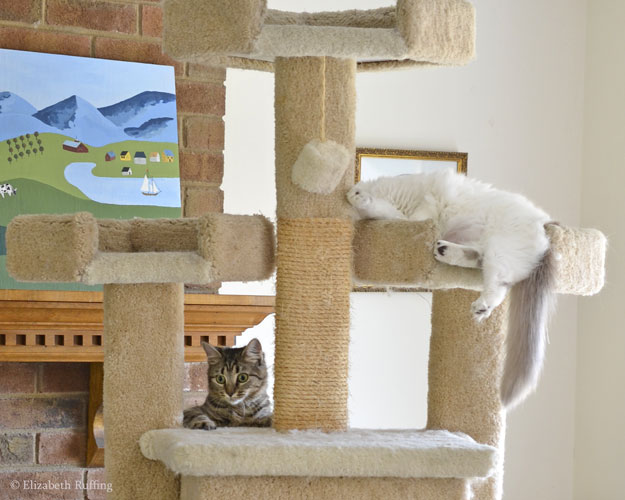 Phoebe was the first to try out the cat gym. Josephine is showing her around. Bertie joined them later, but Bertie likes to relax in the bedrooms more, trying out the fuzzy blankets.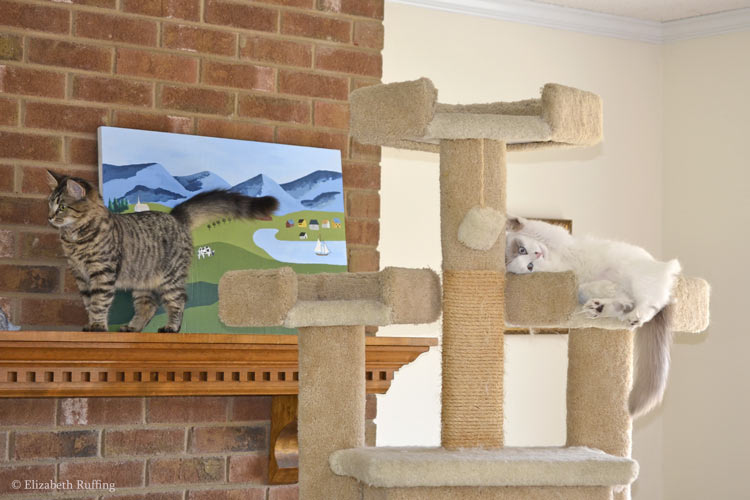 They are both settling in very well. They'll have their spay day soon, and get their microchips, which is good, because they probably will start refusing to go to bed in the laundry room. Already, bedtime keeps getting bumped up until later because they want to keep playing and running around.