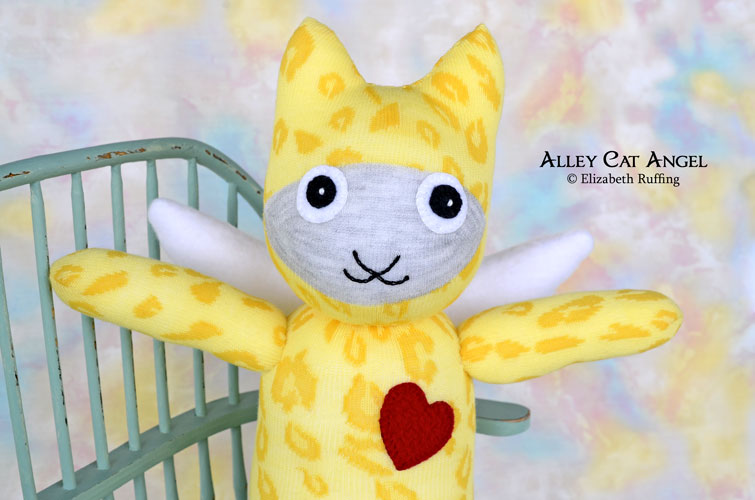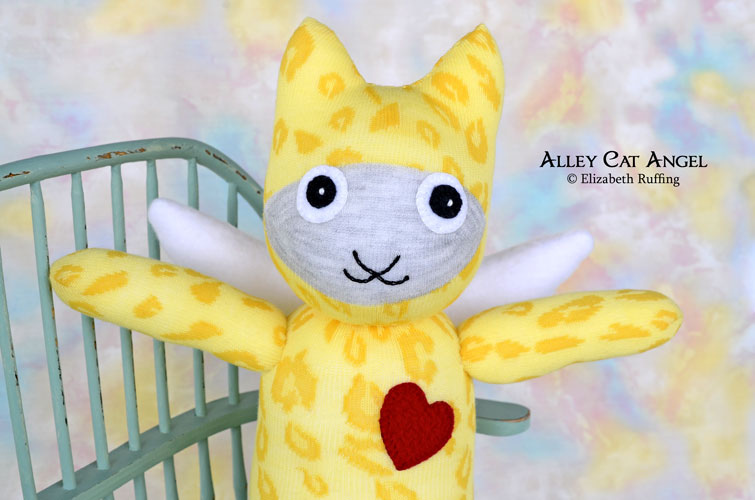 I photographed and posted a new Alley Cat Angel Sock Kitten today. This one is yellow with an animal print, kind of like a leopard, only yellow on yellow, with a red fleece heart. She (or he) has soft stuffed fleece wings, and comes with a hang tag that can be personalized. Ten dollars from the adoption of this sock kitten will go to a local cat rescue, Alley Cats and Angels of NC.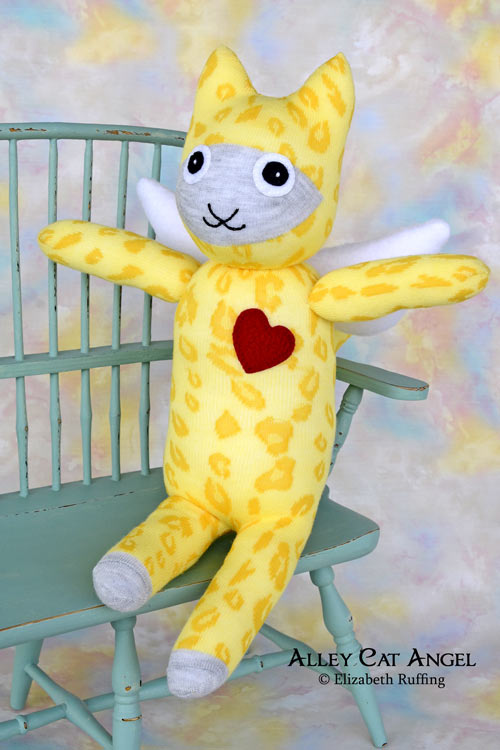 I will be posting my new handmade stuffed animal toys in our Ruffing's shop.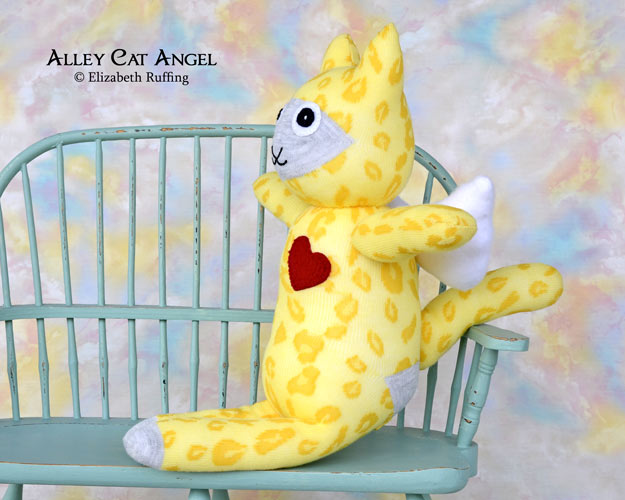 I have been sewing away, trying to make a variety of animals.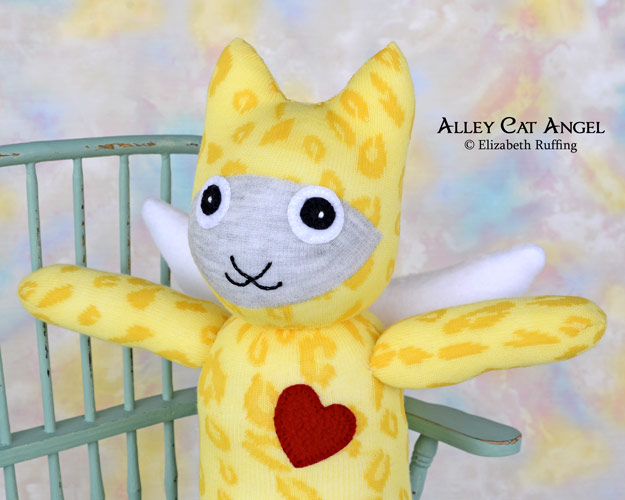 I also finished some new fleece Hug Me Bunnies.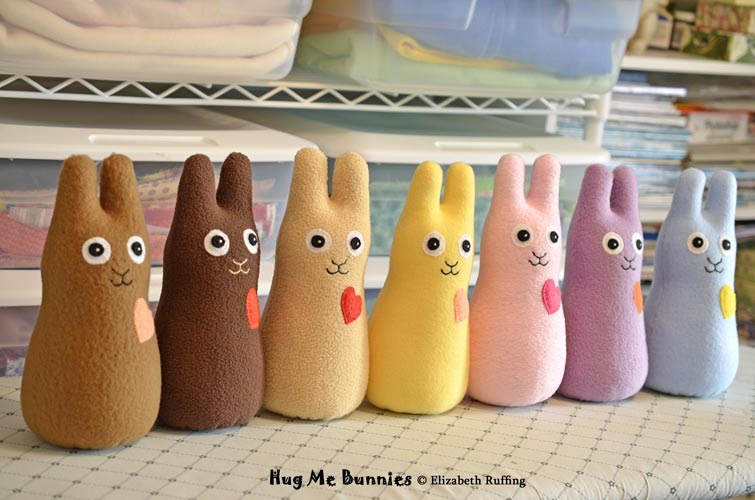 And I picked out a limited number of colors for custom bunnies.