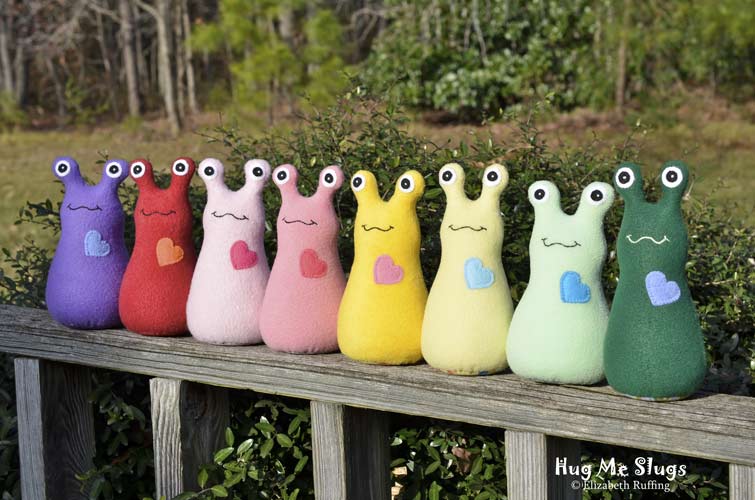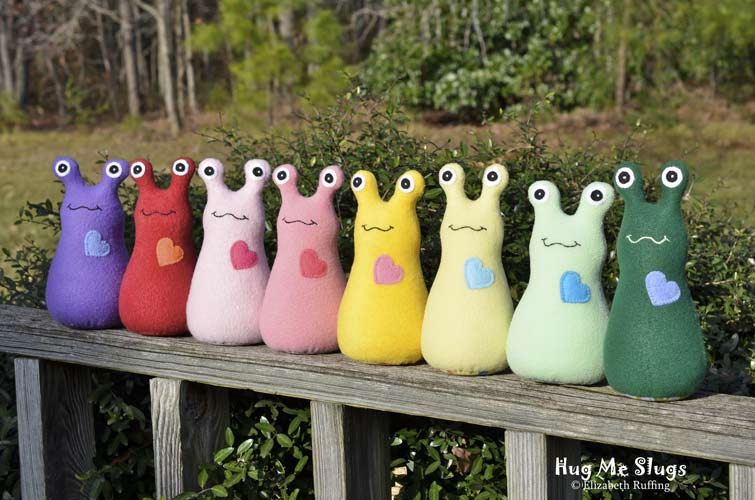 I have finished a few more 7-inch stuffed animal fleece Hug Me Slug art toys. I will be posting my new handmade stuffed animal toys in our Ruffing's shop. Right now, a portion from each sale will be going to help cats and kittens in our community, through a local cat rescue, Alley Cats and Angels of NC. There are some sock kittens in the mix as well.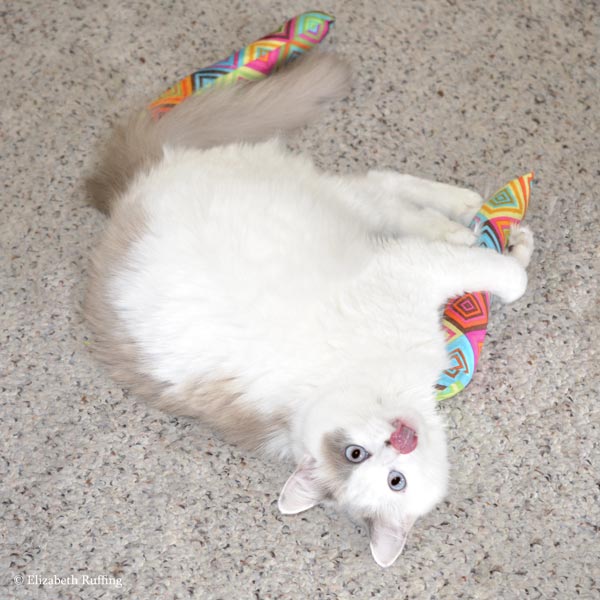 I went to a Christmas party for a local cat rescue group this month. They had a beautiful tree, lots of yummy food, and a secret Santa gift exchange. I brought cat toys, thinking anyone there could use them. I also came home with cat toys. These are handmade by the rescue volunteers.
The catnip squares and cigars were a big hit. They are selling these for fundraising as well. They will ship them too, if anyone is interested in stocking stuffers for their kitties. If anyone would like some, they have an assortment of handmade catnip toys available in the Alley Cats and Angels shop. I also made a tutorial for making catnip toys, including catnip squares, cigars, and kickers, with patterns I made for them.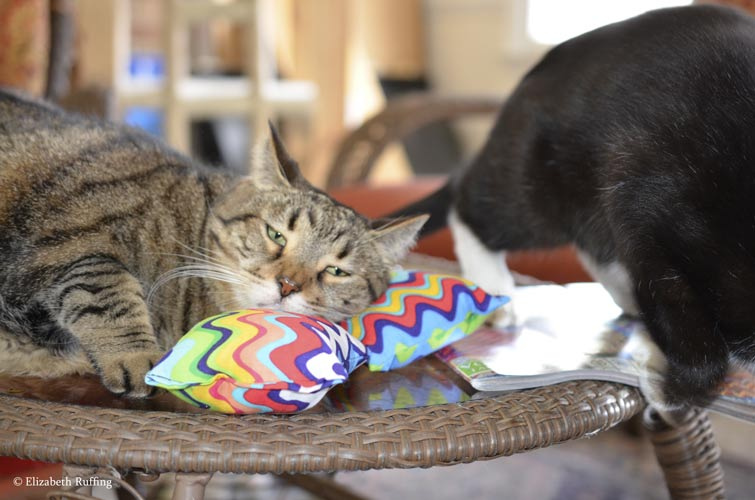 I've been sewing away, and getting behind on posting toys I finish on my blog. As you can see, slugs are coming and going around here. I've cut off the custom listings for now, but I still have plenty of ready-made toys available. I ship Priority Mail, within the United States, which usually takes 2-3 to arrive. I usually ship out within a day or two, giving me time to make their personalized hang tags and get to the Post Office.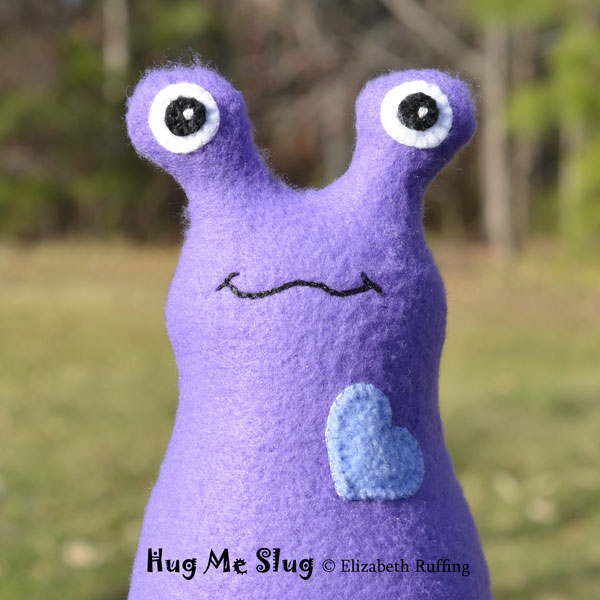 People can have a name of their choice, or "For + a recipient's name" on each tag. There is room on the back of the tags for a short message. I even went out and got some gift bags, just in case anyone needed gift wrap. The postage goes up for this, as I need a larger box, but a few dollars usually covers a gift bag, greeting card, and the extra postage.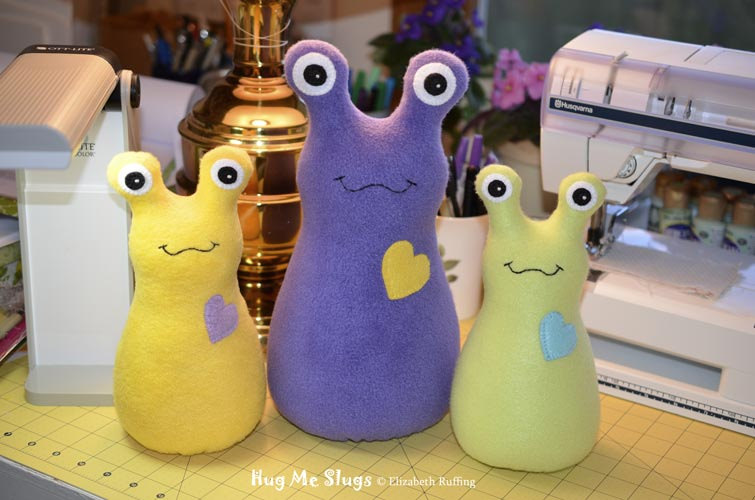 I've been well on schedule. It helps not to pile up on custom orders. I will keep adding more handmade toys to my shop.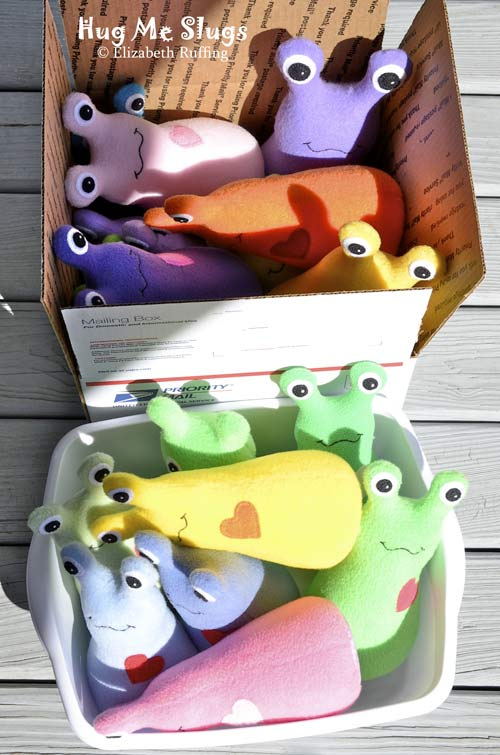 Hope everyone is having a good holiday season.