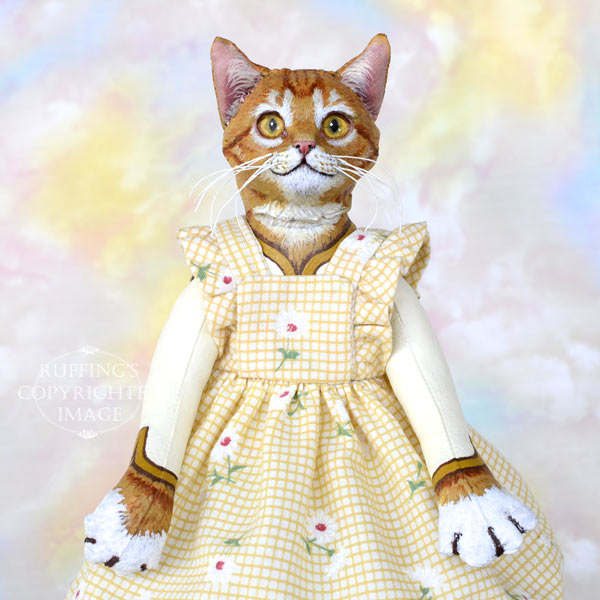 Maizie is a pretty ginger-and-white tabby cat with a bright little face and big yellow eyes.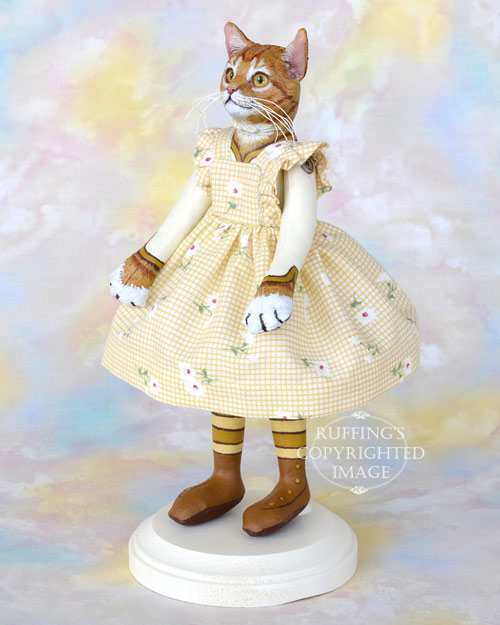 Everyone knows where Maizie got her name. She lives happily next to a big cornfield where you can often find her walking between the rows of tall cornstalks. She loves the rustle of the papery leaves, and laughs when the corn silk tickles her nose.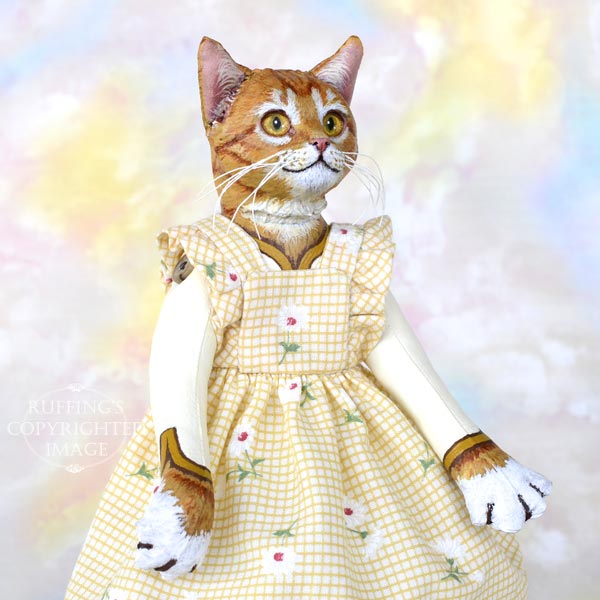 Maizie is always ready for a game of hide 'n seek in the field. She counts to ten, and her friends run through the field, peeking around the cornstalks, hiding from Maizie, who shrieks with delight when she finds each of them.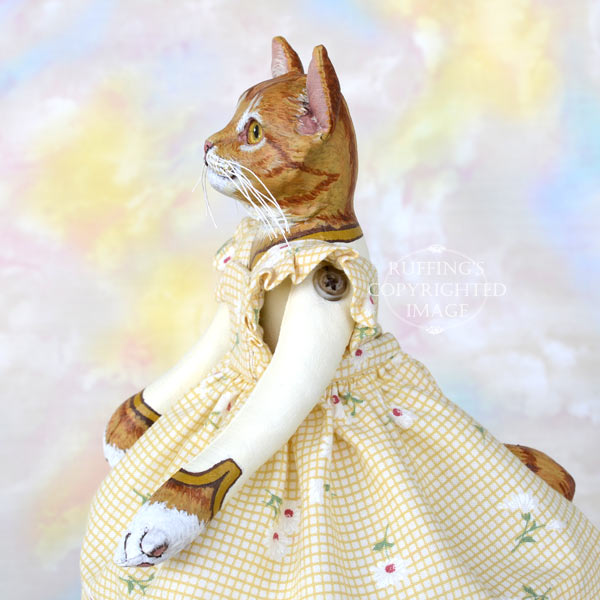 Late in the afternoon, when they are tired, Maizie and her playmates gather up a pile of corn husks and put them under the oak tree. Paws behind their heads, they lie on their backs and gaze up through the leaves at the blue summer sky. They all agree that it has been a most perfect afternoon.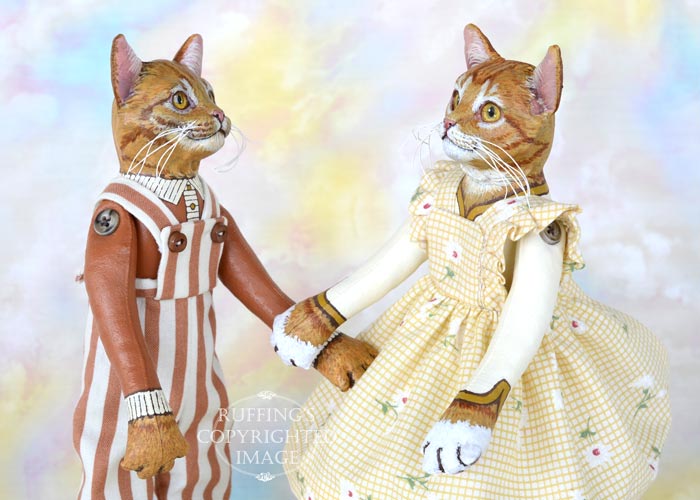 Maizie is wearing a gold and white pinafore decorated with white daisies on dainty green stems. The bib and over-the-shoulder straps are ruffled to frame her pretty face.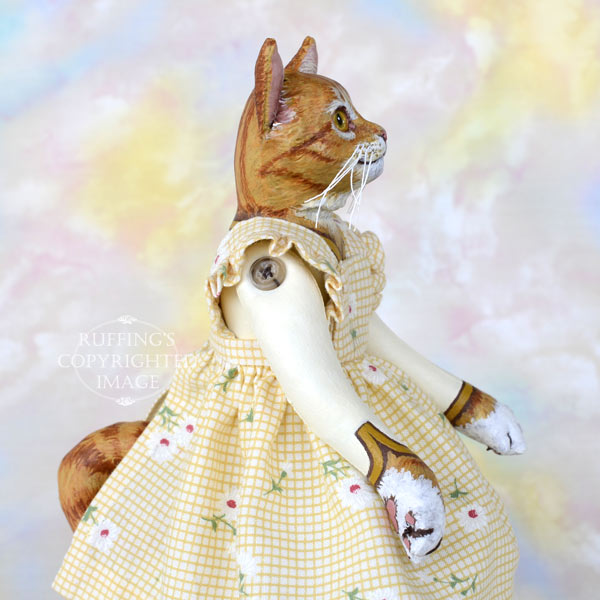 She has a cream colored shirt decorated with gold bands at the neckline and sleeves. Her pantaloons are white, and from them emerges her striped ginger tail that has a white tip.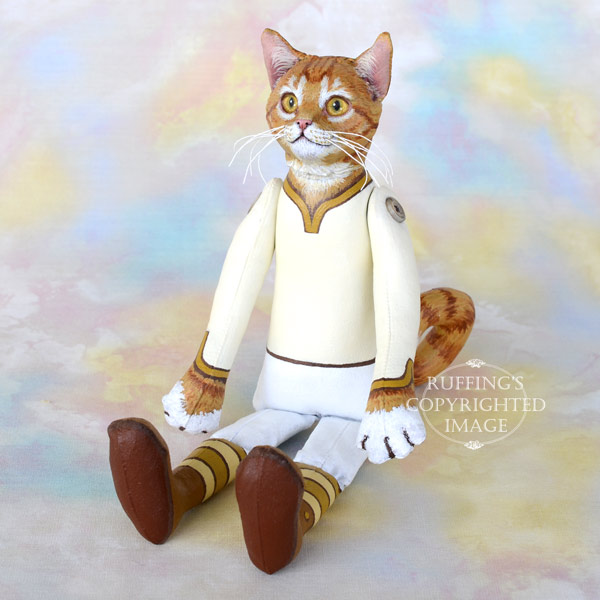 Her tights are striped in two shades of gold, and covering her kitty feet are golden brown high-button shoes with gold buttons.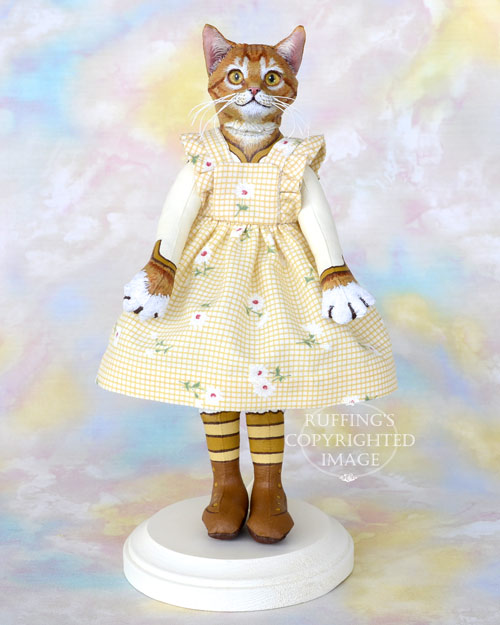 Maizie is an original one-of-a-kind work of art, created from my own design and pattern. She is made from 100% cotton fabric which has been sewn, stuffed, and completely hand painted using acrylic paints. Her whiskers are made from stiffened cotton thread.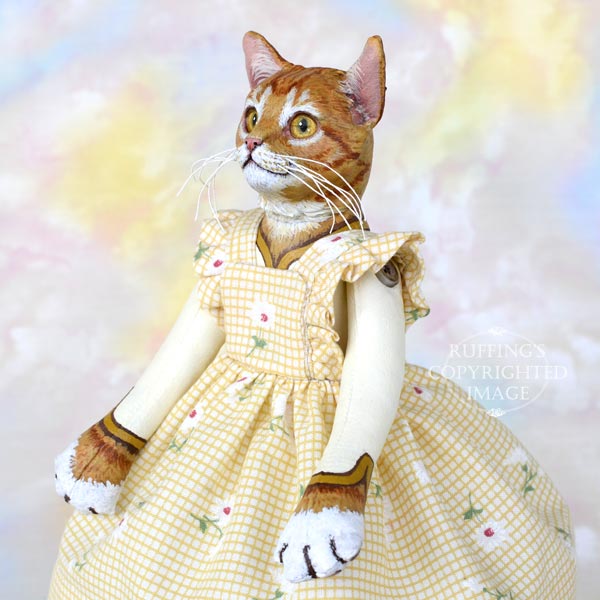 Maizie's paws are needle-sculpted, and her arms are button-jointed so that she can pose. Her face was sculpted from paperclay smoothed into her fabric head.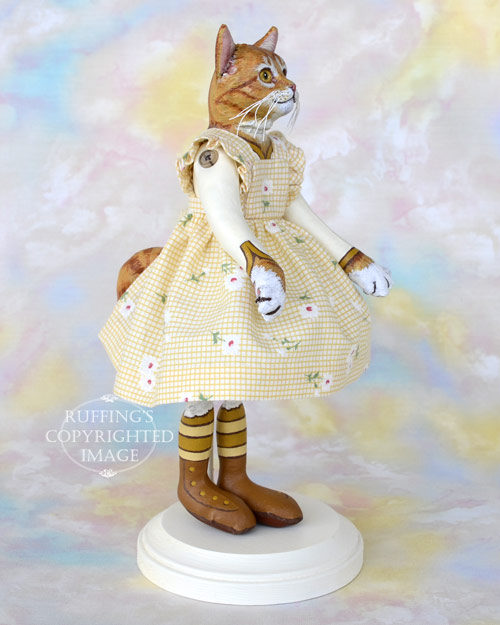 Maizie's curled tail enables her to sit very nicely on a shelf or a table, or in a cabinet.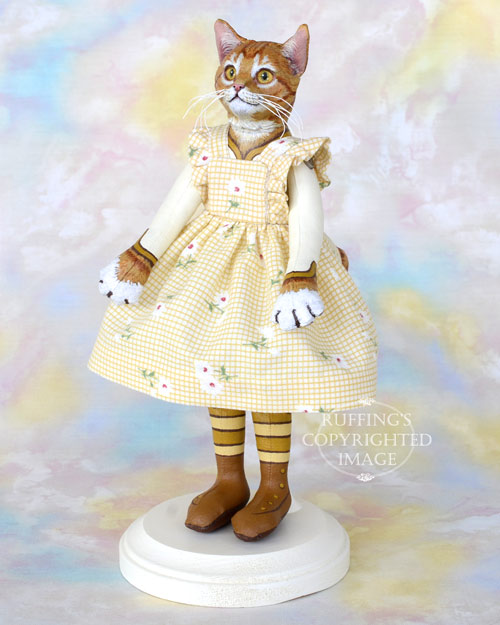 She can also sit on a chair, or stand with a doll stand. (Chair and doll stand not included.) Maizie is meant for display only.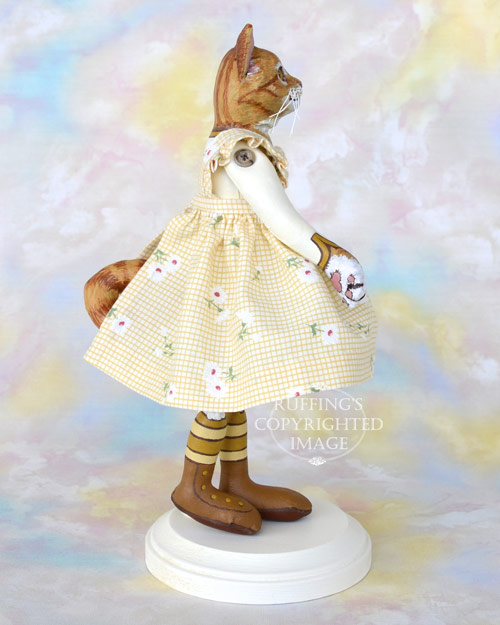 Maizie is signed and sealed with matte varnish for protection and preservation. She is 8 and 1/2 inches tall.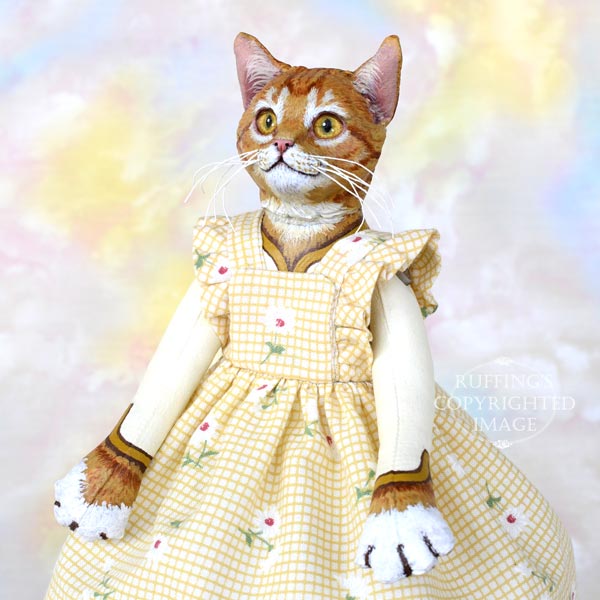 Update: Maizie has been adopted. Thank you!
Maizie's ginger-tabby-cat boyfriend is Randolf.