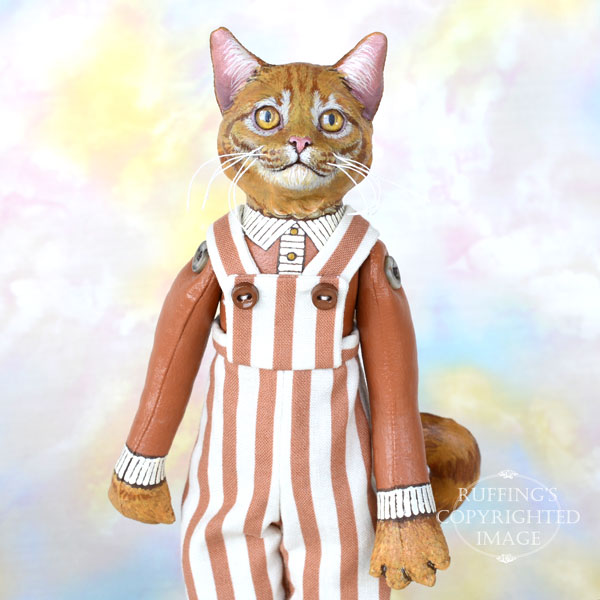 Randolph is a generous and kind-hearted ginger tabby cat.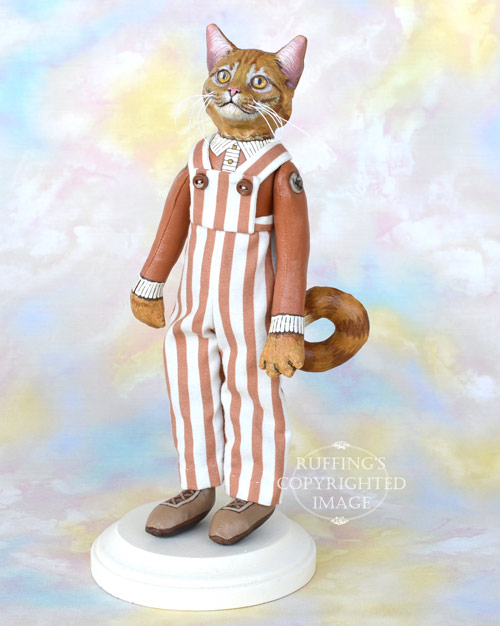 "Time to eat," Randolph announces to his brothers and sisters. He makes sure they all eat before he does.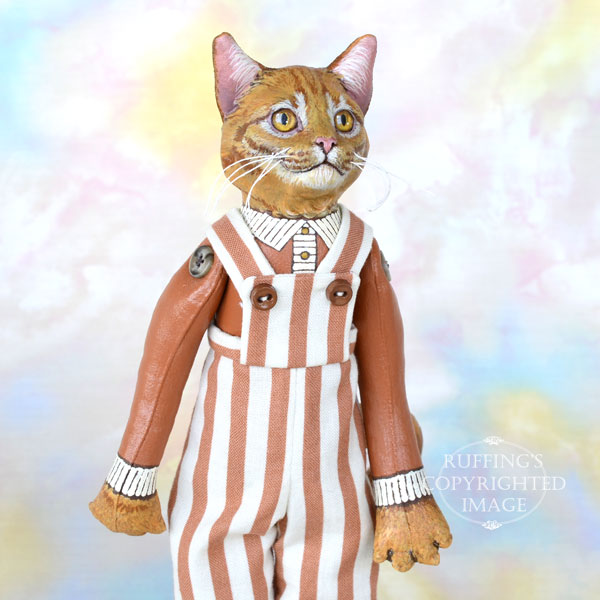 Randolph makes the rules at playtime, where fighting is not allowed. "No pummeling," he will say, and they will all sit down.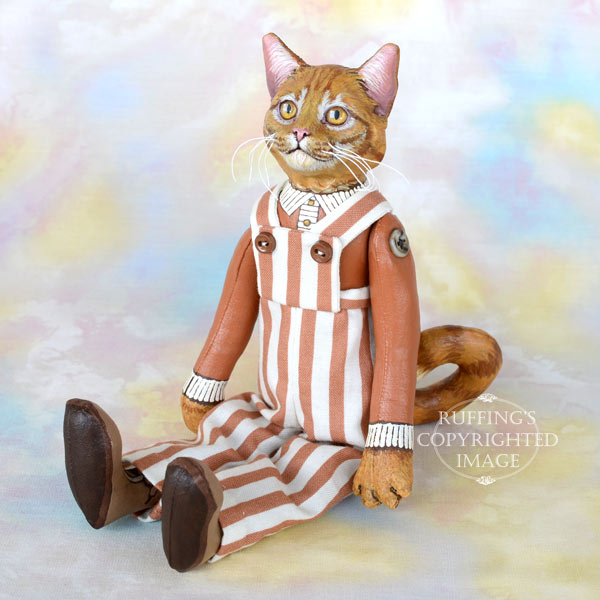 At bedtime, Randolph takes a vote on which bedtime story to read. He reads it aloud until they all nod off.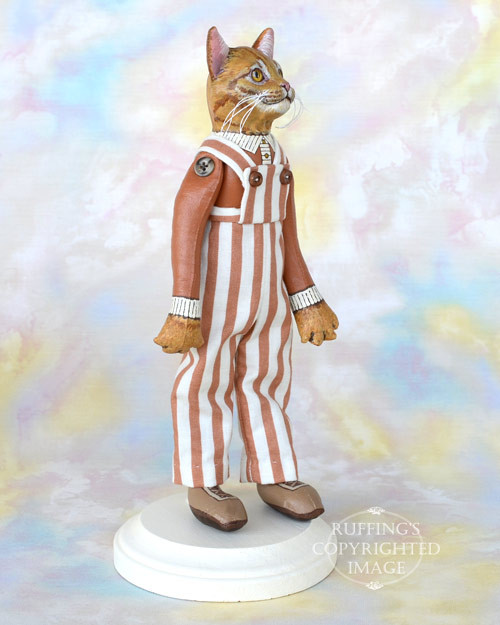 Everybody loves and admires Randolph, who always keeps their best interest and well-being first in his heart.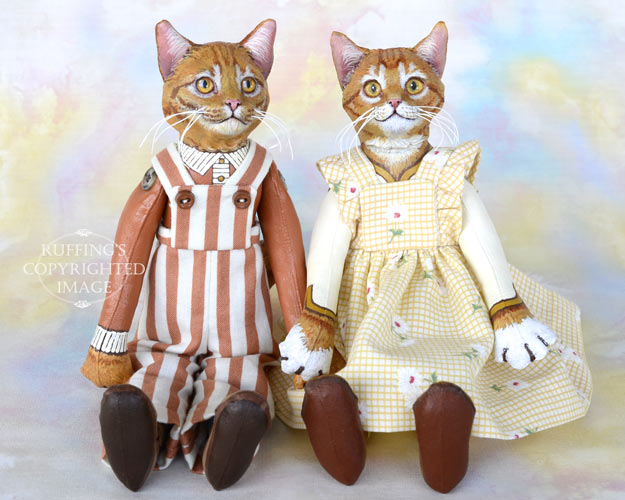 Maizie, his girlfriend, thinks Randolph is the most wonderful cat in the world. When he holds her hand, she's in seventh heaven.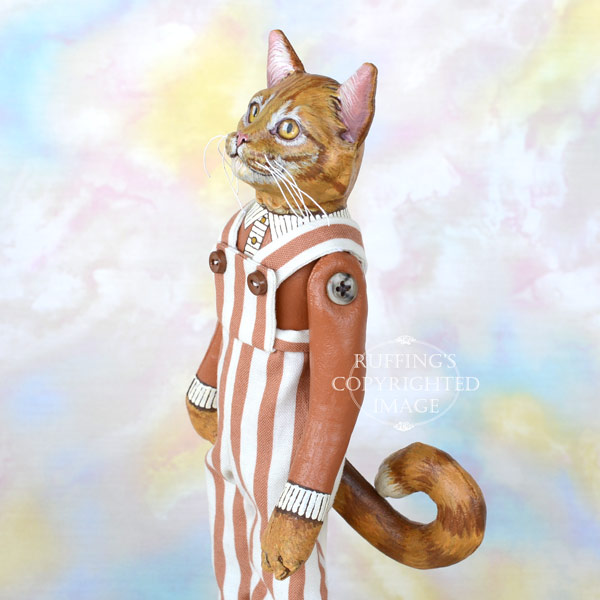 Randolph is a handsome ginger tabby cat with big yellow eyes that reflect his serious nature. Always well-dressed, he is wearing striped overalls in terra-cotta and white, with a coordinated knit shirt. The overalls have two buttons on the bib and straps that cross in the back.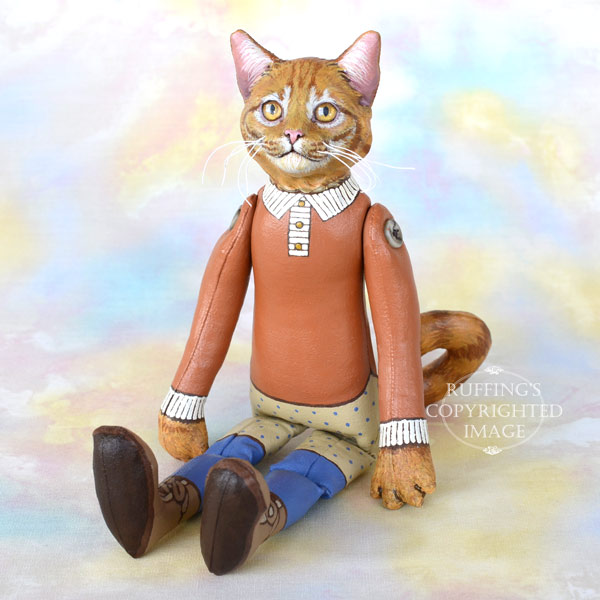 Randolph's undershorts are light tan, with blue polka dots that match his long blue socks. His very practical lace-up boots are two tones of tan.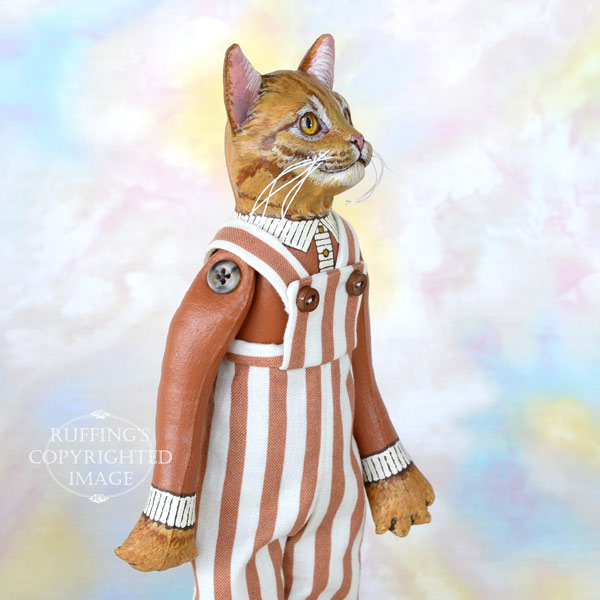 Randolph is an original one-of-a-kind work of art, created from my own design and pattern. He is made from 100% cotton fabric which has been sewn, stuffed, and completely hand painted with acrylic paints. His whiskers are made from stiffened cotton thread.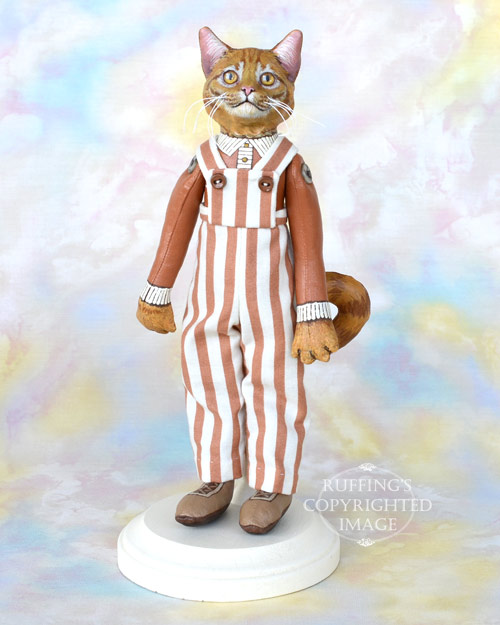 Randolph's paws are needle-sculpted, and his arms are button-jointed so that he can pose. His face was sculpted from paperclay smoothed into his fabric head.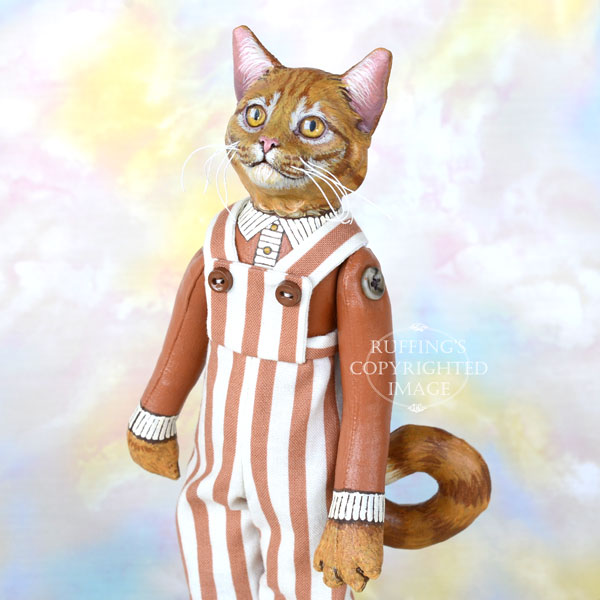 Randolph's curled tail enables him to sit proudly on a shelf or a table, or in a cabinet. He can also sit on a chair or stand with a doll stand. (Chair and doll stand not included.) Randolph is meant for display only.
Randolph is signed and sealed with matte varnish for protection and preservation. He is 8 and 1/2 inches tall.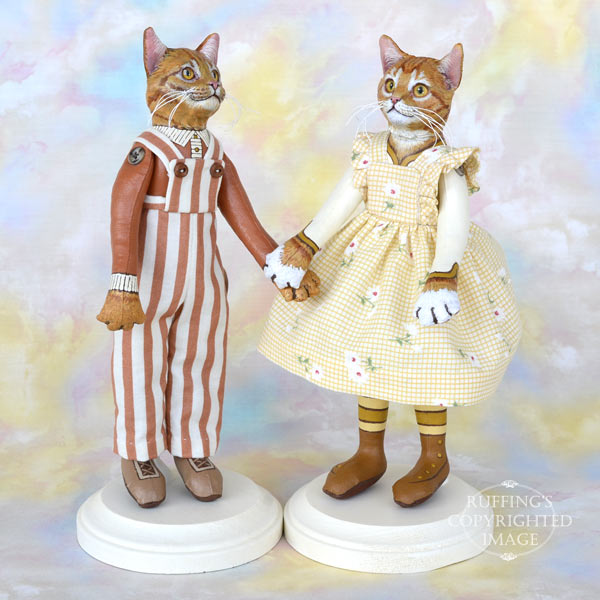 Update: Randolph has been adopted. Thank you!