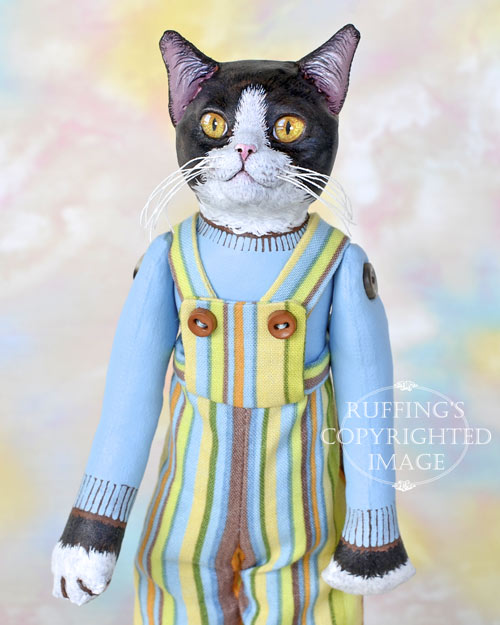 Tommy the tuxedo cat is certain of two things: 1) that he is extremely handsome, and 2) that he is remarkably popular.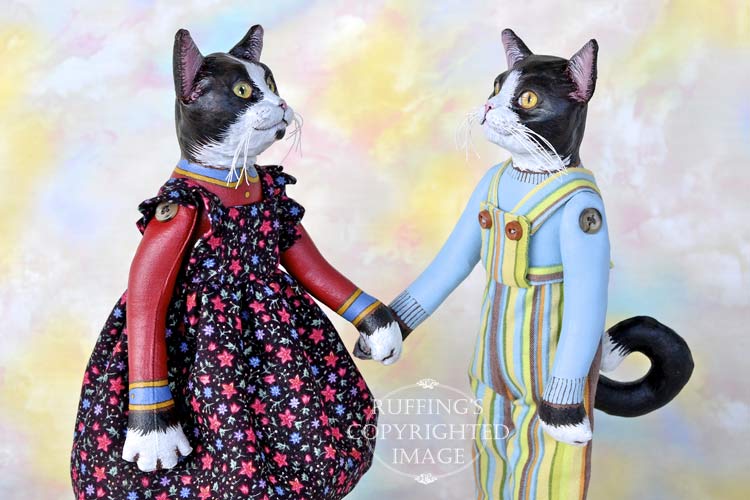 "Maybe it's the cool striped overalls," Tommy wonders, "or it could be the flashy red truck I drive."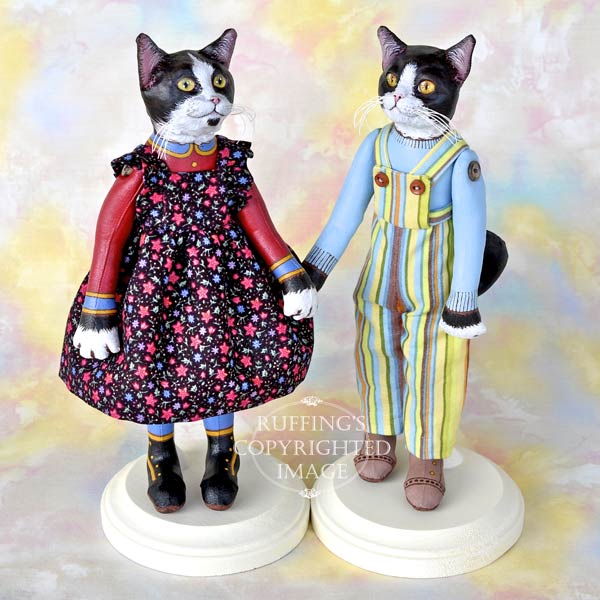 Wherever he stops his truck to make a delivery, the girls all swarm around Tommy. They giggle and nudge each other, and act very silly. The boys all shout "Hey! It's Tommy!" They pat him on the back and shake his hand.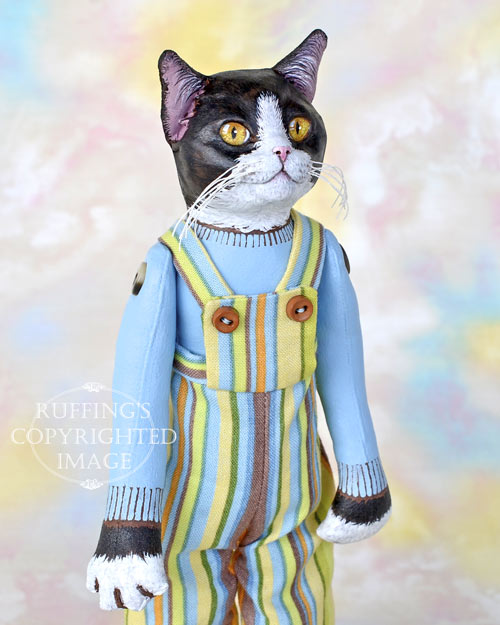 Tommy, though a little flustered by all this attention, tries to do his job as best he can.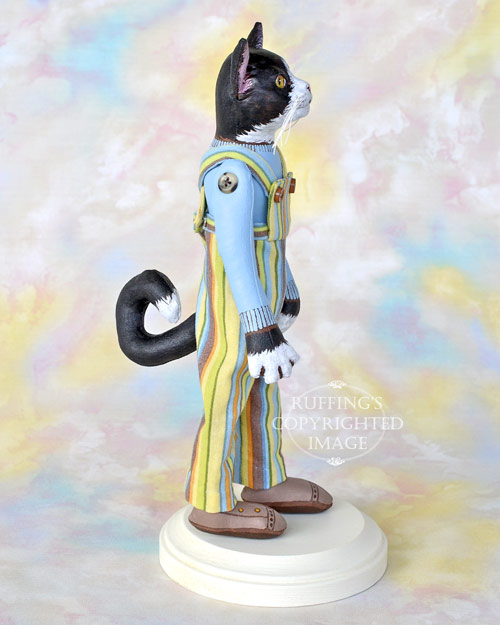 He stops to deliver his goods to stores like The Kitty Emporium, and Katie's Kitchen, where he is always welcomed.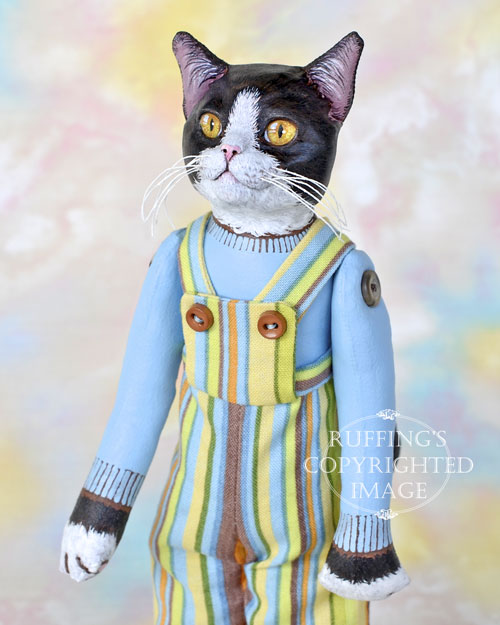 Into each shop, Tommy carries case after case of fine quality aromatic catnip, for making catnip tea, or for filling pillows, or just for sprinkling and sniffing.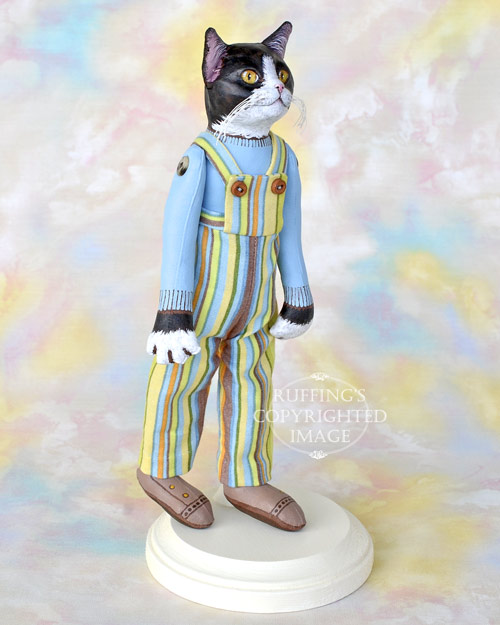 Tommy loves his job.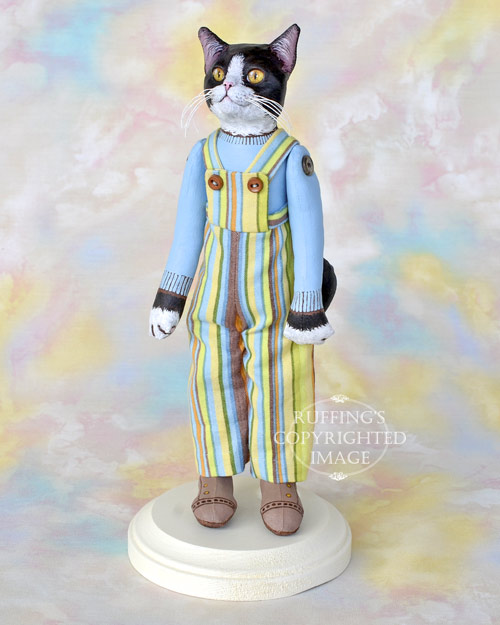 Tommy's colorful overalls are striped in brown, yellow, orange, green, and blue. The blue matches the blue of his sweater. His undershorts are white, and his socks are yellow. He wears brown high-button shoes with gold buttons.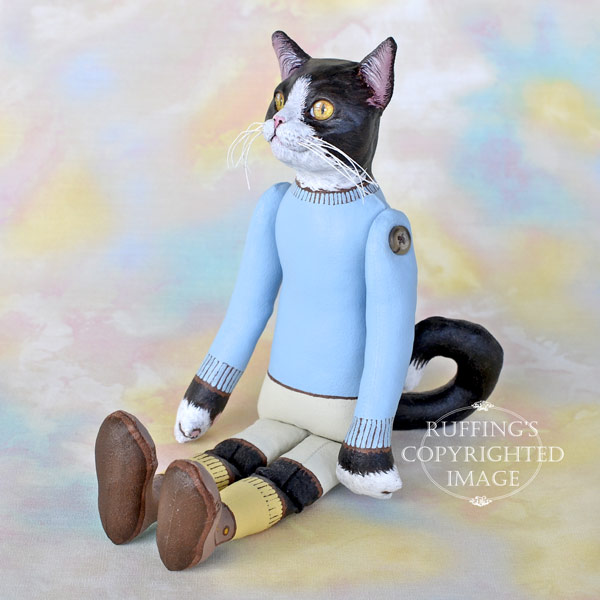 Tommy is an original one-of-a-kind work of art, created from my own design and pattern. He is made from 100% cotton fabric which has been sewn, stuffed, and completely hand painted with acrylic paints. His whiskers are made from stiffened cotton thread.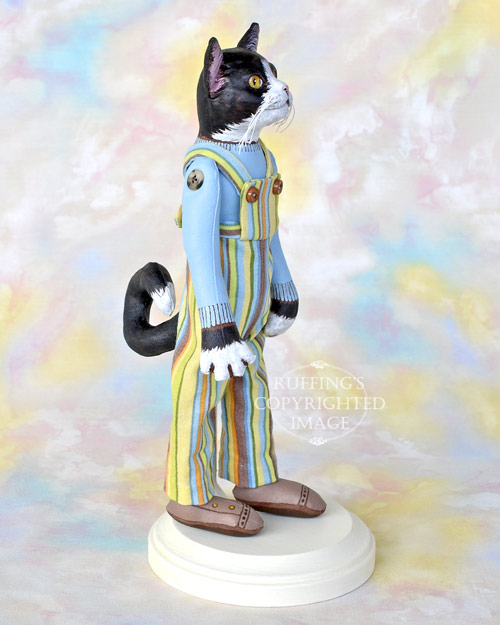 Tommy's paws are needle-sculpted, and his arms are button-jointed so that he can pose. His face was sculpted from paperclay smoothed into his fabric head.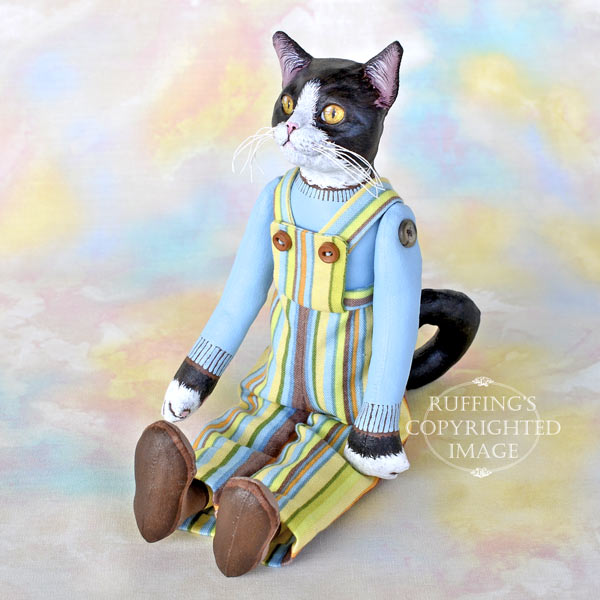 Tommy's curled tail enables him to sit proudly on a shelf or a table, or in a cabinet. He can also sit on a chair, or stand with a doll stand. (Chair and doll stand not included.) Tommy is meant for display only.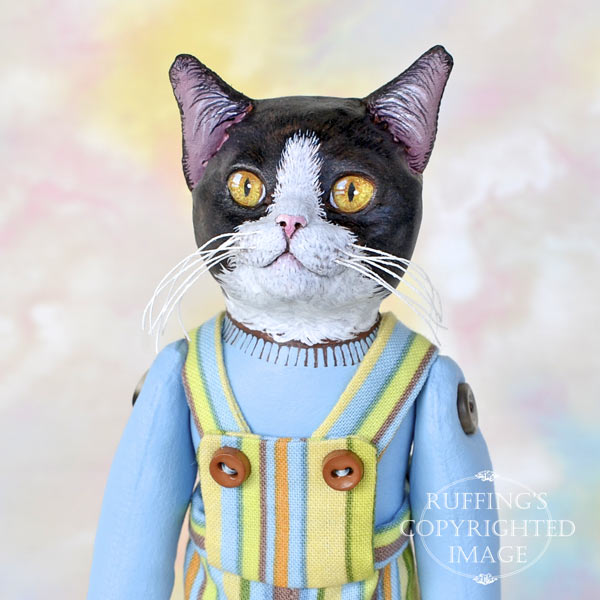 Tommy is signed and sealed with matte varnish for protection and preservation. He is 8 and 1/2 inches tall.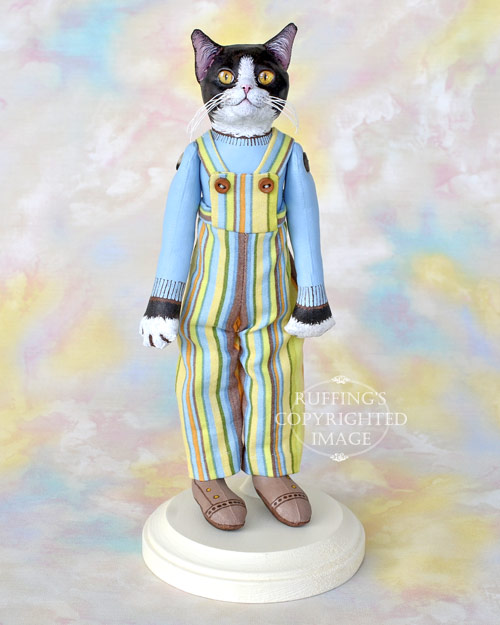 Update: Tommy has been adopted. Thank you!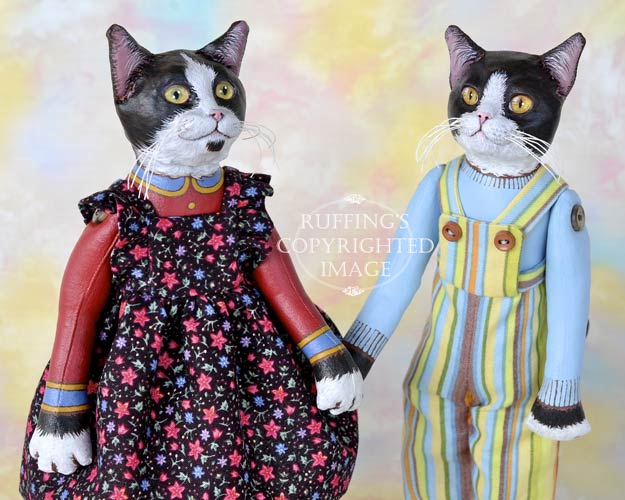 Tommy's tuxedo-cat girlfriend is Echo, who can be found by clicking here.