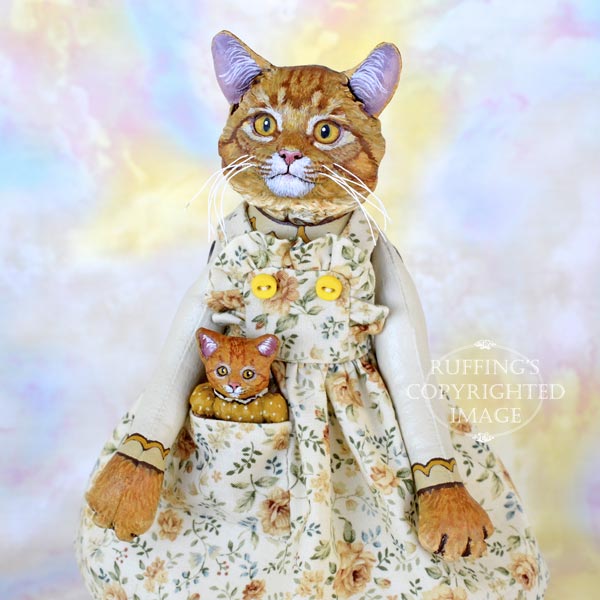 Gracie is a sweet ginger tabby cat with yellow eyes and a pretty pink nose.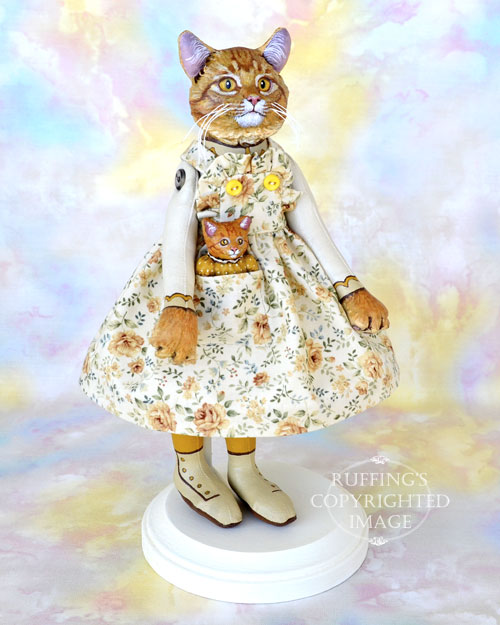 Gracie lives in a cabin in the forest of tall pines. In the spring, she loves the way the sunlight dapples the forest floor.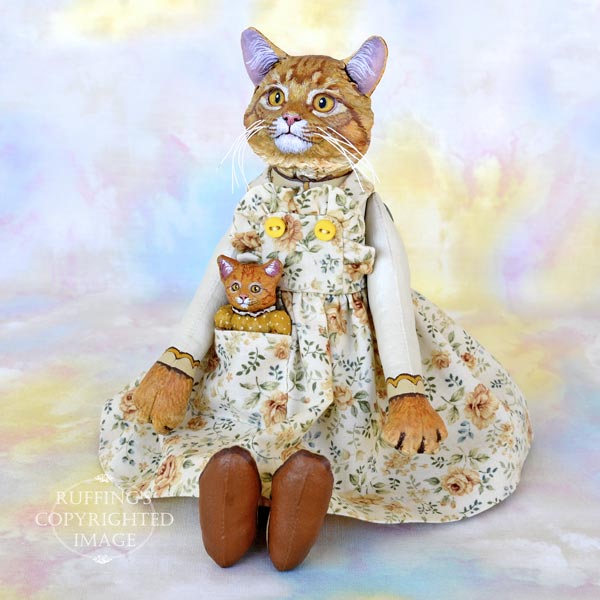 She picks wildflowers and sometimes climbs the trees to see what she can see on the other side of the woods.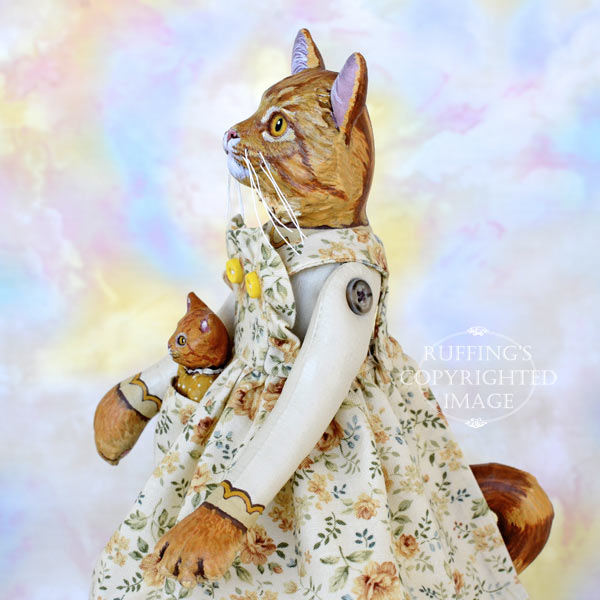 In the winter, Gracie loves the snow that falls softly down, bending the branches of the pines. Her friends come to visit her, and they tell each other stories in front of the cozy fire.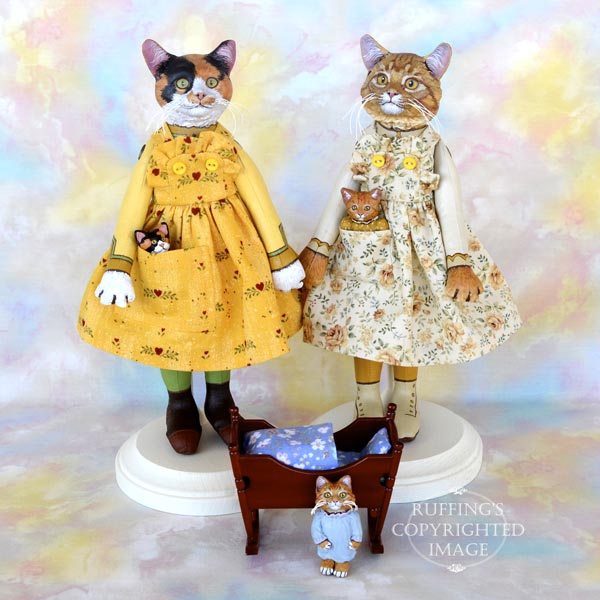 Gracie loves the woods, and her friends, and her life.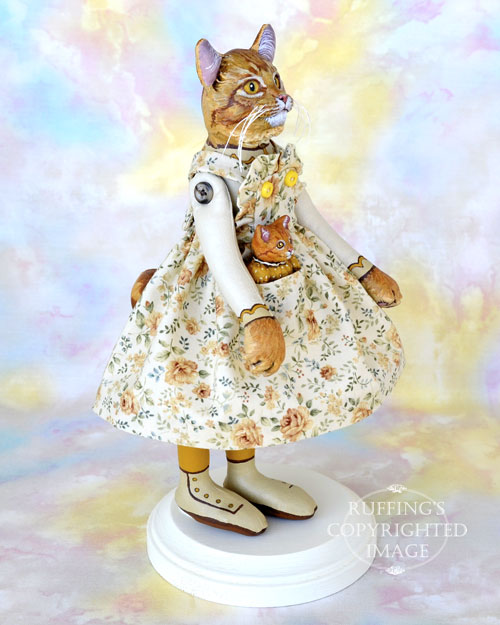 Wherever Gracie goes, she takes her little doll Georgia. Georgia fits perfectly in the pocket of her pinafore, and from there, Georgia can share in all Gracie's adventures.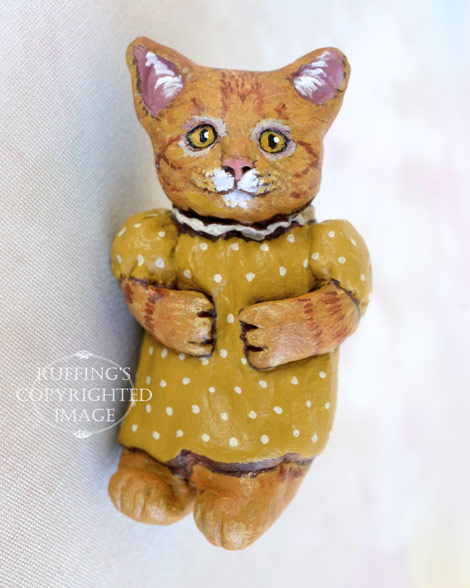 Gracie is ready to go for a stroll today in her light tan pinafore that has a pattern of green leaves and gold roses.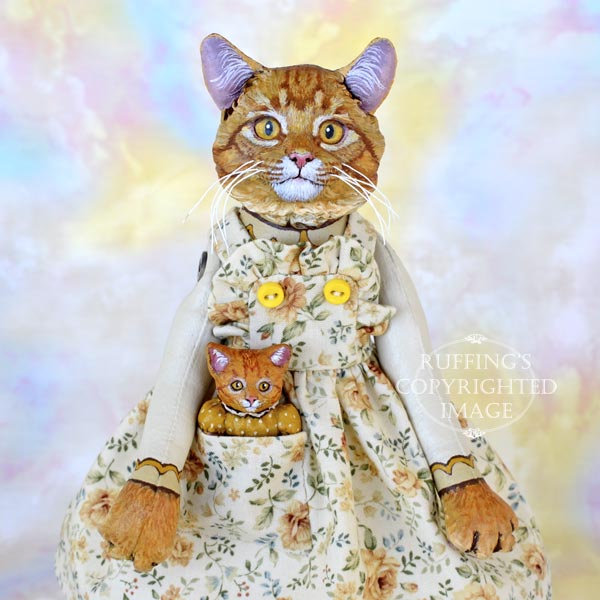 The ruffled bib has two sunshine yellow buttons. Her light tan blouse has a scalloped collar and cuffs of soft antique gold edged in rich gold.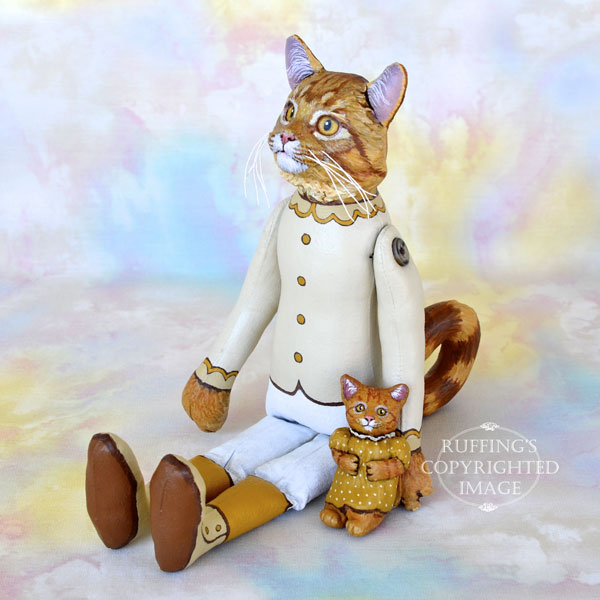 Gracie has white pantaloons from which her striped tail emerges. Her tights are gold, and she wears tan high-button shoes with gold buttons over her little kitty feet.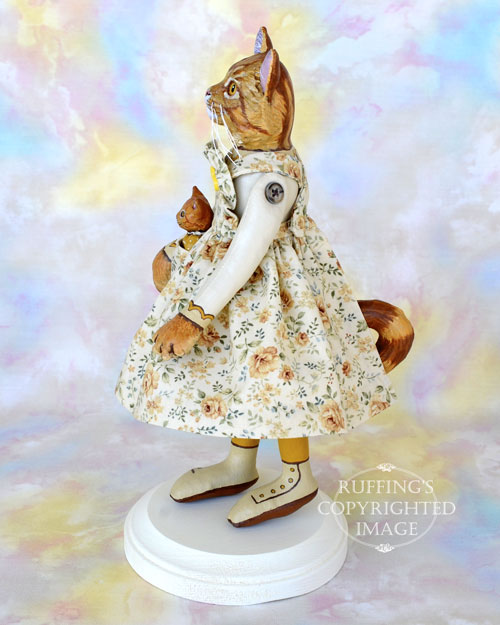 Gracie is an original one-of-a-kind work of art, created from my own design and pattern. She is made from 100% cotton fabric which has been sewn, stuffed, and completely hand-painted with acrylic paints. Her whiskers are made from stiffened cotton thread.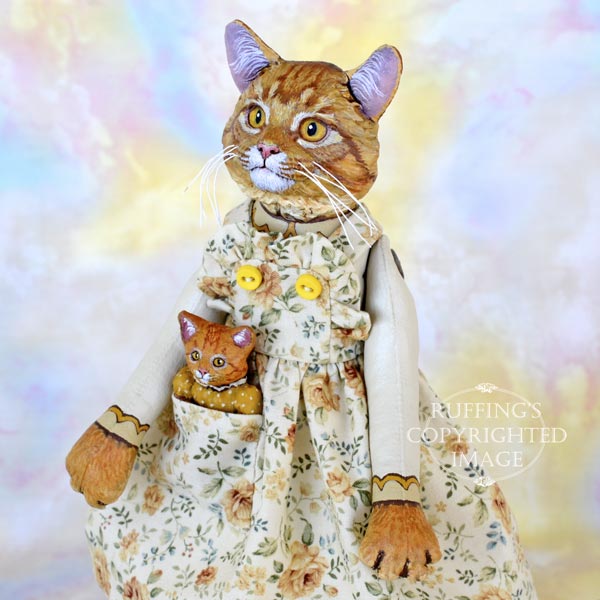 Gracie's paws are needle-sculpted, and her arms are button-jointed so that she can pose. Her face was sculpted from paperclay smoothed into her fabric head.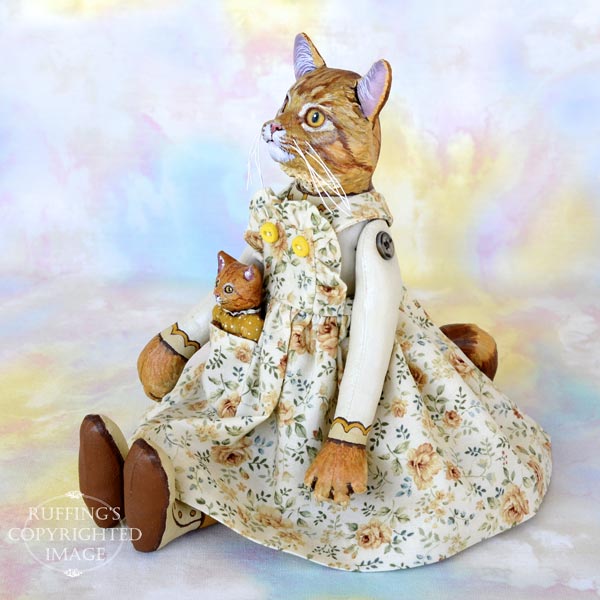 Gracie's curled tail enables her to sit prettily all by herself on a shelf or on a table, or in a cabinet. She can also sit on a chair or stand with a doll stand. (Chair and doll stand not included.) Gracie is meant for display only.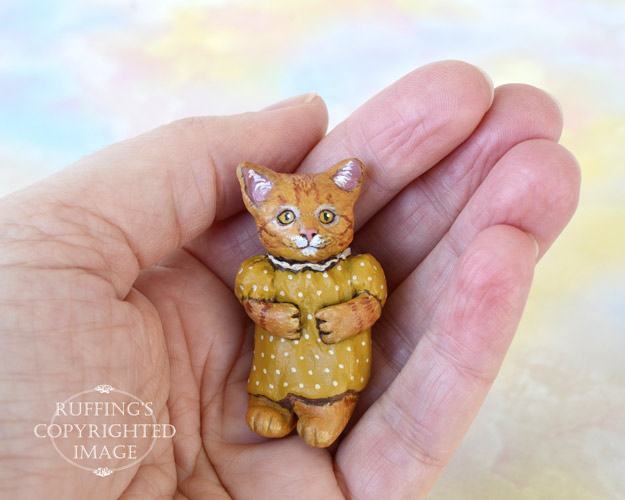 Georgia is sculpted from paperclay. She wears a little gold dress with white polka dots and a white ruffled collar.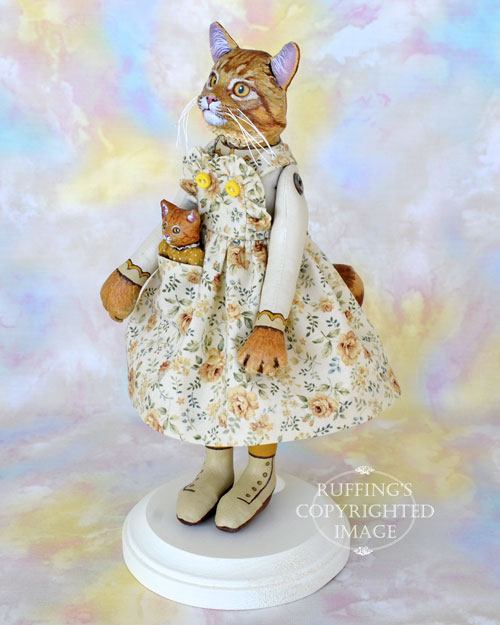 Gracie and Georgia are signed and sealed with matte varnish for protection and preservation. Gracie is 8 and 1/2 inches tall. Georgia is 1 and 3/4 inches tall.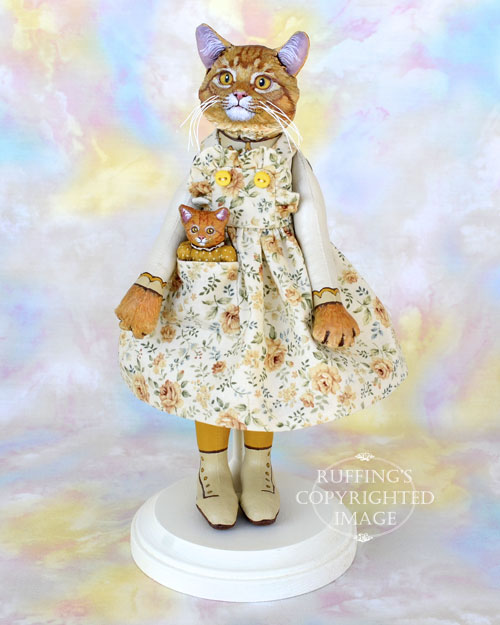 Update: Gracie and Georgia have been adopted. Thank you!
Gracie and Georgia's friends are Haley and Boo, the calico cat and kitten, and Ginnie, the ginger tabby kitten.