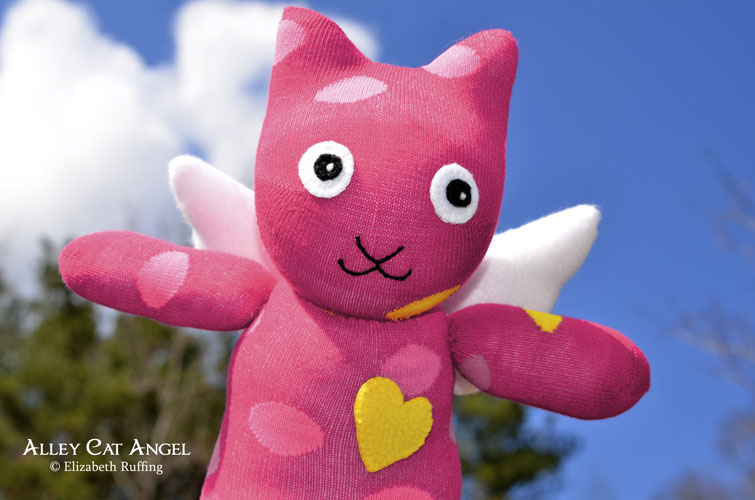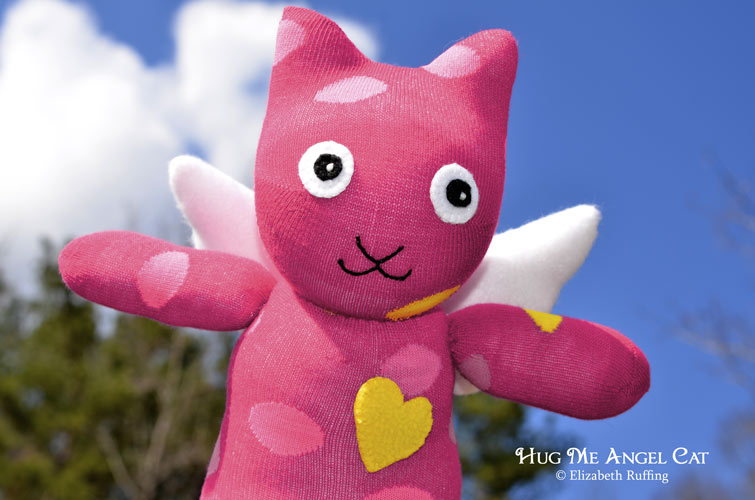 I finished another Hug Me Angel Cat in magenta with pink and yellow polka dots. She (or he) is a handmade sock doll with wings. A portion from her adoption will be donated to an animal charity, Alley Cats and Angels of NC. I will be posting my new handmade stuffed animal toys in our Ruffing's shop.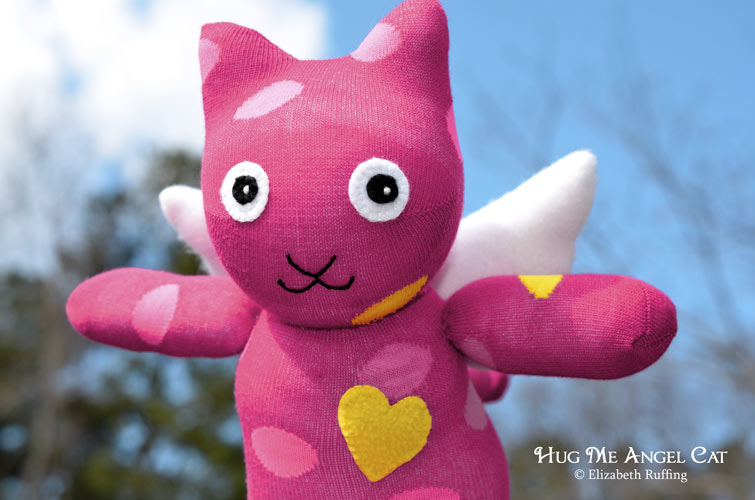 Kitten season is approaching and there will be lots of cats and kittens who need help. Please spay and neuter your pets and please consider adopting a pet.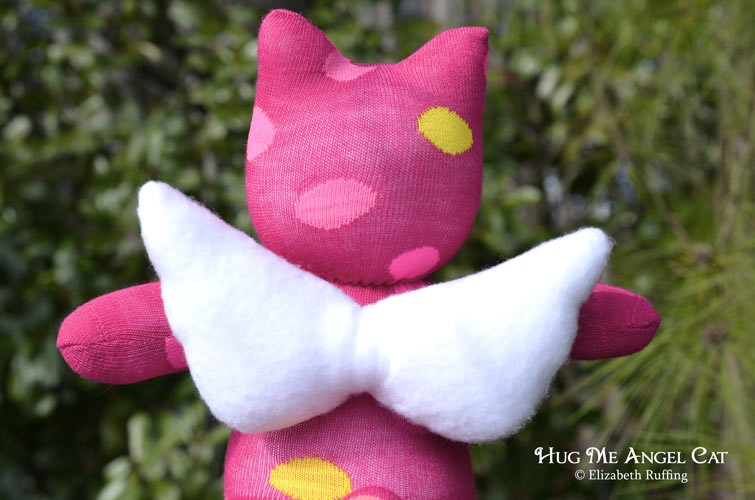 These are the kitty's fleece wings, which are stuffed and puffy and soft.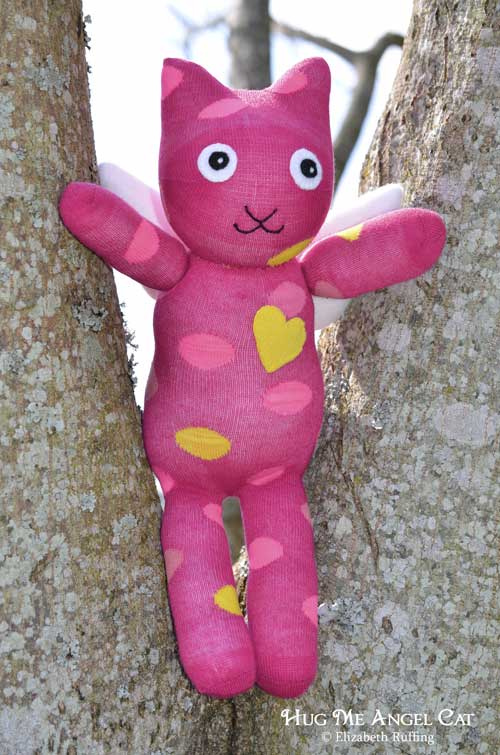 In my last post, I mentioned our little angel Bertie had swiped a dollhouse doll by Max Bailey. We went out yesterday, and when we came back, Bertie and Phoebe had kidnapped all of these! Ten of them!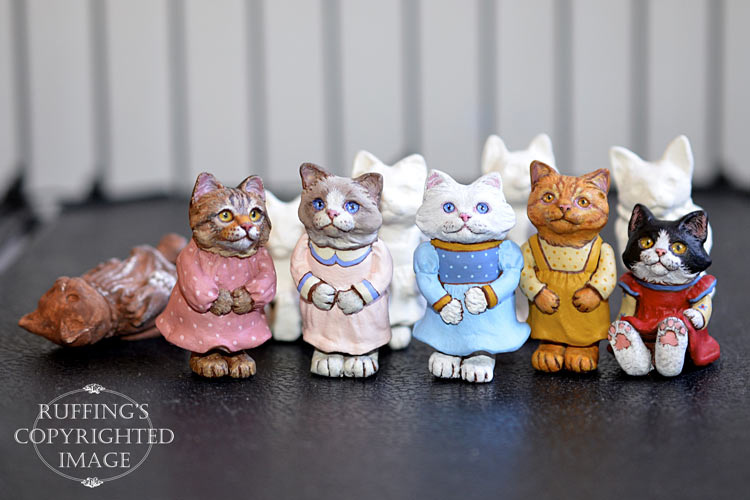 They were very excited. It must be a dream come true to be a kitten and have your own kitten doll. Fortunately, they played carefully with them, and remarkably, didn't harm any. The dollhouse miniatures have been relocated to a safer place! To see more dollhouse dolls, please visit our Ruffing's shop.