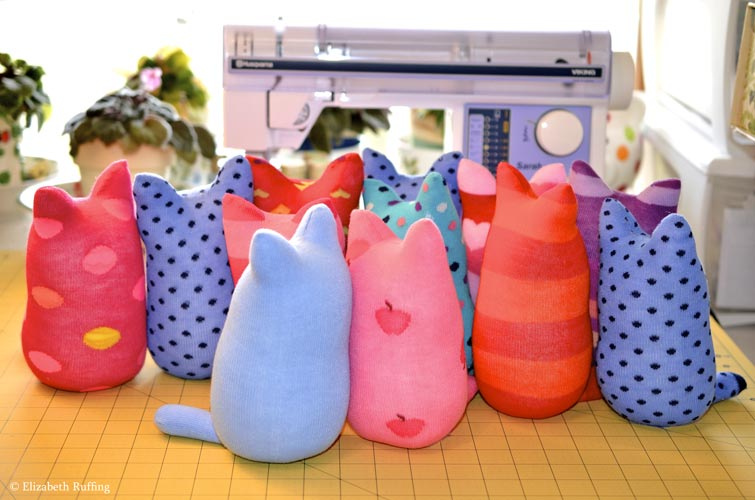 I've been accumulating stuffed toys, and photos to edit and post. The chubby bodies above will be sock kittens once they get their eyes, noses, mouths, and hearts sewn. I have many "sleeping" toys lying around. My two helpers and my sock cats below look like they've passed out simultaneously, right in the middle of all my activity.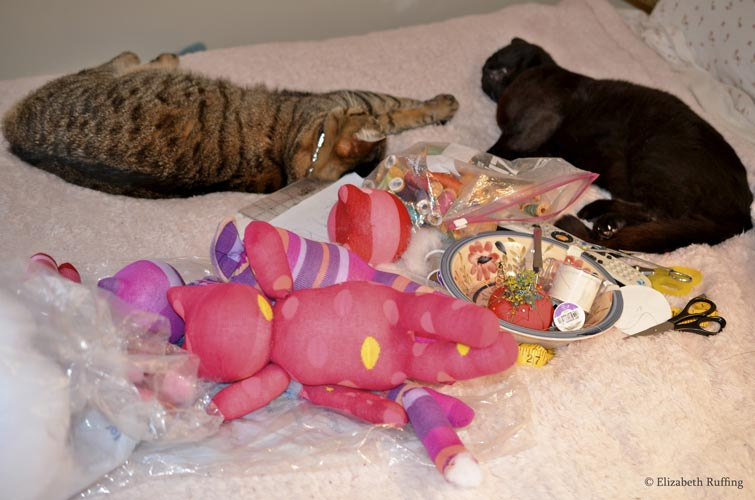 I made some big Hug Me Bugs this time around, twelve inches tall, like the slugs and bunnies.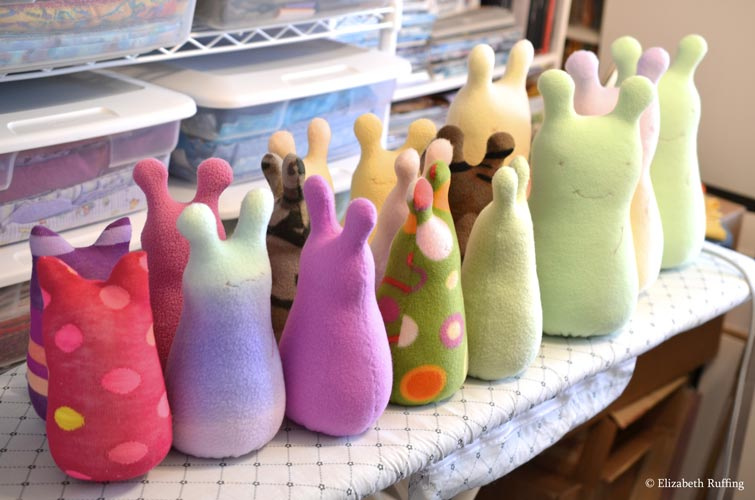 I made some twelve-inch Hug Me Slugs too.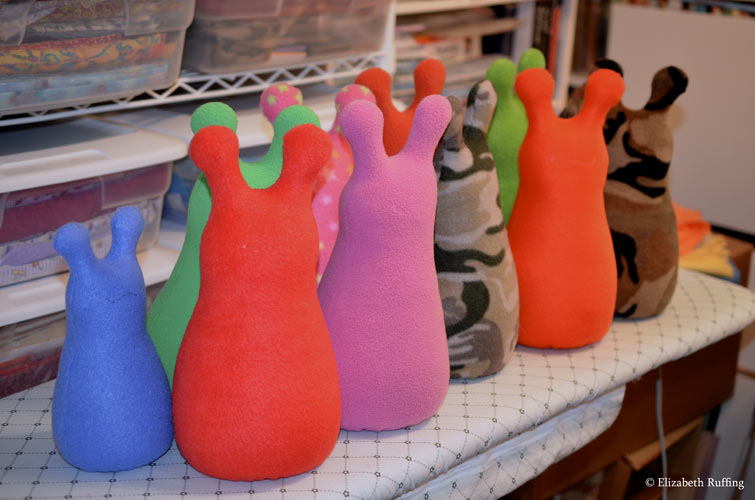 I printed a couple sheets of hang tags for Max Bailey's dolls. I cut them out, and threaded them with gold yarn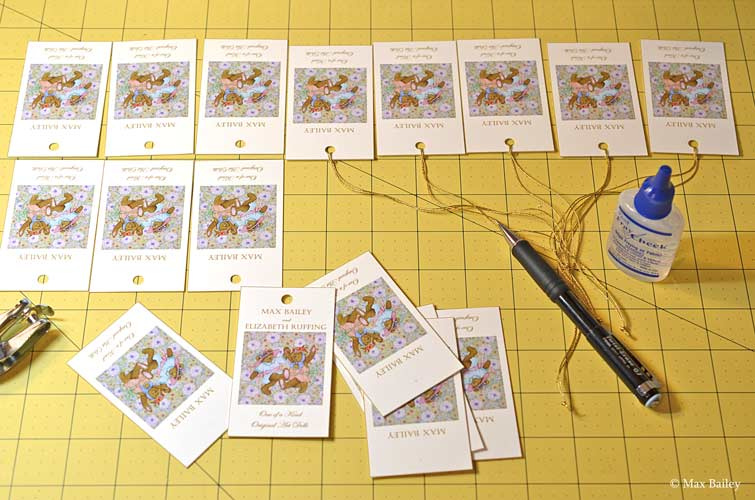 Three new Max Bailey dolls are finihsed. We will be posting our new original cat art dolls in our Ruffing's shop. Below is Pamela, a dollhouse-sized miniature kitten.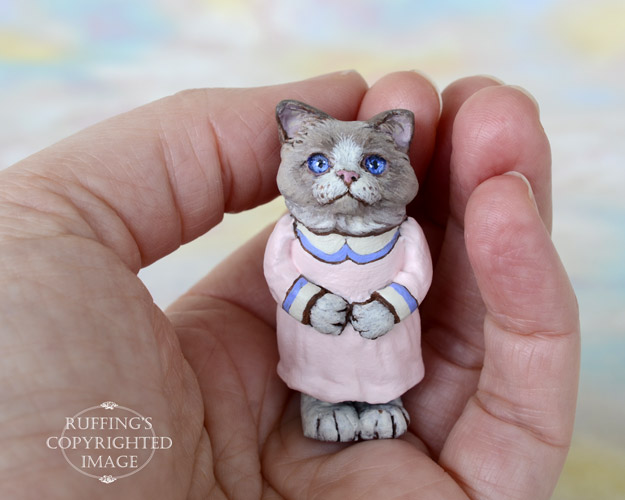 The Birman cat below is Deirdre. She is especially pretty.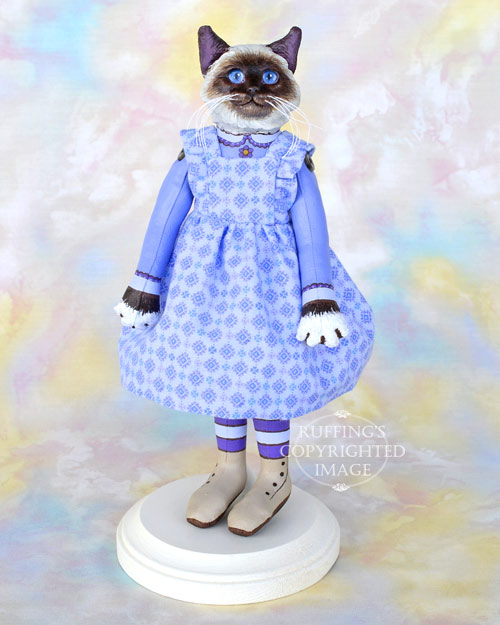 Bertie recently swiped a dollhouse kitten of her own. She was singing to it in the hallway, when we discovered her. She thought she had a great treat and was very excited about it. She didn't harm the doll at all, but she had to trade for some cat toys instead.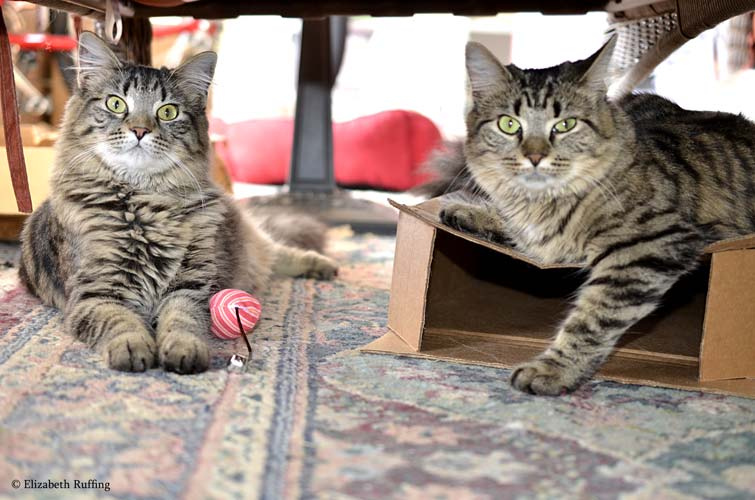 I picked these catnip mice up at PetSmart, because they were so cheerful, and they were on clearance. They're some of the Martha Stewart pet toys. We have cat toys everywhere, but it's fun to add new ones.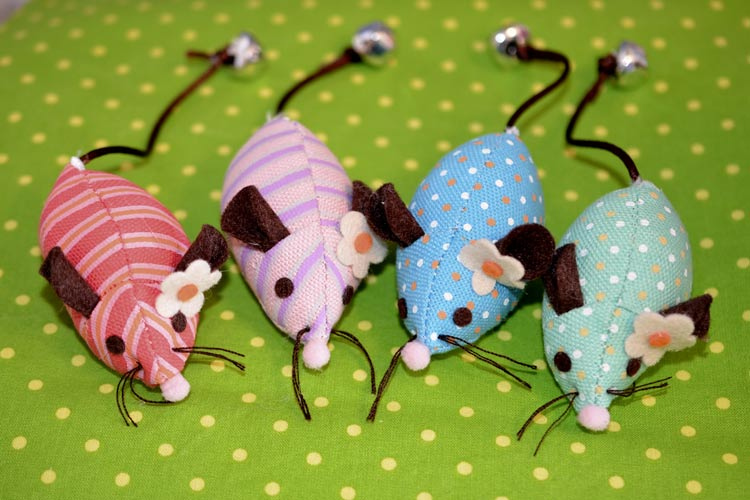 The cats and kittens enjoyed them, along with their assorted empty boxes. They never seem to tire of playing with empty boxes.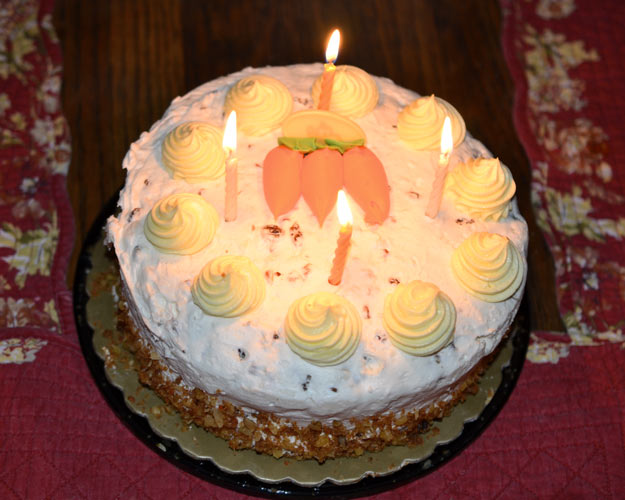 We had a birthday celebration since I last posted.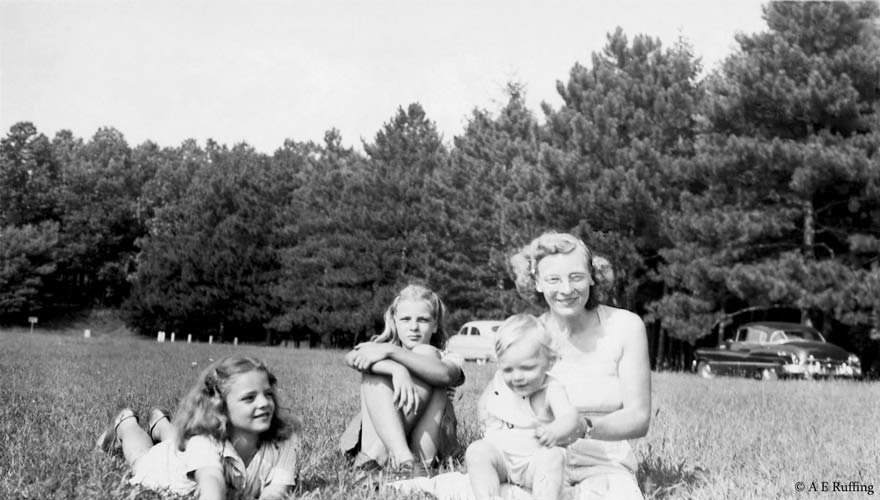 It was my mom's birthday. That's my mom, above, on the left, along with my aunt, uncle, and grandma. My mom never wants to me to take or post photos of her! So, a childhood photo will have to do.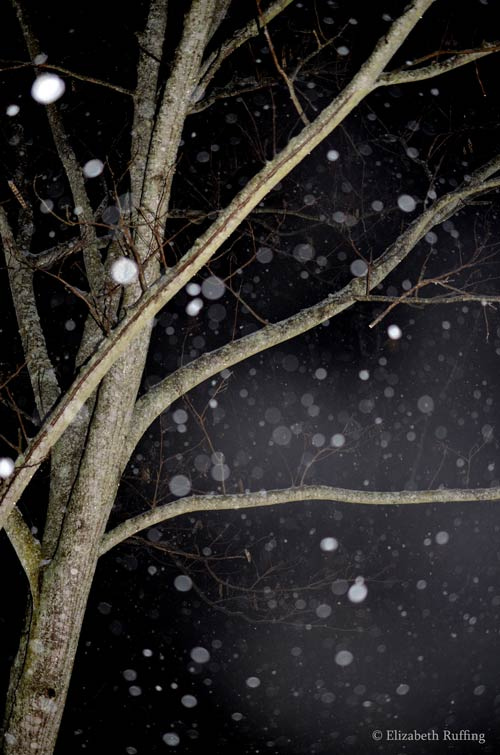 My mom got snow for her birthday also. This has been the only snow we had all this season. It came at night. I was waiting up for it, so I could at least get a couple of photos of it.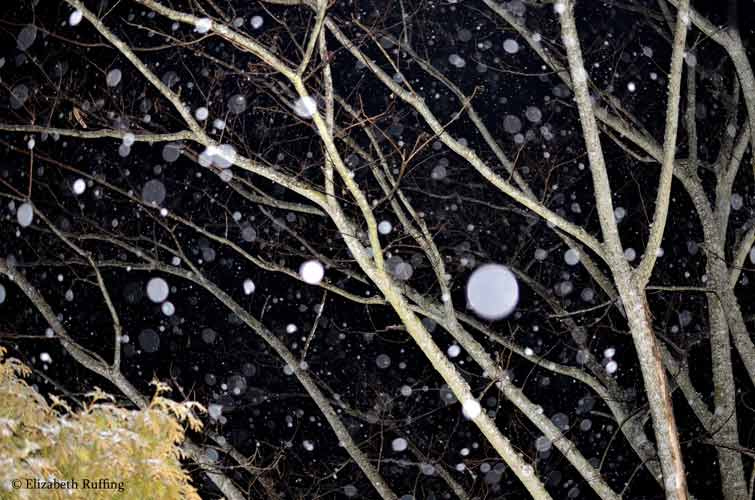 The snow had disappeared by mid-morning, the next day.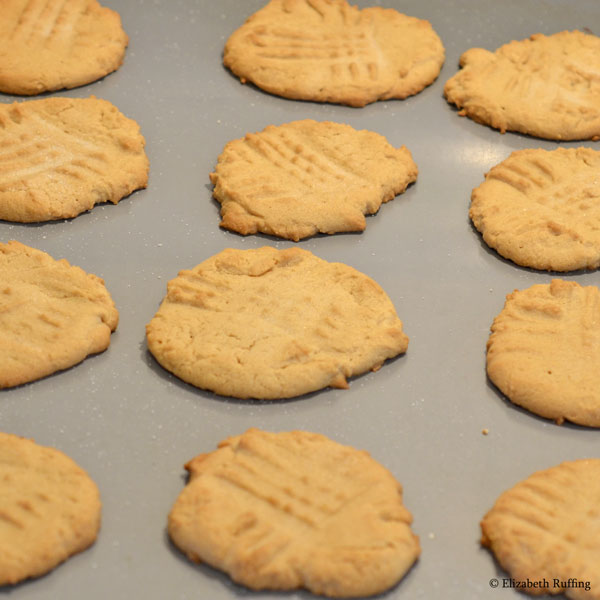 Chilly damp weather makes me want to make cookies and take naps. I've discovered that a small nap, even an attempted nap, is pretty nice. I get so tired. I was surprised when my mom told me both my aunt and grandma have always taken naps. That made me feel better about my sleepiness.