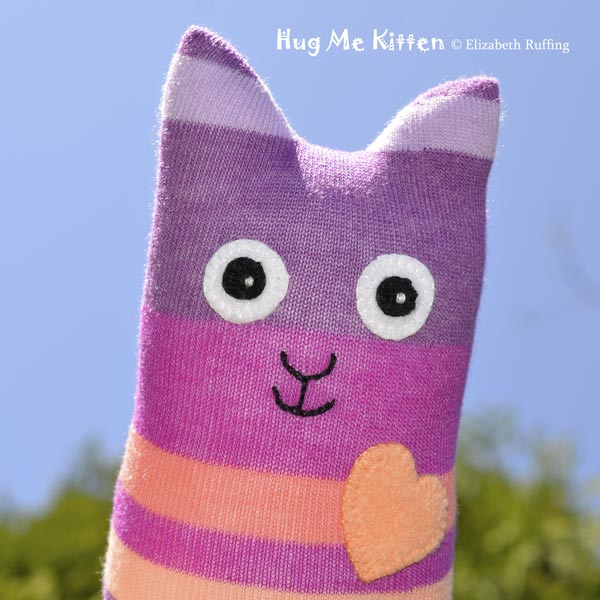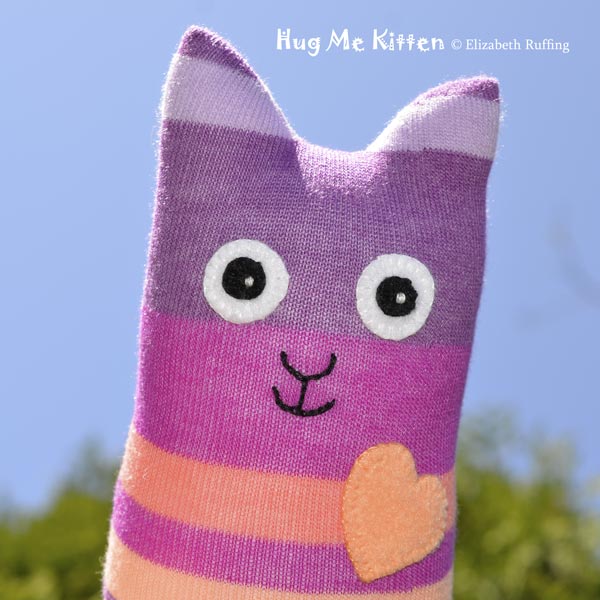 These guys are all stuffed and finished. They may be girls. I don't know. They're agreeable to being either. My new Hug Me Kitten stuffed animal toys will be in our Ruffing's shop.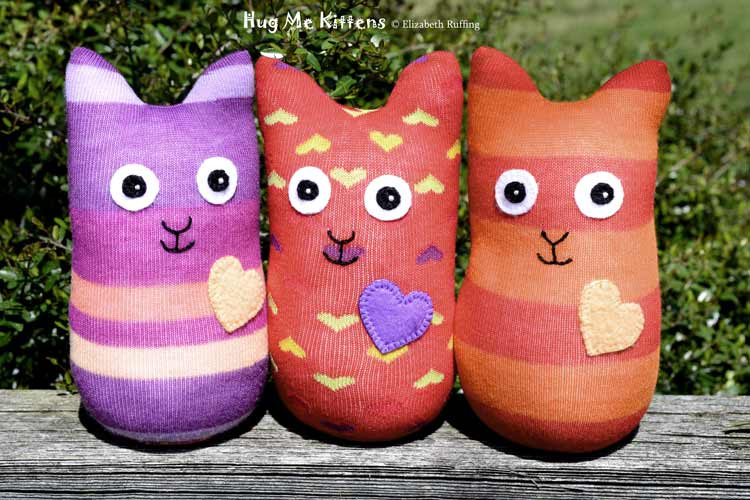 A nice customer sent me this cute boy-with-his-slug photo. Adorable. That's a 12-inch Hug Me Slug, and it looks half his own height. I hear he loves it.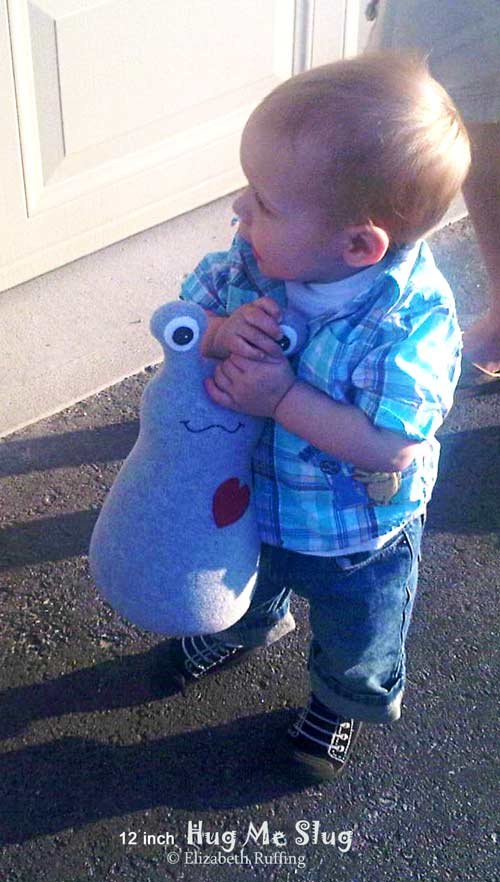 I went strawberry blonde for spring. It looks more cheery than my dark blonde.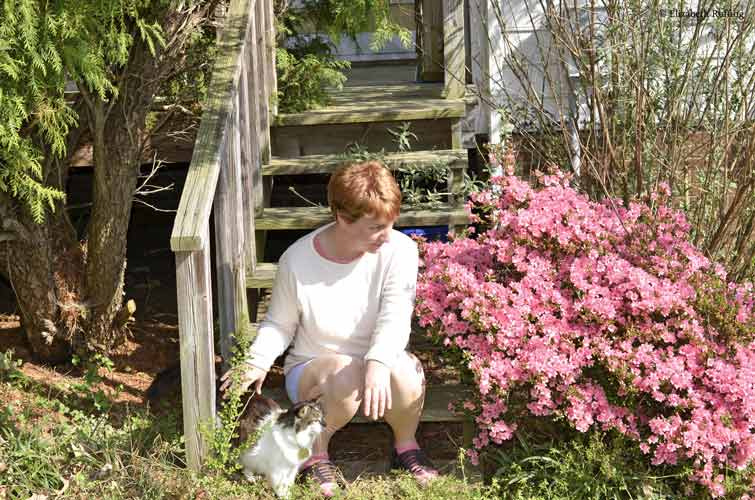 Our azaleas are still spectacularly bright. I hope to plant some trees while the weather is still beautiful, but I tend to wait too long.
This is Bertie's tummy. She likes to lie like this, on her back, with her belly in the air. I can't believe how big she is getting.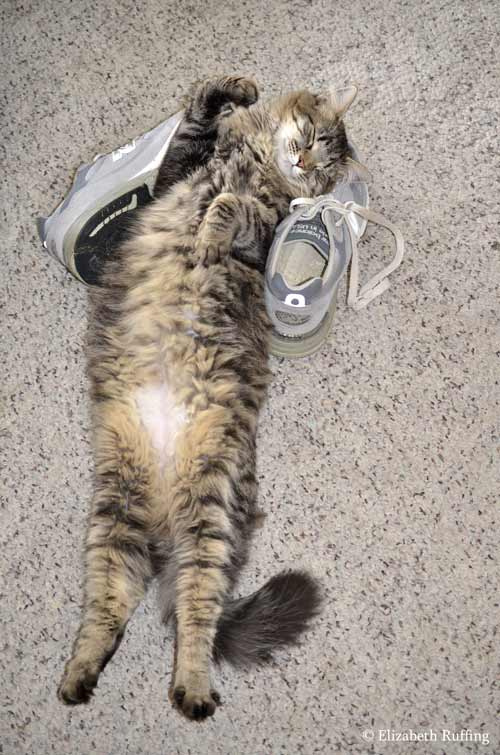 Both kittens have come such a long way, from living with community cats, to being spoiled.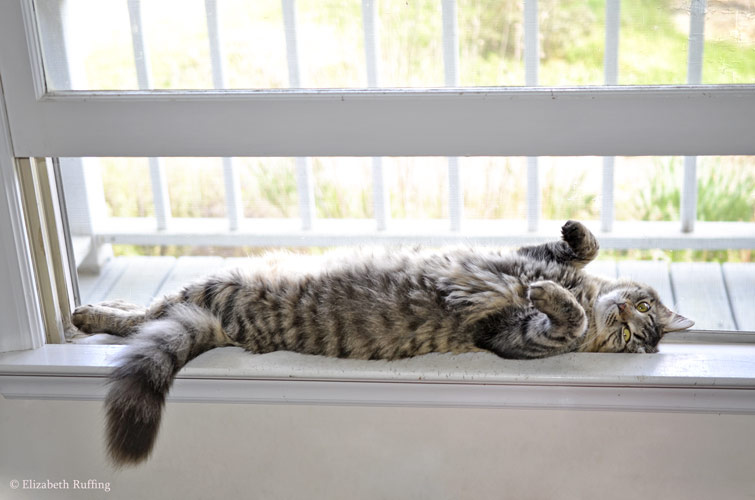 Phoebe still doesn't want anyone touching her, but she likes to hang out with us. This is her investigating my workroom, with the sock kittens in progress. I had left the door ajar by accident, and had to wait for her to finish her tour.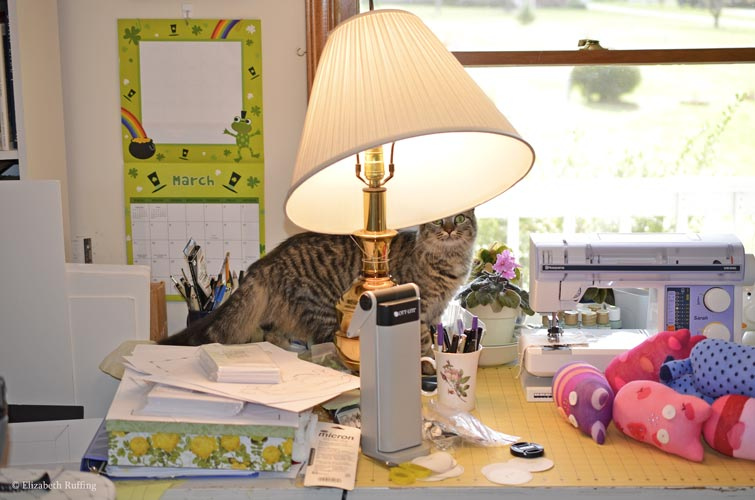 She likes to sleep on the shelf above me, when I sew also. She has her own ways of interacting with us. She likes to play in front of us too, and today, she meowed back when my mom said her name.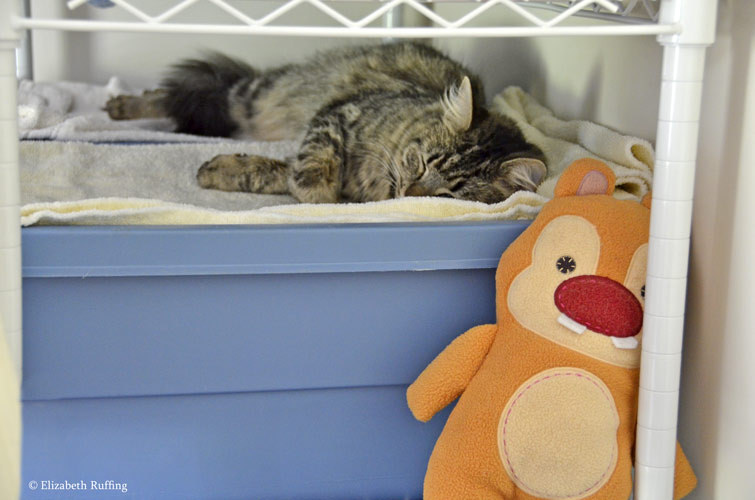 I still have a long list on my desk of doll photos to edit and post.
This one is Marigold, the miniature dollhouse-sized ginger tabby kitten by Max Bailey. You can read about her and our other miniature kitten art doll figurines on our Ruffing's blog. Please visit.