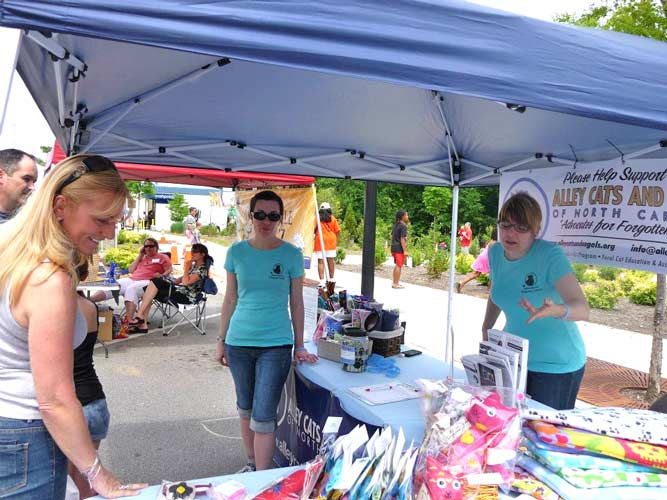 I borrowed these photos from Alley Cats and Angels rescue of NC, to show you my toys at the festivals this past weekend. They visited Peak Fest in Apex, Meet in the Street in Wake Forest, and OutRaleigh in Raleigh. Thanks very much to everyone at Alley Cats and Angels for taking them along and spending so much time and effort.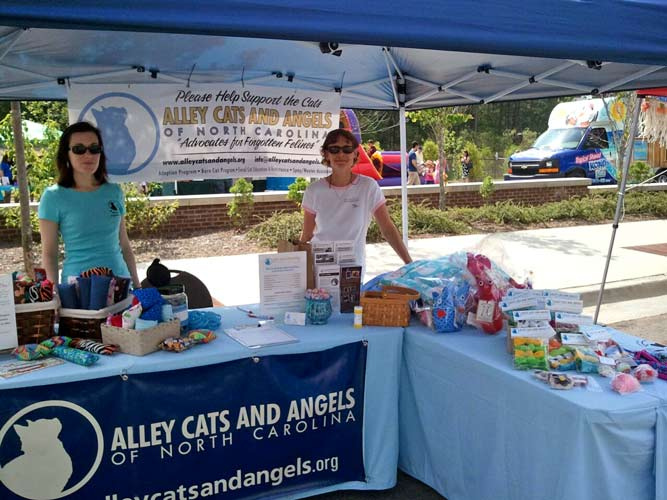 The rescue also had cat beds and catnip toys there, which are still available from them. They use potent catnip. Our cats love the toys they got. They are all handmade by volunteers.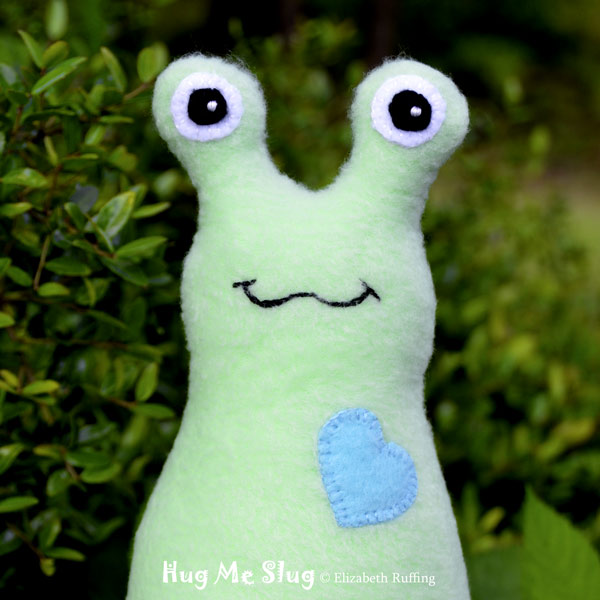 I currently have some more toys with portion going to animal charities as well. I will be posting new toys in our Ruffing's shop.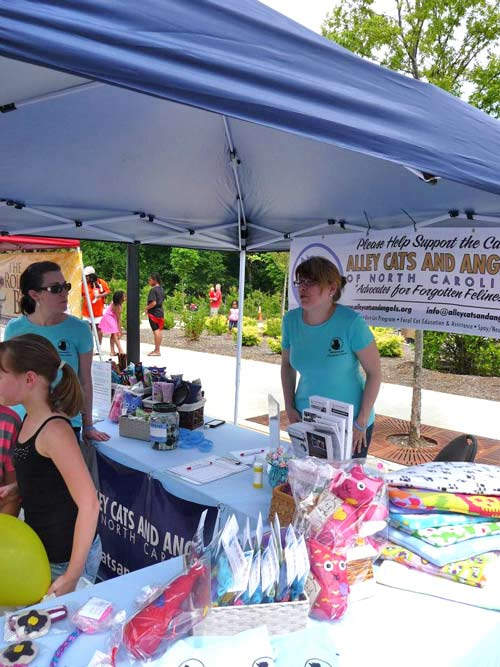 Most of these are from Meet in the Street, in Wake Forest. The one below is from OutRaleigh. The banner says "A cat's love knows no gender or color." As most have probably heard, North Carolina has been engaged in a heated debate over Amendment One, which is an embarrassment to a great many of us, including me. I wish people would learn to leave each other alone. Why is that so hard? It's something I've never understood. I find it so upsetting.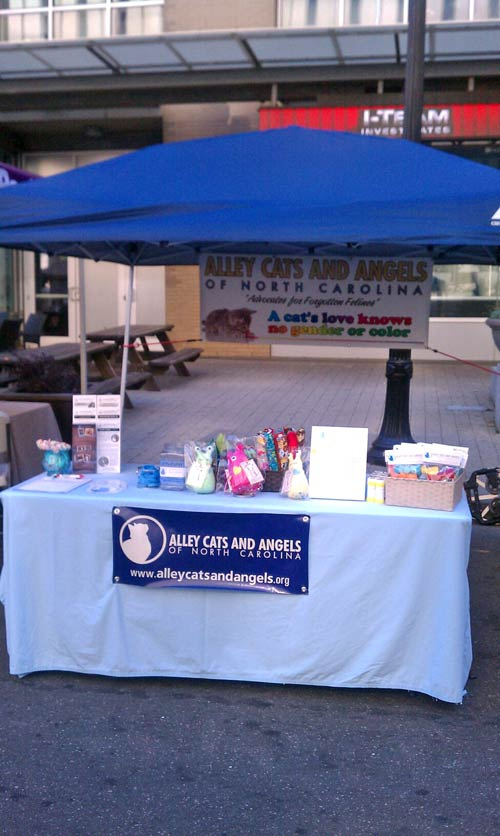 I admire people who spend their lives trying to help other people and animals and the world around them. I don't have tolerance for those who try to inflict harm. Just think how much better everything would be if people spent their time thinking of ways to help, and acting on those ideas, rather than spending their time attacking and hurting each other. I wish there were more kindness being expressed. All the hate and anger sickens me.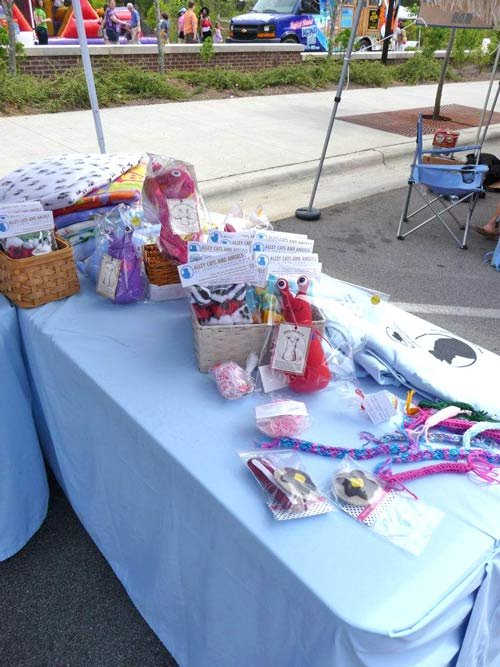 I try to surround myself with positive, supportive people. And I try to recognize the negative, poisonous ones and get away from them as fast as possible. A friend gave some valuable advice saying it isn't worth spending any time thinking about people who treat you in an uncaring way; just get away from them and don't look back. I think that goes for people who treat others in an uncaring way too.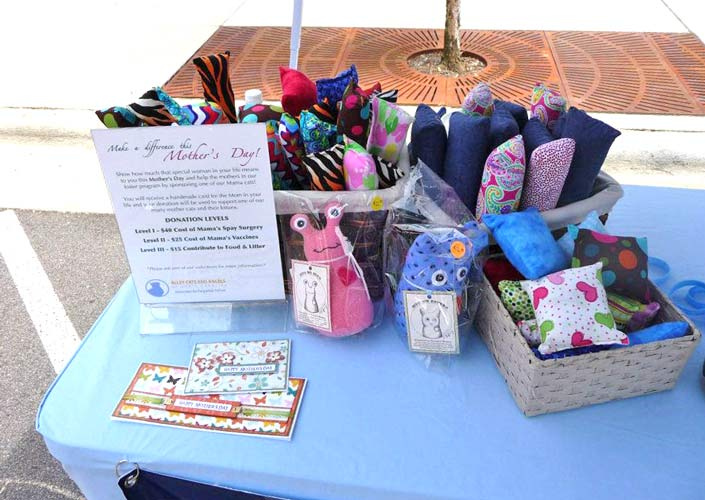 Thankfully, there are people who do care, and do spend their time doing positive, generous things. I'd rather focus on them.